Sunny days and crisp evenings are a reminder that summer is just around the corner, a time when Chicagoans traditionally flock to Millennium Park to take in free performances at Pritzker Pavilion. Sadly, social-distancing guidelines will probably make it impossible to pack a picnic, lay out a blanket and enjoy an evening of music beneath the skyline this summer.
Considering that the Illinois "stay-at-home" order will likely be extended in the coming weeks and Governor J.B. Pritzker's opinion that organizers should consider canceling large summer gatherings, it's looking fairly unlikely that Millennium Park Summer Music Series will return in June (last year, the lineup of concerts was announced at the end of March). While it's hard for us to face the likelihood that this beloved tradition will be taking a year off, the city's archive of past Millennium Park performances (mostly from the summers of 2016 and 2017) is a great way to relive the magic while remaining indoors. We've put together a list of our favorite recordings from the Department of Cultural Affairs and Special Events' YouTube channel—feel free to open a bottle of wine (and the windows) while you watch.
Rodrigo Amarante + Leyla McCalla
Whether he's singing in Portuguese, Spanish or English, Brazilian singer-songwriter Rodrigo Amarante's gentle ballads have a calming effect—a feeling you're likely familiar with if you've heard his song "Tuyo," which serves as the opening theme for the Netflix series Narcos. Haitian-American musician Leyla McCalla opened this 2016 performance, taking turns on the banjo and the cello.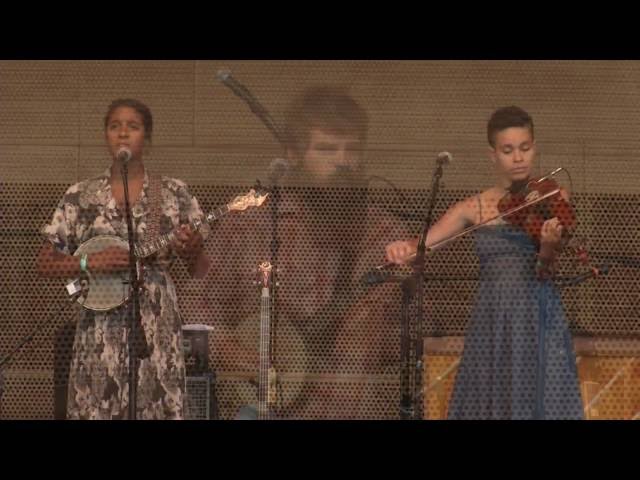 Tortoise + Ohmme
Celebrate the old guard of Chicago's experimental music scene and the contemporary performers carrying the torch with this pairing of jazz-inflected instrumental rockers Tortoise and boundary-pushing trio Ohmme.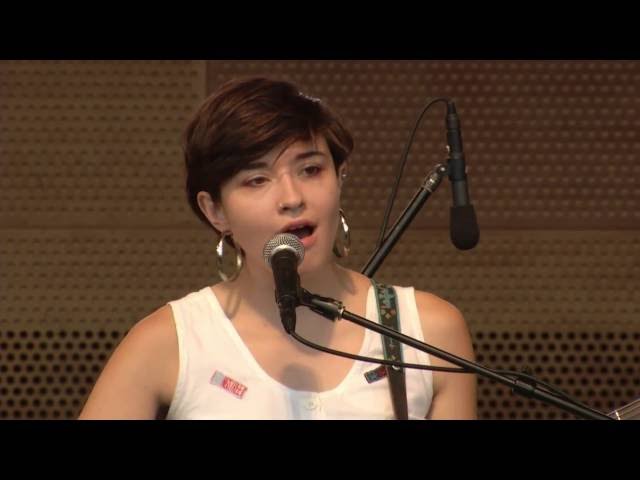 Mbongwana Star + Dos Santos Anti Beat Orquesta
Local outfit Dos Santos update salsa- and cumbia-inspired compositions with blistering rock instrumentation ahead of a set from Congolese rumba act Mbongwana Star, who take the traditional African genre in psychedelic directions.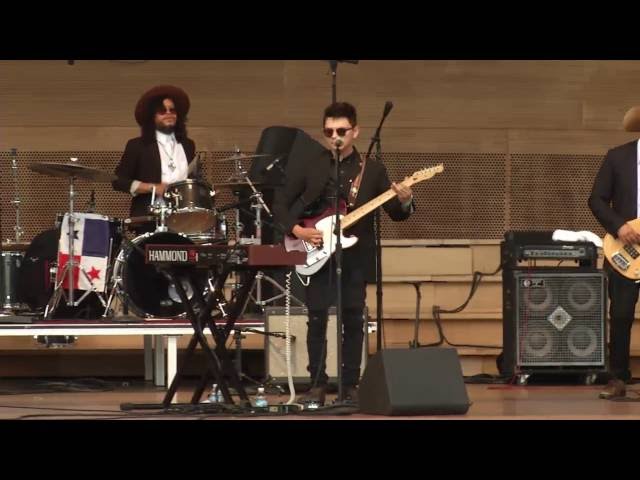 Tomeka Reid Quartet + Gregory Porter
Grammy award-winning jazz singer Gregory Porter belts out some smooth tunes (wearing his signature "jazz hat") following an opening set from Chicago cellist Tomeka Reid and her jazz quartet.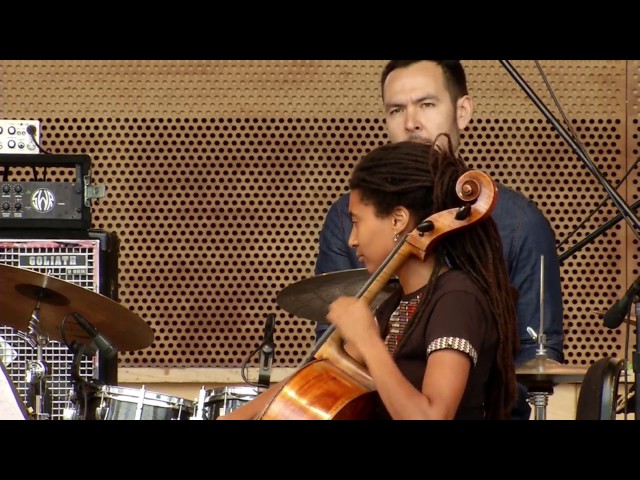 Phox + Gina Chavez
Wisconsin indie rockers Phox went on hiatus in 2017, but you can relive one of the band's final sets (featuring the smoky vocals of singer Monica Martin) in Chicago by throwing on this 2016 recording. Don't skip the opening set from Latin pop singer-songwriter Gina Chavez.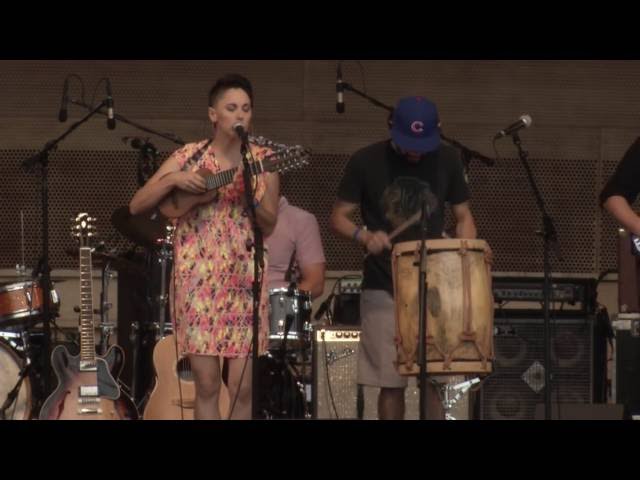 King Sunny Adé + Ugochi & A.S.E
When Afropop performers come to Millennium Park, it usually means that you're in for a night of dancing on the lawn (or in the aisles of the pavilion). Feel free to move your body to this percussive headlining set from legendary Nigerian musician King Sunny Adé alongside a selection of songs played by Chicago-based Afrosoul singer Ugochi and her band.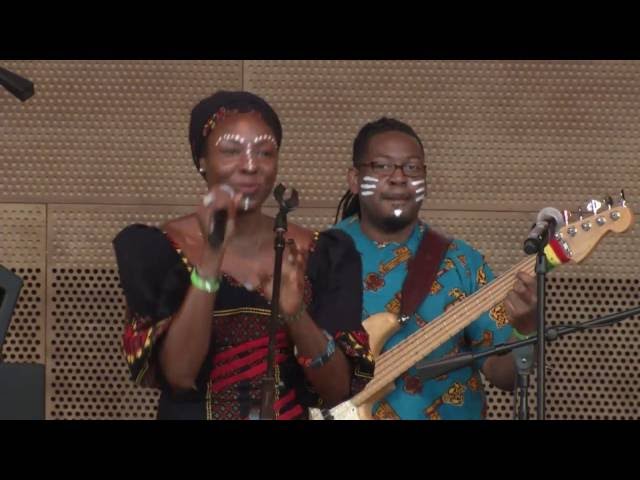 Jaga Jazzist
It's difficult to describe the sprawling synth-, horn- and vibraphone-dappled compositions that this Norwegian collective creates, so you might as well throw this on your laptop and zone out to the colorful onstage light show featured in this 2017 set.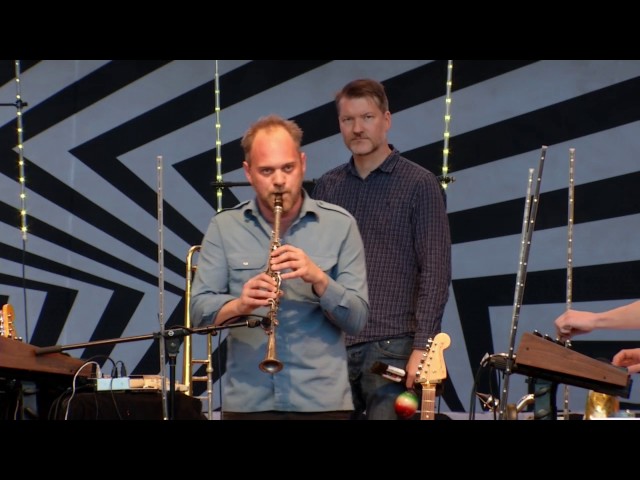 José González + Tall Heights
Wind down after a long day with the hushed vocals and delicate acoustic melodies of Swedish folk singer José González, accompanied by a set from Boston folk outfit Tall Heights.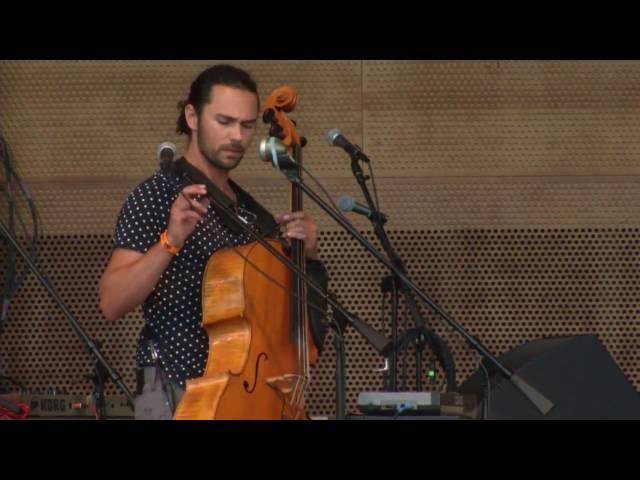 Femi Kuti & The Positive Force + ProbCause
The son of Afrobeat legend Fela Kuti, Femi carries on his father's legacy with a buoyant performance on the Pritzker Pavilion stage backed by his band the Positive Force. This recording also includes a set from Chicago rapper ProbCause, best known for his Acid Rap-era collaboration with Chance the Rapper.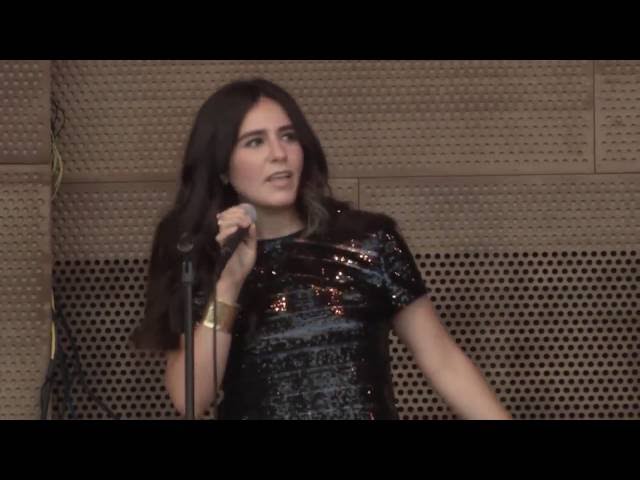 Most popular on Time Out
- If you have coronavirus symptoms, you're now eligible for testing in Illinois
- How to get house plants delivered to your doorstep during the shutdown
- Top Chicago chefs Stephanie Izard, Abe Conlon and Joe Flamm are cooking live on Instagram
- The Shedd Aquarium's live cam is equal parts relaxing and mesmerizing
- Chicago will begin enforcing a curfew on liquor sales while the 'stay-at-home' order is in effect