Typically, summer music festival season in Chicago isn't as consolidated as it is this year, with events spread throughout the entirety of the city's warmer months. But thanks to the uncertainty surrounding the ability to host large-scale events in June and July of this year and the mechanics of the live music industry, some large festivals (most notably Pitchfork Music Festival and the city's Chicago In Tune Festival) moved to September, setting up an especially packed month for live music taking place across multiple stages. In fact, there are at least two major music festivals taking place every weekend through the end of September—it's truly the month of music festivals.
The majority of these events didn't take place last year, as most major festivals canceled their 2020 editions due to the pandemic. This year, COVID-19 cases are on the rise once again, but festivals are moving forward with safety precautions in place, including vaccination and negative COVID-19 test requirements for entry. And, unfortunately, there's no guarantee that you'll see your favorite acts onstage—Riot Fest has already experienced two major artist cancellations, while the Out of Space concert series in Evanston has been forced modify one of its concert lineups due to tour cancelations.
With such a dense calendar of festivals taking place in the coming weeks, we felt that it was worth taking a closer look at what attendees can expect at each fest. We've also made note of vaccination and testing policies at each of the events, so you know when to keep a photo or copy of your vaccine card handy.
Out of Space
Sept 2–5 at Temperance Beer Co.
This two-part series of concert organized by Evanston music venue SPACE returned in August, with sets from the likes of Emmylou Harris, Patti Smith and Ben Harper at Canal Shores Golf Course. The September concerts will take place at Evanston brewery Temperance Beer Co., with far more genre diversity in the lineup. Hip-hop star (and one half of OutKast) Big Boi gets things starts on August 2, Southern rockers the Drive-By Truckers headline on August 3 and funk legend George Clinton and Parliament Funkadelic close out the Labor Day weekend festivities on August 5. Neko Case was set to headline a show on August 4, but decided to cancel her tour when a vaccinated member of her band tested positive for COVID-19. The show will go on: art-rock duo Ohmme will join R&B singer-songwriter Son Little (the show's original opening act) for a free performance at Temperance on August 4—donations will be accepted at the gate.
Vaccination policy: All attendees must present proof of vaccination or a negative COVID-19 test taken within 24 hours of entry.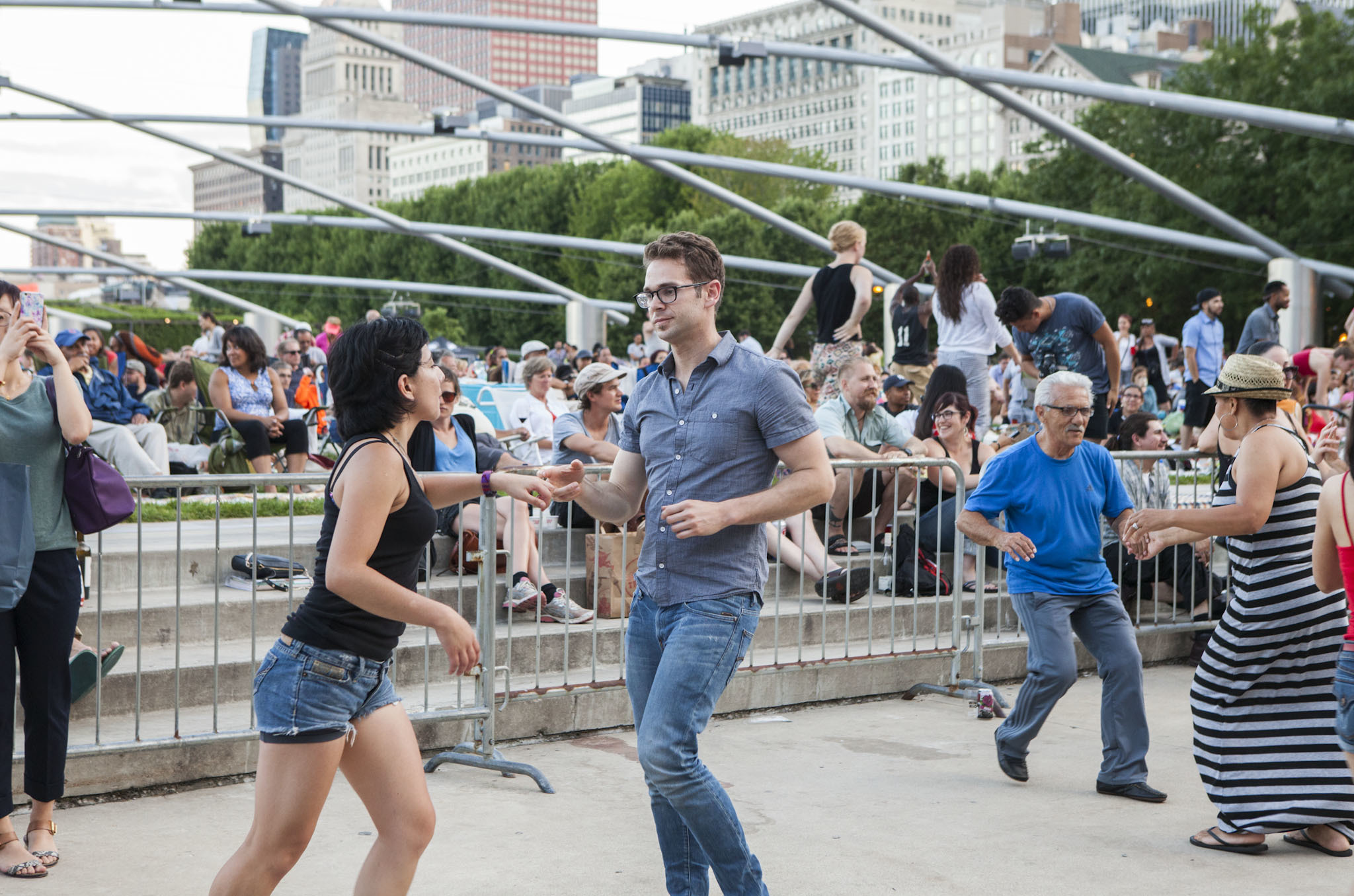 Sept 3, 4, 11 and 18 at Pritzker Pavilion in Millennium Park
The city nixed its usual blues-, house-, gospel- and jazz-themed festivals this year, replacing them with a series of free one-off concerts, which is part of the larger, citywide Chicago In Tune Festival (it's all a bit convoluted). Still, the quartet of Pritzker Pavilion shows have some treats in-store for hardcore genre fans and casual onlookers, alike. The September 3 lineup is all about gospel music, with performances from acts like LaShon Brown, Pastor Maceo and The Tommies Reunion Choir. Ari Brown, Marquis Hill and Lizz Wright are part of a concert presented by the Jazz Institute of Chicago on September 4. Later in the month, Mark Hubbard and DJ Terry Hunter debut a Gospel House Choir collaboration on September 11, and Lil' Ed & The Blues Imperials, Cash Box Kings, Shemekia Copeland and Billy Branch celebrate the 50th anniversary of local blues label Alligator Records on September 18. Pack a picnic, bring a blanket and enjoy some of the final free outdoor concerts presented by the city this summer.
Vaccination policy: As with all free city programming in Millennium Park this summer, there is no vaccination or negative COVID-19 test requirement for admittance.
Sept 4 and 5 at Union Park
This house music-focused festival is the new kid on the block in Chicago this summer, making its debut over the course of two days in Union Park. Organized by a group of promoters that have booked shows at venues like Concord Music Hall, Radius and Prysm, the lineup takes advantage of an unusually-light summer festival season in Europe, bringing big acts like UK duo Camelphat, Australian producer Fisher, Swedish DJ Eric Prydz and London radio host Nicole Moudaber from overseas. The fest's lineup also celebrates plenty of local talent (after all, Chicago is the birthplace of house), including sets from Derrick Carter, DJ Heather and Gene Ferris. Plus, Canadian duo Bob Moses are playing a club set, California producer Channel Tres is spinning records and versatile producer and singer Zhu is set to headline on Saturday night. It's an incredibly strong lineup for the first year of a festival that will hopefully take its place among Chicago's annual summer calendar.
Vaccination policy: All attendees must present proof of vaccination or a negative COVID-19 test taken within 72 hours of entry.
Sept 3–5 at SeatGeek Stadium
Whereas ARC Festival focuses on house music and its various permutations, North Coast Music Festival is a catchall for various forms of electronic dance music. After being presented on Northerly Island in 2019, the fest moves to SeatGeek Stadium in Bridgeview, IL (home of a soccer team named for Chicago house music) for its latest edition, which is headlined by EDM heavyweights (and festival scene regulars) Kaskade, Griz and Zeds Dead. The rest of the lineup is a bit more interesting, including a special audio-visual performance from Tycho, a DJ set from producer Bonobo, an appearance by local house legend Ron Carroll and Arizona DJ Mija. Plus, labels like Wakaan and Spicy Bois are taking over stages throughout the weekend, presenting artists and collaborators from their respective rosters. It all takes place across four stages inside and outside the stadium, as well as a silent disco.
Vaccination policy: All attendees must present proof of vaccination or a negative COVID-19 test taken within 72 hours of entry.
Sept 10–12 at Union Park
In light of the uncertainty of the pandemic, Pitchfork made a pretty big move this year, vacating its usual mid-July weekend for the second weekend of September. But the move hasn't impacted the quality of the lineup, which is tightly-curated, as usual. Of-the-moment indie-rocker Phoebe Bridgers headlines Friday, chameleonic singer-songwriter St. Vincent takes the main stage on Saturday and neo-soul legend Erykah Badu closes out the weekend on Sunday. But as exciting as the top-billed acts are, it's the rest of the lineup that really make Pitchfork tick. Highlights include the long-awaited reunion of prog-pop duo the Fiery Furnaces, noisy English rockers Black Midi, experimental icon Kim Gordon, rapper Jay Electronica and synth-pop singer-songwriter Caroline Polachek. Beyond the music, you'll also be able to browse LPs at the CHIRP Record Fair, shop for new wall adornments at the Flatstock Poster Fair and find handmade goods at the miniature Renegade Craft Fair.
Vaccination policy: All attendees must present proof of vaccination or a negative COVID-19 test taken within 24 hours of entry. Curative will be located one block away from the festival grounds and will be offering rapid tests from 8am–8pm, September 9–12.
Sept 10 and 11 at Navy Pier
Moving from its usual weekend in June to early September, the Chi-Soul Fest is great option for anyone who wants to attend a music festival without paying for a ticket. With two days of free concerts on the schedule, the festival highlights a mostly-local cast of musicians that specialize in classic and contemporary soul music. That includes LeftJones (with Oliv Blu and Nola Ade), singer-songwriter Danielle Juhre, pianist Cole DeGenova and funky combo Tamarie T. and Thee Elektra Company. All of the concerts take place in the Navy Pier Beer Garden and on the outdoor stage at Polk Bros Park—don't forget to bring a blanket.
Vaccination policy: Navy Pier doesn't have a vaccination requirement for entry, but it does require that all guests over the age of two wear masks while indoors.
Sept 15–Oct 4 at various venues
With approximately 100 events planned throughout the latter half of September (and part of October), the Ear Taxi Festival is packed with options for lovers of contemporary classic, experimental and improvised music. The festival is divided into two concert series: a Spotlight Series that consists of artist-presented shows and the Mainstage Series, which includes performances, commissions and premieres that showcase Chicago music made by Chicagoans. You'll find everything from miniature operas and string ensembles to dance performances and artist workshops amid the expansive schedule of programming. It will be impossible to see everything, but a few highlights include a new commission from flutist Janice Misurell-Mitchell (Oct 3), new works from bassist Matt Ullery and his jazz orchestra (Sept 17), a world premiere from classical vocal quartet Fourth Coast Ensemble (Sept 19) and a collaboration between singer and clarinetist Angel Bat Dawid and saxophonist Isaiah Collier (Oct 1). Check out the complete lineup for details on pricing—some shows are free to attend, but many require a ticket.
Vaccination policy: With so many different venues hosting Ear Taxi Festival events, there's no blanket vaccination policy. Check in with the various host venues for the latest information about vaccination and/or negative COVID-19 requirements.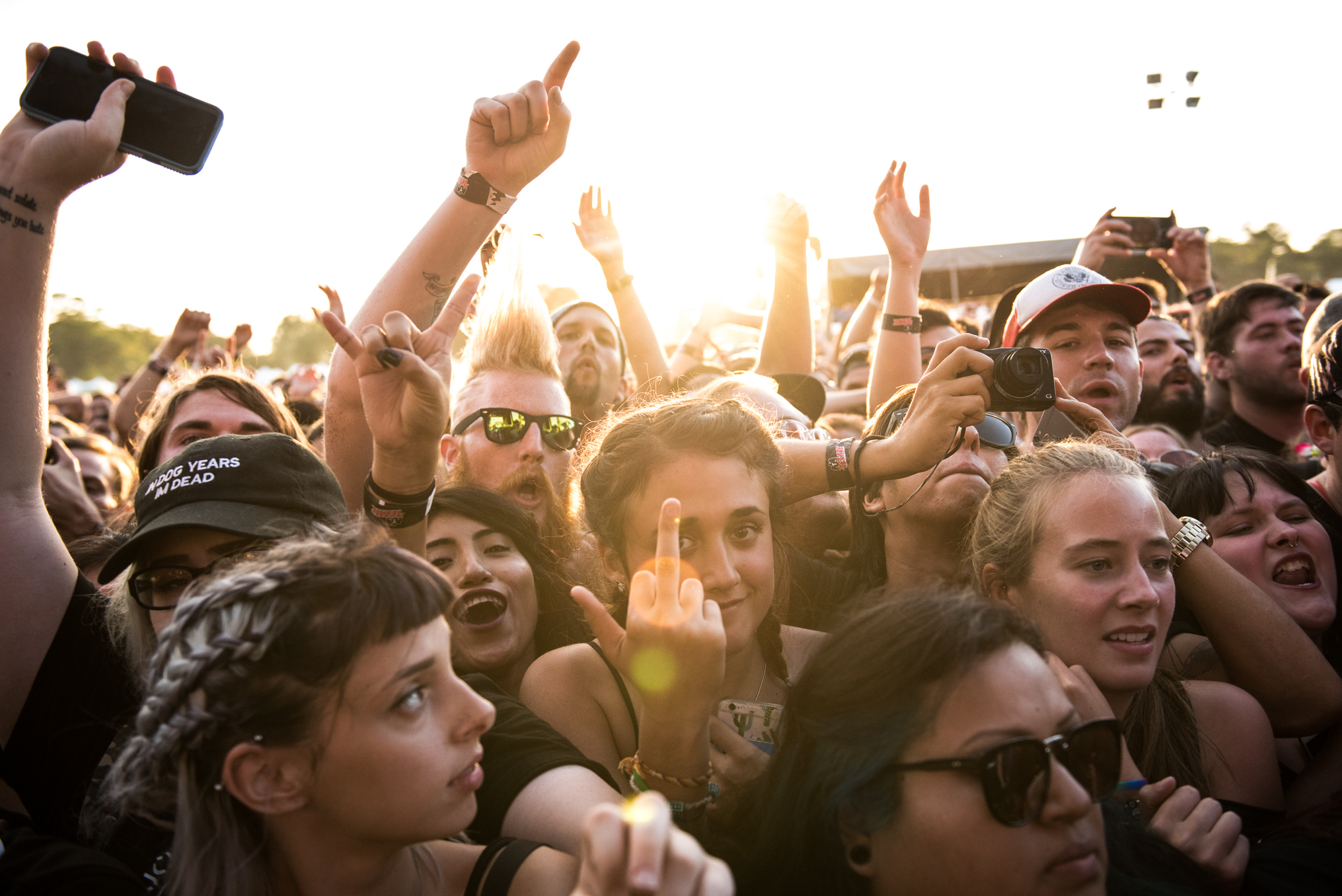 Sept 16–19 at Douglass Park
The past few weeks have been rough for Riot Fest. First, the festival lost Sunday-night headliner Nine Inch Nails, as the band canceled its entire 2021 tour (costumed heavy metal act Slipknot will now close out the festival). Then, the Pixies (also scheduled to play on Sunday) canceled its entire 2021 tour a few days later, prompting Riot Fest organizers to promise the forthcoming announcement of multiple new acts joining the festival. While the lineup is still shifting (and may experience further cancellations before the fest takes place), there's still plenty to look forward to. Morrissey will headline a "preview party" on September 16, curating a lineup of yet-to-be-announced acts—all Sunday and three-day ticket-holders have access to the event, and everyone else can purchase a ticket for $45, with proceeds benefitting the Chicago Coalition for the Homeless. Plus, the Smashing Pumpkins, Run the Jewels, Devo, Lupe Fiasco and Faith No More are all still confirmed to perform, alongside festival regulars Andrew W.K., GWAR and Taking Back Sunday. It's the most nostalgic festival lineup of the summer.
Vaccination policy: All attendees must present proof of full vaccination or a negative COVID-19 test taken within 48 hours of entry (if you attend Friday, you must test negative a second time in order to re-enter on Sunday).
Sept 25, 26 at various locations in Hyde Park
Much like it's heavily-modified 2020 edition, most of the concerts at this year's edition of the Hyde Park Jazz Festival are taking place outdoors, in spaces like the Midway Plaisance, the Smart Museum courtyard and the plaza outside of the DuSable Roundhouse. A pair of performances are currently scheduled to take place inside the Logan Center, but organizers will announce vaccine requirements for those shows later this month. Highlights of this year's lineup include a new commission from local drummer and bandleader Makaya McCraven, which will debut on Saturday, September 25. Other notable programming includes sets from saxophonist Isaiah Collier, violinist Tomeka Reid, the Hypnotic Brass Ensemble and vocalist Dee Alexander accompanied by the Metropolitan Jazz Octet. As usual, it's all free to attend (and a couple of the performances will be streamed online).
Vaccination policy: As the vast majority of performances are taking place outdoors, it's unlikely that there will be a vaccination requirement. Organizers stated that they "will announce all guidelines for attending the Festival as we get closer to the date."