It's December, which means your schedule may or may not be chock-full of visits to Christmas lights, festive markets and other classic holiday events scattered throughout the Chicago area. Looking for even more ways to bring on feelings of holiday cheer? If all that merry-making leaves you hungry, you'll find tons of exciting new options under one roof this month at Time Out Market Chicago.
RECOMMENDED: The best things to do during the holidays in Chicago
To celebrate the holiday season, chefs from the Fulton Market food hall have created special limited-time dishes available throughout the month of December. Some offer familiar festive flavors (like peppermint hot chocolate) while others (like Mississippi pot roast and pumpkin soup) provide a certain soul-warming quality perfect for cold winter weather. Whatever you choose to dine on, we recommend enjoying your meal beneath the Market's twinkling holiday lights for a picture-perfect experience.
Want a preview of what's on offer? Take a look at Time Out Market Chicago's holiday specials below and prepare to have visions of curry udon, loaded fries and other toothsome delights dancing through your head.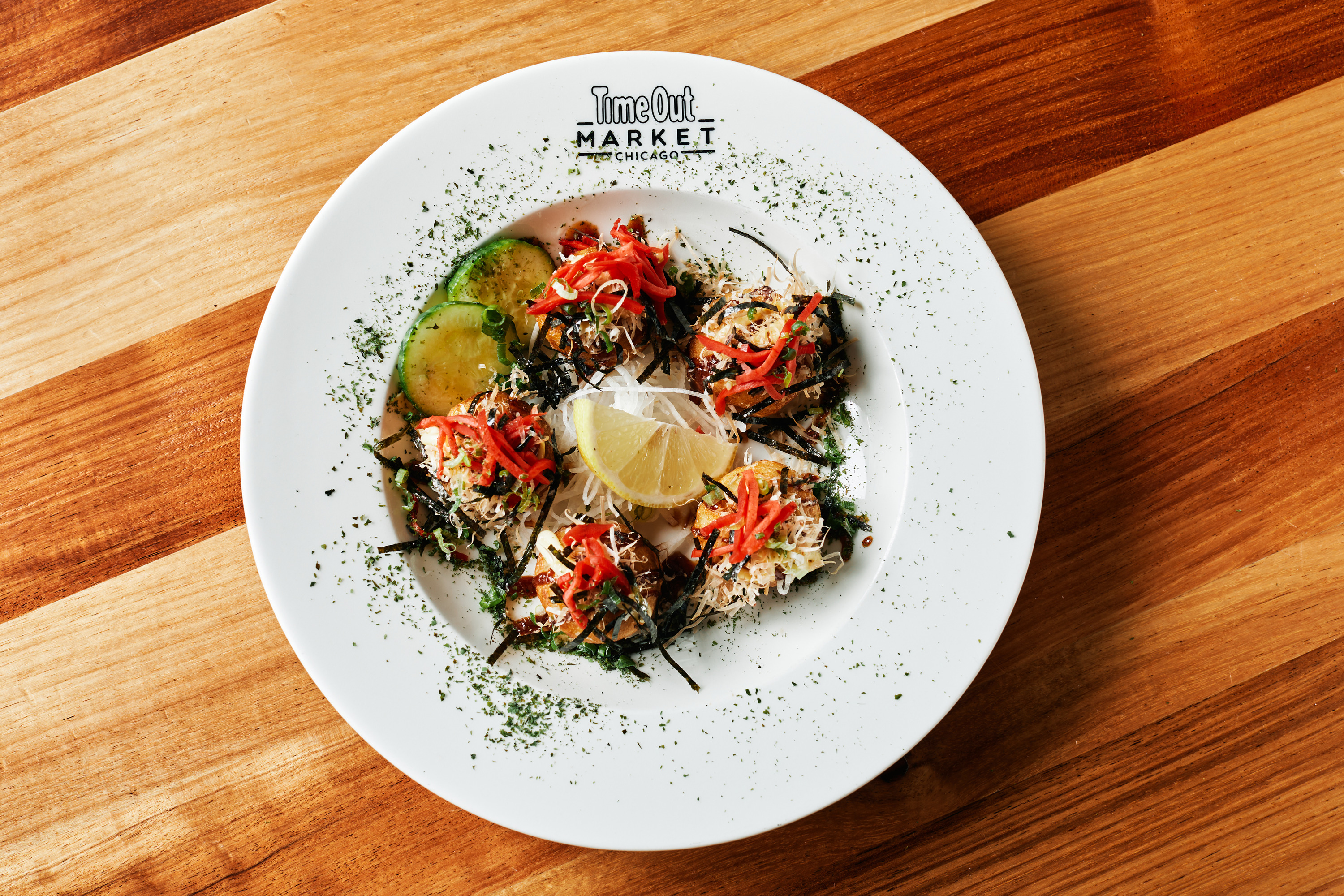 Arami
In addition to its regular spread of sushi, Arami is cooking up a riff on the classic Japanese street food dish takoyaki ($12). The fried octopus fritters are drizzled with a combination of Japanese mayo, yum yum sauce, salt-pickled ginger, thin-sliced kizami nori and bonito flakes for a tangy, umami kick.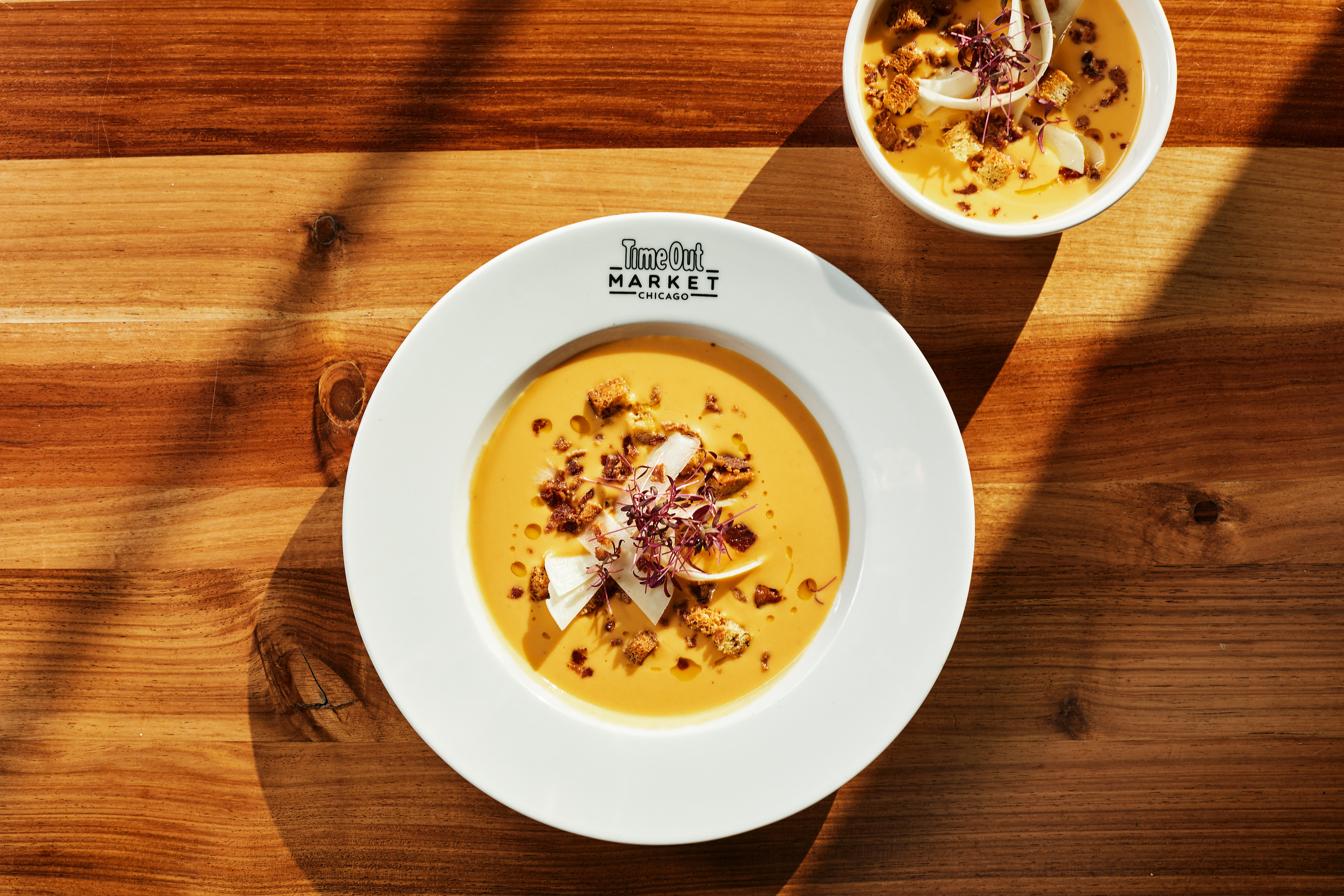 Avli
Can't shake off winter's chilly weather? Warm your bones with a cup of Avli's pumpkin soup ($6), which gets its unctuous texture from the addition of Greek yogurt. Shaved graviera cheese, bacon crumbles and housemade croutons add a welcome crunch on top.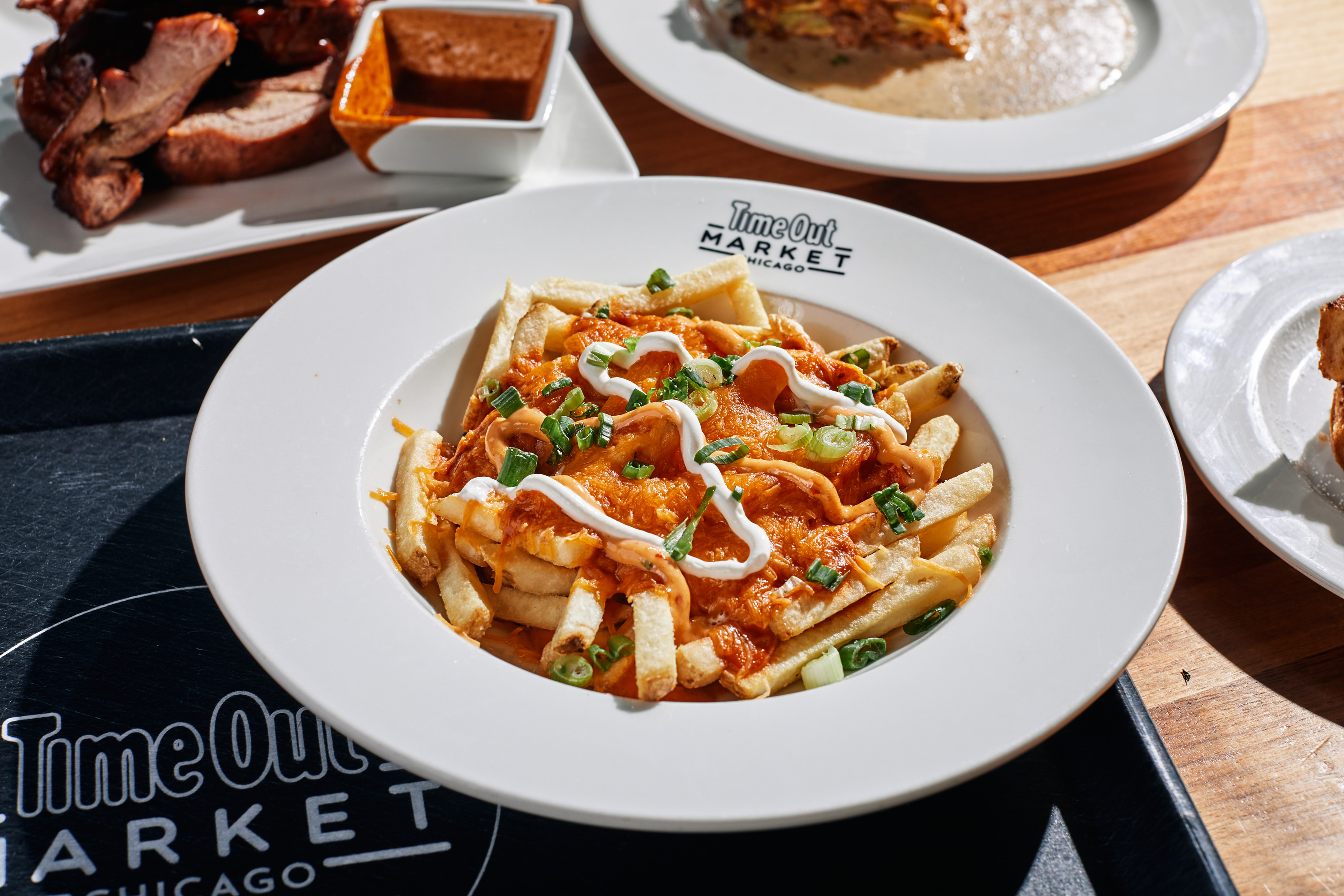 Bar Goa
Butter chicken lovers should check out Bar Goa's makhani-loaded fries ($15). The fragrant sauce is prepared with butter and cream—creating that iconic melange of creamy and rich flavors—then poured over a bed of fries and topped with cheddar cheese, sour cream and sliced green onions.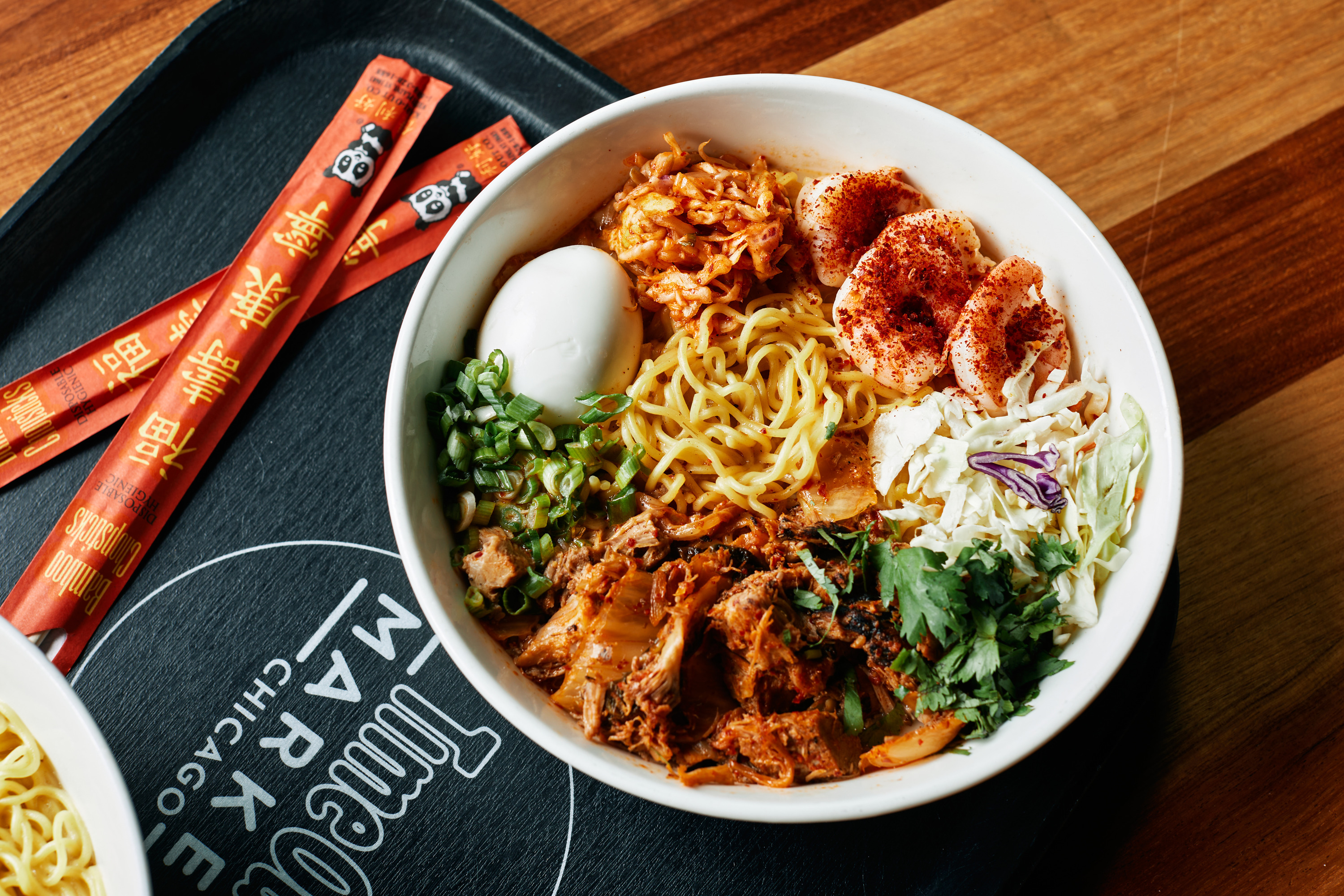 Bill Kim Ramen Bar
Avli isn't the only Market spot where you can slurp soup this month! Head to Bill Kim Ramen bar, where you can enjoy the eponymous chef's pork and shrimp ramen ($20) loaded with noodles, kimchi, tender shredded pork, shrimp and a showering of fresh toppings to cut through the richness of spicy pork broth.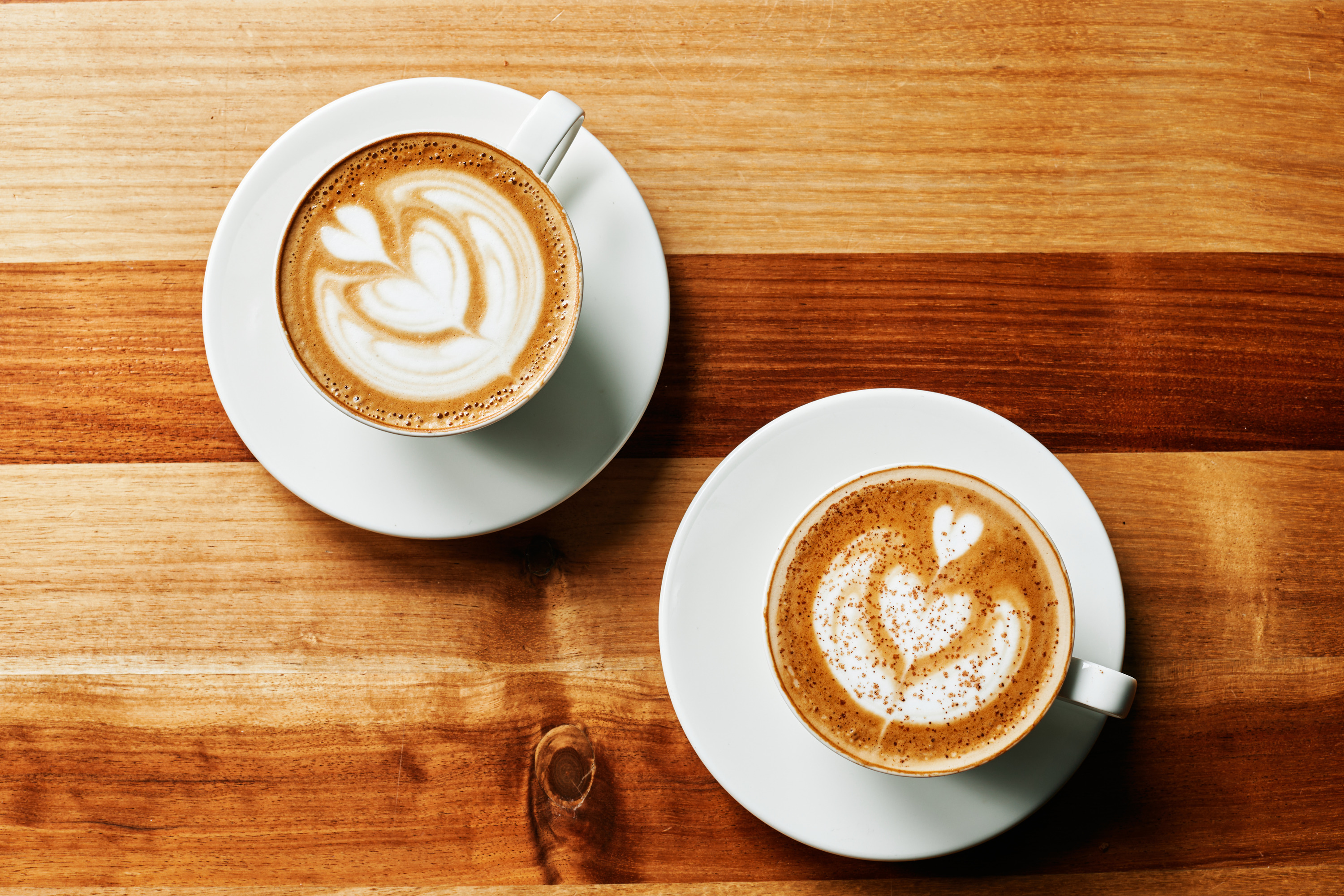 Bittersweet Pastry Shop
For a delicious (and festive) jolt of caffeine, visit Bittersweet's kitchen near the front of the Market for two holiday-themed lattes—available in gingerbread or peppermint white mocha varieties, both $5.50—prepared with housemade syrups.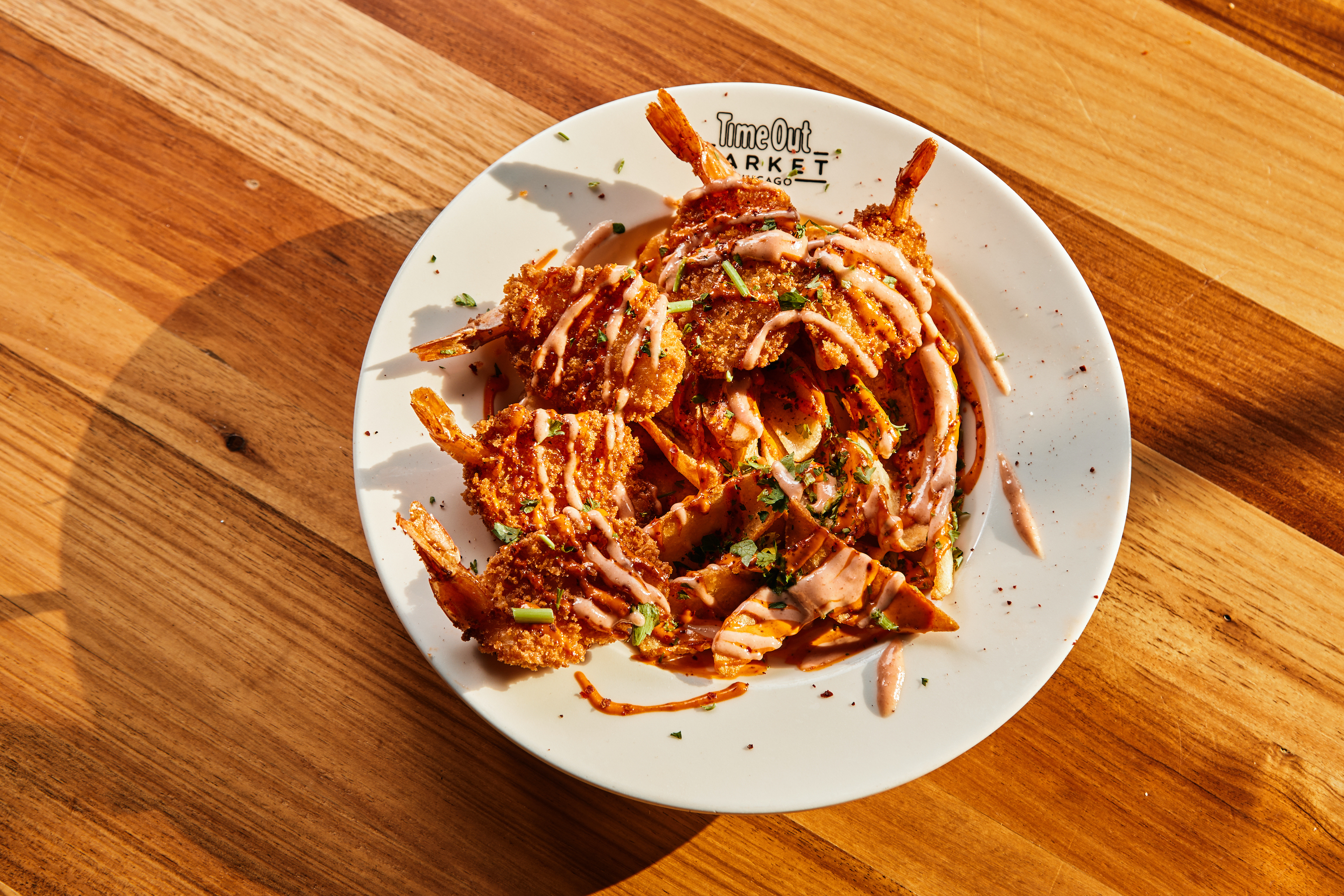 Evette's
Add a little bit of spice to your holiday season thanks to Evette's fried shrimp with smoked harissa mayo ($19). The Lebanese-inspired restaurant pairs ultra-crisp battered shrimp with a drizzle of smoky, spicy mayo topped with parsley and a sprinkling of Aleppo pepper for added heat. Bonus: The dish is served atop a bed of fries so you can sop up every last bit of delicious sauce.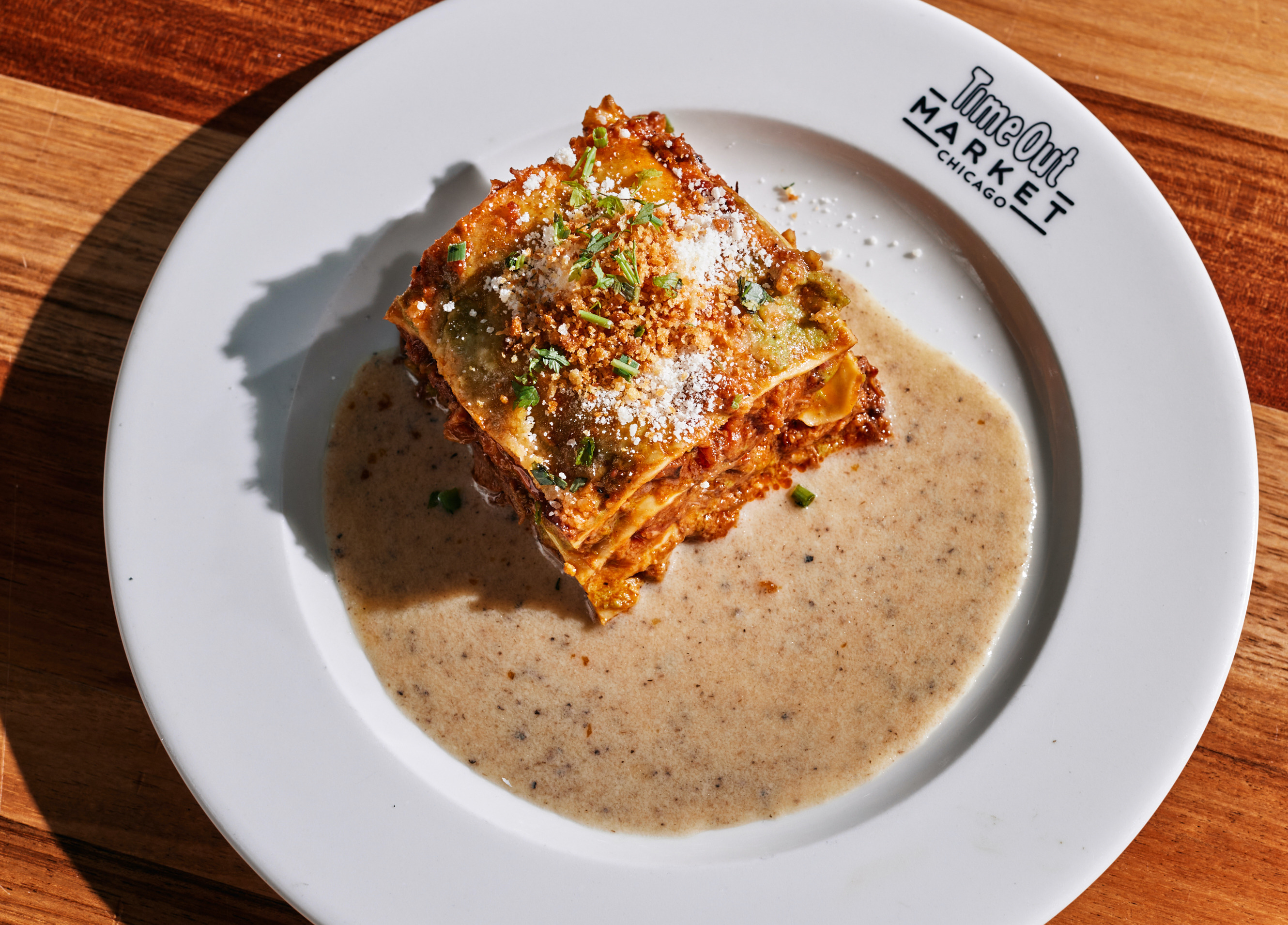 Gemma Foods
The expert pasta makers at Gemma Foods are whipping up a short rib lasagna ($21) that's layered with red wine-braised beef and rich basil-ricotta bechamel, then finished with Bordelaise sauce for a border-hopping take on the classic Italian dish.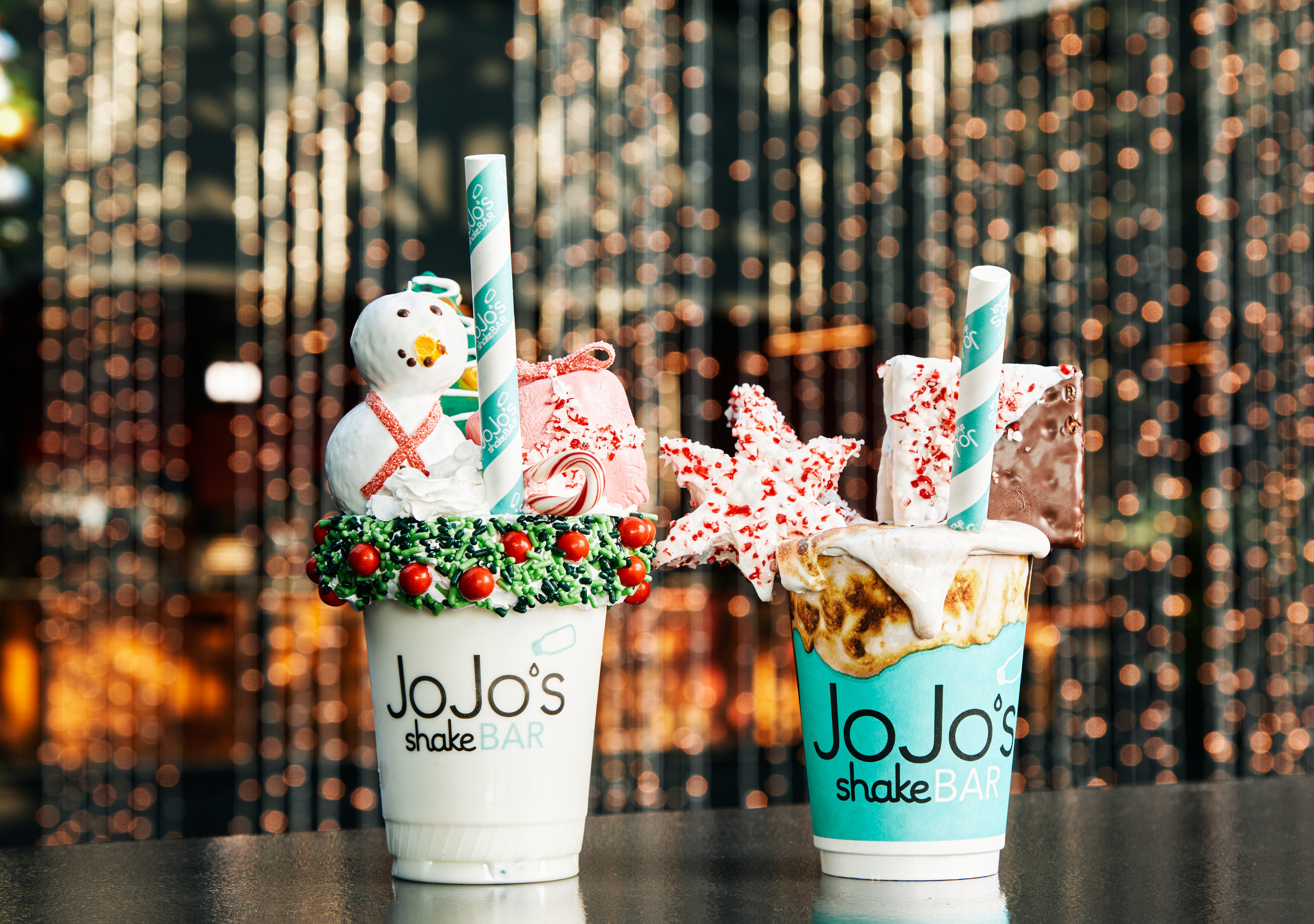 JoJo's shakeBAR
JoJo's is renowned for its over-the-top shakes, and this stunning holiday edition ($15)—a peppermint-flavored creation that arrives decorated with a Christmas tree cookie, snowman doughnut hole and marshmallow made to look like a present—does not disappoint. Too cold for a shake? Try the peppermint party hot chocolate ($10), a minty delight finished with marshmallow fluff, a chocolate s'more and peppermint pretzel.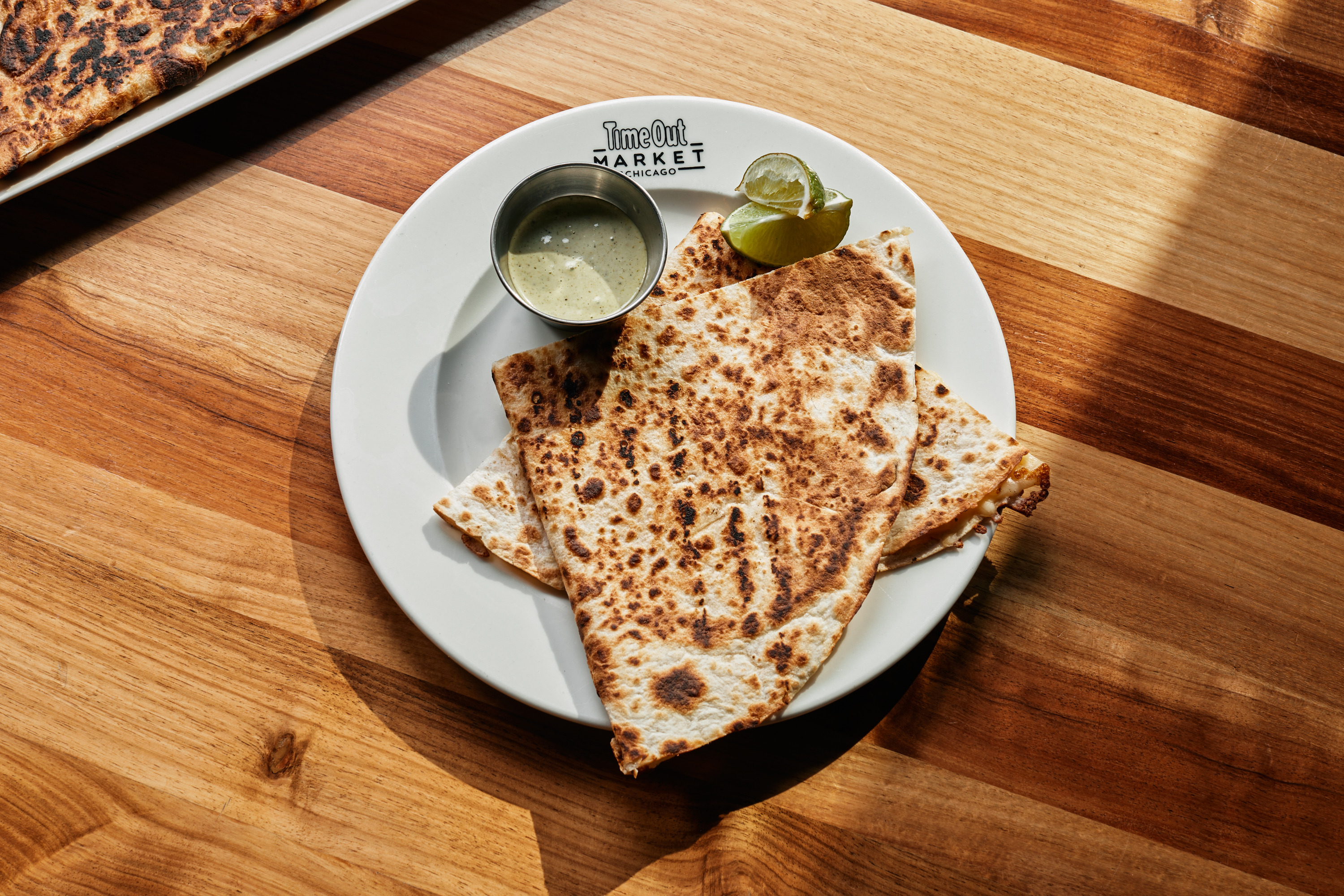 Lil Amaru
Keep things simple with Lil Amaru's massive quesadilla ($15) made with soft flour tortillas and gooey Chihuahua cheese. For a little extra heft, opt for the asada quesadilla ($18), which comes loaded with tender morsels of skirt steak.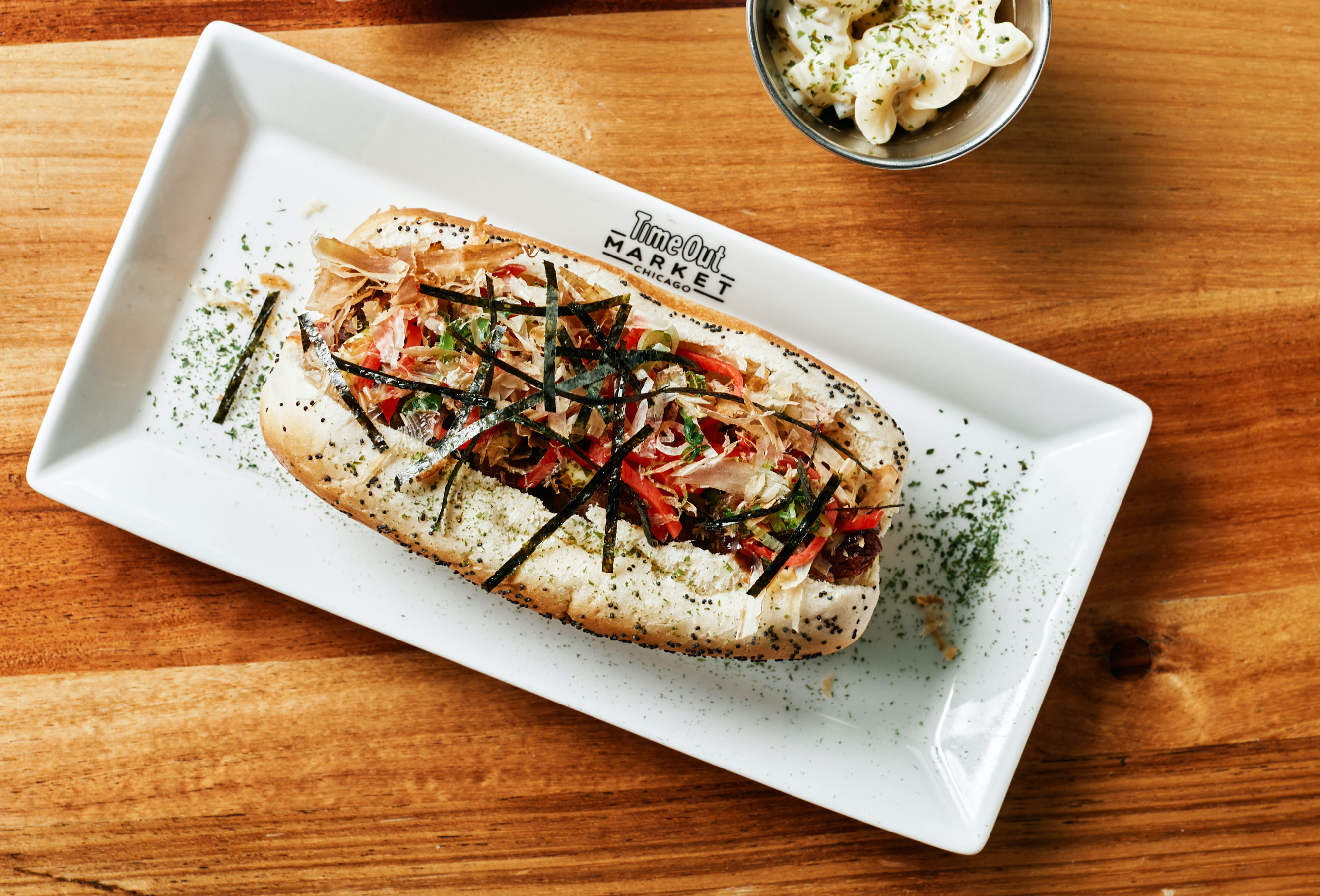 Lono Poke
Take a break from the classic Chicago dog and try Lono Poke's Big Kahuna Dog ($10), a hot dog wrapped in bacon and topped with Japanese mayo, Bulldog sauce, pickled ginger, blue nori powder, nori strips, bonito flakes and a mixture of fresh and fried scallions.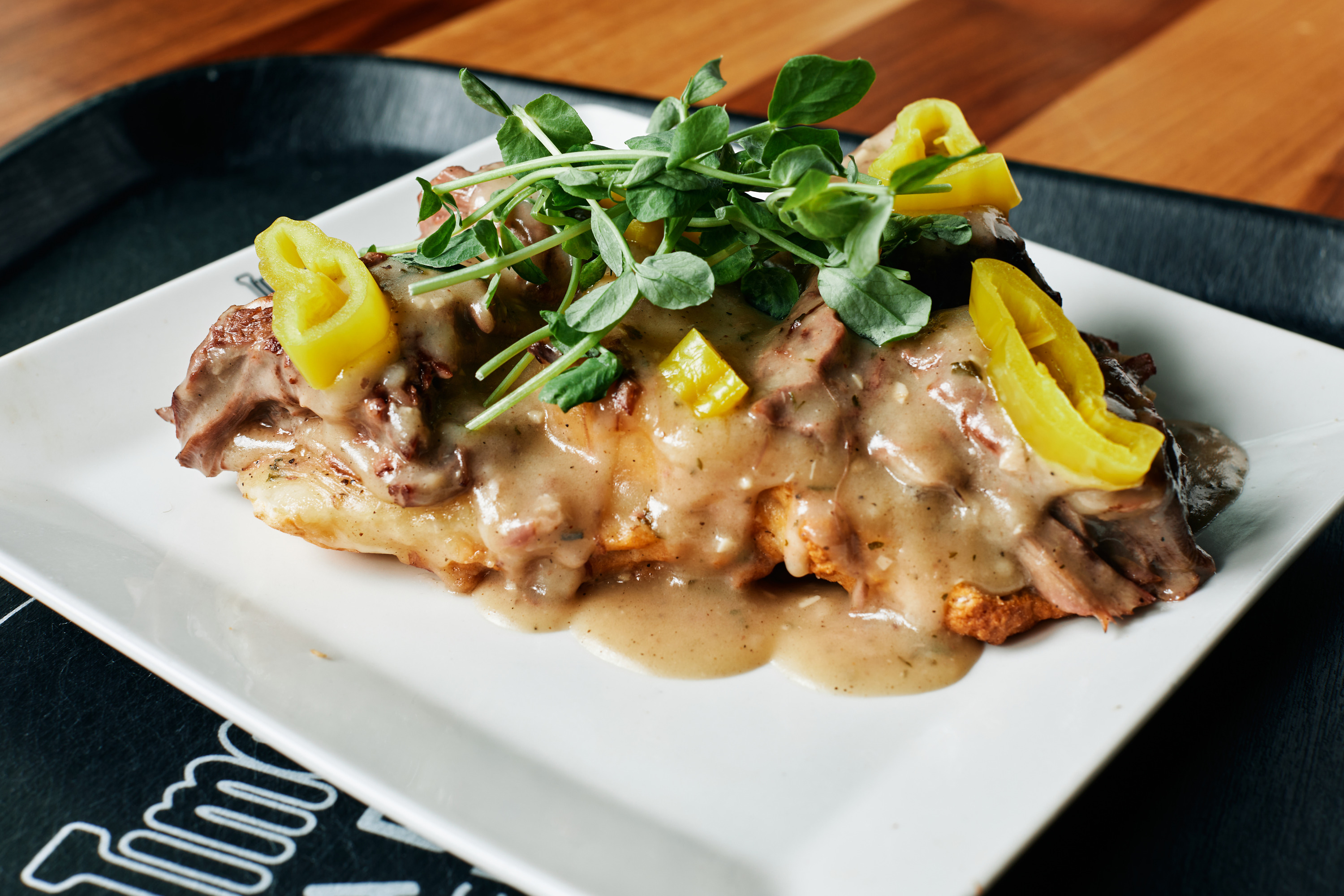 Luella's Southern Kitchen
Freezing temps call for rib-sticking meals, and you'll find just that in Luella's Southern Kitchen's hearty winter roast ($18). The southern restaurant's Mississippi-style variation stews the tender beef alongside briny pepperoncini (plus a little red wine) for an ultra-flavorful roast that's served with provolone cheese and a pillowy buttermilk biscuit.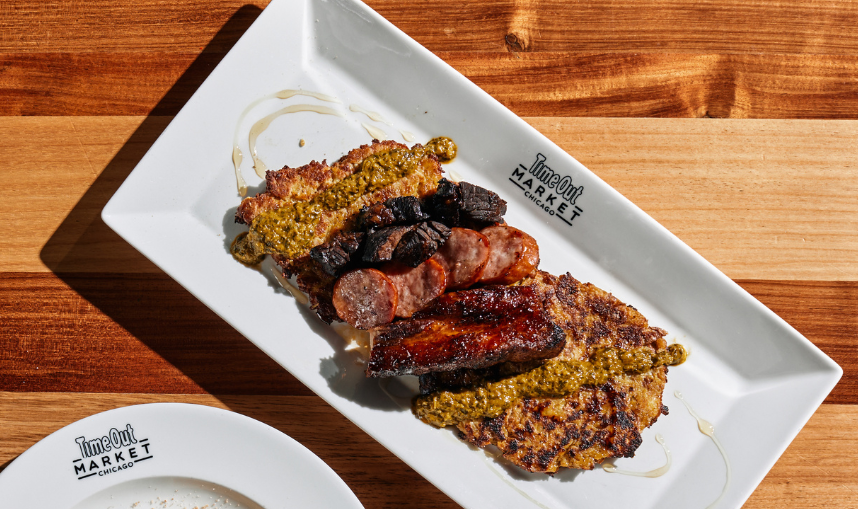 Polombia
Polombia brings its unique Polish-Colombian twist to bandeja paisa ($19), a traditional Colombian dish that's essentially a platter full of hearty food. In this preparation, you can feast upon Polish kielbasa, smoked pork belly, short ribs, yucca potato pancakes, aji pepper and a fried egg.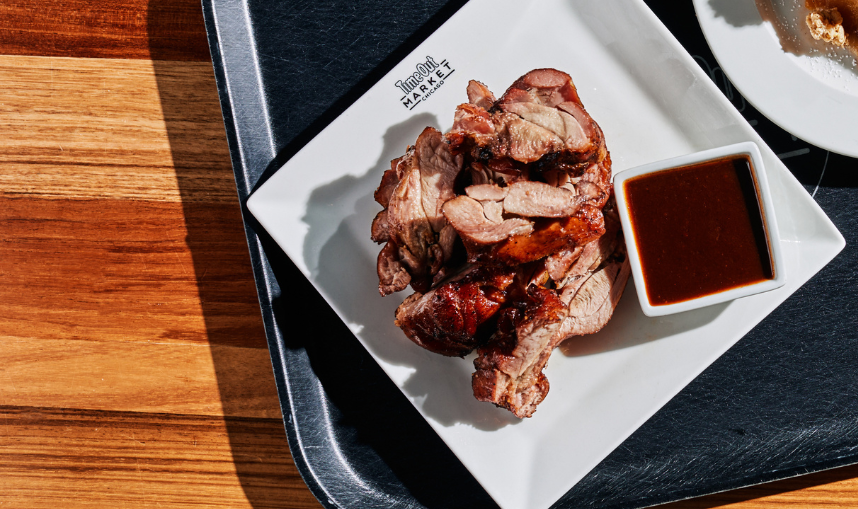 Soul & Smoke
Thanksgiving turkey doesn't hold a candle to Soul & Smoke's succulent smoked turkey dish ($15 or market price), which piles a pound of smoked turkey thigh "tips" onto a plate served alongside herb gravy and your choice of sauce.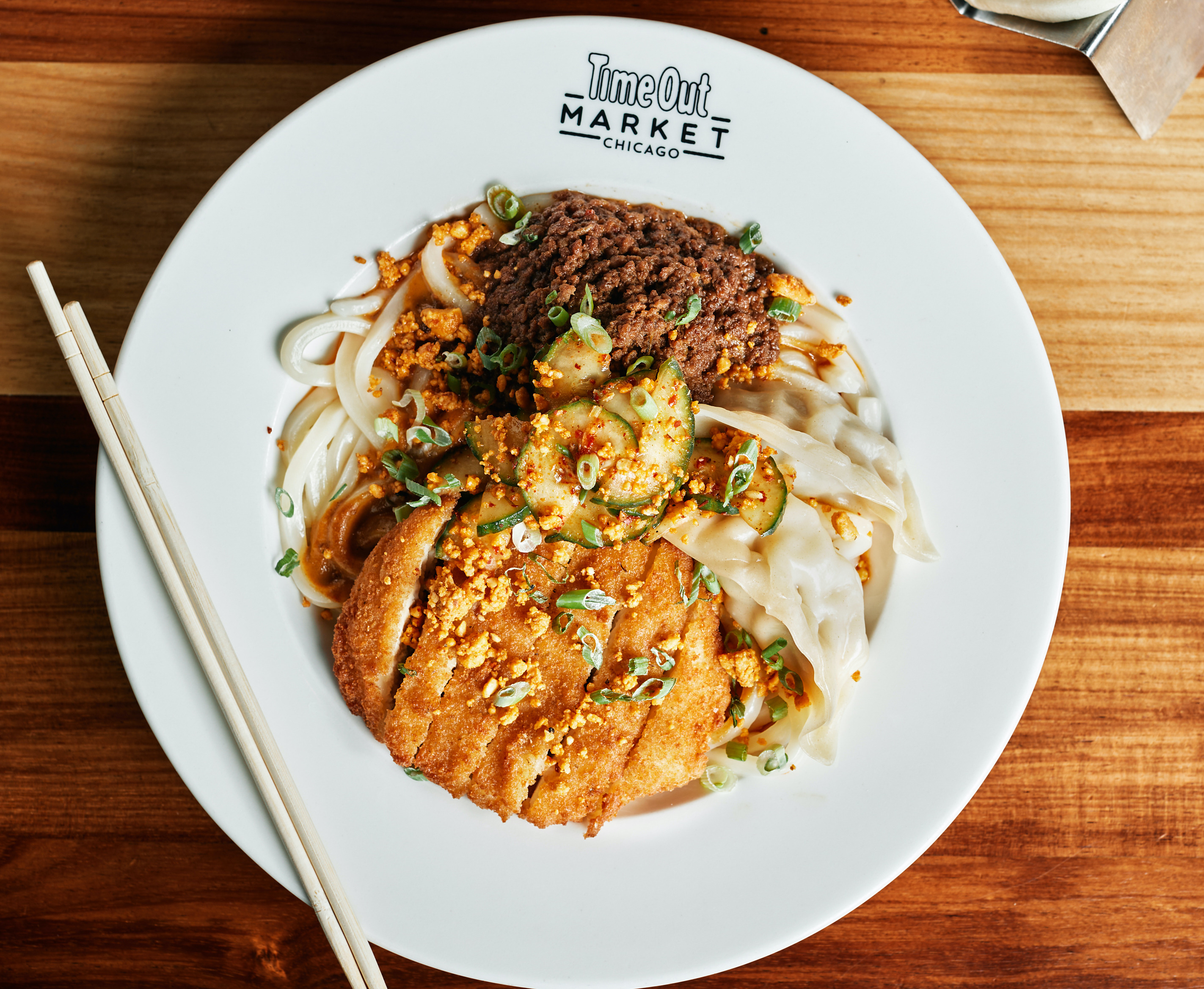 Urbanbelly
Urbanbelly will fill your belly this holiday season with phat curry udon ($20), a smorgasbord of chewy udon noodles, chicken katsu, pork dumplings and tangy Korean barbecue beef.