The 10 best things to do during the holidays in Chicago
You haven't experienced Christmas in Chicago unless you've done these 10 things, from holiday theater to a giant German market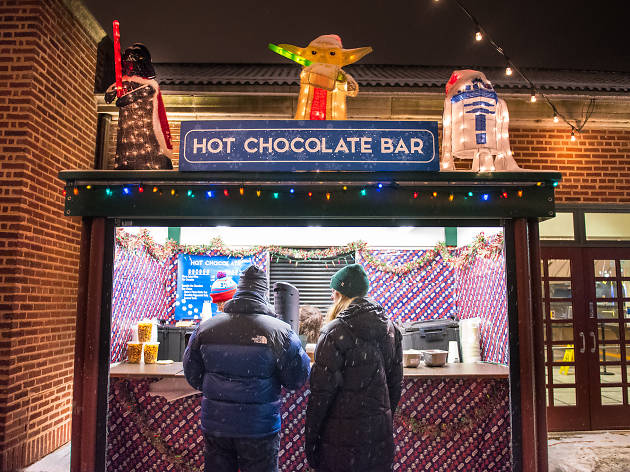 Things to do during Christmastime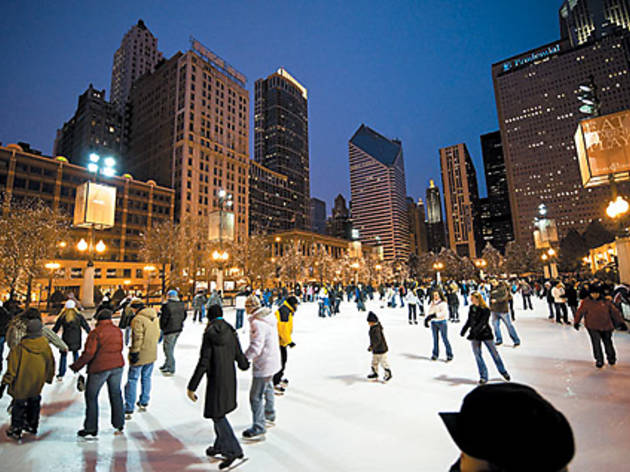 Things to do, Performances
The City of Chicago erects its official Christmas tree in Millennium Park to create a magical, wintertime campus that includes the Bean, Maggie Daley Park, the McCormick Tribune Ice Rink and a hunt for Santa Claus.
The Great Tree at Macy's Walnut Room
You'll have to wait quite a while to get a table next to the tree in the Walnut Room, the seventh-floor restaurant inside Marshall Field's—Ugh, okay, fine, Macy's. But the 45-foot-tall tree, which sparkles with 3,000 ornaments and 6,000 LED lights, is also viewable from the eighth floor of the department store.
Our readers recently voted Simon's Tavern the most-loved bar in all of Chicago for our Love Chicago Awards, and with good reason: Simon's is the perfect place to cozy up with pals, feed the jukebox and knock back the tavern's famous spiced wine. It's not the holidays until the neon sign in the front window of this 80-year-old Andersonville dive proclaims "It's glogg time!"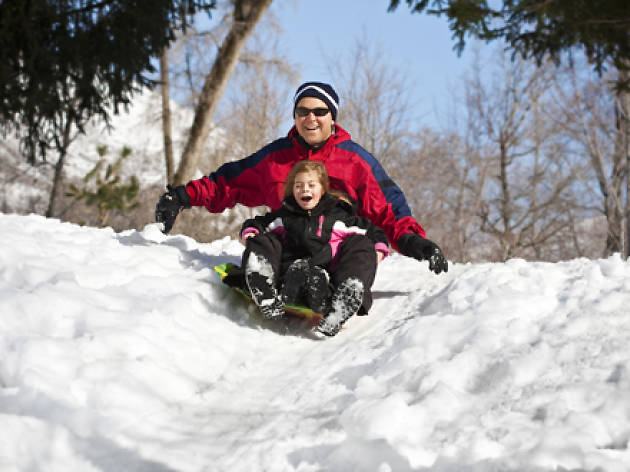 Okay, so Chicago may be one of the flatter cities in the country, but we've got great sledding hills if you know where to look. Solider Field, the Dan Ryan Woods, Palmasino Park in Bridgeport and Montrose Harbor all boast great sledding hills for city kids. The serious sledding enthusiasts can head out to the burbs, where places like Polar Peak at FROZEMONT and Evanston's "Mount Trashmore" (a.k.a. James Park) reign supreme.
Christmas lights in Lincolnwood Towers
Some are gaudy, some are tasteful (well, okay, they're mostly gaudy), but the over-the-top Christmas lights and decorations festooning the homes in this section of Lincolnwood (west of Edens Expressway between Devon and Pratt Avenues) make for a festive nighttime drive-by. We're talking straight-up Griswald shit.