Now that we're halfway through the summer, you're probably trying to find new ways to spend time outdoors while the beautiful weather holds out. If hiking trails and campgrounds don't get your adrenaline pumping, you might want to check out the newly opened adventure park The Forge: Lemont Quarries. Located just over 20 miles from downtown Chicago, the sprawling 300-acre space is packed with activities for dedicated (and casual) thrill-seekers. There are multiple ziplines, climbing walls, a mountain bike course, hiking trails and a body of water you can kayak or canoe in—it's essentially a one-stop shop for outdoor activities.
The Forge officially opened to the public earlier this month, operating at a reduced capacity while making face coverings mandatory and requiring reservations for activities. You can purchase individual passes ($15–$35) for its various activities or a day pass ($55–$70) that allows guests to spend as much time as they'd like zipping, paddling or pedaling through the park. If you're on a budget, you can still stop by to enjoy the biking, running and walking trails.
Not sure what to expect during your first visit to The Forge? We've gathered a bit more information about four of the most exhilarating activities being offered in the sprawling adventure park.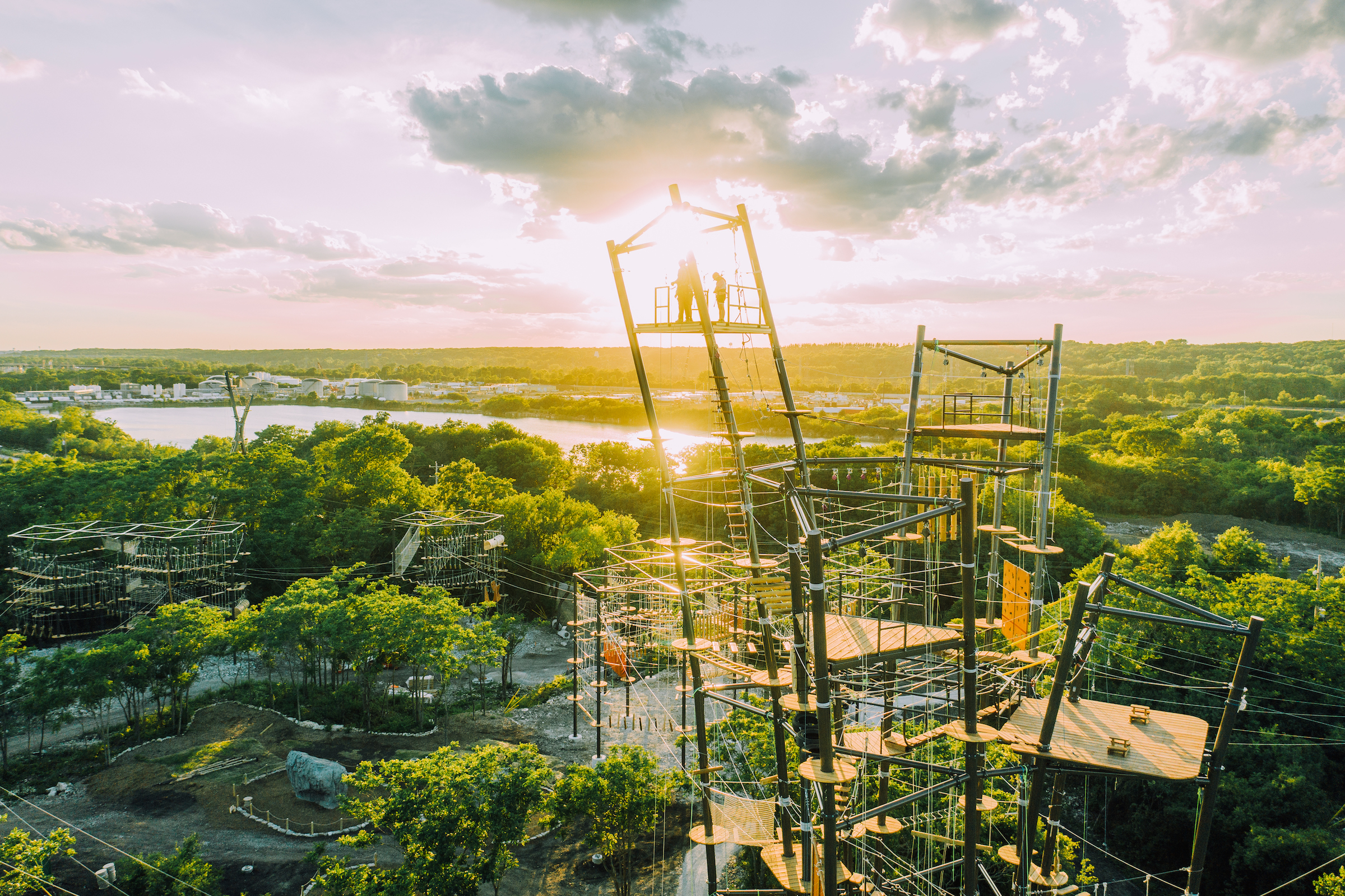 Zip and climb through a gigantic aerial course
The Forge: Lemont Quarries calls its Eight Towers Adventure "the largest aerial challenge course in the country," with five obstacle-filled "Hew Towers" (connected via zipline to the park's dedicated climbing, rappelling, and ziplining towers) spread across 10 acres. The centerpiece of the course is the 120-foot-tall "Skyscraper Tower," which boasts views of the distant Chicago skyline and allows guests to zipline from its uppermost platforms at speeds of up to 30 miles per hour. It's clearly not for anyone with a fear of heights, but if you don't mind strapping into a harness and dangling high above the ground, you'll be able to test your climbing and balancing skills on the webs of ropes and platforms that form this massive course.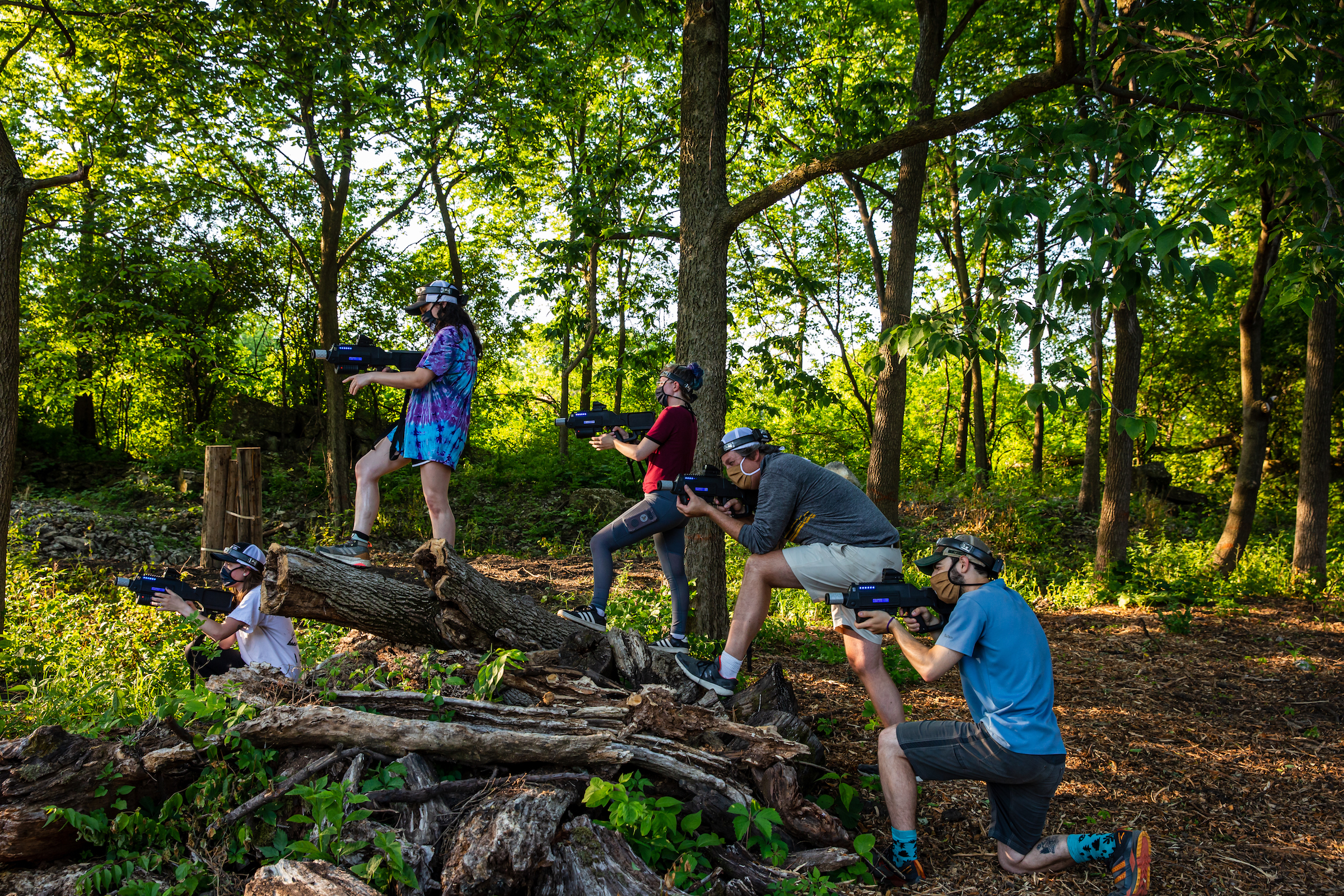 Zap your friend in an outdoor laser tag match
Eschewing the black-light–soaked indoor environs that typically host laser tag, The Forge brings the electronic zappers into the great outdoors in its "tactical laser tag" arena. Set amidst trees and manmade obstacles, the electronic game is a lot like a paintball battle—without the mess or painful bruises. Players grab a laser gun, strap on a head-mounted sensor and face off against other players, engaging in combat as parts of small squads or larger teams over the course of 90-minute sessions.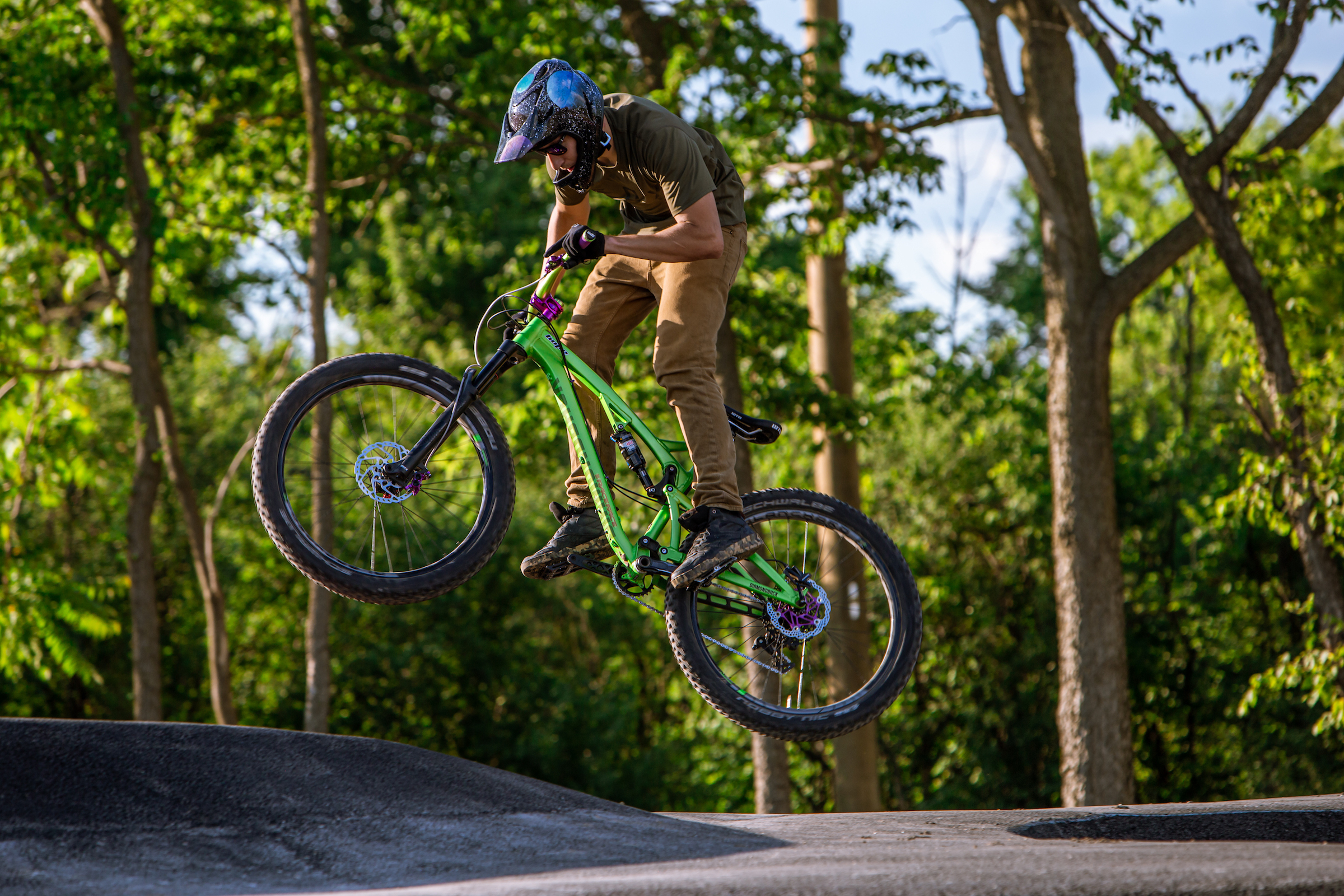 Get some air on the mountain bike skills course
Outfitted with ramps and gravity-defying banked turns, The Forge's mountain bike skills course and pump tracks offer a lot more variety than a ride through the flat streets of Chicago. Beginners and experienced mountain bikes are welcome on the courses—and you can bring along your own bike or rent one from the park.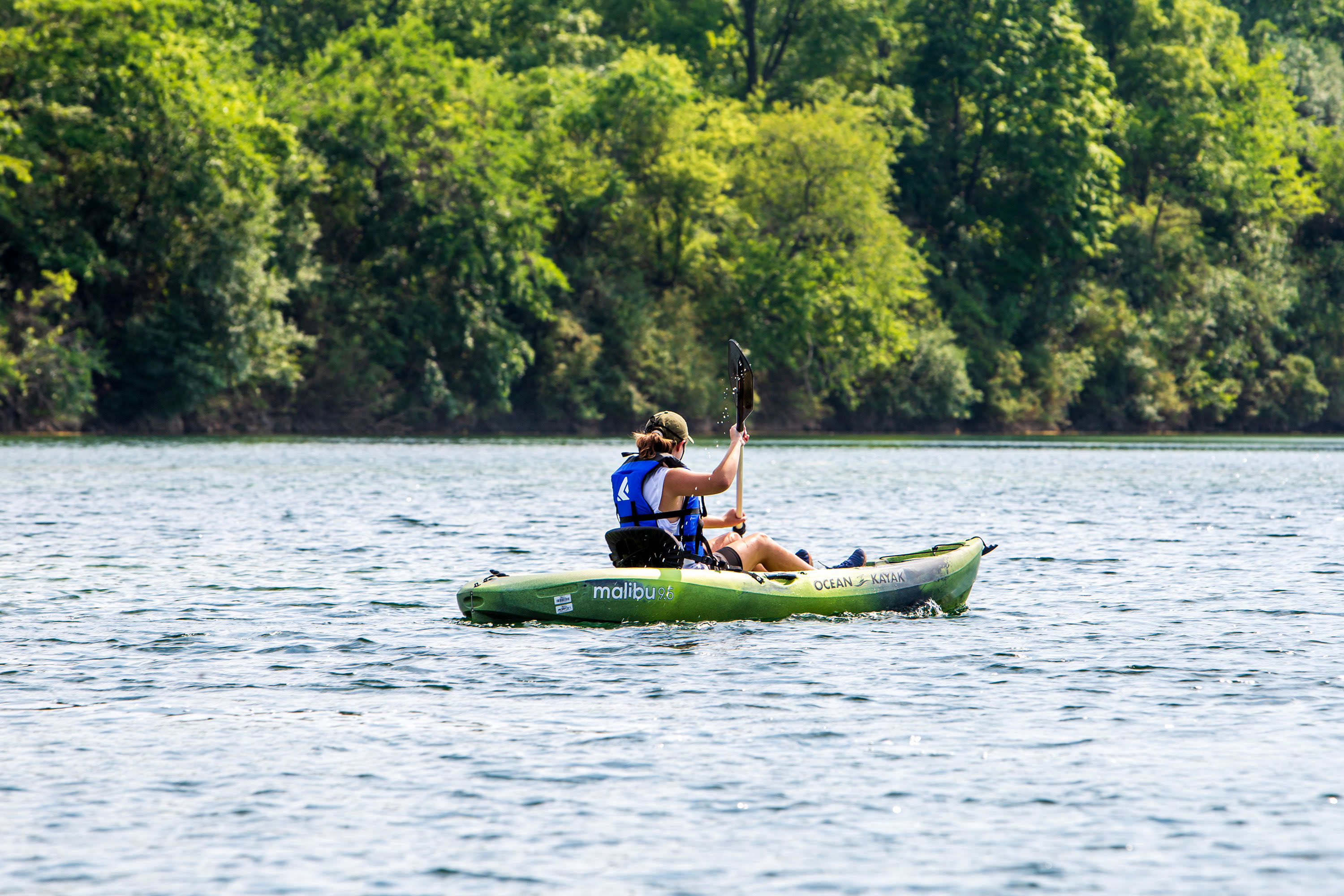 Paddle through an old quarry
The Forge is located among seven former quarries (where yellow dolomite was once mined) that are now filled with water, creating artificial lakes that are perfect for kayaking and canoeing. The park has canoes, kayaks and pedal boats available for rental, but visitors are free to bring their own and paddle through any of the quarries. But if you're in need of a place to get in the water and cool off, you'll need to look elsewhere—swimming isn't allowed in any of the quarries.
Most popular on Time Out
- Movies in the Parks returns with a shortened summer lineup
- Chicago bars that don't serve food will no longer be allowed to offer indoor seating
- 31 ways to still have an amazing summer in Chicago
- The 18 best outdoor restaurants in Chicago
- Dine and drink in a private greenhouse at this West Loop restaurant