In a pizza town like Chicago, there will always be room for more pies. New to the scene this month are two wildly different concepts that are only available to go: Ruth's Panmade Pizza and Bill's Original Tavern Pizza.
If you're craving something over-the-top indulgent (who isn't right now?), Ruth's delivers with buttery deep-dish pies that are loaded with toppings. On the opposite end of the spectrum, Bill's is an homage to the tavern-style greats on Chicago's South Side. Take a closer look at both pizzerias and plan your next delivery order accordingly.
Ruth's Panmade Pizza
Style: Butter-crust deep dish
What you need to know: The folks behind Roots Handmade Pizza are trying their hand at deep dish by transforming their Wells Street location into a pizzeria fit for a Supreme Court justice. Named for the late Ruth Bader Ginsburg, Ruth's will donate 10 percent of all proceeds to the Roger Baldwin Foundation of the ACLU of Illinois in an effort to support the Women's and Reproductive Rights Project.
The menu: The 12-inch pies boast a butter-rubbed crust, pools of mozzarella and tons of toppings. The namesake RBG Supreme is loaded up with taco-seasoned ground beef, jalapeños, black olives, tortilla strips, cheddar cheese curds and chihuahua cheese. Max out your order with a half-dozen wings, salad or a crispy lasagna sandwich. There's just one dessert, but it's a goodie: Baby Ruth Candy Blast cheesecake, which is swirled with caramel and topped with chocolate ganache.
How to order: Head to Grubhub or Uber Eats for delivery.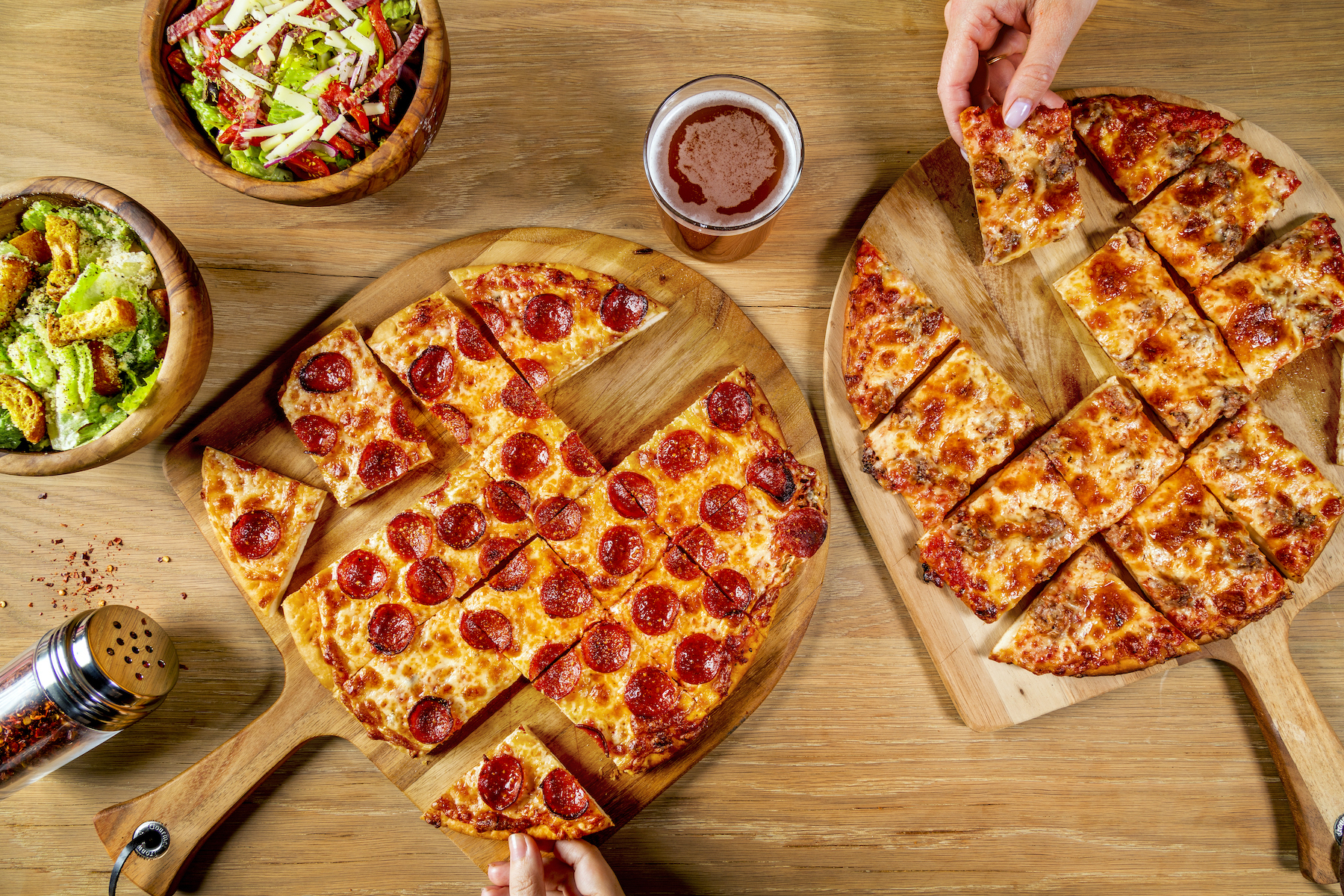 Bill's Original Tavern Pizza
Style: Tavern
What you need to know: Named for RPM Restaurant partner Bill Rancic (a.k.a. Giuliana's husband), this carryout- and delivery-only pizzeria is operating out of RPM Seafood. Rancic and business partner Kelly Clancy both grew up on Chicago's South Side and have fond memories of digging into pies from iconic spots like Fox's and Aurelio's. Their new-school homage to tavern-style pizza is crafted with a crispy thin crust that's cut into squares.
The menu: There are eight pies to choose from that range from classic (Italian sausage) to funky (buffalo chicken), or you can make your own creation with a laundry list of toppings. Plus, gluten-free diners have the option to sub in a cauliflower crust. Rounding out the menu are a handful of indulgent appetizers, salads and sandwiches. For dessert, your choice of Italian lemon ice, chocolate chip cookies or hand-dipped cannoli.
How to order: Head to Tock for carryout and Doordash for delivery.
Most popular on Time Out
- The high-tech 'Immersive Van Gogh' exhibition is coming to Chicago
- As many as one in 15 Chicagoans has active COVID-19 right now
- Can I travel right now? Chicago's emergency travel restrictions explained
- You can buy plants from Lincoln Park Conservatory's canceled holiday flower show
- 11 dumb questions people from Chicago get asked all the time