There's no denying that Chicago is a great place to be single, but we could all use a break from the dating-app grind. Enter Dating IRL, an original Time Out Chicago feature that sets up two eligible singles on a blind date at a Chicago hot spot. After a night out, each dater reports back with honest feedback on first impressions, chemistry and awkward moments. This time, we matched Jill and Dalton and sent them to Split-Rail in West Town for dinner and drinks. Let's see how it went.
RECOMMENDED: Want Time Out editors to set you up on a blind date? Apply for Dating IRL today.
MEET THE DATERS
DALTON, 24: Sports lover, car geek, whiskey connoisseur
JILL, 28: Recruiter, aspiring dog mom, brunch enthusiast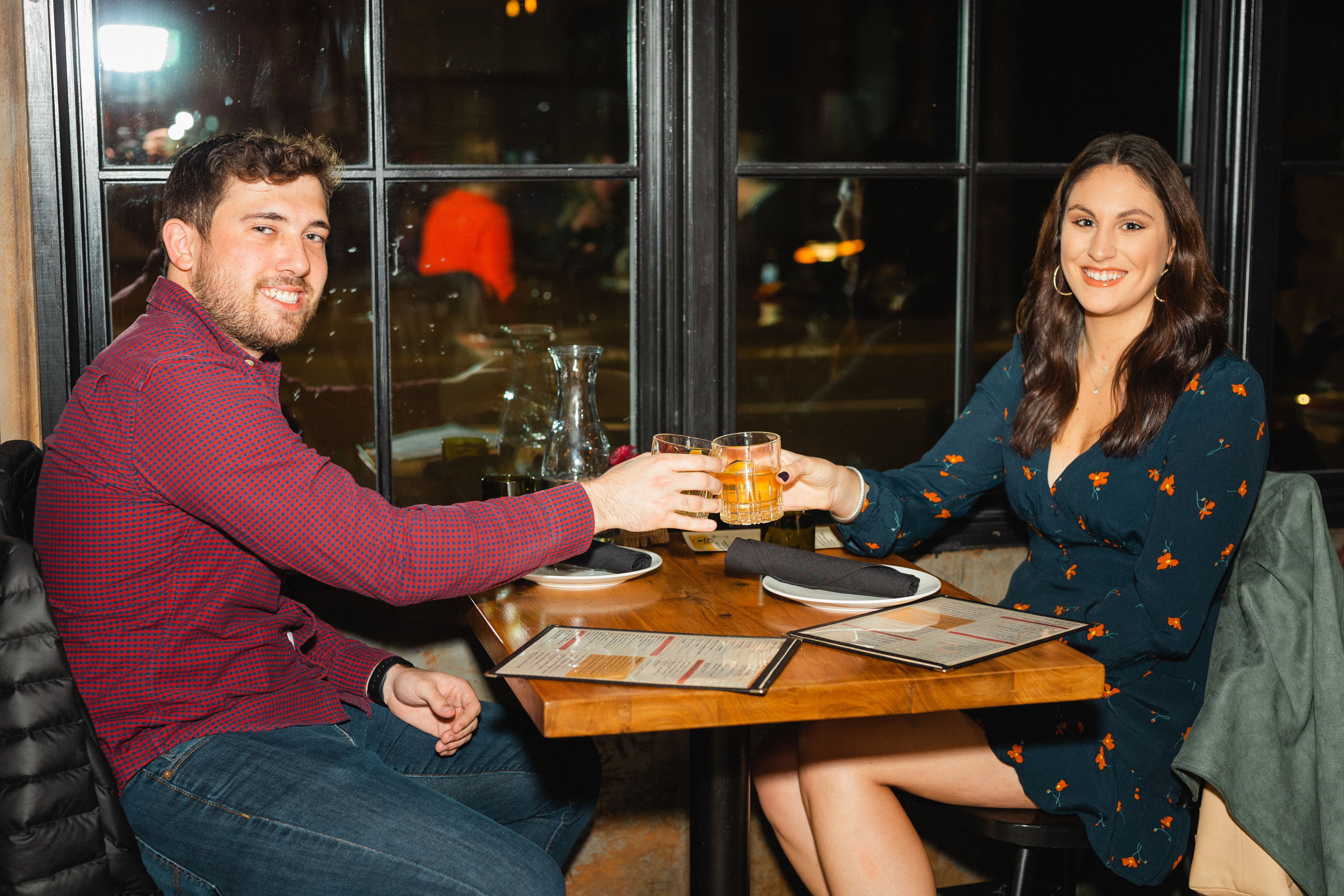 FIRST IMPRESSION
DALTON
"I thought Jill was super nice and outgoing. We both went with the flow and kicked things off with a pair of old-fashioneds from the cocktail menu."
JILL
"I was nervous about what to expect, so it was nice that he was already there when I arrived. I've never been on a true blind date, but he was really easygoing."
CHEMISTRY
DALTON
"We had a great conversation and shared a few laughs while we got to know each other. We talked about work and moving to the city, since we're both from the suburbs."
JILL
"Throughout the night, it was really easy to maintain a conversation that flowed naturally. We covered the typical first-date topics, but it never felt awkward."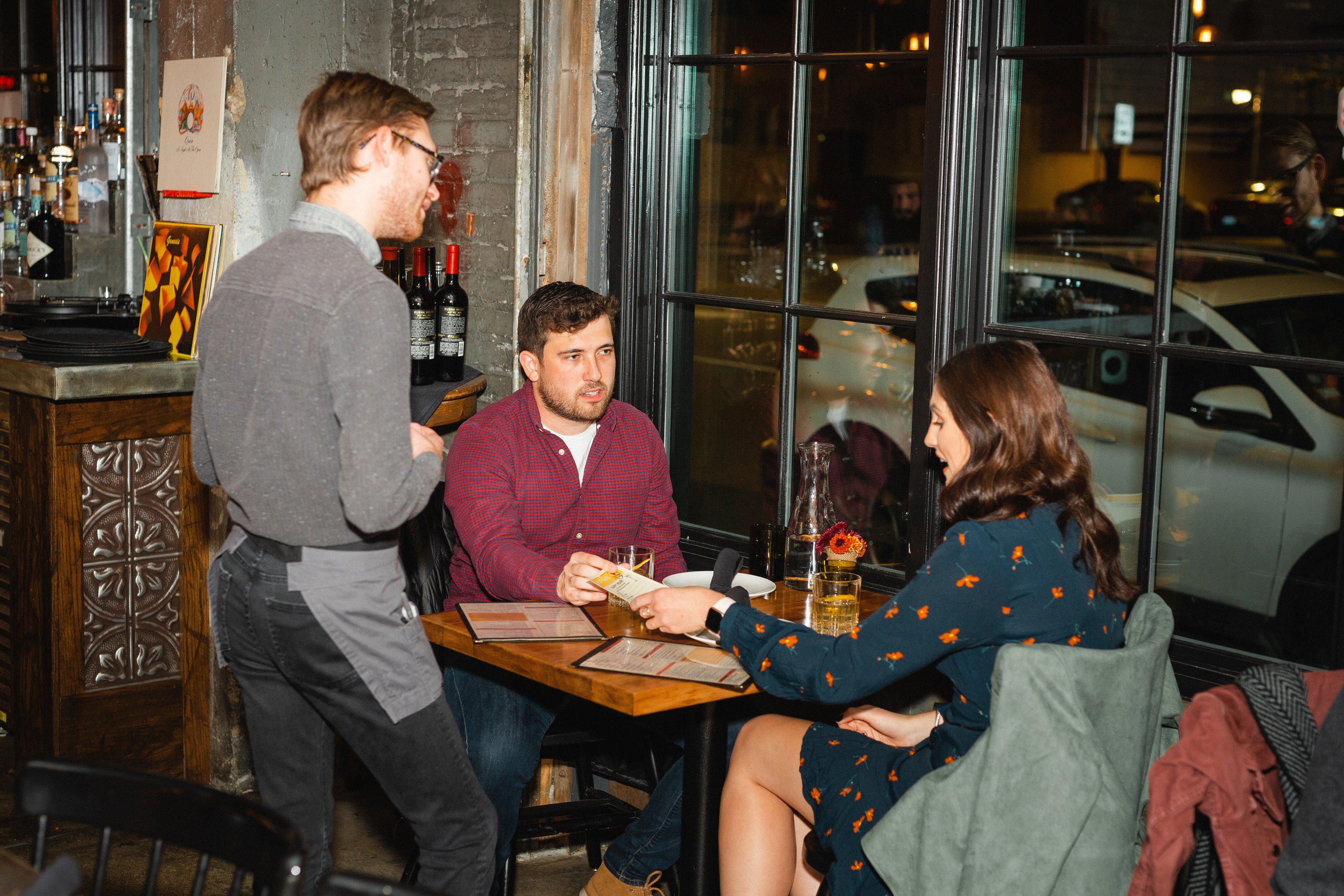 AWKWARD MOMENT
DALTON
"When we first met, she went in for a handshake, and I'm a hugger. It ended up being one of those weird handshake-hug situations."
JILL
"We were the last customers in the restaurant that night, and we joked about the very real possibility that the staff was going to ask us to leave."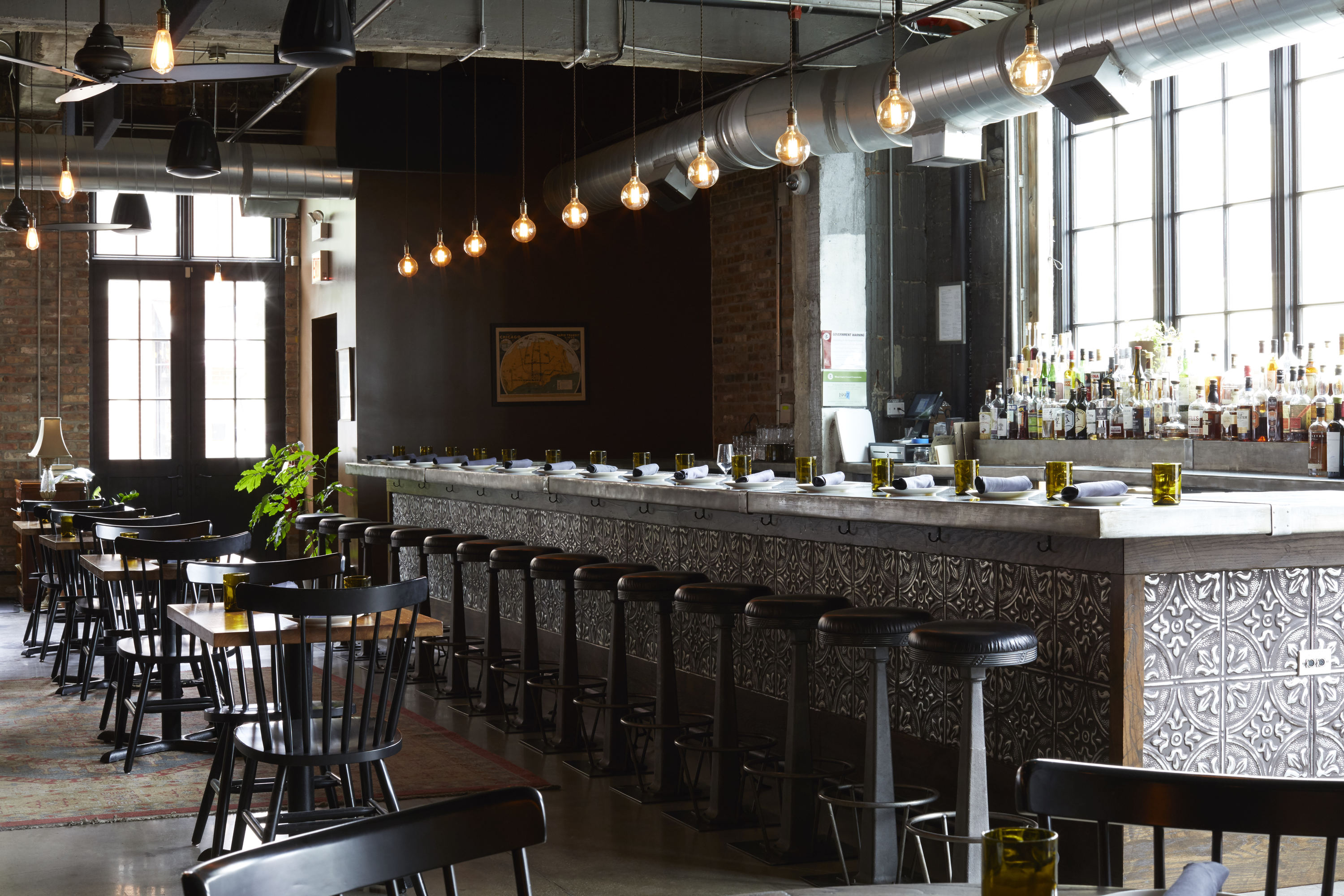 THE DATE SPOT: Split-Rail
DALTON
"I've been to Split-Rail before, but I got to try more of the menu this time. The Firecracker Chicken is a must, and the drinks were very good."
JILL
"Split-Rail was the perfect spot for getting to know someone on a first date. Our server recommended the biscuit, and it did not disappoint!"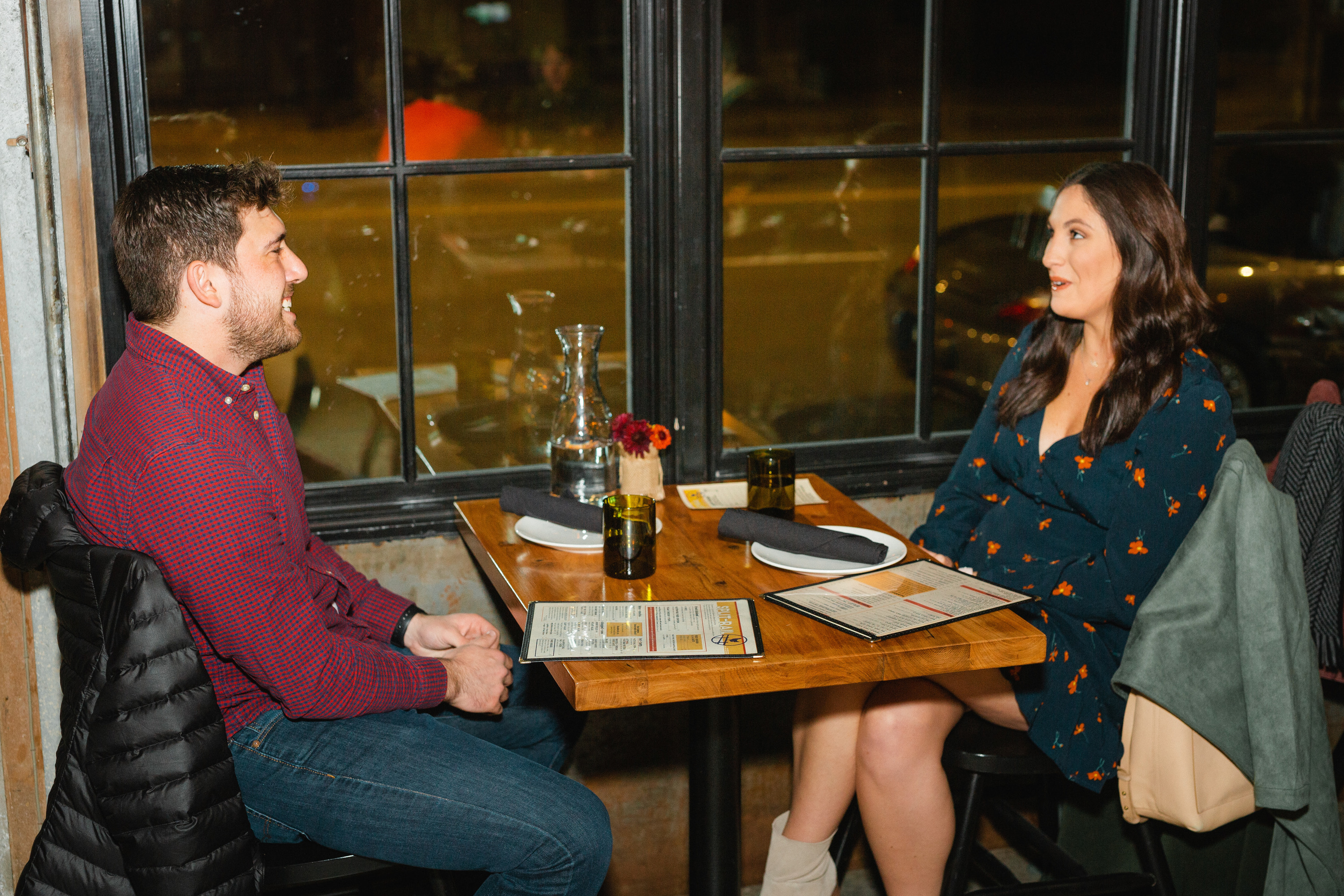 THE VERDICT
DALTON ♥♥♥♥ (out of 5)
"I had a really great time with Jill. We live different lifestyles and I don't think I'm her type, but I wouldn't mind going out again if she was up for it!"
JILL& ♥♥♥♥ (out of 5)
"We ended the night without making definite plans to see each other again. But he did ask for my number, so we'll see."