Christkindlmarket, one of Chicago's favorite holiday traditions, has officially opened for the season. The German-inspired market has three locations around Chicagoland—in Daley Plaza, Wrigleyville and Aurora—offering festive cheer and all sorts of seasonal trinkets. Whether you're a veteran or it's your first time, there'a always something new to discover each year. We've taken a stroll through the winter wonderland and highlighted some of the best food and things to do at Christkindlmarket. You have until December 24 (December 31 at the Wrigleyville outpost) to get your fill of glühwein and potato pancakes so don't delay. And if you're visiting on the weekend this year, you can skip the line with a fast-entry pass.
Drink beer out of a souvenir stein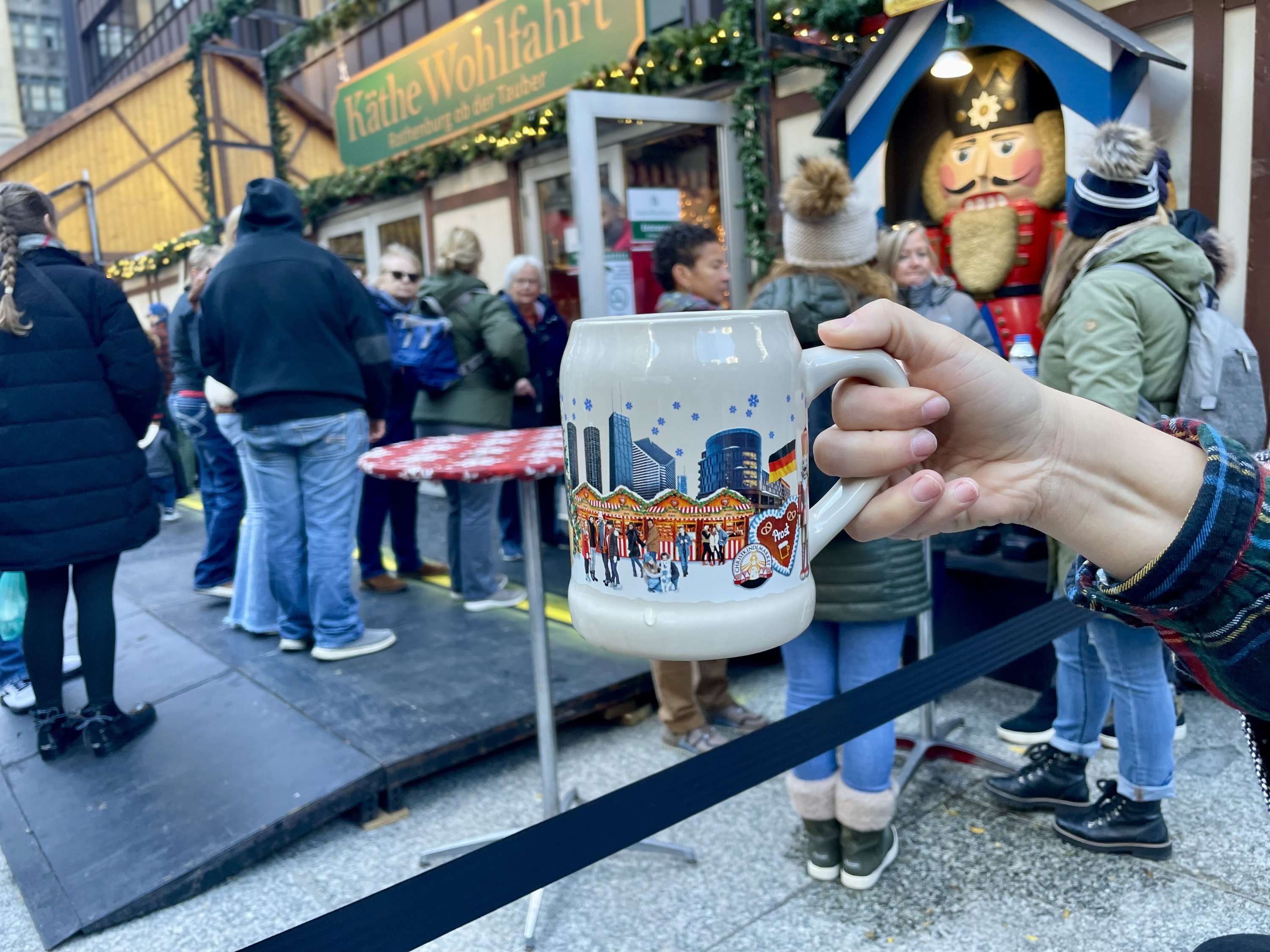 Christkindlmarket's most iconic offering is a souvenir mug, which varies in design each year. Traditionally, it comes with hot glühwein—the perfect drink for days when temps are below freezing. This year, though, the market is also selling its first-ever ceramic beer stein. You can have it filled with Bitburger Premium Pils, Köstritzer Schwarzbier, Erdinger Weissbier, Erdinger Brauhaus Helles or an alcohol-free Pilsner. At $25, the beer stein is a bit more expensive than the regular mug but is able to hold a half liter of liquid.
Peruse a vast selection of ornaments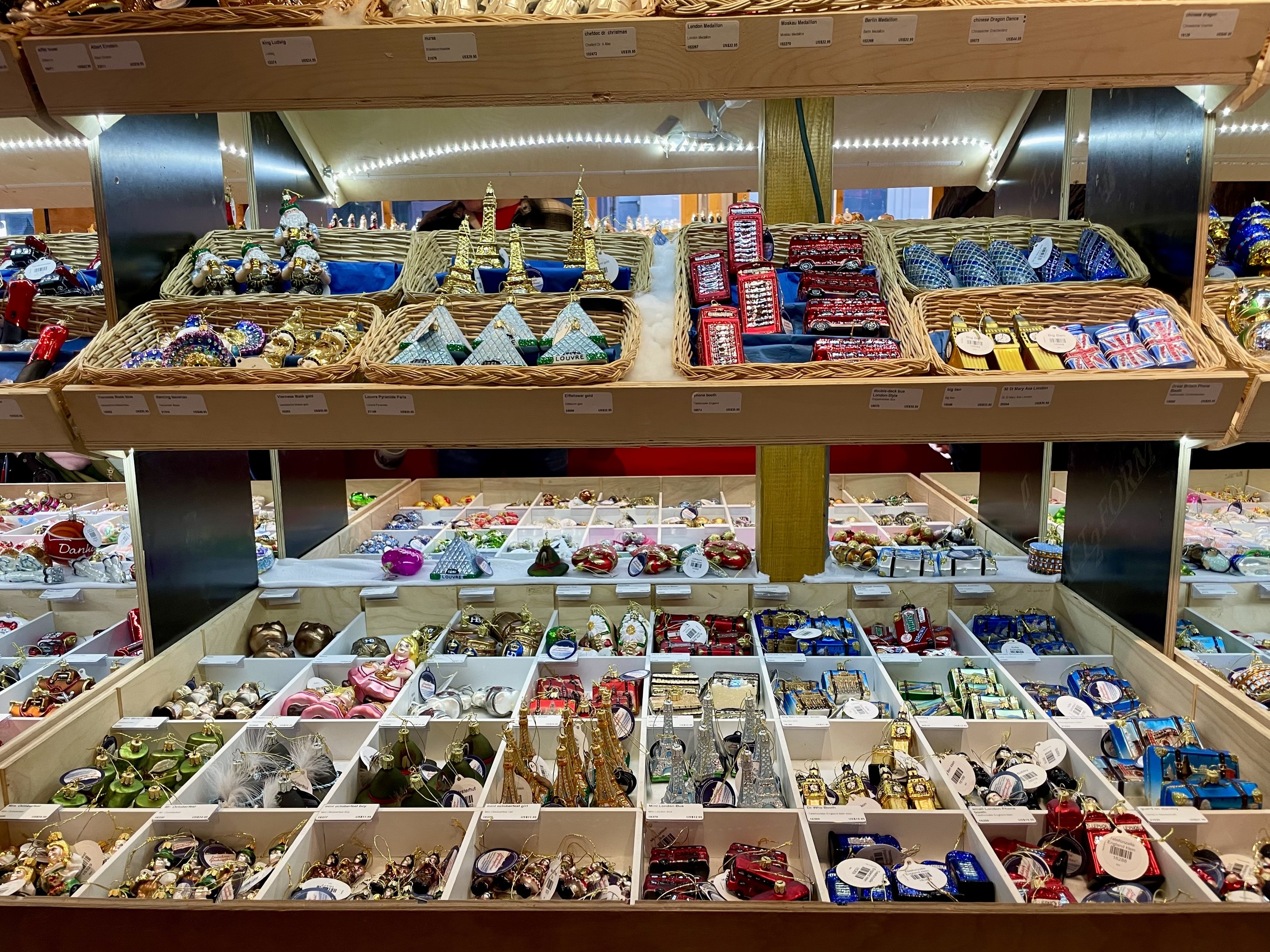 Add some new pizzazz to your tree this year with a variety of decorations from Christkindlmarket's ornament shops. You'll find just about every type of adornment imaginable, from miniaturized versions of Cloud Gate (The Bean) and the Eiffel Tower to pizza slices and Chicago-style hot dogs. There's even a vendor dedicated to wildlife-themed glass ornaments.
Enjoy an Alpine brat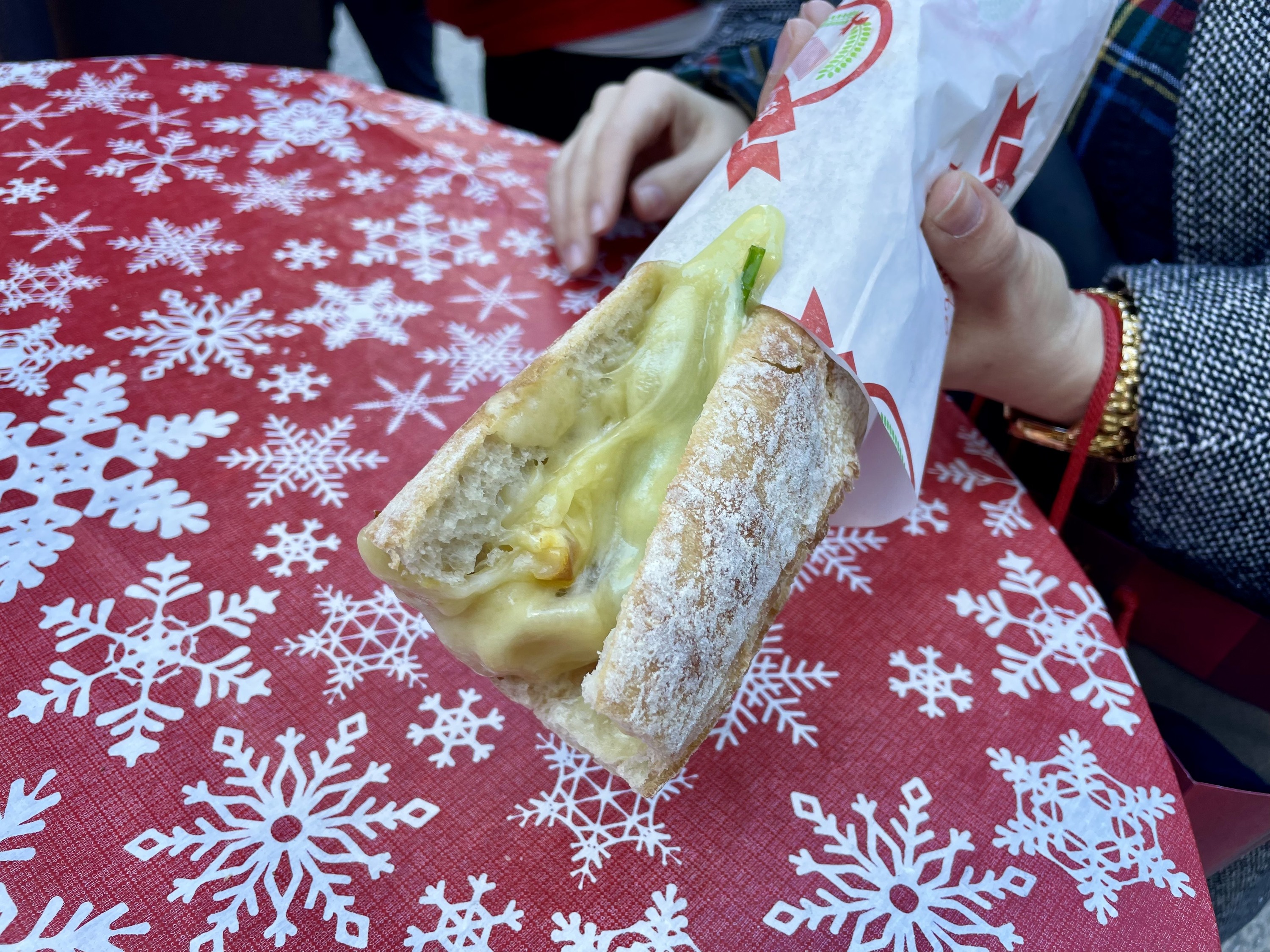 For better or worse, you can smell Christkindlmarket's raclette stand from afar. The pungent Alpine cheese can be divisive, but if the aroma isn't an issue, you should definitely try a sandwich. Workers scrape melted cheese onto a toasted baguette, and you have the option of adding salami, cured ham or a bratwurst. Seeing as how the market draws inspiration from Germany, the bratwurst is a no-brainer—the combination of sausage and gooey cheese can't be beat.
Shop for a beer stein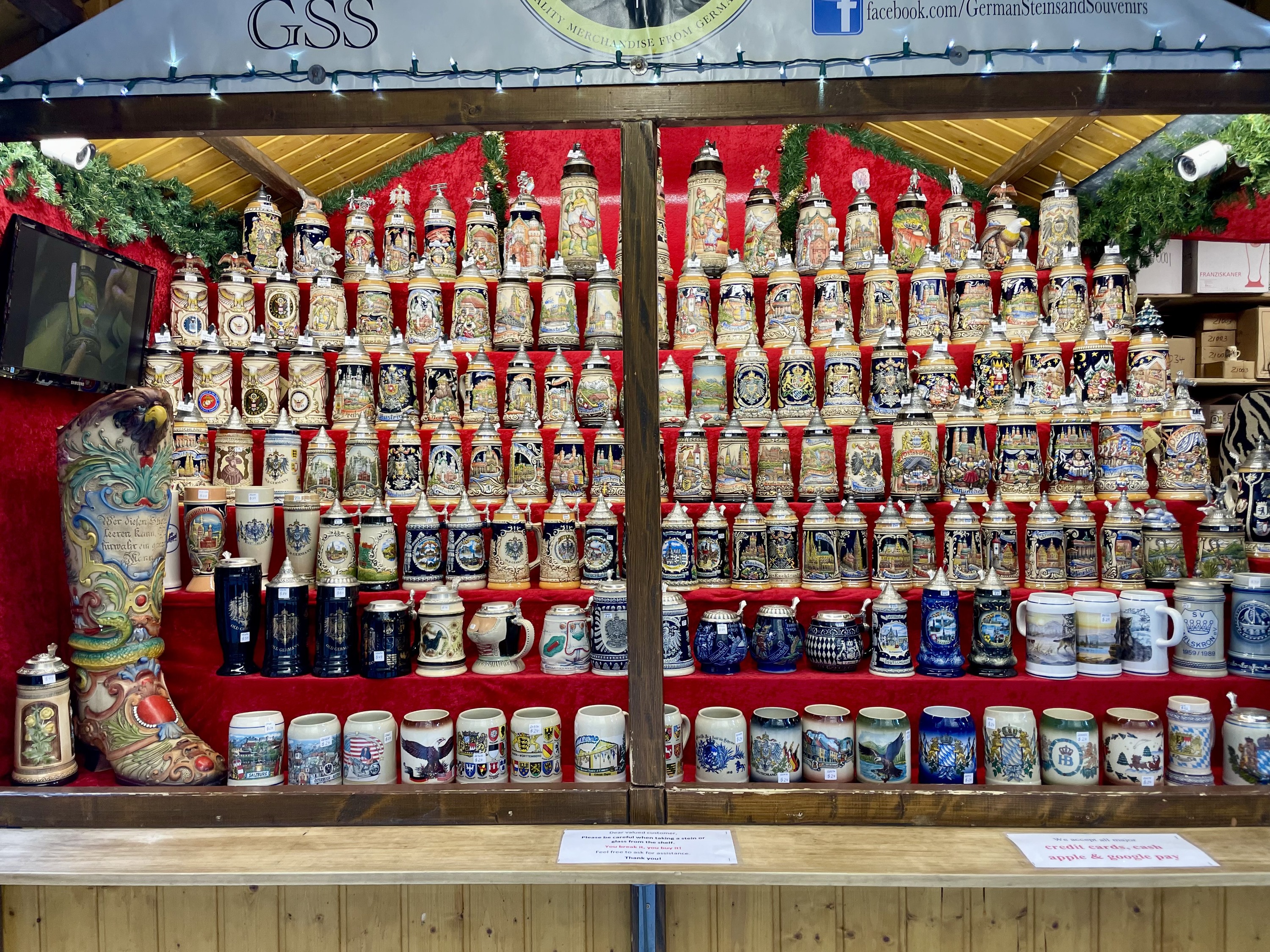 While you can now get a ceramic beer mug at Christkindlmarket, it still pales in comparison to a full-sized stein. Fortunately, you can buy one of those, too, at German Steins & Souvenirs. Available in all shapes and sizes, the authentic steins are a must for any beer drinker and they make great gifts, too, in case you're stumped for ideas.
Munch on a stuffed pretzel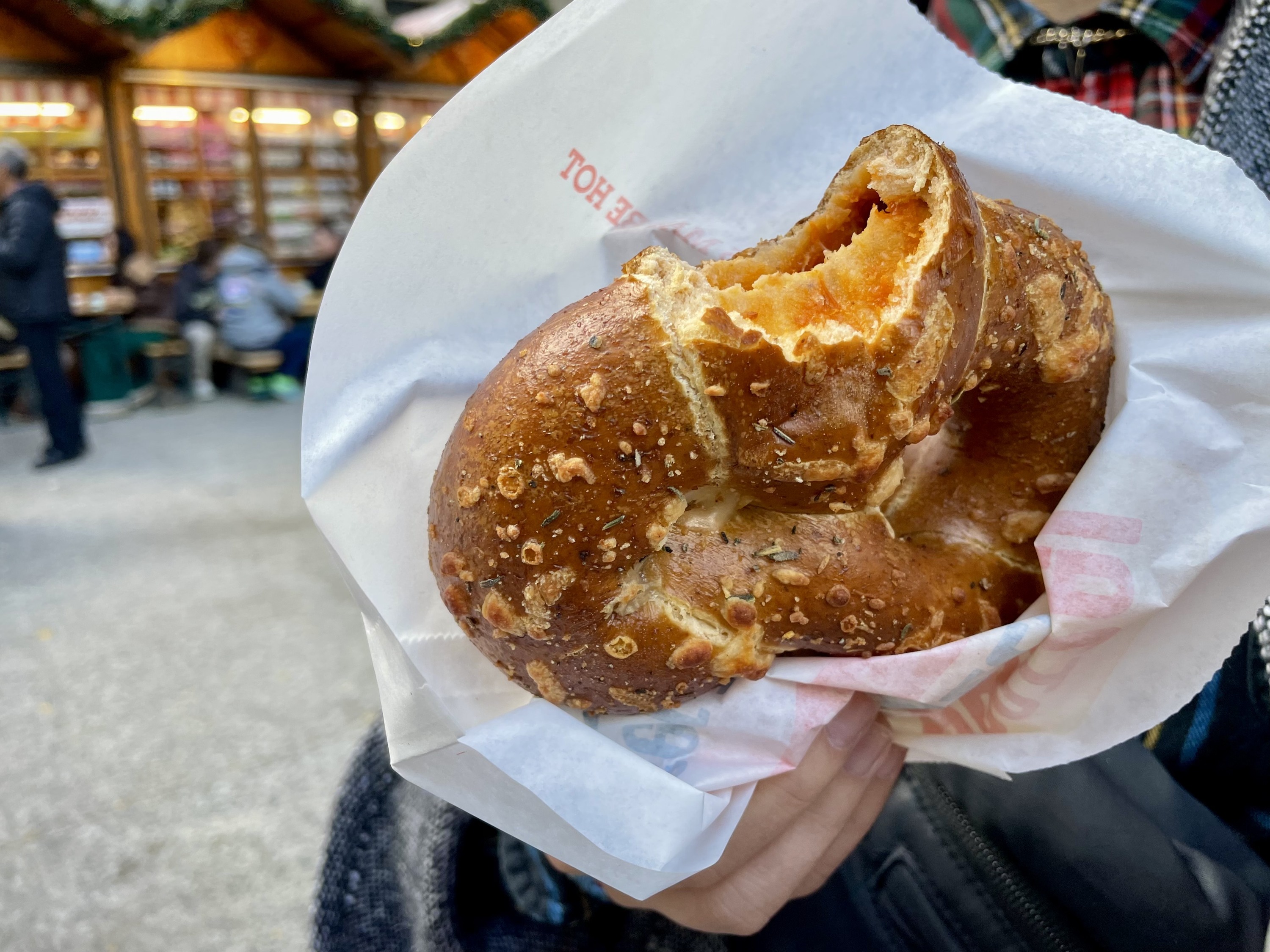 Beer and pretzels go hand in hand, so don't miss out on the market's carb-y delights. There's no going wrong with a traditional giant pretzel, but we prefer the gourmet stuffed ones. Flavors include pizza, cheesecake, spinach and feta, cheese and jalapeno.
Satisfy the sweet tooth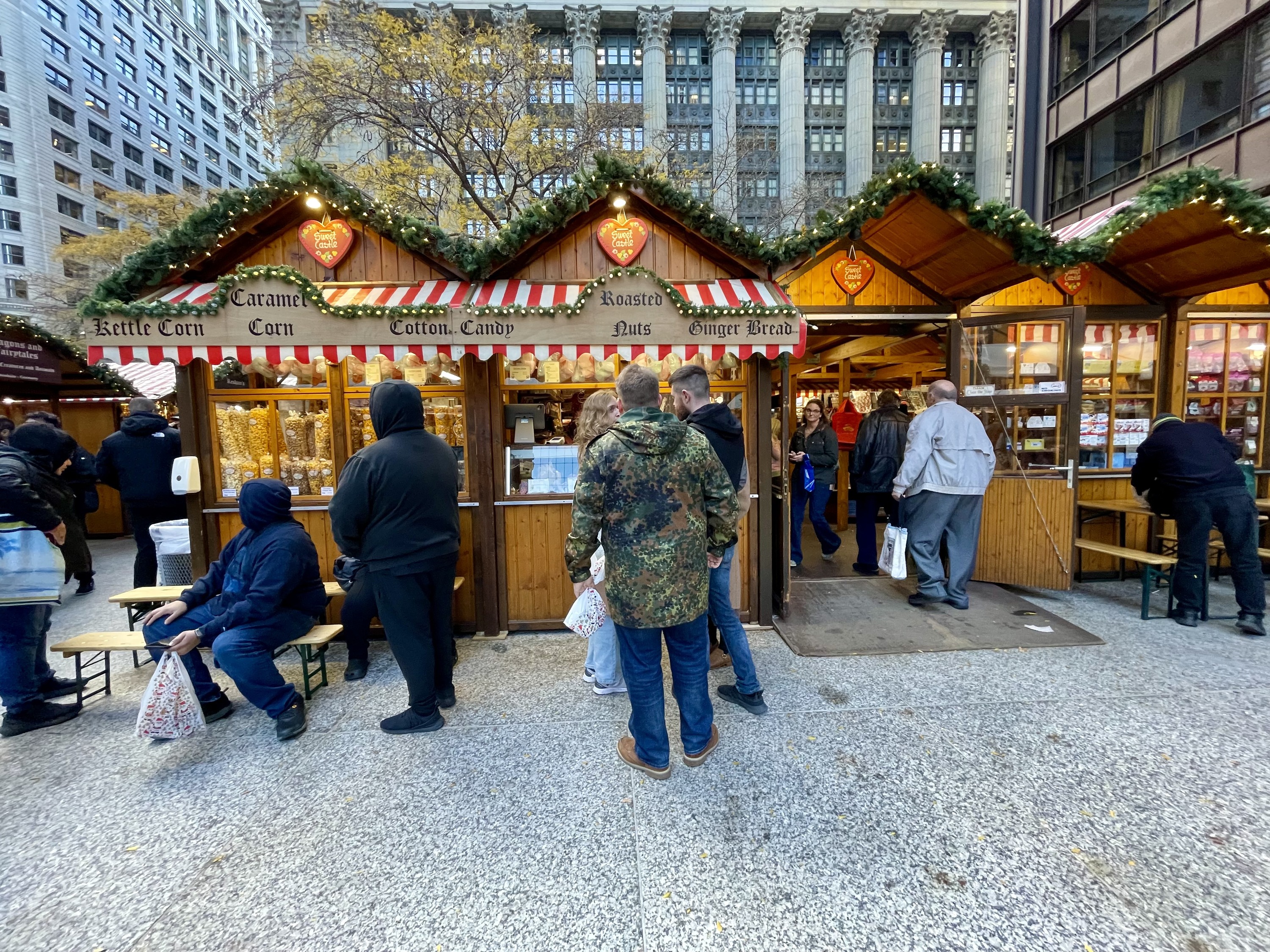 There's no shortage of ways to indulge your sweet cravings at Christkindlmarket. You can grab roasted nuts and chocolate-covered fruits or take a stroll through the Sweet Castle for gingerbread, German cookies, stollen, caramel popcorn, cotton candy and an assortment of imported goodies. Be the MVP of your holiday gathering by picking up some treats to bring home.
Sip on hot chocolate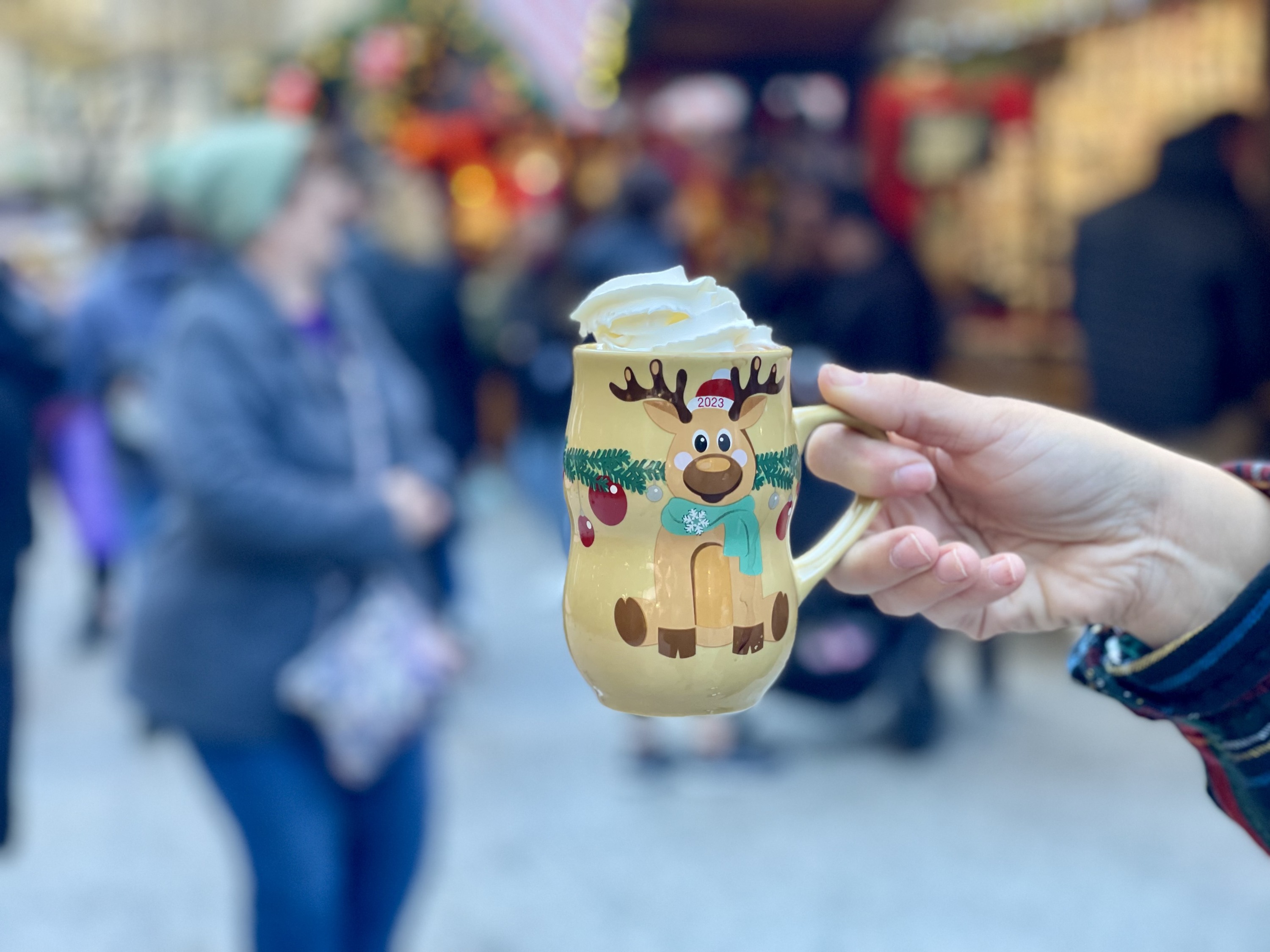 If you're looking to stay warm but don't want something boozy, several vendors serve hot chocolate. You can get it in the market's standard mug or a special reindeer-themed mug, with the option to add whipped cream on top. Chiya Chai offers hot cider as well. Trust us, these warm sips will be a necessity on frigid Chicago nights.