Being verbally dissed by the staff of the Wieners Circle is a rite of passage in Chicago. It's something you have to experience in person—preferably late at night and hopefully after a few drinks. When the Lincoln Park hot dog stand was ordered to close to dine-in guests back in March as part of the city's "stay-at-home" order, the women behind the counter lost not only their customer base but also their audience.
Since May, staff and owners have worked together to reconnect with their loyal followers and figure out Wieners Circle's place in a socially distant world. After rolling out takeout service with an optional side of "curbside abuse" last month, the restaurant announced this week that it's now accepting orders via FaceTime. When you dial 773-BITCHES, you'll be connected with a member of the staff to take your order and dish out some hilarious insults in the process.
"We're just trying to be as scrappy and creative as possible to sustain this business," says David Kaplan, the restaurant's asset manager. "We want to make people smile, and we have the unique platform for doing so. The FaceTime experience is meant to replicate that late-night Wieners Circle experience as much as humanly possible."
Accompanying the campaign is a 74-second video (watch it below) that's already garnered more than 200,000 views—and for good reason. The commercial spotlights the staff's unparalleled ability to expertly roast its clientele, even from a distance. Beyond making you laugh, the Wieners Circle will donate a portion of sales to the Chicago Community COVID-19 Response Fund as well as the Chicago Black-Owned Restaurant Relief Fund established by Black People Eats.
General manager and longtime staffer Evelyn Morris said she's received calls from as far as Florida, North Carolina and California—all from folks who figured the phone number was a prank and didn't intend to place an order. Though she and her employees are overwhelmed by the sheer volume of calls (on top of walk-up, takeout and delivery orders), she says they're making the most of the situation until they can return to normal service.
"We love putting smiles on people's faces," Morris says. "Even with the craziness of how we really run the place, talking crap and swearing—it's a fun thing. It's not trying to put you down and kick you out and make you angry—it's putting a smile on your face. It's worked for all of these years, and now it's working now with social media."
Over the weekend, amid protests against the killing of George Floyd at the hands of Minneapolis police, the Wieners Circle's iconic marquee proudly displayed the words "Black Lives Matter." Kaplan says that the restaurant and its dedicated staff have always stood up for social justice.
"You have the political commentary, you have the social commentary, you have a predominately Black staff operating in a predominantly white neighborhood," Kaplan says. "And so for years, you've had this melting pot dynamic within our 500-square-foot hot dog stand."
Call 773-BITCHES to place your order via FaceTime, or head to Tock, Grubhub or UberEats to pad your pickup order with a middle finger or a "mama" joke, free of charge. Whatever you do, tip generously—the stars behind the Wieners Circle are downright poetic with their unscripted and uncensored insults.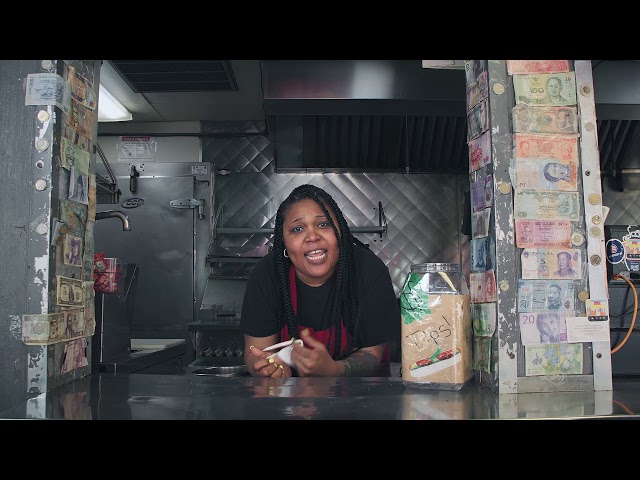 Most popular on Time Out
- These local resources connect Chicagoans to black-owned businesses
- Drive-in movies are coming to a stadium just outside of Chicago
- How to support Black Lives Matter and other groups protesting in Chicago
- Everything you need to know about Phase 3 of Chicago's reopening plan
- These Chicago restaurants have reopened for outdoor dining