Chicago's most inclusive dance parties
Leave discrimination at the door; there's a place for everyone at Chicago's most welcoming parties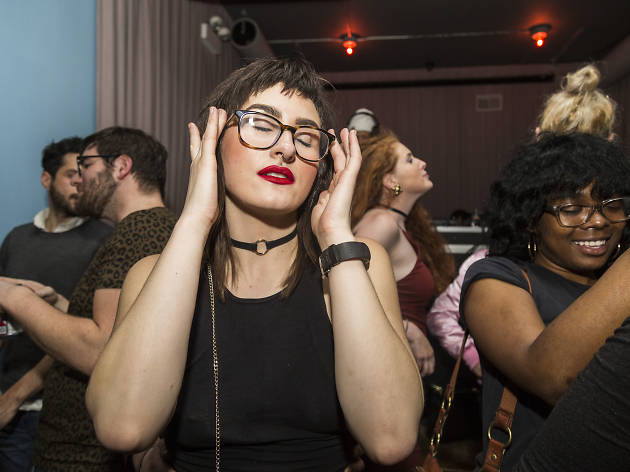 Parties are a crucial part of the fabric of life in Chicago (and in any city, really). They're the places where we gather to celebrate, tune out the world and find solace in music, movement and excellent company. While dance clubs and bars still rule the city's nightlife, there are a growing number of parties that offer a super-welcoming environment for underrepresented communities. And at a time when our nation's founding ethos of acceptance and inclusivity is being threatened, these gatherings are a more crucial refuge and support network than ever before. The following parties were founded in Chicago, by some of Chicago's best-known movers and shakers, for all Chicagoans—regardless of their sexuality, color or gender—and they serve as proof that the dance floor can still be a revolutionary space.
Where to hit the dance floor
Even more places to dance
Nightlife, Alternative nightlife
This revived late-night dance party at the tucked-away venue welcomes outcasts of all stripes with a rotating lineup of soul, disco and punk-rock DJs.
Nightlife, Alternative nightlife
Set a new high score at this arcade bar's monthly queer night. Guests can take advantage of free pinball (make sure you take a turn on the classic Star Wars and PIN·BOT tables), enjoy bar specials or bust a move in the back room with resident DJ Essential Logic.
Nightlife, Cabaret and burlesque
Arts programmer Jane Beachy's weekly underground artist showcase begins with readings and performances, then transitions to a sweaty, inclusive dance party.