17 new dishes to eat at Soldier Field, ranked from worst to best
From sausages to pimento cheese, we tried all the new concessions options at Soldier Field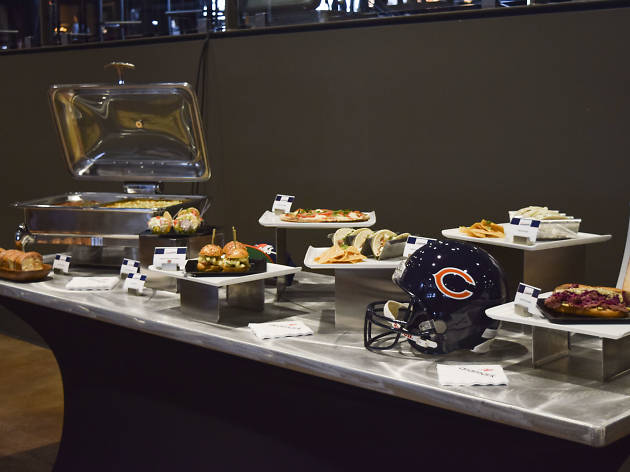 Whether you're an avid Chicago Bears fan with season tickets or attending one game because your friends dragged you, you're going to need to eat at Soldier Field. Here are the 17 new dishes debuting this fall, from hot dogs and pizza to pimento cheese, all ranked from worst to best.
RECOMMENDED: Chicago Bears: A guide for the football fan
17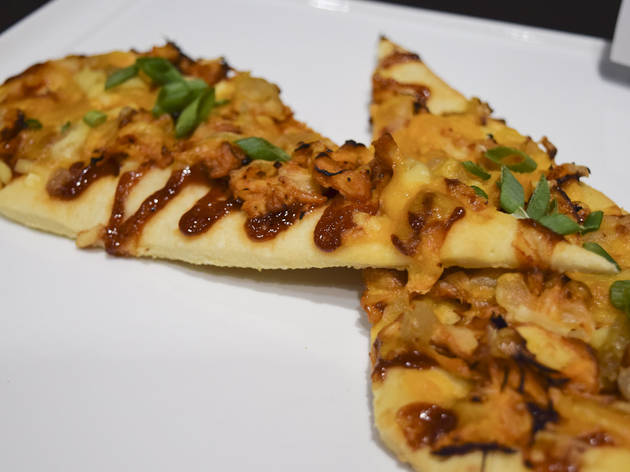 Barbecue Chicken Flatbread
With other passable pizzas and flatbreads available, don't bother with this flatbread, which has a hard crust and charred chicken. Find it at: United Club.
16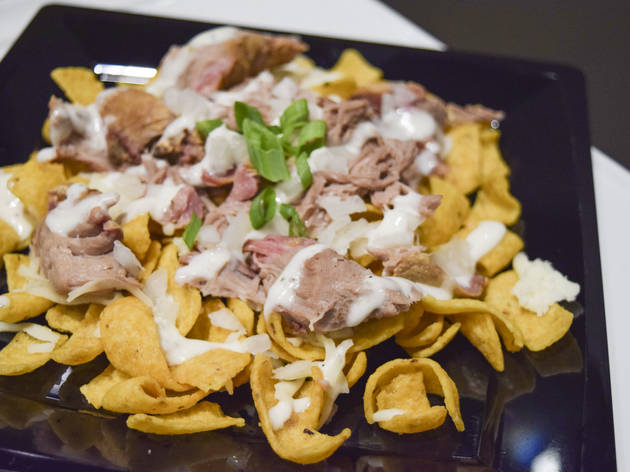 Fritos Pulled Pork Nachos
If you're going to bring a lot of things together, they should play well together. Sorry, Fritos, we'd rather see you on another team. Find it at: General concessions.
15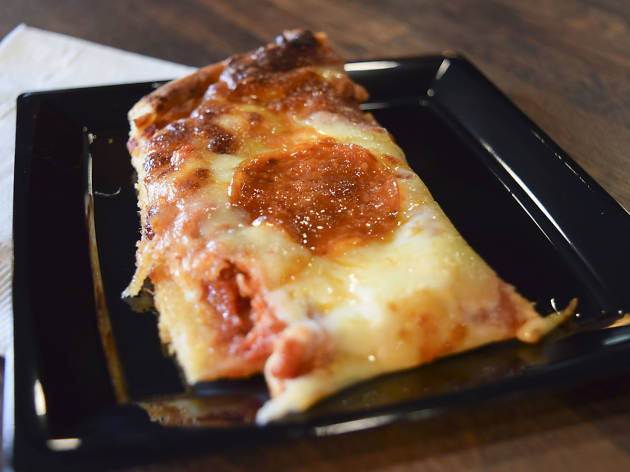 Beggars Pizza
It's stadium pizza, but in a city like Chicago, we need a little more personality in the crust and sauce. At least the cheese is gooey? Find it at: General concessions.
14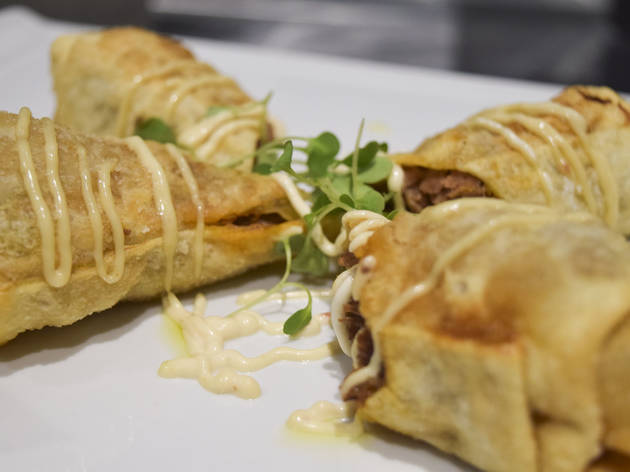 Brisket Egg Roll
This egg roll can't decide what position to play—the flavors of the brisket don't meld with the other garnishes, and we're looking for a first string player instead of a third. Find it at: United Club.
13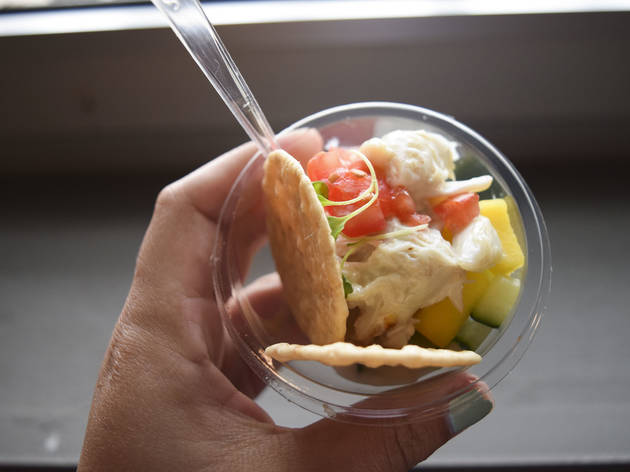 Crab Salad
The crab is too fishy and begs for more crisp veggies. It's an (in)complete pass for us. Find it at: The Midway.
12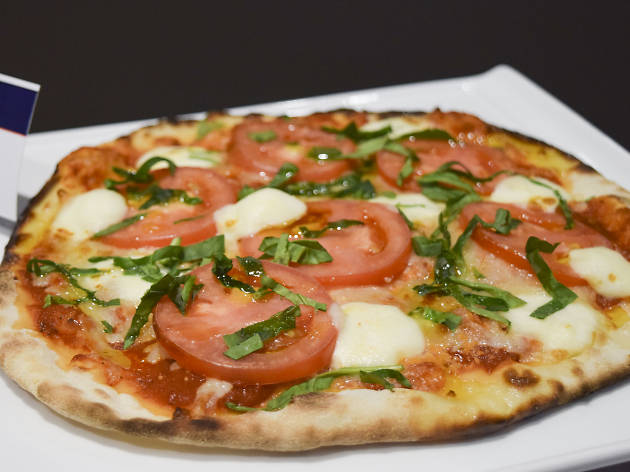 Assorted Flatbread Pizza
The crust is nothing special, and while it's better than Beggars, we'd rather eat something else. Find it at: The Midway.
11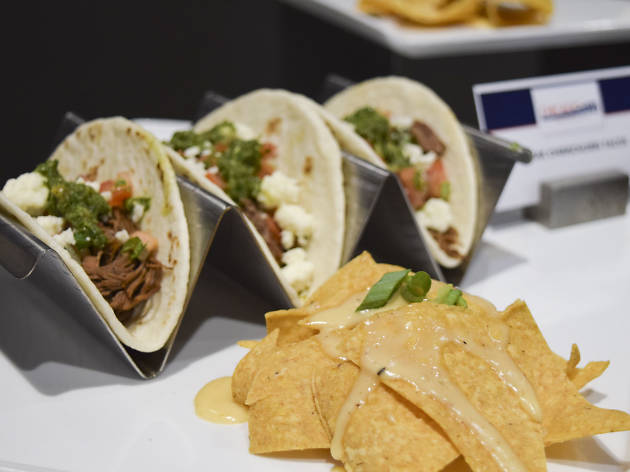 Steak Chimichurri Tacos
These tacos have too much onion for the amount of steak. There are better options, like the chicken tacos—keep reading. Find it at: The Midway.
10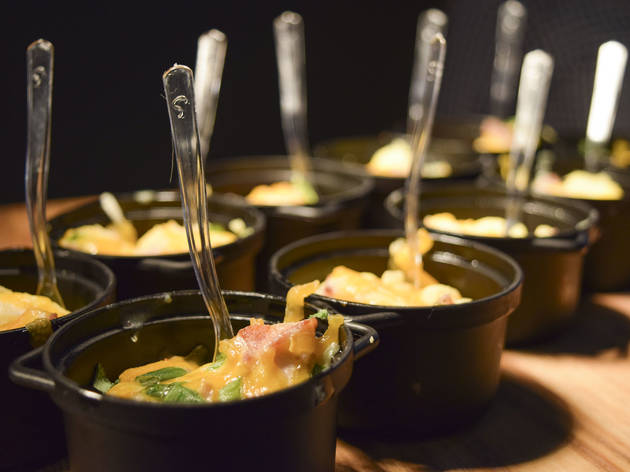 Breakfast Bowl
This sounds like an odd thing for a stadium, but it's surprisingly good. Cheddar cheese and green onions make this an overall win—if you can figure out when the right time to eat it is. Get it at: United Club.
9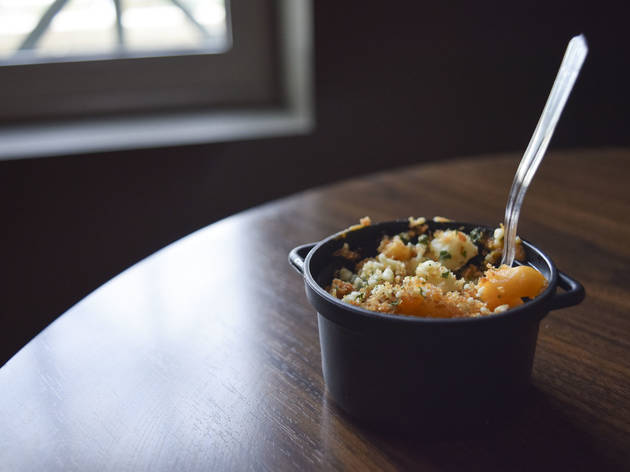 Buffalo Mac and Cheese
It's a hearty, spicy and cheesy dish, just what you'd expect. Get it at: PNC Suites.
8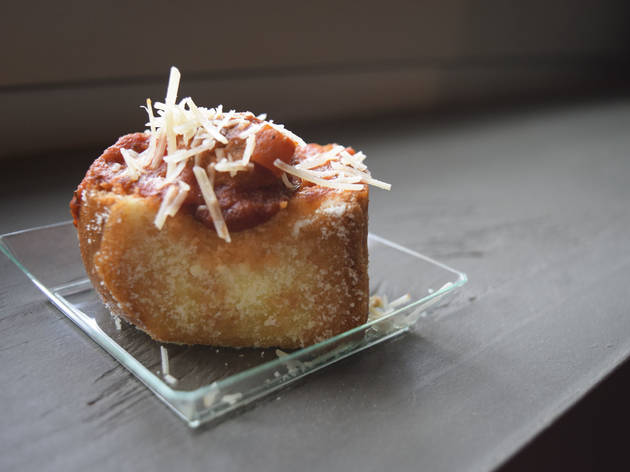 Meatball Grinder
The meatball grinder is a winner with buttery bread, a tender meatball and a healthy dose of Parmesan. Get it at: PNC Suites.
7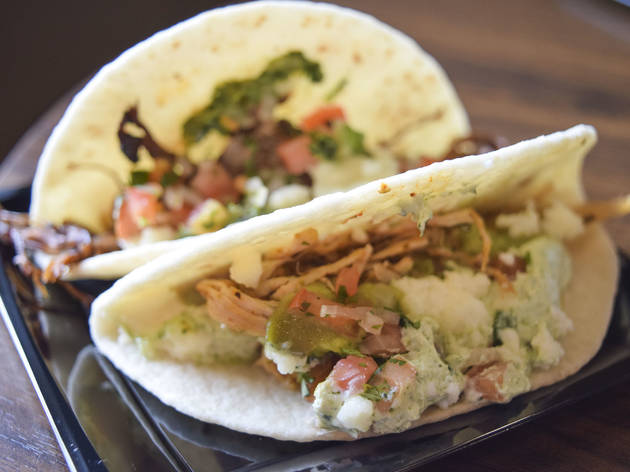 Chicken Tacos
The tacos are a little heavy on cilantro, but this is a hefty and refreshing taco overall. If you're looking to satisfy a taco craving during the game, this is the one to get. Get it at: The Midway.
6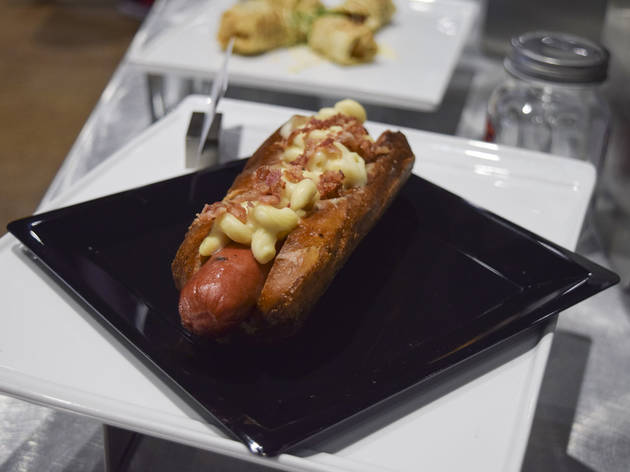 Bacon Mac and Cheese Dog
We'd like this more if the mac and cheese didn't slip off while we were eating it. But overall, it's a solid second round draft pick. Get it at: General concessions.
5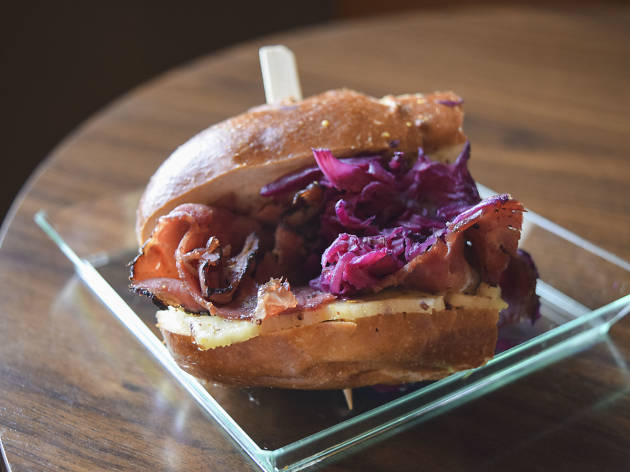 Shaved Hot Pastrami
This guy's heavy on the mustard, so if that's not your jam, steer clear. But if you're into it, it's a filling alternative to any of the hot dogs offered. Get it at: The Midway.
4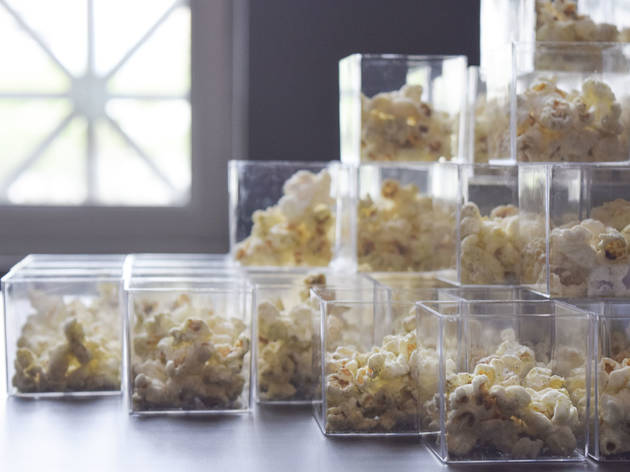 Feta Popcorn
A Jimmy Bannos Jr. original, it's a delicious, tangy and refreshing snack—and will disappear before your very eyes, right into your stomach. Get it at: The Midway and Suites.
3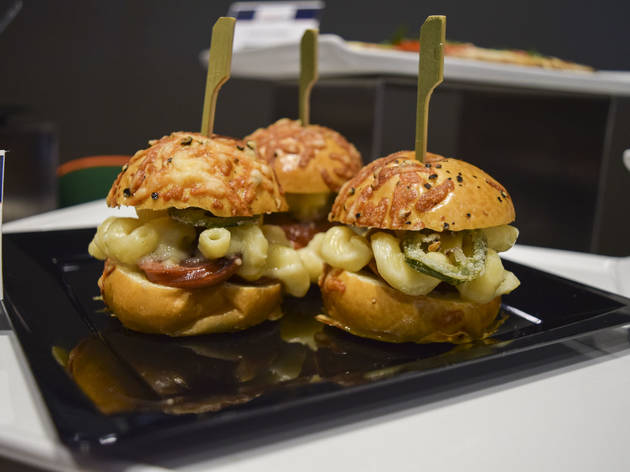 Smoked Sausage Sliders
The better alternative to the bacon mac and cheese dog, this is peppery but cheesy and the bread is light and delicious. Get it at: The Midway.
2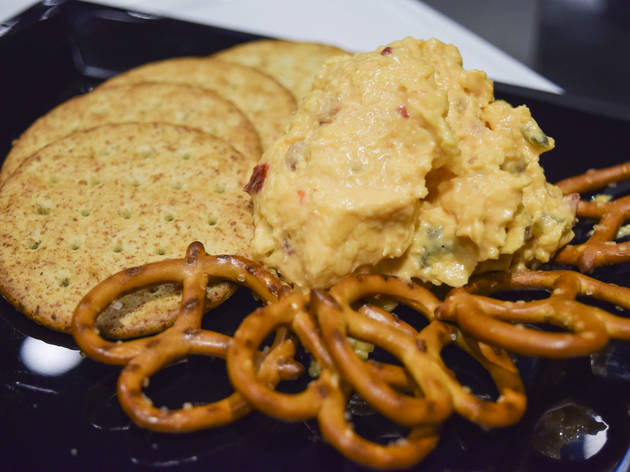 Pimento Cheese
Jimmy Bannos Jr. hits this one out of the park. Or, er—scores a touchdown—with his pimento cheese. It's hearty, smoky and everything you want in a dip at a football game. Get it at: The Midway and Suites.
1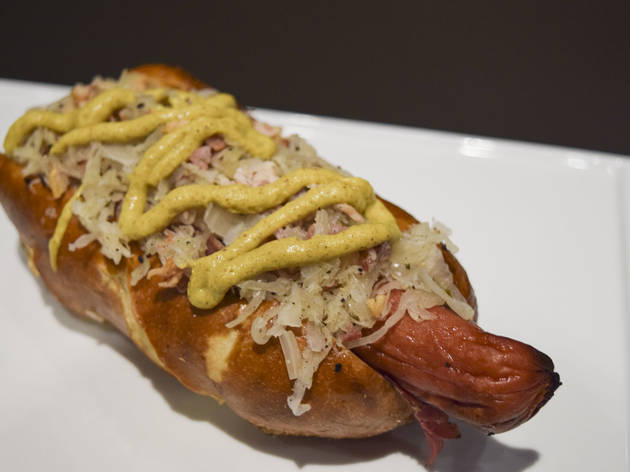 Midway Monster
This one has gotten some hype and we were skeptical until we tried it. The bacon caraway kraut provides nice tang, and the pretzel bun cuts the piquancy, in the best way. Get it at: General concessions.