6 new steak tartare dishes to try right now
Steak tartare is trending right now, with new versions that include oysters and bone marrow. Here are 6 to try.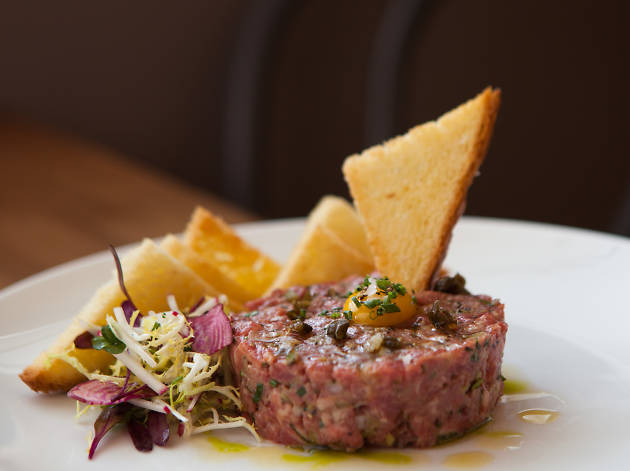 For a city with roots in meatpacking, it's no surprise that steak tartare—the unapologetically carnivorous dish of seasoned raw beef bound with egg—has caught on in a big way. Versions of this classic French dish abound at French restaurants and steakhouses (Maude's Liquor Bar's classically Parisian take, with luscious beef tenderloin laced with capers, raw onion and parsley, topped with a custardy poached egg yolk and plated with charred toast and mustardy aioli, makes converts out of most). If you're a devotee on the hunt for new ways to love raw meat, here are six brand-new tartares to try at Chicago restaurants.