Chicago farmers market guide
Our Chicago farmers market guide covers where to get fruit, flowers, sweets and veggies all across the city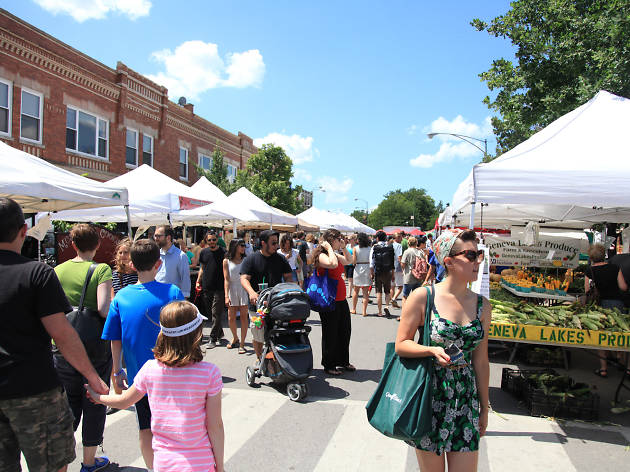 Whether you're an aspiring locavore or just want some delicious chocolate truffles, you can't pass up Chicago farmers markets, which span from Uptown to Lincoln Park and beyond. Many Chicago restaurants source their ingredients from the markets, so you'll recognize some vendors and spot chefs out and about. Here's our guide to where you can buy local produce this summer, broken down by day of the week.
RECOMMENDED: Things to do in the summer in Chicago
Sunday farmers markets
Bronzeville Community Market runs from 10am-1pm on Sundays. Exact dates are TBD.
Read more
Wednesday farmers markets
Thursday farmers markets
The Austin Town Hall Farmers Market is held 2–7pm every Thursday from July 13–September 14. LINK cards accepted.
Read more
The Daley Plaza Farmers' Market runs 7am–3pm every Thursday from May 11–October 26.
Read more