The best shops in Roscoe Village
From antiques to boutiques, there's a shop for nearly everyone in this cozy North Side neighborhood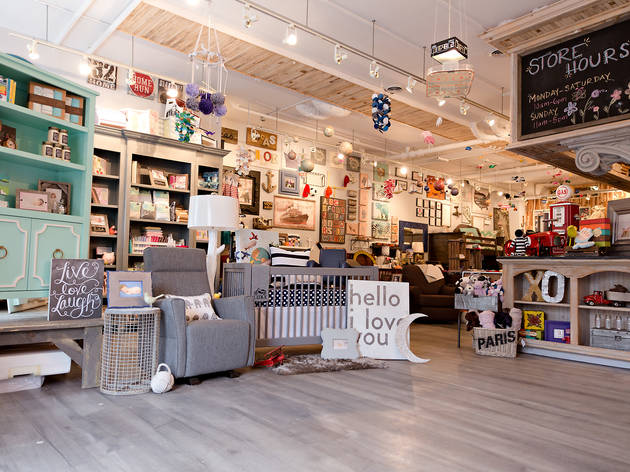 Roscoe Village may have a largely residential feel, but it's also a shopping destination. The stretches of Roscoe Street and Belmont Avenue that run from Ashland to Western Avenues are lined with small independent shops. You'll find longstanding antique stores alongside newer vintage shops on Belmont; the Roscoe strip caters to the neighborhood's stroller-centric population with a raft of women's boutiques and kids' clothing and toy stores.
RECOMMENDED: Our complete guide to Roscoe Village
The best shops in Roscoe Village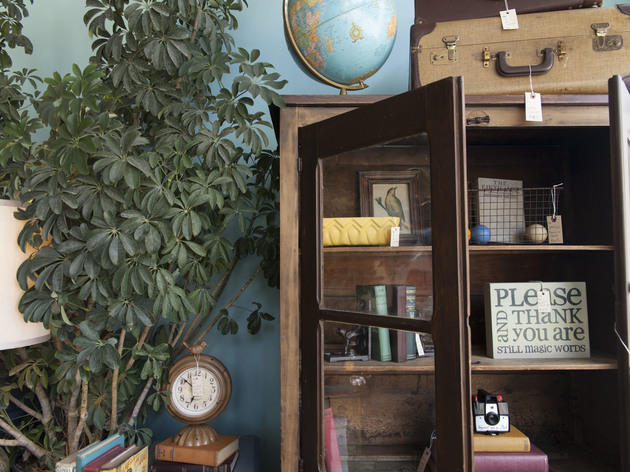 Based on the owners' favorite Amsterdam emporium, Praha is ever so mindfully filled to the brim with an eclectic variety of extremely affordable, one-of-a-kind vintage pieces. You'll find furniture starting at less than $100 and decor like shabby chic window frames, vintage suitcases and antique signs. It's one of the few vintage stores where you'll always find something to buy, no matter when you decide to pop in.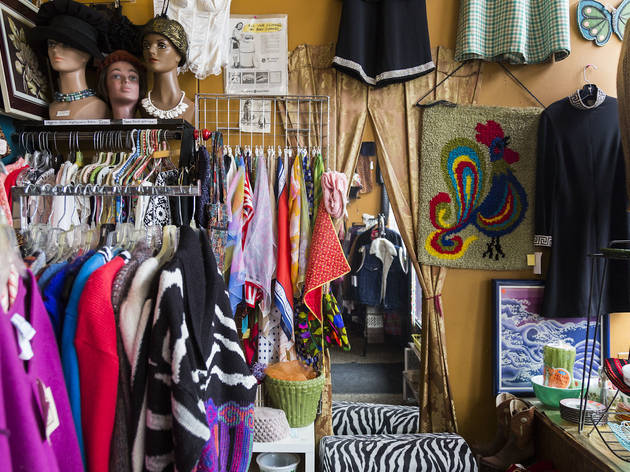 A Roscoe Village staple since 1992, this charming shop carries men's and women's fashions and accessories ranging from the 1950s to the 1980s.
A cute neighborhood shop with a curated selection of baby, infant and toddler clothing with brands like Joah Love and Tea Collection. Of course, it wouldn't be a shop for kids without at least a small selection of toys, games and other entertaining accessories.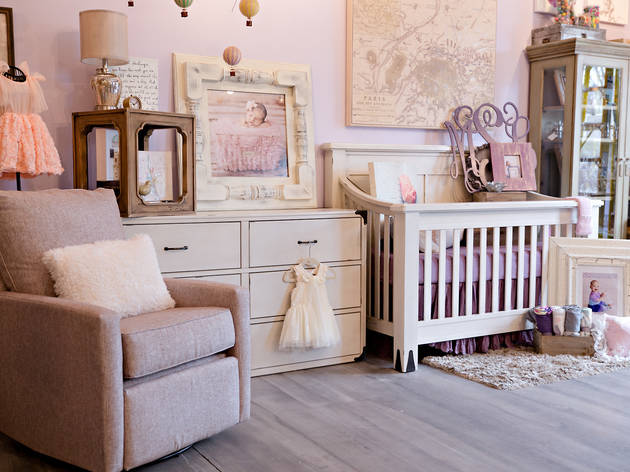 This Roscoe Village baby shop has a focus on the artistic. Owner Rachel Glasson and her team are experts in nursery design, and the showroom displays just a fraction of the creativity they have. Great artwork, unique furniture and fun baby gifts are just some of what you'll find at this cute baby shop.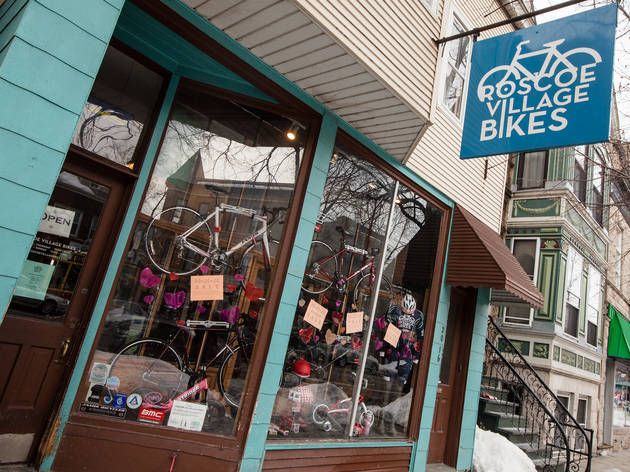 Choosing a bike can be a tough decision, but owners Alex and Lesley Tweedie will help you along the way in their cozy Roscoe Village shop. Choose from brands such as Jamis, Redline, Strider and more. Add racks, baskets and other accessories. Or, if you need a tune-up or full overhaul, the staff is happy to get straight to work.
The Roscoe Village outpost of this local juice joint stocks a plethora of eclectic wine labels, unique spirits and plenty of unique craft beers. No clue what you're doing? You don't have to worry about that here; the passionate staff will give you a quick 101 without any dissaproving attitude. Plus, they recently started selling snacks (like cured meats and seasonal cheeses), which we're not complaining about, either.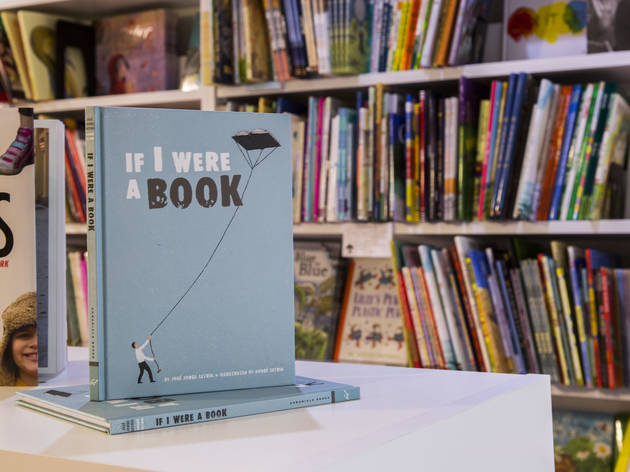 Step into the store, and it's easy to sense the passion in the air—as apparent through little details like handwritten "staff favorite" notes, and a large variety of community gatherings and events. The shop offers books of all genres—fiction, nonfiction, cookbooks, parenting, biographies, memoirs and more—but its children's section is what you'll want to write home about, with 30% of its inventory dedicated to children's books. Stop by for Sunday Stories & Puppet Making, book signings, and several book clubs, like "Book Lover's Throwdown" and "Middle Grade Bookclub," for young readers ages 8–12. There's truly something for everyone here.
Building Blocks is a Chicago staple, and it has been for more than 19 years. The charming toy shop with two Chicago locations is known for its meticulously curated variety of educational and developmental children's toys for boys and girls ages 0-3, plus puzzles, books, games, crafts and more. The shop comes alive at Christmas with festive window displays, elf appearances, and holiday events.
Shopping, Musical instruments
With 25+ years in the music biz, Chicago Music Exchange has earned a reputation for its savvy staff of musicians and wide selection of inventory–whether you're seeking a 1920s banjo, a bargain on a used Gibson, a new drum kit, or just some accessories, this shop is great. Don't want to deal with the train ride? Order from the website instead. Easy peasy.
This shop presents a good mix of antique furniture, artwork (mostly paintings), vintage lamps, jewelry, global furnishings and tons of one-of-a-kind trinkets. Everything is displayed nicely, so you don't have to do too much digging to find the antique treasures the owners have curated from around the world—think crystal elephant sculptures ($425), an early 20th-century Chinese vanity mirror ($350) or a 1920s card catalog cabinet ($599).
This neighborhood boutique carries women's clothing, accessories, jewelry, handbags and more.
When you walk into Father Time, you'll immediately notice the sound of about 100 ticking clocks coupled with oldies playing on the sound system. Just as the name suggests, this shop is all about restoring vintage and antique clocks and watches—it just so happens to be the Midwest's largest restorer and retailer, to be exact. You might pay more here than you would on eBay, but the quality and experience is unparalleled. All timepieces come with a one-year parts and labor warranty.
Situated on what used to be an antique-lover's row, Good Old Days is one of the few spots that still remain after 40-plus years in the biz. That's probably because the family-owned and operated shop is simply one of the best—we dare you to walk in without finding some sort of buried treasure. (Literally buried it will likely be.) Head downstairs to sift through the basement for the best finds and lowest prices, but don't leave without heading upstairs, either. This store specializes in everything from antique stained glass to furniture at every price point, old-school radios, barware, neon signs, old advertisements and black and white photos.