Where to shop in Boystown
Boystown is a fabulous area for shopping, whether you're looking for cheap thrift stores or fashionable boutiques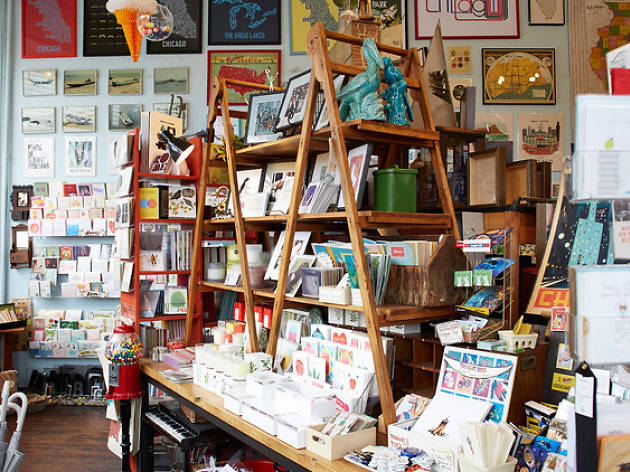 Boystown is a North Side hub for shopping. Not only does the neighborhood boast one of the nation's best LGBTQ communities, but its shopping game is also on point. The area has several vintage clothing shops that are worth a trip from any corner of the city, a handful of high-end boutiques brimming with great finds and several sex shops that will turn your bedroom life from vanilla to smoking hot.
RECOMMENDED: Our complete guide to Boystown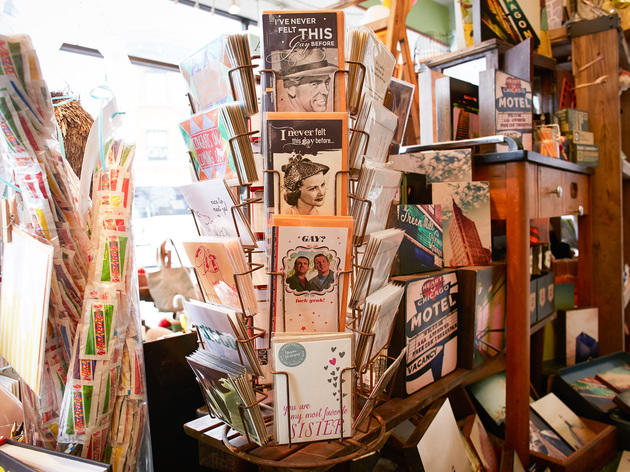 Shopping, Gifts and stationery
The sister store to Foursided Custom Framing, this gift shop sells greeting cards, smart gifts for your hard-to-buy-for friends and cool framed prints. There is also a section with calendars, planners, frames and much more.
This men's apparel boutique stocks high-end brands such as Hudson, Ben Sherman, Emporio Armani, Happy Socks, Nasty Pig and many more. The cozy space, which is designed to feel like an apartment, offers personalized service and friendly vibes. Don't forget to check out the underwear lounge, which offers undies, swimwear and active wear.
This cheerful shop is brimming with local art, gorgeous greeting cards, jewelry and skin care goodies. Wander in for a personal pick-me-up or when shopping for those friends and family members who appreciate extra special gifts. One thing is certain: We bet you won't walk out empty-handed.
"Choc choc" means well-moisturized in Korean, and this skin care boutique is here to help you discover your best self through specialized skin products, makeup, and hair and body elixirs. Stocked with hard-to-find, unique brands, Choc Choc is a destination for beauty gurus and beginners alike.
Health and beauty, Massage and body treatments
Unlike its name suggests, this Boystown spa welcomes dudes and ladies for cuts, color and special treatments. Saddle up for a quick trim or buzz cut or enjoy something a bit more indulgent, like a scalp balance treatment or dual exfoliation peel facial. Psst! They also offer a variety of hair-removal services for both genders (think manscaping and Brazilians).
Like its name suggests, this Boystown boutique is a one-stop shop for underwear, swimwear and athletic wear. Stocking specialty brands like Diesel, Andrew Christian and Aussiebum, it's the best place to find everything you'll need to update your underwear drawer.
Shopping, Gifts and stationery
Like a smuttier, more sarcastic Hallmark, this Boystown stalwart supplies greeting cards that range from funny to racy to occasionally sincere, as well as classy stationery and jokey T-shirts.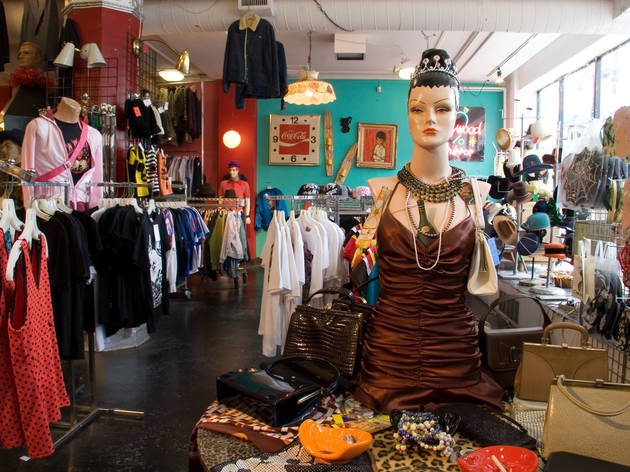 After you get over the initial insanity of Hollywood Mirror, you'll realize that the massive store has tons of great goodies. The eclectic collection of vintage clothing, toys and accessories includes everything from fleece-lined jean jackets to sweatshirts to cowboy boots. Party like it's 1979 with retro toys like a Wonder Woman dinner set and Moon Explorer dolls. (Also great for putting together a Halloween costume.)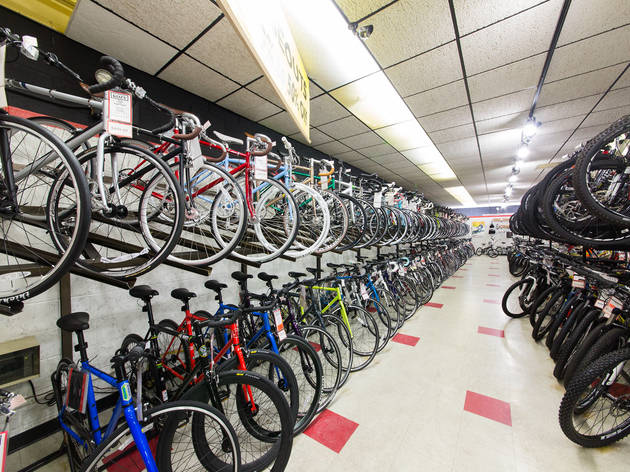 This third-generation, family-owned business opened its first shop on the South Side in 1944. Since then, it's expanded to five locations, offering a wide variety of bikes for casual to serious cyclists: road, hybrid, comfort, mountain, triathlon, electric, folding, commuter, cyclocross, cruisers, womens, bmx and kids. Brands include Cannondale, Colnago, Dahon, DK, Electra-Townie, Giant, GT, Schwinn and more. Kozy also sells helmets, accessories, shoes, parts, tires, wheels and car racks.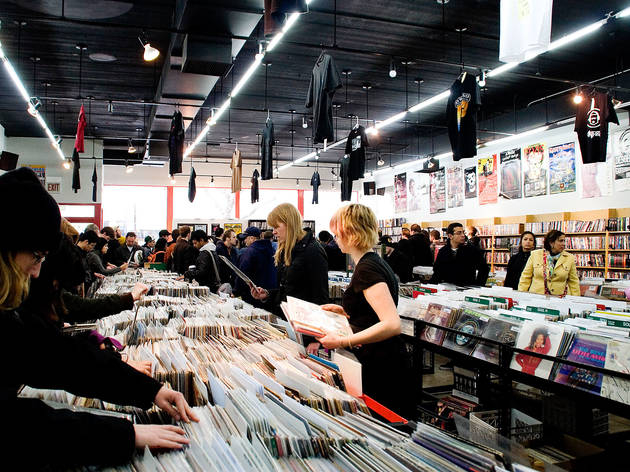 Shopping, Music and entertainment
There's nothing like hearing an album on vinyl, and enough Chicagoans agree to support three different Reckless locations across the city. The Lakeview location offers up every genre from doom metal to synth pop.
Shopping, Lingerie and swimwear
Whether you're looking to spice up your sex life with lingerie, toys, books, accessories or videos, Tulip has you (un)covered. Regardless of your sexuality or experience, the staff members at the store are helpful and informative—making the shopping process that much more enjoyable.
Hand-written, personal recommendations from employees line the shelves at the Unabridged Bookstore, offering helpful, heartfelt tips for customers. The Lakeview shop is known for its extensive children's section but also stocks a diverse selection of literary fiction and nonfiction for more advanced readers.