The 9 most epic Metra excursions from Chicago
A gigantic arcade, an old-school tiki bar and a prison dating back to the 1800s are just a Metra ride away from Chicago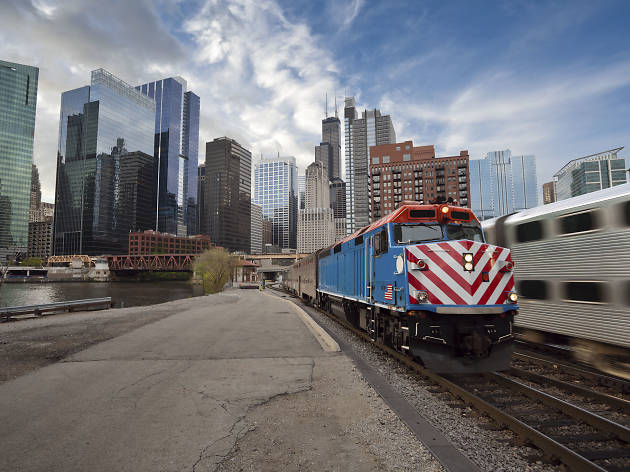 The Metra isn't just for commuters making their way into the Loop: It's also a convenient way for Chicagoans to experience cool spots outside of the city. If you're looking for a little variety in your weekend plans—not to mention an excuse to ride the rails—we've gathered some of our favorite suburban Chicago destinations to the north (via Union Pacific North), south (via Rock Island District) and west (via BNSF Railway) of the city. Love setting high scores at arcade bars in Chicago? You'll dig the selection at the largest arcade in the Midwest. Can't get enough of the best Chicago parks? Try taking a stroll through two expansive swaths of nature to the north and west of the city. Head to the nearest Metra station and prepare to explore suburban Chicago, beginning with some of our favorite spots.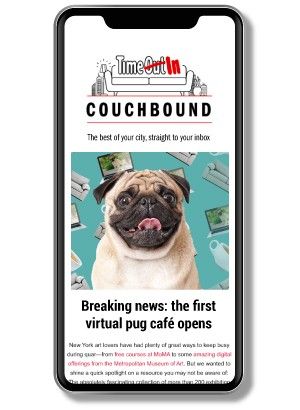 An email you'll actually love
Sign up to our Couchbound newsletter and bring the city to your sofa
Subscribe now
The best Metra excursions from Chicago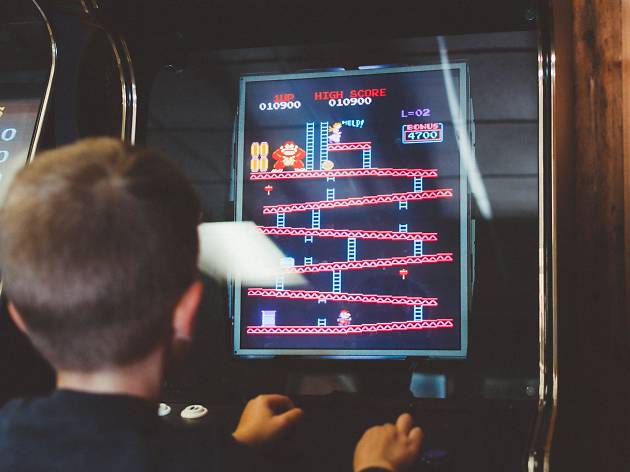 Photograph: Unsplash
Visit the Midwest's largest arcade
BNSF Railway, Congress Park station
Stocked with more than 700 games that range from '80s hits like Spy Hunter to more contemporary titles like Ultra Street Fighter IV, the sprawling Galloping Ghost Arcade allows visitors to play all day for just $20.
BNSF Railway, Lisle station
You'll have to trek a couple of miles from the Metra station (or call a car), but once you arrive at the 1,700-acre Morton Arboretum, you can track down six towering troll sculptures that are crafted from reclaimed wood and hidden amid the hiking trails and foliage (hurry up, they only display through June 2020).
BNSF Railway, Aurora station
Originally a railcar-repair station, this 40-sided building now houses the Two Brothers Roundhouse, which proffers locally brewed beer that you can drink on a beautiful courtyard patio in the center of the structure.
Rock Island District, 103rd Street Station
Coated in a secret blend of spices and blackened on a charcoal grill, the namesake star of the menu at Uncle Joe's Jerk Chicken tastes like it was flown in from the tropical island. The curried goat and smoky oxtail are no slouches, either.
Photograph: RMK Photo
Make a rail-side pit stop
Rock Island District, Blue Island station
Hop off the Rock Island Public House's namesake train line to enjoy one of the 16 (mostly local) beers on tap and pump some quarters into a rotating selection of pinball machines. Before reboarding the Metra, don't forget a shot of Malört!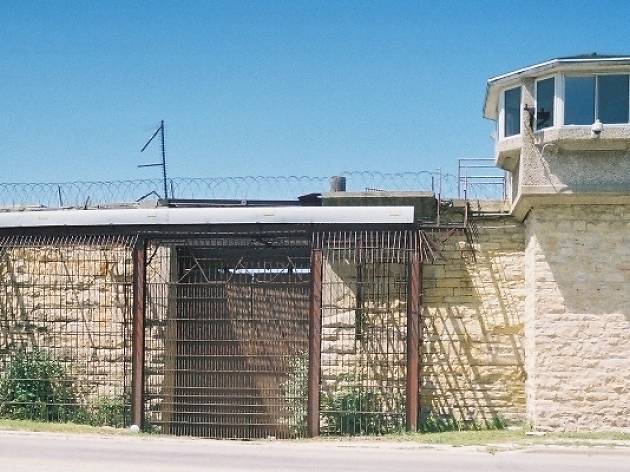 Photograph: CC/Wikimedia Commons/Jacobsteinafm
Pretend that you're Elwood Blues
Rock Island District, Joliet station
Use the Metra as your Bluesmobile and head to the Old Joliet Prison, a defunct penitentiary that appears at the beginning of The Blues Brothers. Join a 90-minute walking tour ($20) to learn more about the historic building that once housed Confederate prisoners and serial killer John Wayne Gacy.
Things to do, Literary events
Union Pacific North, Braeside Station
Take a scenic walk to the Chicago Botanic Garden, where you'll find a bonsai collection on display in the Regenstein Center's courtyards. The diminutive trees usually come out in April. If you're lucky, you might spot a 100-year-old Japanese white pine.
Union Pacific North, Wilmette Station
Some people go to Walker Bros. Original Pancake House to admire the stained-glass windows and gorge on eggs and bacon, but insiders know to ask for the apple-cinnamon pancake, which is encrusted in tender fruit. Bonus: It can be ordered à la mode, with French vanilla ice cream.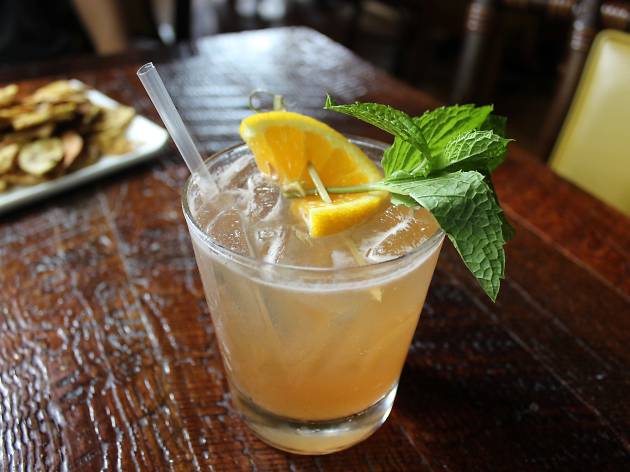 Photograph: CC/Wikimedia Commons/Will Shenton
Drink a mai tai in Wisconsin
Union Pacific North, Kenosha station
The Metra will take you just across the state line into Wisconsin, where you can swig an over-the-top tipple at the old-school Rendez'vous Tiki Lounge. The rum flows like water, and every drink is garnished with something ridiculous.