Heads up! We're working hard to be accurate – but these are unusual times, so please always check before heading out.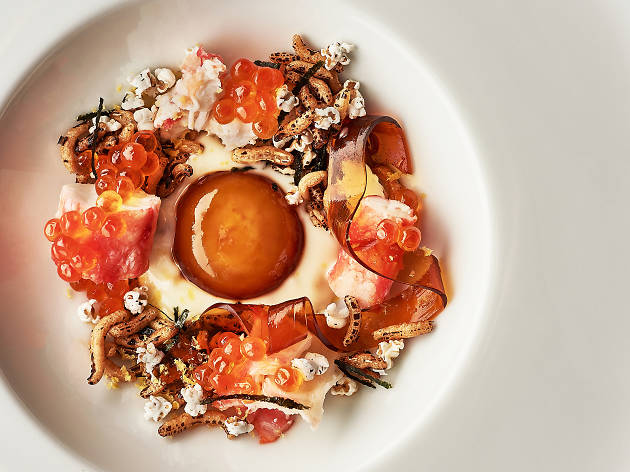 25 Michelin-starred restaurants in Chicago
Take the guesswork out of dining when you nab a table at one of these Michelin-starred restaurants in Chicago
When it comes to dining out, we are positively spoiled. As of 2020, the city is home to 25 Michelin-starred kitchens that range from one of the best Mexican restaurants in Chicago to an experimental tasting menu that breaks all the rules. One of the fanciest breweries in Chicago even made the list—the first of its kind for Michelin. The best part? You don't have to drop an entire paycheck to enjoy Michelin-starred restaurants in Chicago—there are a handful of affordable (and very approachable) options on this year's lineup.
So, how does it all work? The Michelin Guide assesses the best restaurants in Chicago on a number of criteria, but the coveted stars are awarded based on quality of food alone. Inspectors look for top-notch ingredients, mastery of flavor and cooking techniques, the personality of the chef in his or her cuisine, overall value and consistency. One star represents high quality cooking that's worth a stop; two stars indicate excellent cooking that's worth a detour; and three stars denote exceptional cuisine that's worthy of a special journey. With all of that in mind, take a look at the Chicago restaurants that earned Michelin stars for 2020.
Three stars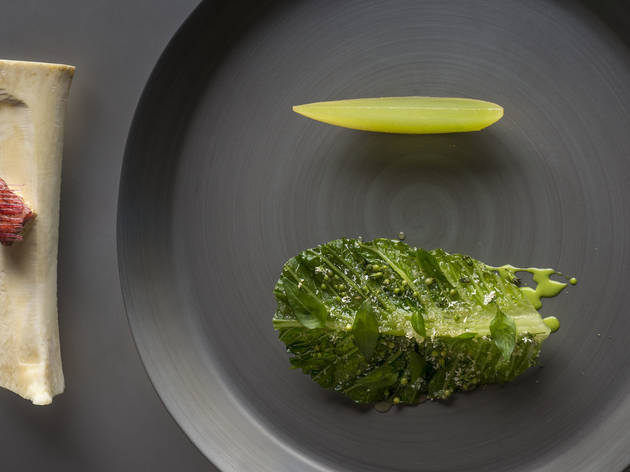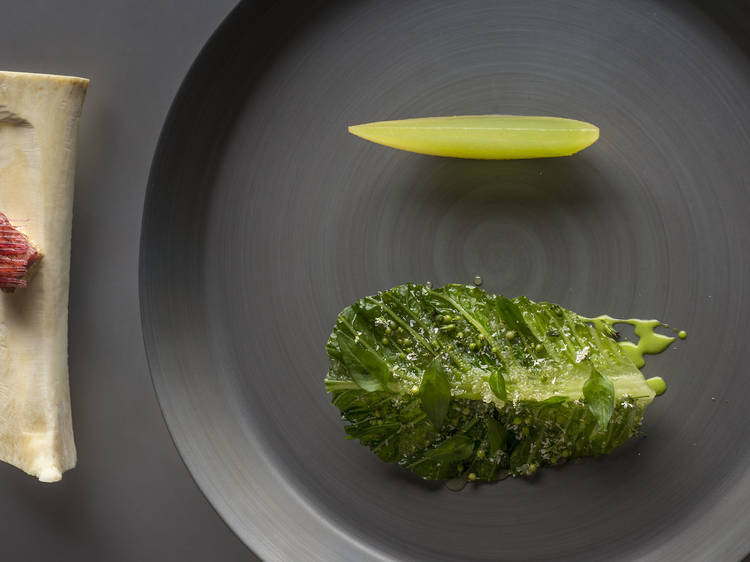 Chef Grant Achatz's three-Michelin-starred institution (the only one of its kind in Chicago) is a total sensory experience. In 2016, the Lincoln Park stalwart underwent a massive renovation, swapping its dark, sexy interior for an airy, timeless space. Though Alinea's tasting menus will set you back $205 to $395 a person, every course is a theatrical masterpiece delivered with flawless service: Prepare for lots of dry ice, exotic fruits and playful servingware. End the evening with one of Achatz's signature helium taffy balloons, which fill the dining room with smiles and high-pitched laughter.
Two stars
Serving New American dishes inspired by coastal Maine, Acadia is the brainchild of chef Ryan McCaskey, who opened this consistently great fine-dining establishment in the South Loop in 2011. Over the last handful of years, Acadia has garnered praise from the Michelin Guide (rising from one to two stars in 2015) as well as the Jean Banchet Awards and area critics. Guests can dine a la carte at the bar or opt for the 10-course tasting menu. The latter goes for $185 and includes a lineup of rotating dishes inspired by McCaskey's upbringing in Maine. The current menu features dishes like A5 Miyazaki with charred pineapple yuzu kosho and uni mayonnaise as well as a strawberry mousse with duck yolk crema.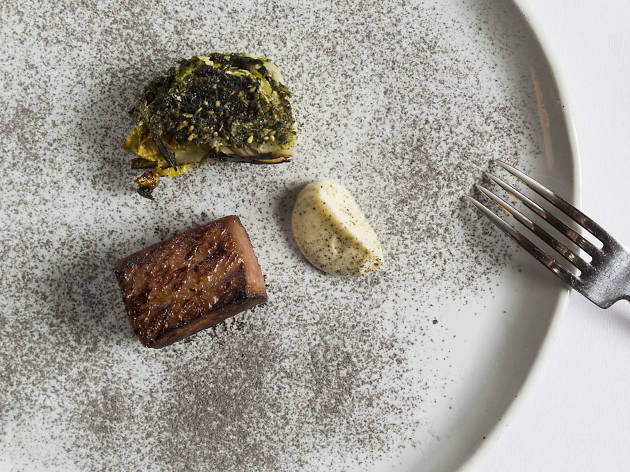 Chicago is home to oodles of fine dining experiences—from big names like Alinea to newcomers Smyth and Elske. But no foodie's checklist is complete without Oriole, a West Loop restaurant from Noah Sandoval. The $215 14-course menu (with a few additional treats tossed in) is filled with clever, beautiful, indulgent bites that allow guests to be swept up in the experience. If we may offer just one piece of advice, it's this: Don't peek at the menu before visiting; allow each plate to be a surprise, as the kitchen intended.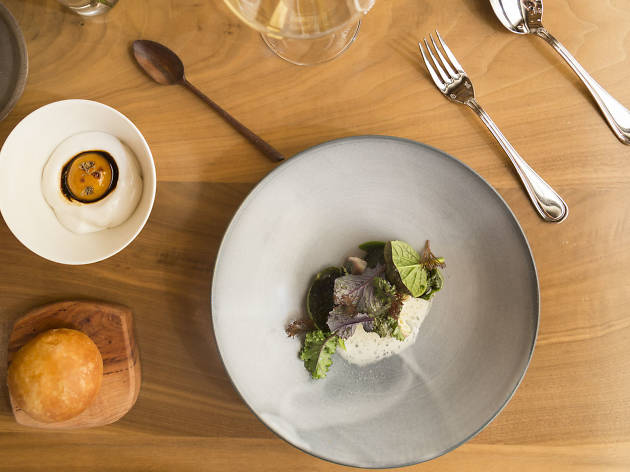 John Shields and Karen Urie Shields's two-for-one special in the West Loop offers elevated tasting menus upstairs and the city's best burger (yeah, we said it) in the dark, sultry basement. But we're here to talk about what's happening on the ground floor, at Smyth, where diners can book three different experiences, including the reasonably priced $95 tasting menu. The offerings change daily based on the couples' trips to a 20-acre farm located south of the city. The stunning and delicate dishes on offer incorporate fresh, seasonal produce, making every experience feel very, very special.