10 reasons Chicago's the best even when the weather's the worst
There are plenty of reasons to love Chicago's most underrated season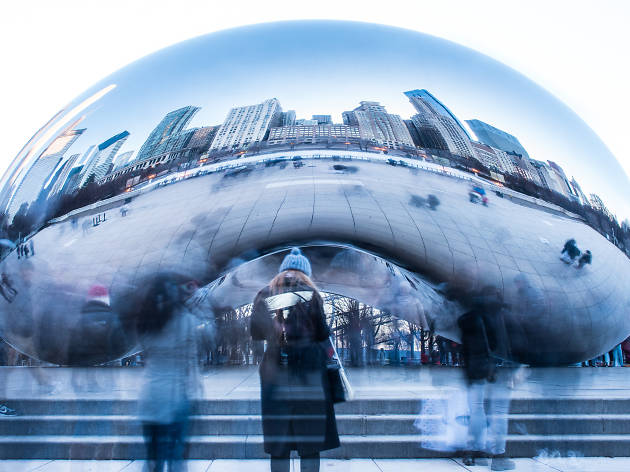 Time Out in association with Choose Chicago
|
Some would argue that summer—with all its festivals and fun—is Chicago's very best season. We're here to make a case for winter in all its frosty glory. You see, when the temperature drops in Chicago, amazing things happen: Check out a beer fest, dine at Michelin-rated restaurants, enjoy a museum for free or take a spin around an out-of-the-ordinary ice rink.
Check out just 10 of our favorite reasons to love Chicago this winter.
1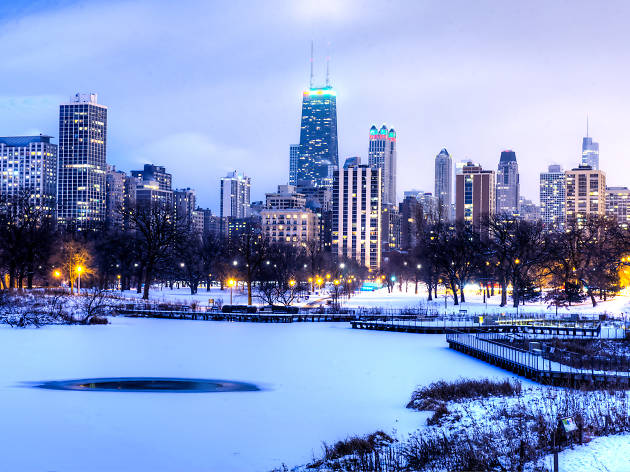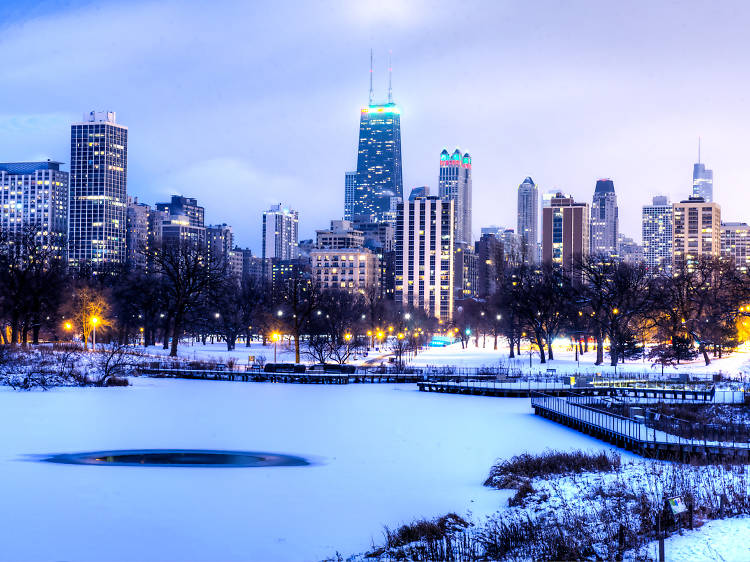 Photograph: Neal O'Bryan
The city turns into a snow globe IRL
Sub-zero temps are bearable when the scenery is so stunning. Come January, Chicago's city landscape transforms into a snow-dusted Instagram lover's dream—complete with pristine blankets of snow, frosty waterways and delicate icicles hanging from barren trees. It makes it that much easier to pull on our long underwear, lace up our boots and brave the elements for an eyeful of the season.
2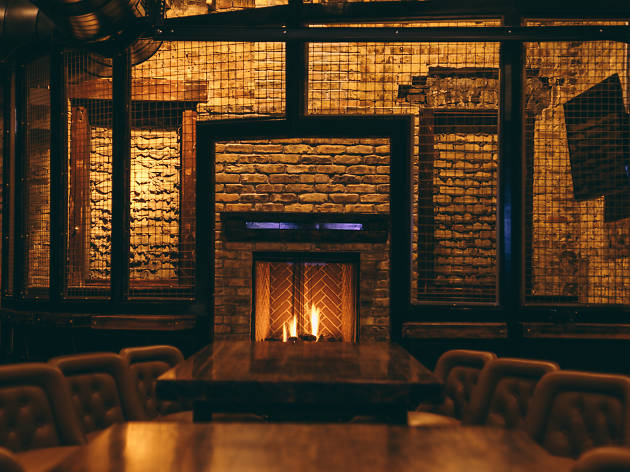 Photograph: Jude Goergen
Bars promote hibernation habits
Watering holes all over the city understand our winter woes and offer cozy places to hide out for the season. Cuddle up at fireplace-focused bars, sip spicy cocktails and new takes on the old Hot Toddy created by renowned mixologists, or grab a seat at one of Chicago's best hidden speakeasies. The drinking scene is your boozy oyster.
3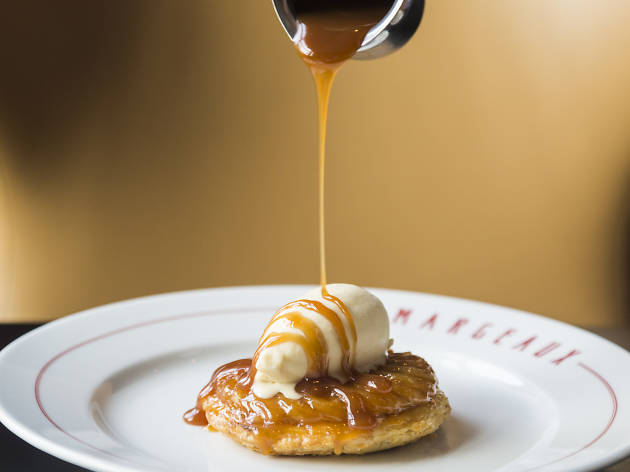 Photograph: Jaclyn Rivas
Three words: Chicago Restaurant Week
The annual dining extravaganza gives us plenty of excuses to work on our winter bodies. Throughout this two-week event, restaurants across the city offer prix-fixe menus at discounted rates ($22 brunch and lunch, $33/$44 dinner). It's a great excuse to get out and try a new spot or revisit an old favorite. Make your reservations at EatItUpChicago.com.
4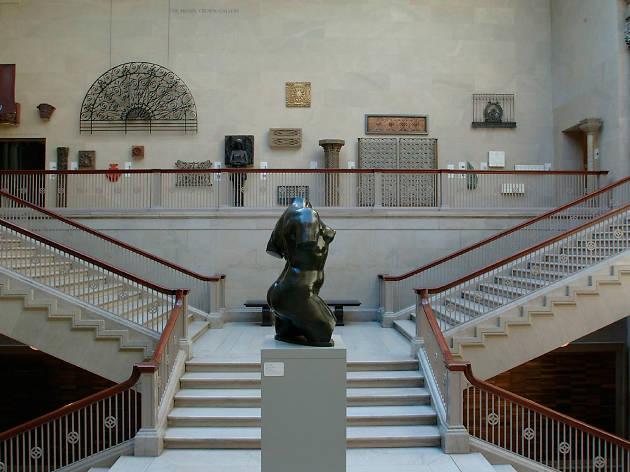 Courtesy of the Art Institute of Chicago
Museums open their doors—for FREE
Lucky for you, it doesn't have to cost a small fortune to visit one of Chicago's priceless institutions. Many of the city's best museums—including the Art Institute of Chicago, Chicago History Museum and The Field Museum—offer free admission on select days of the year. Plan ahead and check out the full schedule for details.
5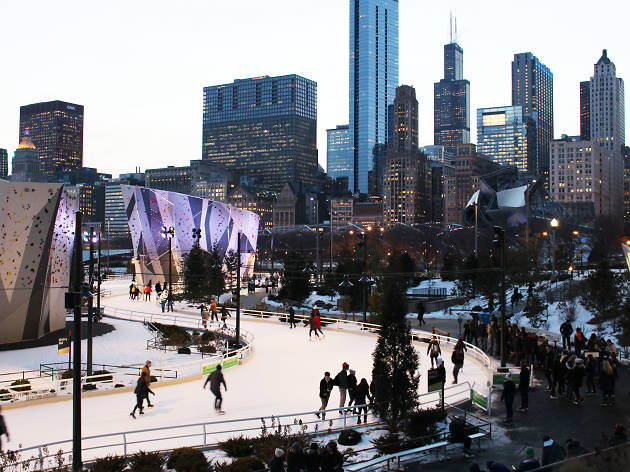 Courtesy City of Chicago
Not your ordinary ice skating rink
Ice skating is a quintessential winter experience in Chicago, and the city offers up some damn good backdrops for the sport. Amidst the hustle and bustle of the Loop, adventurous city-dwellers can do laps under the Bean at Millennium Park or cruise the twisting Skating Ribbon at Maggie Daley Park. And at the Peninsula Hotel Sky Rink, you can have the unique experience of ice skating on a frozen terrace, four floors up!
6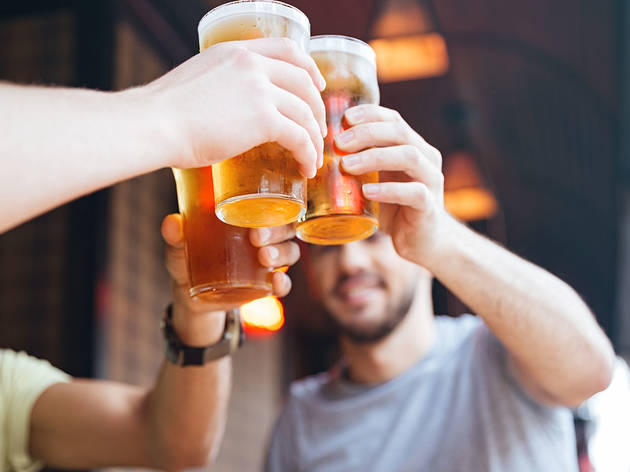 Photograph: Shutterstock
Let's be honest—one of the major reasons we love summertime in Chicago is the always bustling festival circuit. But the fun doesn't stop when the temperatures drop. We're digging this season's lineup of beer festivals, which offer a slew of specialized events that allow you to sip ciders, ales, IPAs and barrel-aged goodies. Of course, we're also marking our calendars for Tomorrow Never Knows, a five-day celebration of music and comedy that takes over the North Side in January.
7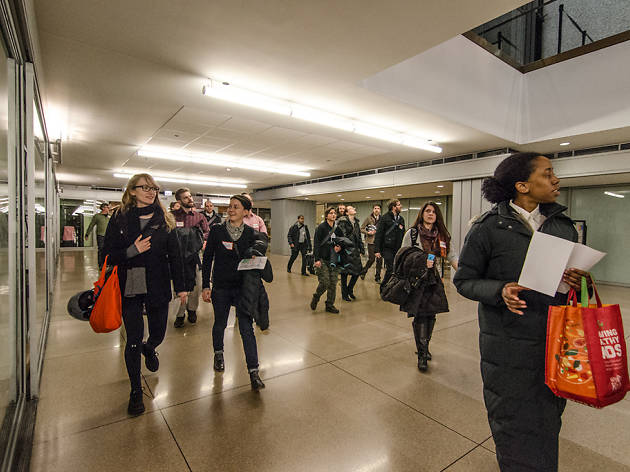 Photograph: CC/Flickr/John Greenfield
Every Chicagoan knows that you can get around much of the Loop without ever stepping foot outdoors. When it gets chilly, we love navigating the underground tunnel system that is the Pedway. Shuffle around to restaurants, bars, attractions and more, while feeling like a badass secret agent.
8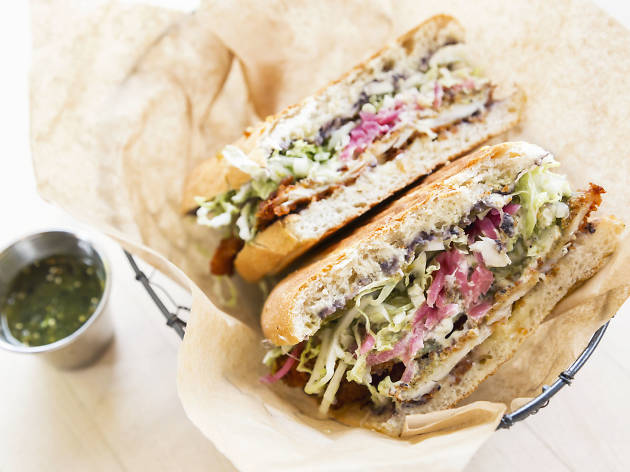 Photograph: Jessica Lynn Capron
Our delivery game is strong
We get it—there are days when the thought of stepping foot outside is unfathomable. It's a good thing we have this delivery thing figured out. Beyond having meals from our favorite restaurants delivered straight to our door, we are pros at ordering groceries, booze and more with the click of a button.
9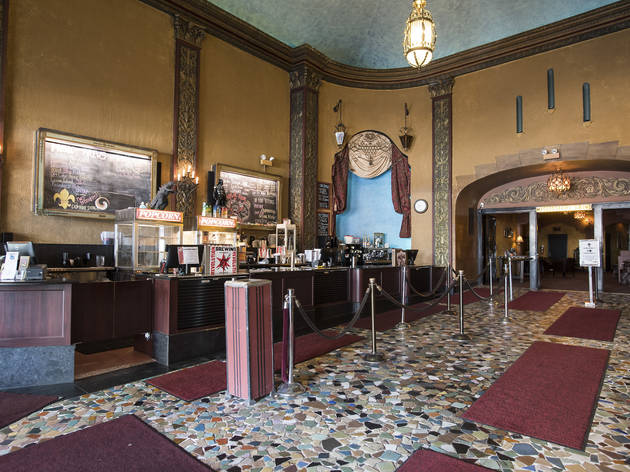 Photograph: Max Herman
We have the coziest historical movie theaters
Some of the year's best flicks debut in the winter, and Chicagoans are spoiled with their viewing options. We'll never tire of the city's finest historical theaters, including the Music Box Theater in Lakeview and the Logan Theater in Logan Square. Plus, these old-school venues often screen cult classics and host special events throughout the year, offering a totally different experience from the megaplex.
10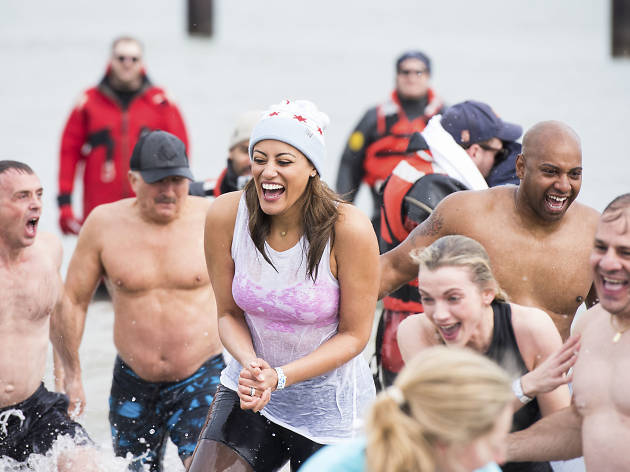 Photograph: Neal O'Bryan
We are the craziest humans around
There's something about the cold weather that makes Chicagoans do some pretty wild things. We plunge into icy Lake Michigan for a good cause, ride the 'El' without pants and dye our river green. We've got winter figured out—and we look damn good doing it.