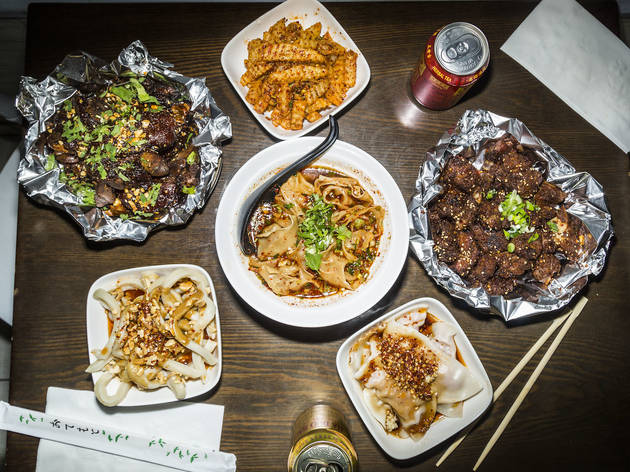 The 30 best restaurants for delivery and takeout in Chicago
Get food delivered straight to your couch from Chicago's top restaurants
We're officially over cooking. Anyone else? Lucky for us, some of the best restaurants in Chicago will bring the feast straight to your doorstep thanks to the modern convenience of delivery service. Whether you're craving pepperoni-studded pizza, crispy fried chicken, soul-soothing ramen or one of the tastiest burgers in Chicago, the options at your fingertips are nearly endless. Next time delivery cravings hit, consider ordering from a local Chicago restaurant rather than the big national chains—it'll taste and feel better, we promise. And this should go without saying, but be a decent human and tip your delivery driver (or biker!) generously. Fire up your favorite app and explore the best restaurants for delivery in Chicago.
RECOMMENDED: Discover the best new restaurants in Chicago
Top chefs delivered to your door
Time Out Market Chicago is brimming with incredible eateries from the likes of Arami, Mini Mott and acclaimed chef Brian Fisher. It's easy to find something here for every craving and occasion—even if it's just a regular old Thursday night. But if you can't make it to the West Loop dining destination to peruse the options in person, there's another way to get your fix. We're now offering delivery, so queue up your order, put on your favorite sweatpants and open a bottle of wine. We'll take care of the rest.