The 10 best things to do in Logan Square
Our staff picks the absolute best of the best to boil Logan Square down to 10 essential things any visitor must do in the neighborhood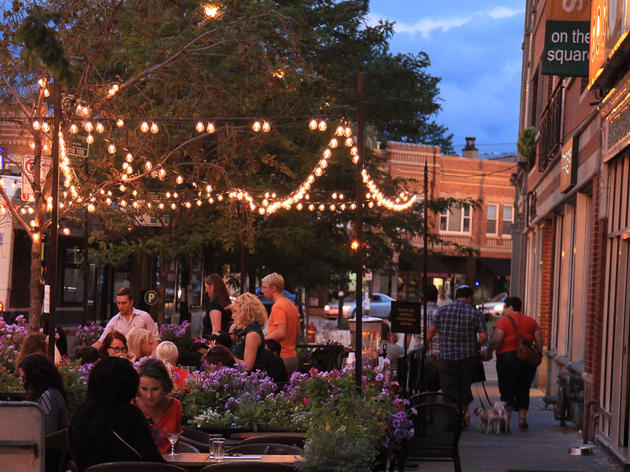 We compiled the top restaurants, bars, shops and attractions in Logan Square. But let's be honest, in a neighborhood as hot and bustling as this, it could take days if not weeks to check off everything on those lists. So we made it even easier for your one-day journey or weekend stay in the cutting-edge enclave by boiling the to-do list down to the essentials. Here are the 10 best things to do in Logan Square (okay, with a couple little detours in Avondale and Humboldt Park, technically).
RECOMMENDED: Our complete Logan Square guide
There's a particular charm to a place where you can just meet someone for a slice of pie. Eat the biscuits. They are, in a word, necessary.
Read more
The sprawling park offers extensive rose beds as well as tennis courts, an inland beach, baseball fields and bike paths.
Read more
The hot chocolate here is the thickest, richest, most insanely wondrous kind imaginable, topped with oversize, handmade marshmallows in flavors like Earl Grey and lemon-ginger.
Read more
After digging for the Who on vinyl at record shop Logan Hardware, pop open a bottle and become a pinball wizard at the Arcade.
Read more
Located along the neighborhood's historic boulevard, the Logan Square farmers' market occurs every Sunday from May 18–October 26.
Read more
At Longman & Eagle, there are old fashioneds, stirred slowly and carefully behind a dark, gorgeous bar. And there are flannel shirts, and mustaches, and Grandma sweaters. Truth is, the folks working here are some of the friendliest and most professional hipsters you'll ever meet. Dig in at the most accessible Michelin-starred restaurant in the city.
Read more
Veterans of the Whistler and Boiler Room joined together to open this bar. One of the two rooms here looks a lot like the Violet Hour, which makes sense since cocktails (specifically gin cocktails) are a focus of the place. The other room is less loungey and truer to what Scofflaw is, which is a top-notch, friendly neighborhood joint.
Read more
There's a dance floor and Skee-Ball machines, plus bottled cocktails, draft beers and a Mother-in-Law (a tamale dunked in chili) to snack on. Hop in for the regular Slo Mo nights, one of the best and friendliest LGBT parties in town.
Read more
Between the mishmash of clothing and accessories by more than 150 local designers (Squasht by Les, Siren Betty, Megan Lee, to name a few), you might need more than a moment to take in everything this Logan Square store offers.
Read more