The 12 ugliest buildings in Chicago
Chicago has some of the most beautiful architecture in the world, minus these 12 ugly buildings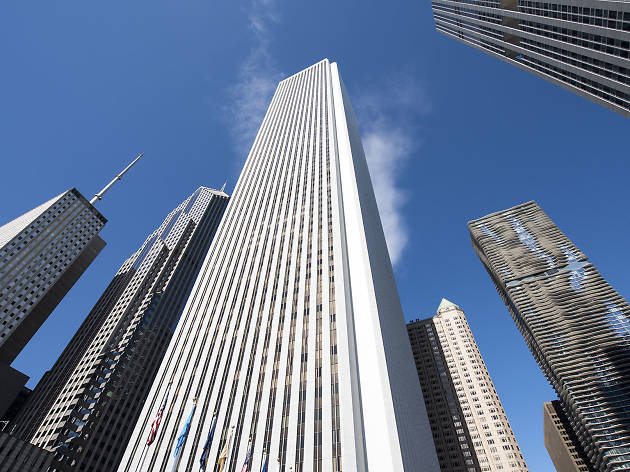 Chicago is known for its diverse and magnificent architecture, from the neo-Gothic facade of the Tribune Tower to the modernist waves that grace the Aqua Tower. In the summer, our streets and waterways are clogged with buses and boats on architectural tours. But even a skyline as gorgeous as ours has a few duds.
We assessed the city's downtown buildings and assembled a list of some of the least aesthetically pleasing buildings in River North and the Loop. Got a few you'd like to see added to the list? Leave a comment below.
RECOMMENDED: The 50 most beautiful buildings in Chicago
1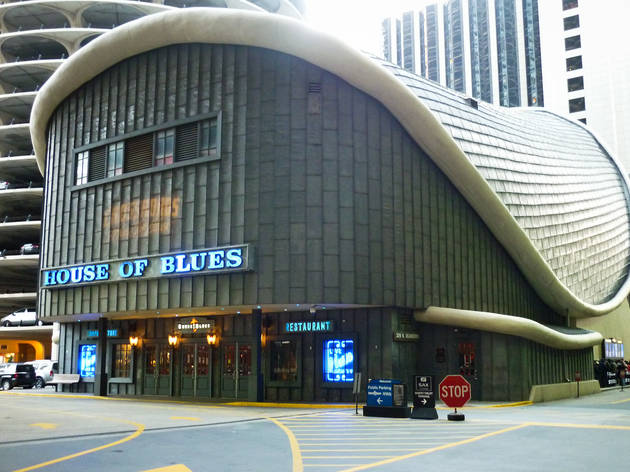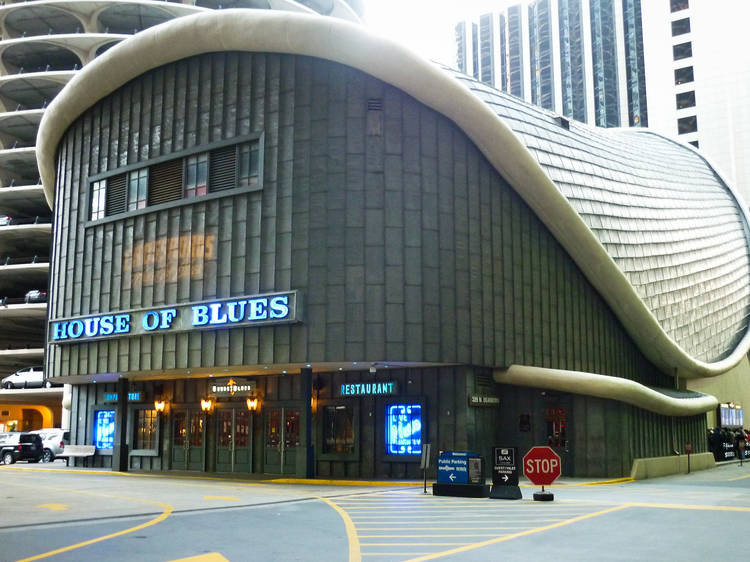 House of Blues, 329 N Dearborn St
Hidden behind the iconic Marina City towers, Chicago's House of Blues looks like a tiki hut that had a giant concrete pancake dropped on top of it. The venue's acoustics lend further credence to this theory.
2
We get it Bertrand Goldberg, no right angles is your thing. But most of us don't like it. After the Marina Towers, no wonder your next building was all the way down on the other side of the river. This building is a trypophobic's worst nightmare and reminds us of some post-apocolyptic pod people world.
Read more
3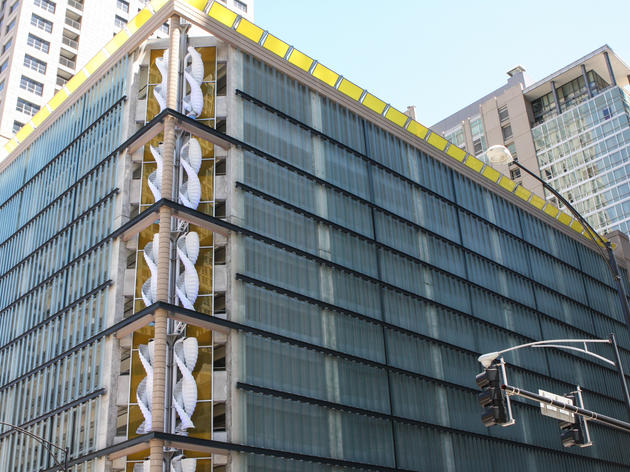 Greenway Self-Park, 60 W Kinzie St
You are a lowly parking garage in River North. Don't pretend you're the damn Pompidou Center in Paris. You embarrass yourself.
4
These little corn cobs are iconic Chicago architecture. But iconic doesn't mean beautiful. We love these buildings like we love an old, hobbling dog.
Read more
5
The Trump Tower wasn't bad... until that pumpkin head slapped his name across the side in an ugly, serif font. We hear enough about you, we don't need to see your name, too.
Book now
Read more
6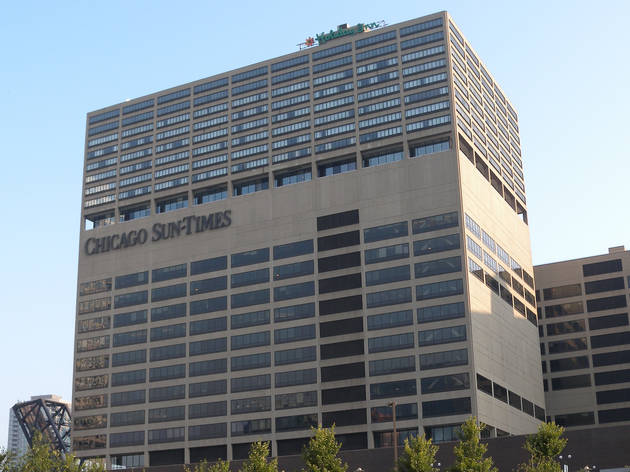 Chicago Sun-Times Building, 350 N Orleans St
Extra! Extra! Your daily newspaper is written in this depressing brown box with a Holiday Inn on top of it.
7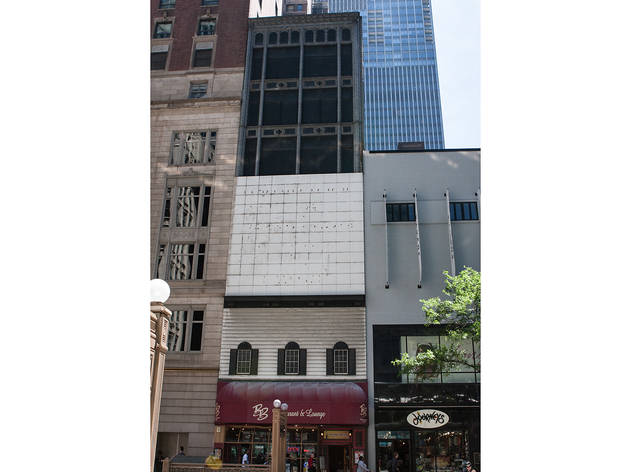 127 S State St
The saddest part about this building, built in the late 1910s, is that you can see, at the very top, that it was once inoffensive. Then some dimwits had the idea to update it with slapped-on features. Behold the section with the white siding and windows with shutters, making it look like a Gold Rush saloon. And above that...what is that, even? White squares of concrete?
8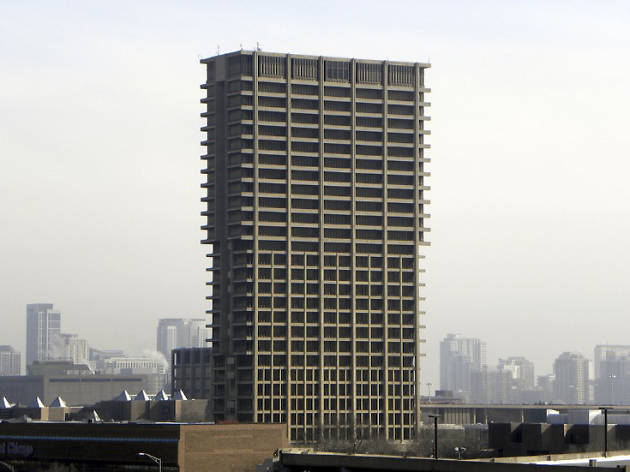 UIC University Hall, 601 S Morgan St
Really, UIC? You built a larger-than-life Triscuit cracker to house your administration. Or maybe it's more of a rogue domino. Either way, get it together University Hall. It looks like you're about to teeter over.
9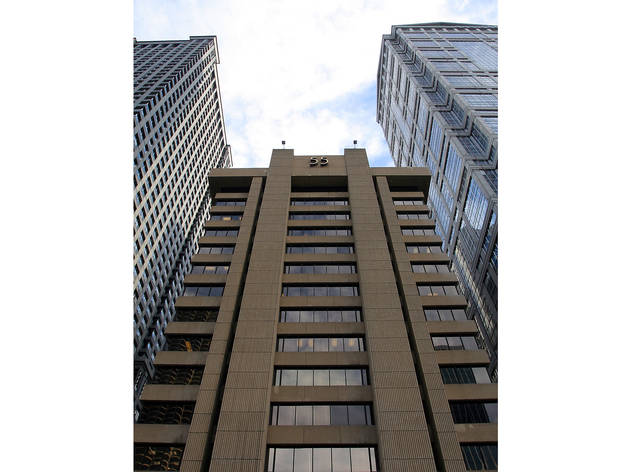 55 W Wacker Dr
An otherwise impressive stretch of riverfront architecture is marred by this molded concrete tic-tac-toe board, adorned with tacky fonts.
10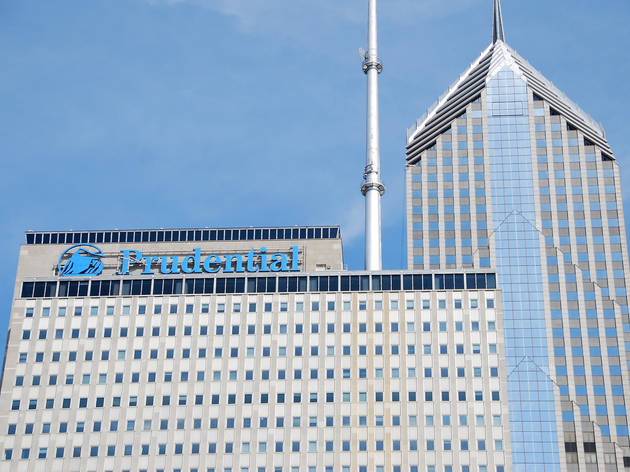 One Prudential Plaza, 130 E Randolph St
A big gray box, skewered by a giant silver pole. Sorry, but this is the cardboard box of the sky. It couldn't be a less interesting mar on the Chicago skyline.
11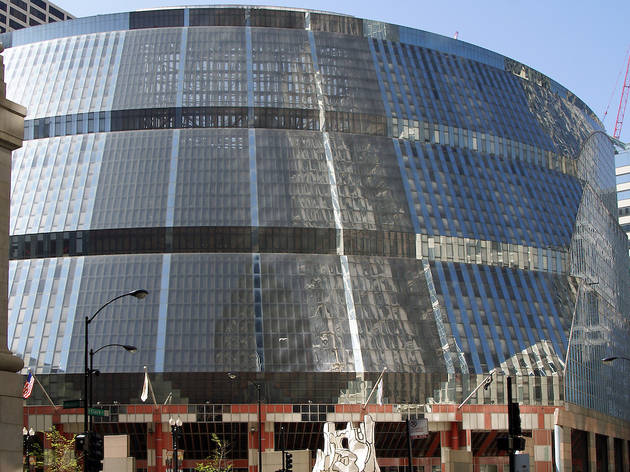 Thompson Center, 100 W Randolph St
The Thompson Center was seemingly designed in anticipation of a future where everything is big and shiny. These days, it's a glaring eyesore (literally, on a sunny day) that houses a bad food court and racks up outrageous utility bills.
12
This is the second-tallest building in Chicago, and that's all it has going for it. This simple, plain building wasn't even built correctly. Chicago has some of the harshest winters, so using marble for the exterior was not a good call. The entire building had to be resurfaced with granite (costing more than $80 million) because chunks of marble were cracking off and falling onto the streets. Ouch.
Read more