The best dog parks in Chicago
Find an off-leash area near you so your pup can run free with furry friends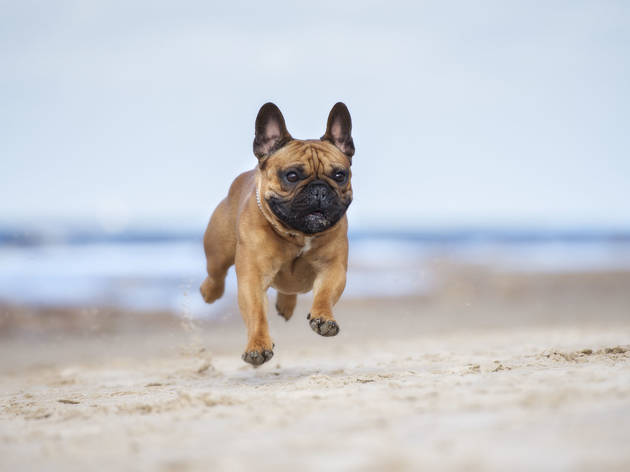 Sometimes the hustle and bustle of city life can take a toll on your four-legged friends. Switch up your everyday walking routine with a trip to one of the city's best dog parks, where you can let your pup run free. Think of these Chicago parks as grassy oases within city limits. And when your buddy is tuckered out, grab a beer at one of Chicago's best dog-friendly bars.
RECOMMENDED: Check out the best parks in Chicago
The best dog parks in Chicago
Located in the heart of West Loop, this small dog-friendly area of Mary Bartelme Park features modern cement structures, artificial grass and doggie drinking fountains. Pet parents: The park often plays host to food trucks, live music and more, so there's something here for you, too.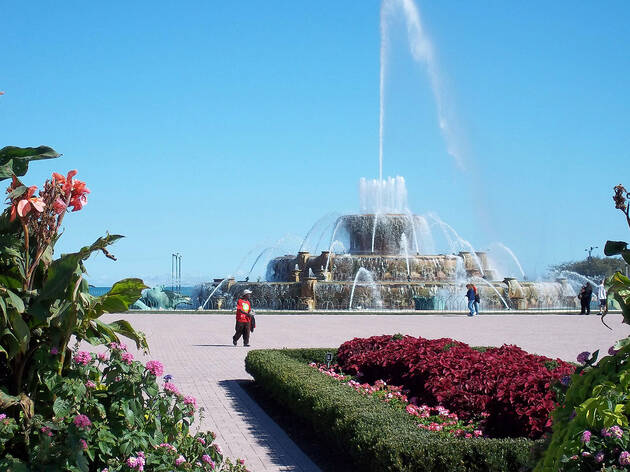 Attractions, Parks and gardens
This fenced-in area at Grant Park is bigger than other city dog parks, offering .36 acres of space (just enough room to throw the ball around). Plus, there are drinking fountains to help keep pups hydrated and benches for dog owners to kick back and relax.
Situated in the crosshairs of River West, Fulton River District and River North, this dog park has insane views of the Chicago River and downtown architecture. Water features are available to keep dogs on their toes.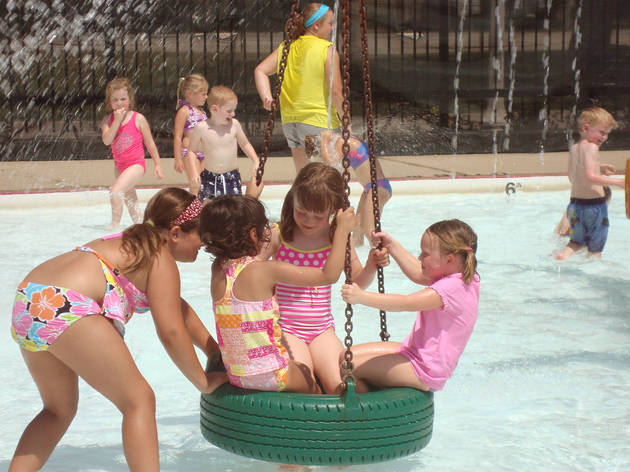 North Siders love this revamped pup park that boasts more room to run and play, drinking fountains and—the best part—dog-friendly kiddie pools come summer. Because who doesn't love watching a heap of dogs cram into a plastic pool?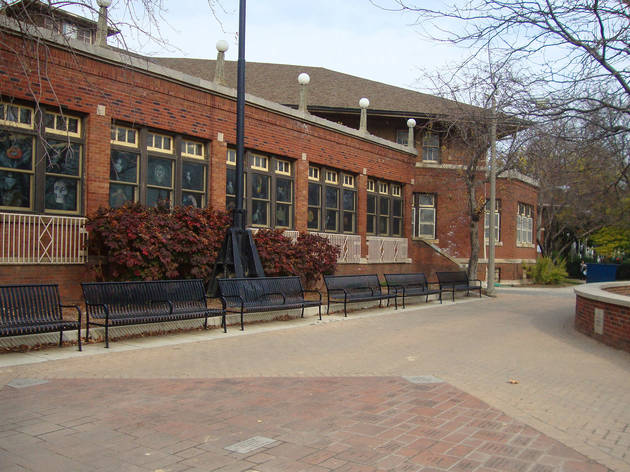 Flanked by tennis courts and towering trees, this L-shaped park offers just enough space to throw a ball around and get your furry friend moving.
Attractions, Parks and gardens
This small dog park is big on community. Wicker Park and Ukrainian Village locals sit and socialize within the park's gated walls, allowing their canines to make new friends. Plus, you can't argue with the fact that Big Star (and its dog-friendly patio) is just around the corner.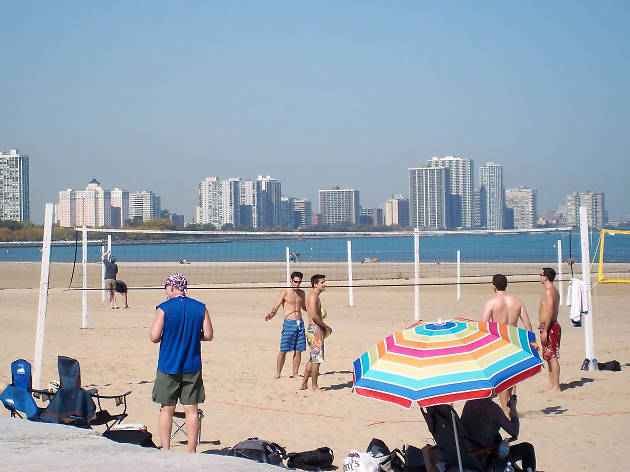 If your four-legged friend has some major energy to run off, this 3.83-acre dog-friendly beach should do the trick. Park it in the sand and watch pups frolic in the water until the sun goes down. Because the area is expansive and very popular, you'll want to make sure your dog is trained and socialized.
Coliseum Park Dog Friendly Area
This quaint South Loop dog park is the perfect way to switch up your morning or evening routine. The manageable terrain makes it the perfect place to take dog park newbies and puppies. Be warned that the tree-lined area is located just below El tracks, so quiet pups might be turned off by the noise.
Adorned with several benches, this shade-filled, triangular space is located just south of Soldier Field and McCormick Place. Heads up: There are no water fountains at this park, so come with water to keep your dog's playtime rolling.
This urban oasis is the perfect spot for active Logan Square dogs. The space is divided into separate areas for big and small dogs, making it ideal for those skittish little guys and burly "lap" dogs.