Things to do around Christkindlmarket
The annual market at Daley Plaza isn't the only thing worth doing in the Loop. Make a day (or a night) of your Glühwein and potato-pancake pilgrimage.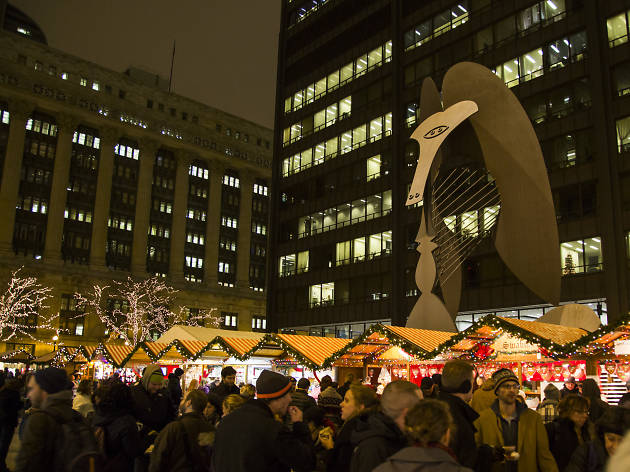 The annual open-air, German-flavored holiday market in Daley Plaza is a top seasonal attraction. Whether it's tourists, parents with kids on the weekend or Loop workers after 5pm, Christkindlmarket swarms with people seeking out this year's souvenir mug or getting their fill of sauerkraut and potato pancakes. But once you've stocked up on ornaments and warmed up with Glühwein, it can be hard to know what to do next. Check out these other events and venues worth visiting within a few blocks.
RECOMMENDED: Our complete guide to Christmas in Chicago
Things to do near Christkindlmarket in the Loop