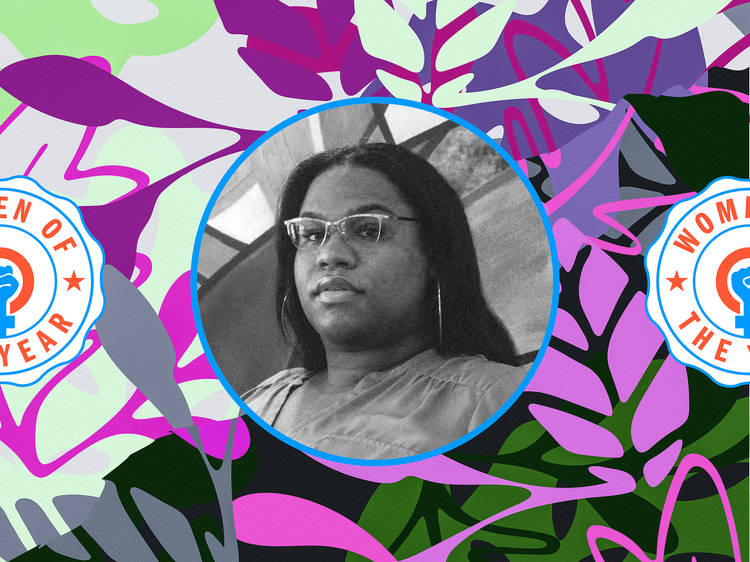 Photograph: Courtesy LaSaia Wade
When protesters took to the streets of Chicago last summer in response to the police killings of Black people like George Floyd and Breonna Taylor, Brave Space Alliance executive director LaSaia Wade sprang into action. "I knew it was our job to stop what we're doing and figure out how to support people on the ground," she says, describing how Brave Space Alliance provided food and clothing to protestors, opening up their offices as a safe space.
Wade founded the South Side's first Black-led, trans-led LGBTQ+ center in 2017, after being rejected from countless jobs. She realized that, as a Black trans woman, she was searching for a place where she felt fully accepted. "There wasn't a place where trans people could say, 'That's my beacon,' but there's a lot of places for lesbians and gay cis men," Wade said.
Over the past year, Wade has overseen a flood of support, multiplying the organization's budget from $300,000 to $3.5 million. That money has funded the purchase of Brave Space Alliance's Hyde Park headquarters and a slew of resources, including a food pantry, a mutual aid program and a telehealth program—all focused on supporting BIPOC trans and gender-nonconforming individuals. "If an organization is supposed to do organizational work, you're actually doing the work of putting yourself out of business," Wade said, stressing that the ultimate goal of Brave Space Alliance is to make its existence unnecessary.
Support the mission of Brave Space Alliance by making a monetary or material donation.
A Q&A with LaSaia Wade

What Brave Space Alliance program do you feel has had the biggest impact over the past year?
"The one that hit is the first LGBT pantry in the Midwest. We service over 300,000 people in nine months and we still are."
What is your primary goal for Brave Space Alliance in the coming year?
"We're buying two houses for homeless trans and gender-nonconforming people. My goal this year is to open our housing program."
What organizer has served as a source of inspiration for you?
"There's a leader I'm always talking to and she's my gay mother, Valerie Spencer. She's a woman who has taught me what it looks like to thrive as a trans woman but also to push myself a bit farther."
What's the best way to support or get involved with Brave Space Alliance?
"Look at your own capacity. If you can only donate, do that. If you can volunteer, do that. We accept all types and levels of time, currency and volunteers."
Who is the up-and-coming woman in your field we should all be looking out for?
"Kayla Gore, she created Tiny Homes for Trans Women of Color."