The best Airbnb Croatia stays
Don't settle for a shoddy hostel or bland holiday resort - we've handpicked the country's best Airbnb stays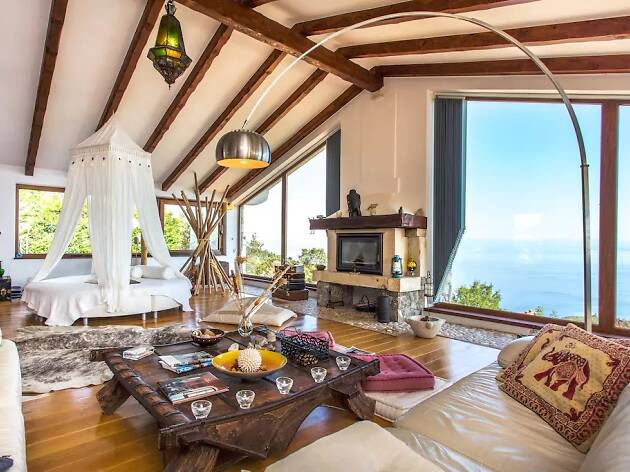 Airbnb rentals in Croatia deliver incredible value for money, so why not push the boat out and go for somewhere with the wow factor? We've tracked down the coolest places on offer, from a 19th-century lighthouse to luxury beachside villas, and all near some of the best things to do in the country. Here are the most impressive Airbnb stays in Croatia.
Prefer to stay in an establishment? Find one of the best hotels in Croatia instead.
The best Airbnb stays in Croatia
1
© Airbnb
The Dubrovnik sea-view haven
The dreamy terrace is the star of the show with this superbly located Dubrovnik apartment.


2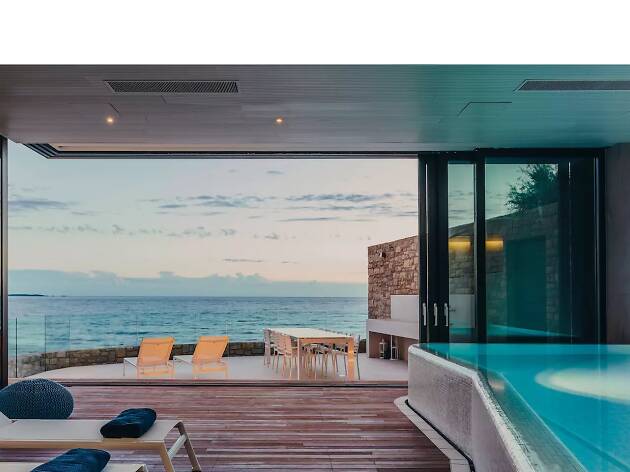 © Airbnb
The luxury villa with its own infinity pool
The pictures need little elaboration with this pristine Novigrad villa, so close to the beach that waves lap at its foundations.
3
© Airbnb
The eco-friendly farmhouse
Your closest neighbours will be 100 metres away if you stay in this renovated shepherd's house, in the ancient village of Humac - which means you can enjoy the acres of land and incredible sea views in peace.


4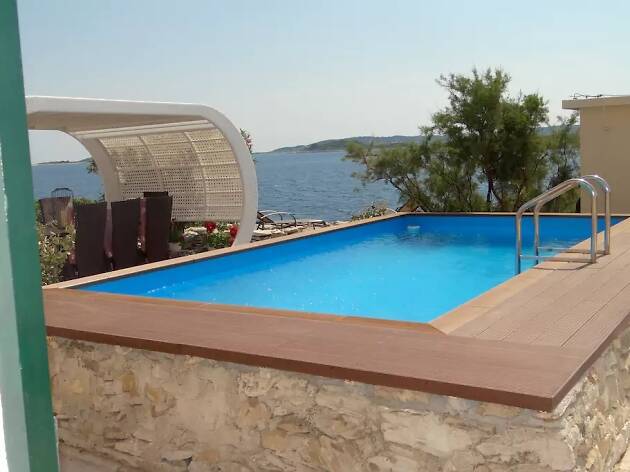 © Airbnb
The 19th-century lighthouse
Renovated in 2014, Lighthouse Korkyra is the only building on Vela Sestrica island (next to better-known Korcula). You can enjoy the tranquility while lounging by your very own pool.


5
© Airbnb
The apartment fit for an emperor
Set in the ancient Diocletian's palace in Split, this apartment is kitted out in suitably elaborate fashion.
6
© Airbnb
The A-lister's holiday home
This insanely idyllic villa, by the small coastal town of Moscenicka Drage, comes with a light-up-at-night swimming pool and panoramic views of Kvarner Bay.
7
© Airbnb
The rustic Zagreb city centre hangout
Exposed brickwork, a funky mezzanine and all kinds of extras (such as a foosball table) make this spacious central apartment look like the set for an urban sitcom.
8
© Airbnb
Beachside condo in Dubrovnik
Get a bit of peace and quiet at this beachside condo, which has its own pool (shared only with one other apartment). And when you do want to head into the bustling town, it's a mere 5km bus ride or boat taxi.
9
© Airbnb
The 18th-century tower on Hvar
Originally built as a windmill, this old tower is so precious it's protected by Hvar council, and its recently revamed interior is every bit as beautiful.
10
© Airbnb
The spectacular hunting lodge
Set between rocky mountains and the stunning Kastela bay, this Kastel Luksic lodge is a rural hideout within easy reach of Split and Trogir.
More great places to stay in Croatia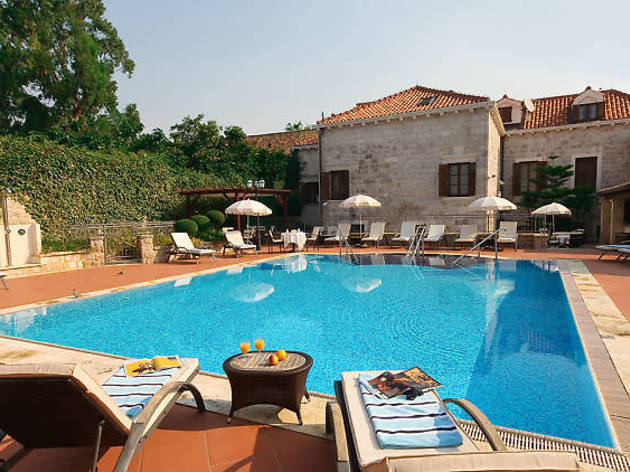 The best places to stay in Croatia – from luxury hotels to boutique hostels