Split nightlife guide
Split nightlife venues make great use of its nearby beaches. Let our local experts guide you around the best places to let your hair down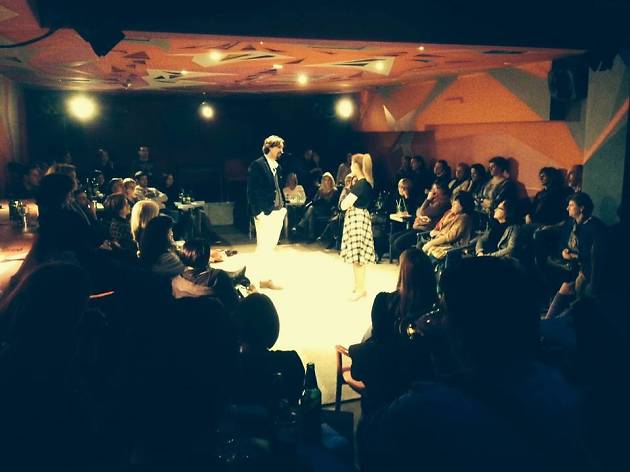 Split nightlife is going through a period of change. Surprisingly, most of the interesting new clubbing spots run mostly off-season. A row of late-opening bars along the Bačvice beachside also stay busy way past midnight over the summer. Read on for our pick of the best clubs and nightspots the city has to offer.
The best nightlife in Split
Located somewhat improbably on the second floor of an office block, the minimally decorated, moodily lit Quasimodo is Split's leading venue for indie gigs and DJ nights – if leading bands from Croatia or ex-Yugoslavia are on tour, then it's probably Quasimodo that they'll play. With spoken-word evenings and pub quizzes also featuring on the programme, it's an important cultural hub as well as an excellent alt-rock drinking den.
At the city end of Ivana Meštrovića, near the ACI Marina, this prominent terrace bar offers relaxation after a day at Zvončac beach. Families and couples gather over evening drinks on the terrace. After dark, the team from underground crew Murall has moved in, with rock and underground techno music, and house DJs such as Craig Walsh and Nathan Coles.
A legendary performance space in the basement of the Youth Cultural Centre hosting punk, electro, drum 'n' bass or techno in gritty, graffiti-and-concrete surroundings. The venue was non-operational for long stretches in 2011-2012 but a flurry of events in the spring of 2013 bode well for the future. Still, don't head out there unless you've seen a poster or checked a gig-listing website such as www.last.fm.
Same team responsible for excellent alternative club Minus3 few years ago returned last year with even bigger project, new club Judino drvo (Juda's Tree) based in deserted railroad storages in the Split non-resident suburb Kopilica. Interior is ascetic designed, but with lot of attention paid to some more important issues, like sound system. Judino drvo is hard to find for any outsider, and there are no buses or any other public transportation operating there. However, club hired a taxi service Krema available at phone number 091 2300 300. Concerts at Judino drvo usually begins around 11pm, sometime even later, and line-up includes some of the biggest names of Croatian rock'n'roll, but also from the whole region AKA ex-Yugoslavia. Pretty regular are international acts, too, either live performances or DJs. Tickets are usually available at Golly&Bossy hostel downtown, and programs are announced by posters around city. Downside is that you will smell like an ashtray after night in Judino drvo.
Legends Bar exists several years, but after several turmoils, closures and moves, it finally re-opened and settled at its primary location - the eastern-most end of the main city beach Bačvice. Recently it became one of the spots for people tending for some stronger sound, with live rock'n'roll concerts almost on a daily basis. It's mostly Croatian acts, but some of them might be attractive. It will be interesting to go there during summer, with the sea only meters away. Like in most of othere clubs in Split, concerts begin around 11 or even later, and are advertised either via Facebook, or by posters around town. Tickets are usually available at the gate. Smoking is allowed at the club.
Occupying a sweeping first-floor terrace jutting out over the Adriatic, the Tropic (still known as the 'Equador' to many punters) is glitzy enough to be a nightspot, informal enough to be a comfortable café-bar meet-up point. By day it's ideal for a post-beach sundowner. By night it's a disco bar, crowds milling finding floor space to dance near the half-moon of starlit patio.
Opposite Firule's tennis courts, Hedonist has been a swift hit with affluent young Spličani after a celebrity champagne-and-oysters opening in 2009. The modest exterior hides an interior that is only modest in size but full of colourful cushions on benches facing uncomfortable-looking chairs in the shape of question marks. Soon the party starts to swing to house and lounge music, while le tout Split floods in. Hedonist shares owners with Egoist, an equally cool café on the same street.
Upmarket chain Hemingway has taken over the long-established Tribu, down by the sea near the Poljud stadium. As well as a new name, the venue has had a complete makeover. A large central bar is complemented by an equally large and chic interior, plus an outdoor area. It's a huge space to fill, but Hemingway Bar Split packs in trendy young things every night – the brand, established in Zagreb, Opatija and elsewhere, is most known for its quality cocktails.