Some of the best music of Rijeka European Capital of Culture 2020 year
From opera and classical to raves, discussion panels and live music, Rijeka's big year has lots for music fans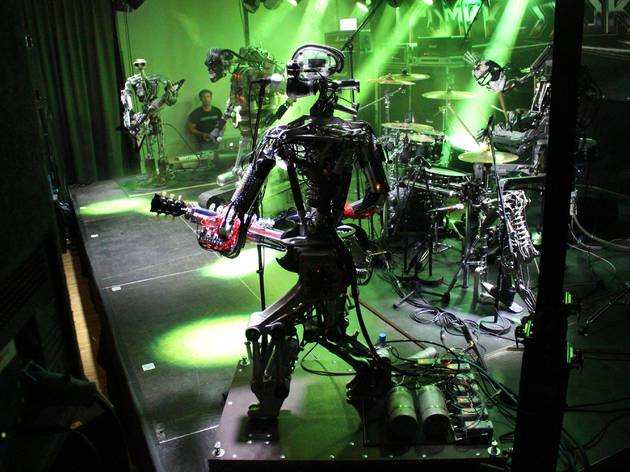 the best music of Rijeka European Capital of Culture 2020 year
Music, Classical and opera
Classical musical connoisseurs will adore this commemoration of a truly remarkable man - Dr. Franjo Kresnik. Dubbed 'the man who can read violins', Kresnik was an intellectual whose passion was the crafting of violins, and who is widely credited with restoring the art of Cremona Liuteria (that's ancient string-instrument making, to non-aficionados). In a program to mark the 150th anniversary of Kresnik's birth, world-class musicians will perform on their Stradivari and Guarneri violins. Though he was born in Vienna, Kresnik spent much of his life traveling through Central Europe and Croatia, considering himself to be a man beyond borders. What better place to celebrate his life than the Port of Diversity?
Music, Classical and opera
One of the largest ensembles to have ever appeared in the Croatian National Theatre Ivan pl. Zajc Rijeka will take to the stage to perform Mahler's significant Symphony no. 2, over an hour and a half's recital of this significant work. On the occasion, the ensemble will include an expanded orchestra, with the orchestra of the Croatian National Theatre Ivan pl. Zajc being joined by members of the Croatian Radiotelevision Symphony Orchestra. They will be joined by two vocal soloists, Kristina Kolar (HR) and Ivana Srbljan (HR) and a mixed choir. Written over six years, due to his composing being a part-time concern in deference of his profession as one of the world's then leading conductors, Gustav Mahler's Symphony no. 2 is regarded as one of his masterworks. Over a gradual time period since his death, Mahler has been reevaluated and is now considered one of the key composers of his era. The slow reevaluation can in part be attributed to the banning of his works as degenerate in Nazi-controlled Europe - despite converting to Catholicism, Mahler was born to Jewish parents - although anti-semitism prevalent in Europe even curtailed his activities and the performance of his works during his lifetime (he died in 1911). Symphony no. 2 is now one of the world's most popular symphonies and was written with the acknowledged inspiration of Beethoven's Symphony No. 9, in particular, the integral climax of the piece provided by the sizeable chorus of voices. The concert will be conducted
Watch in awe as the world's first robot rock band plays real instruments, live.