Heads up! We're working hard to be accurate – but these are unusual times, so please always check before heading out.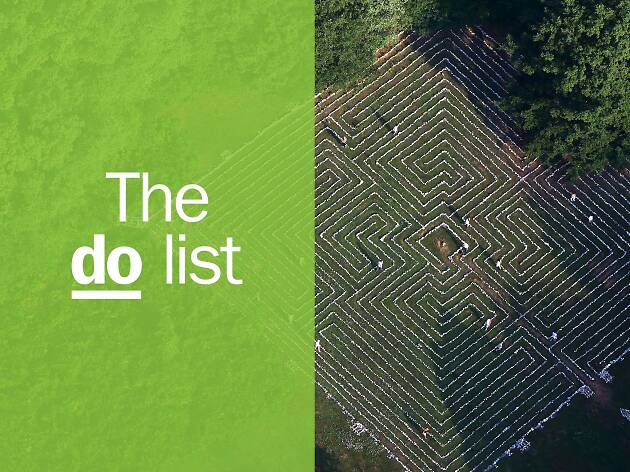 20 great things to do on Cres
Discover the best things to do on Cres with our insider's tips on sightseeing, dining and drinking
One of the largest but least developed of Croatia's islands, the relatively untouched gem of Cres is a rugged wilderness containing the famously-produced Cres olive oil, 80 breeding pairs of the rare griffon vultures and 3,000 full-time human residents. The island has two distinct landscapes, verdant in the north, the Tramuntana, and barren to the south. The north contains the two settlements of Beli – home to the Caput Insulae Eco Centre, which works to protect rare resident birds – and Cres town, with its café-lined harbour.
RECOMMENDED: Where to eat, sleep and drink on Cres.
Done something on this list and loved it? Share it with the hashtag #TimeOutDoList and tag @TimeOutEverywhere.
You can also find out more about how Time Out selects the very best things to do all over the world, or take a look at our list of the 50 best things to do in the world right now.
The best things to do in Cres
Do the local delicacy justice by heading about 5km from Cres town to the hilltop village of Loznati and the Konoba Bukaleta, where a family lovingly raises their own lambs and then serves them fresh. Get beyond mint sauce with lamb spit-roasted, grilled and cooked several other ways. The bread and olive oil are own-made. It's relaxing, with lush green surroundings and welcoming servers, but also popular, so book ahead.
The griffon vulture is a rare bird, indeed. In Italy, it is only found in Sardinia; in Greece, mainly on Crete. In the UK, the griffon vulture died out in the 1800s, although some birds have recently taken up residence on the island of Guernsey. Cres project Caput Insulae Eco Centre in Beli is therefore of particular importance. From its foundation, the Eco Centre has been running a volunteer programme, which runs every year between April and October, for a minimum of a week. They maintain two feeding grounds, help with sick and injured birds, restore dry-stone walls and help to manage the forest trails and eco-trails. The centre also serves the nature reserve and as a base for nature trails through Tramuntana. You can learn all about the griffon vulture at the information centre before you set off.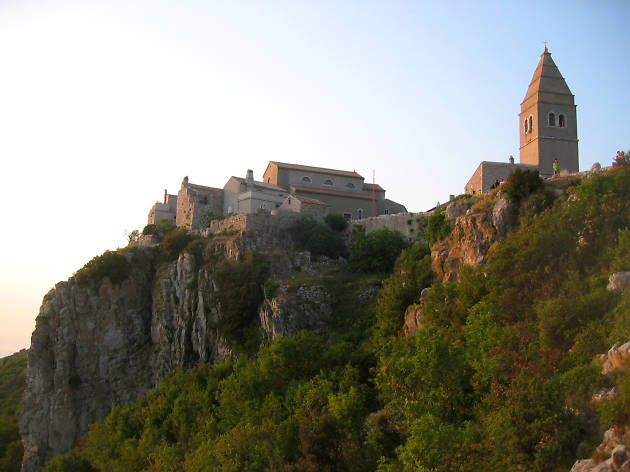 © Sl-Ziga
3. Visit a settlement four millennia old
The 4,000-year-old settlement of Lubenice is home to a handful of ageing souls and crumbling stone buildings, including a Romanesque chapel. On the jagged coast, visible from the main square, a couple of secluded pebble coves can be reached by a very steep footpath leading through the underbrush but, like reaching Lubenice itself by public transport, it can be very hard work indeed. The reward for all this is an eerie sense of tranquillity and, on certain weekend nights in summer, live performances of classical music out in the open. The Cres town tourist office will have details.
Rugged Cres is not blessed with luxury lodgings – the accommodation stock on the island is limited, to say the least. Recently, the most attractive establishment, the Zlatni Lav in Martinšćica, added a spa centre to its 30 rooms and suites. Like the rest of the hotel, the spa is quite modest, but you can request a number of on-site pamperings. On top of this, the Golden Lion is a short walk to the beach, its better rooms and suites have sea views, and its restaurant serve wood-fired pizzas along with lamb and seafood.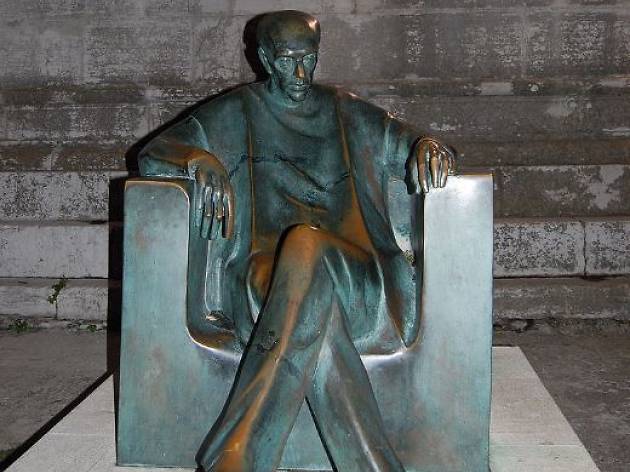 © Mihael Simonic
5. See rare sculpture in Osor
More known for its mobile bridge that opens for shipping twice a day, Osor towards the south-western tip of Cres island hides a surprising amount of cultural treasure. A series of bronze statues around the main square and streets leading off it are linked by the theme of music, and include works by Croatia's most renowned sculptor, Ivan Meštrović, his acclaimed contemporary, Frano Kršinić, and Vanja Radauš.
Its terrace suitably occupying a prime waterfront spot in Cres town, the Restoran Santa Lucia is named after the historic term for this neighbourhood just outside the original historic walls. Seafood is handled superbly, whether it's lobster cooked to order, octopus baked in a traditional peka roasting dish or simple fish soup adorned with scampi. Truffles show up as an appetiser with cheese, served with fuži noodles or on steak. Santa Lucia is also an annual fixture in Croatia's Top 100 Restaurants Guide produced by local experts.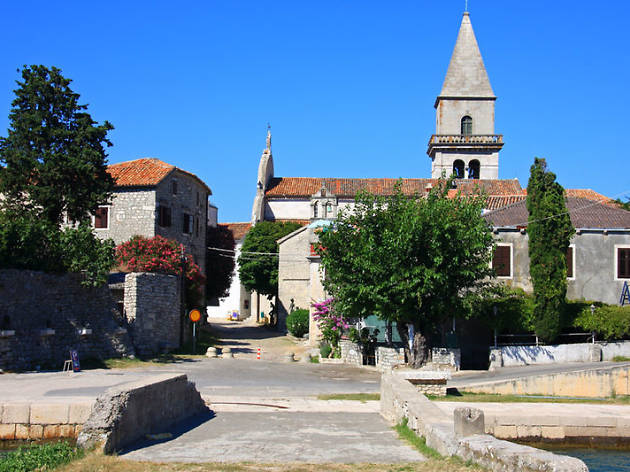 © Alessandro Vecchi
Osor, where Cres island is separated from Lošinj by a narrow channel, was a major trading port two millennia ago. Back then, 'Apsorus' was the largest Roman town on the Croatian Adriatic after Pula. In medieval times, Osor enjoyed a certain status thanks to its monastery where texts were produced in the early Slav language of Glagolitic. All this can be gleaned by wandering around the two-floor Archaelogical Museum, set in Osor's Town Hall. Roman relics are displayed alongside scale models of Osor in its heyday, with early Christian carvings the main attractions downstairs.
A regular café by day, overlooking the harbour at Cres town and offering arguably the finest coffee on the waterfront, Arsan comes alive after dark whenever major football matches are screened. Mobbed during the 2018 World Cup, Arsan has since calmed down but remains a point of reference for many a sport-focused local. Summer closing times of 2am also engender a relaxed, one-more-for-the-road attitude. And Arsan's renowned cocktail juices can kill a hangover at 50 paces.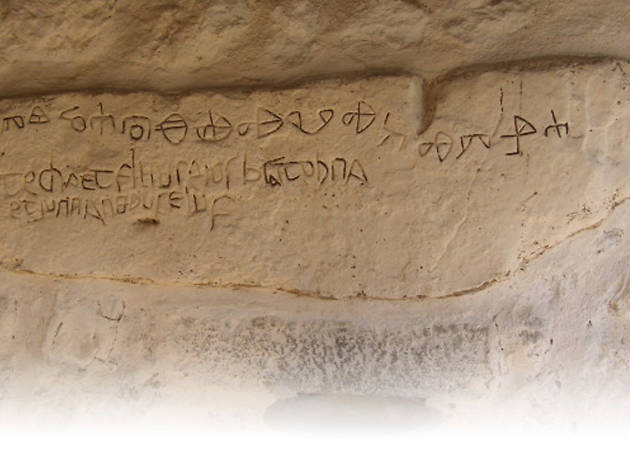 © Tourist Board Cres
9. Admire Croatia's most precious linguistic find
Set in the wall of St Mary's Church in the isolated fishing village of Valun on the western coast of Cres, the Valun Tablet was originally a gravestone discovered nearby. Now on display at this church just set back from the waterfront, this 11th-century rarity lists three generations of locals who were buried under it. Perhaps more importantly, this list is given in both a Latin and a Glagolitic script, the earliest written Slav language. By comparing the two, experts can work out more of this Old Church Slavonic, which died out in the 1800s.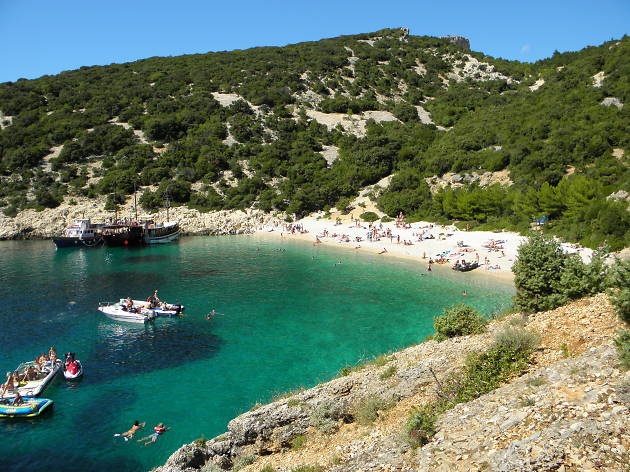 © Planinarski klub Osor
10. Discover the island's own Blue Cave
While Biševo off Vis island is the most well-known of Croatia's so-called Blue Caves, grottos bathed in a certain natural light caused by the effect of sun and sea, Cres has its own. Close to Žanja beach, near Lubenice, only accessible by sea, the Plava Grota is about 20 metres long, home to nocturnal Mediterranean slipper lobsters and so-called spiny oysters. You can enter the main wider entrance to the cave by swimming through it, while the narrower one is for divers only. The blue-light phenomenon occurs on summer afternoons.
Dating back well over 70 years, to the time when the island of Cres was in Italian hands, the Gelateria Učka offers the finest ice cream for miles around – and in such wonderful flavours (necatarine, anybody?). Here in the mouth of Cres town harbour, you can also order a decent coffee (cf Italian tradition) and a slice of cream cake or even authentic baklava. If you're after anything naughty and sweet, you'll find it here, and top-quality too.
The main sport fishing company on Cres island, the professional team at Leviathan takes you out for six- or four-hour trips, at 4am or 8pm for the night jaunt. Expect to find bream, conger eel, needlefish and various kinds of mackerel and, particularly at night, squid. Conveniently based on the seafront at Cres town, Leviathan provide bait and equipment, and clean and fillet all the fish you catch, handily packed away in an ice box. Their 22ft Arvor 215 boat can accommodate up to four anglers, so it may be worth your while taking advantage of the €30 fee for each extra passenger on top of the main outlay.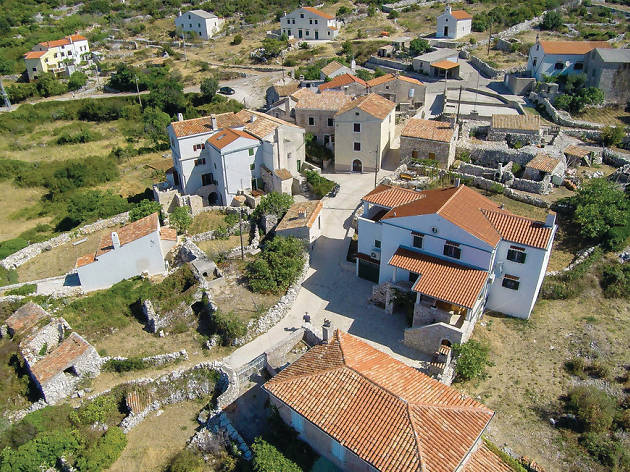 © Vidovići
Thanks to its elevated location of more than 250 metres above sea level, Vidovići, on the western flank of Cres island, looks out onto the jagged coastline of Istria. Renting appropriate lodgings – say the rustic but comfortable Seaview Apartment at Vidovići 8 – allows you to spend part of the day watching boats come and go around Istria, before retiring to the summer-only Mali Raj restaurant nearby. A more relaxing stay you could not imagine – and pack the binoculars.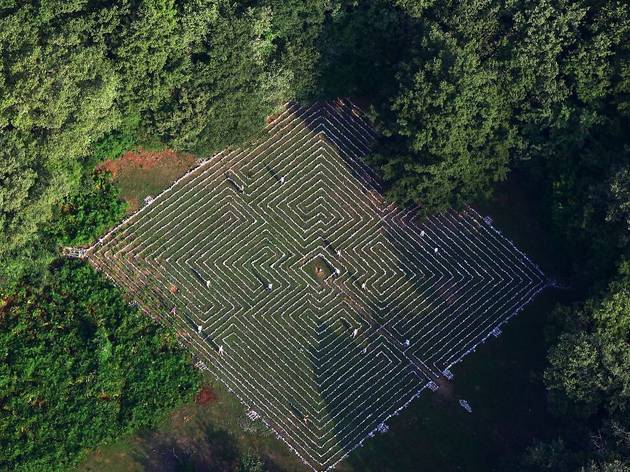 © Tourist Board Cres
14. Go hiking in Tramuntana
The area of Tramuntana in northern Cres enjoys protected status, this expanse of woodland, ancient caves and abandoned villages criss-crossed by hiking trails. Seven have been signposted for hikers to discover the rich botanical landscape, pools of drinking water and many caverns – in one, near the village of Petrićevi, four intact skeletons were found of brown bears from prehistoric times. One track in particular, the so-called Red Trail, is lined with 20 sculptures created by Rijeka-born artist Ljubo De Karina. More information can be found in Beli, the best place to base yourself for a long day's exploration.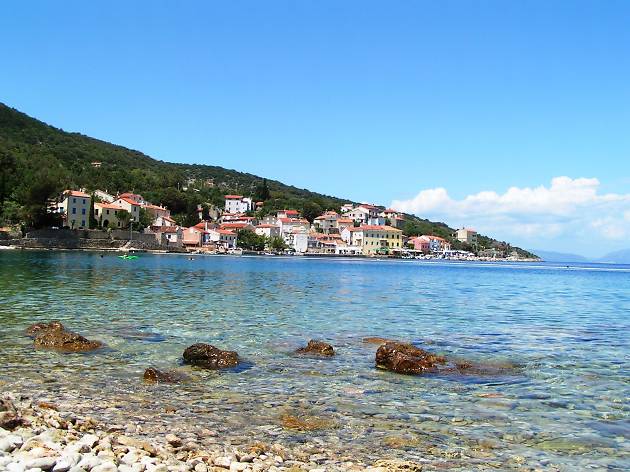 © Nschuwi
15. Bask on the beaches of Valun
Halfway up Cres island, sat in a beautiful bay, Valun would be charming enough to visit for its seafront scattering of cafés and restaurants alone. But a ten-minute walk round the headland from one of them, Mamalu, stretches one of the finest beaches on the Kvarner islands: Raca. Offering shade from surrounding pine trees, a beach of fine pebbles and calm, crystal clear water, this is the perfect spot for a day's relaxation. Bring your own provisions, though, as there's little by way of bars or restaurants, part of the attraction. On the other side of Valun, closer to the village, Zdovica beach offers showers as well, but is generally more popular because of the campsite alongside.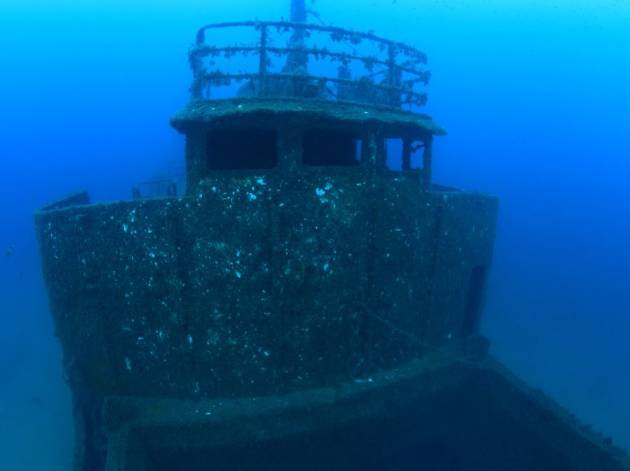 © Aqua Fun
Lying 55 metres deep at the first cove off Pečen point within reach of Beli, the British-built freighter Lina ran aground in 1914. Now the most attractive shipwreck in the Kvarner Gulf, the Lina is positioned in such a way that divers, guided by a buoy at the surface and a rope, can observe her bow that sticks out at 20 metres below. More experienced and better-equipped divers can explore her engine room, 40 metres deep. The Diving Base Beli offers dives to this location as well as nine others, and courses in basic diving skills in shallow waters.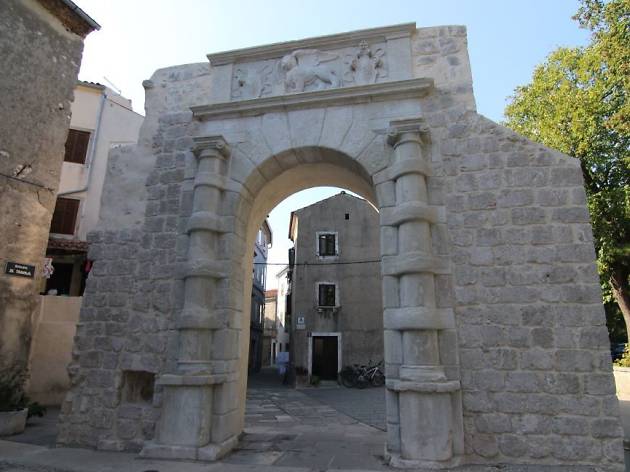 © Tourist Board Cres
17. Find the medieval fortifications of Cres town
The only settlement of any size on Cres island, Cres town was once surrounded by medieval fortifications, a line of gates and towers which protected a community ever fearful of Ottoman invasion. Erected in the 1500s, these structures were pulled down some 400 years later in the early 1900s, when the Ottoman Empire was in decline. Three landmarks remain, the most prominent of which is the City Gate, Gradska Vrata, near the Amfora restaurant on Trg Frane Petrića. The Small Gate, Mala Vrata, and St Michael's Gate, Vrata Sv Mikule, were also left intact. You can find out more about local history in the Cres Museum, set in the Arsan Palace.
Just outside the village of Valun, facing out towards the long promontory of Cres island, MaMaLu is run by the Krivičić family of Marko, Marina and Luka. Expanding their modest ice-cream shop and putting to use generations of experience at sea, the family now serves seafood fresh out of the water, shrimps in particular, on an expansive terrace lapped by the Adriatic. If the Bura wind blows, there are tables inside, the pretty interior adorned with images of maritime activity through the ages.
Setting off from Cres town, Cres Sail offers three types of sailing tours: daytime, sunset and at night. From the gentle hour of 9am, the relaxed one of 6pm or, for braver souls, 10pm, Marko and his crew take you out for a full exploration of the waters off Cres island. The all-day option is a full 12 hours, the all-night one, until 8am. Those with less time and a smaller budget can go for the four-hour sunset chill trip, and still have plenty left in the tank by the time they dock at 10pm.
Pretty much everyone's favourite drinking haunt in Cres town, Plavica dates back to 1896 but can still shake a thing or two in the 21st century. Sometimes DJs, sometimes live acts and always with that winning view overlooking the Adriatic, Plavica keeps the mood nice and lively until closing time at 2am. Drinks are pretty standard – no-one is looking at Plavica to re-invent the wheel – but you can get regular cocktails and, in the absence of any kind of nightspot after the closure of Štala, this and Arsan are your only let's-get-messy options.