Top ten Croatian islands
Croatia provides the perfect opportunity for island-hopping. Find your ideal getaway with our top ten islands in Croatia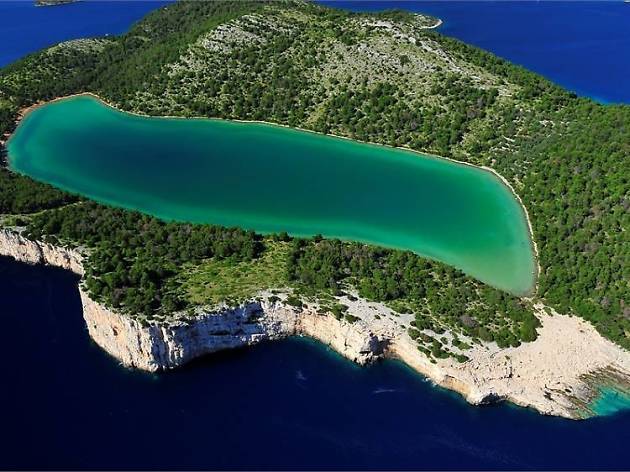 Croatia's coast is pure, nearly all 2,000 kilometres and 1,200 islands of it, and is open to all. Verdant islands, bare karst-rock islands, tiny dots of islands with nothing on them but a lighthouse converted to accommodate isolated holidaymakers, naturist islands, islands with just deer and naturists feeding them, islands with cocktail bars attracting the VIP set, islands for windsurfers, islands for sculptors, islands for Tito's political prisoners, islands for Tito's collection of safari animals, islands so remote they're nearer to Italy, islands called home by a family of 120 dolphins, islands of age-old fishing traditions, islands with a particular cave in which the sunlight turns a brilliant blue for an hour each day, islands known for their wine, cheese or anchovy pasties. More than 80 per cent of Croatia's islands have no people on them at all.
If you're looking for an island worthy of a week's stay, some – like Brač – are expansive enough to have their own airports. If you're after daytrips and excursions, most can be reached by ferry from the mainland. Some of the tinier islands are determinedly deserted, meaning that overnight stays are banned – but you can still take boat trips to these Adriatic gems. There's plenty of island hopping to be done, here's our pick of the best in Croatia.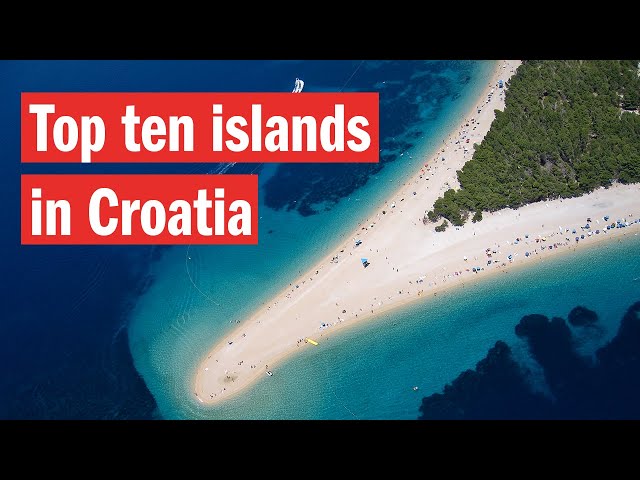 RECOMMENDED: 40 great things to do in Croatia.
1
Nowak Lukasz
You've probably already heard of Hvar. If you're a yacht-owner, you've probably spent a few summers bobbing around on its sun-soaked shores. But despite its reputation as the swankiest of Croatian destinations, Hvar is much more than just a magnet for the reasonably famous and unreasonably rich – err from the money-soaked town centre and into the more modest coastal towns of Stari Grad and Jelsa, and you'll find history, heritage and culture. There's plenty of room here, on one of Croatia's largest islands, for luxury-loving semi-celebrities and family holiday-makers alike, and with 2724 hours of sun a year, there are plenty of rays to share out, too.
The standout attraction here is not the island itself – although, as we've come to expect from Croatia, it is something of a dreamy haven – but the blue cave of Biševo that lurks, Aladdin-like, off its shores. Vis itself is the furthest afloat from the Croatian mainland, and from 1950 until 1989 it served as the Yugoslav National Army's base, out of bounds to foreign visitors. So it still has the air of an unspoilt paradise, and visitors are seduced by its rudimental beauty. Two towns – the northeast Vis Town and Komiža, in the southwest – vie for tourist attention, and you'll find several beachy enclaves in crevices along the rough coastline.
3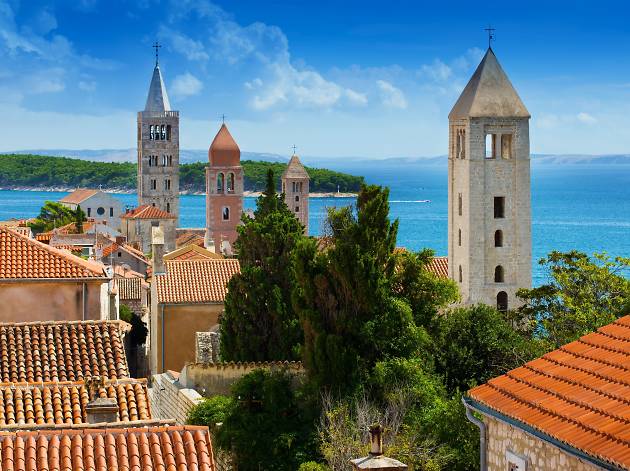 Gergely Zsolnai
Sitting just off the northern coast, nestled in the Kvaner Bay, Rab is 22 km of tranquillity that forks out into the Adriatic sea. Its first taste of the limelight came when King Edward VIII took his new wife Wallis Simpson to the island in 1936. He soon cast off his regal garments and threw himself into the sea – so the story goes – setting the island's nudist-friendly tradition off to a royal start. Rab has an especially calm, rustic vibe – flanked by sheltering ridges, its stunning beaches are untouched by turbulent mountain winds, and the small but lively town is a ramshackle patchwork of terracotta roofs, cream walls and church towers that soar into the sky. Locals are proud of their unassuming homeland's heritage, and each year the island is swept up into feverish party atmosphere as the summer festival spurs into action.
When the Greeks that originally set up camp on this island first landed, they were so struck by the dense, dark forests there that they called it Korkyra Melaina – Black Korčula. Now its famed for its white wine (the crispest, coolest kind made from its endemic posip grape) but those enchanting woodlands still exist, and the island – the second most populous in the Adriatic region – is a mix of quiet hamlets and vineyards tangled up in the woods, and fishing villages dotted along the winding coast. Korcula town is often dubbed 'Little Dubrovnik' because of its formidable medieval walls, but it has its own attractions to offer, too: you can visit a dedicated Marco Polo gallery (Croats claim he was born here; Venetians vehemently disagree; the museum is edifying either way), and a beautiful cathedral.
A short ferry trip away from coastal city Split, Brač is the largest of the central Dalmatian Islands, with a population of 13,956, its own airport (Bol), and the highest mountain on any Adriatic island. It attracts a less glitzy crowd than Hvar, and its main offering is its rich history (it's been inhabited since the Neolithic age) and its richer olive oil (olive cultivating is a local trade and tradition). A fairly arid place, Brac is characterised by rocky coastal spots, and its signature export is the natural white stone which gets architects from all over the world salivating.
6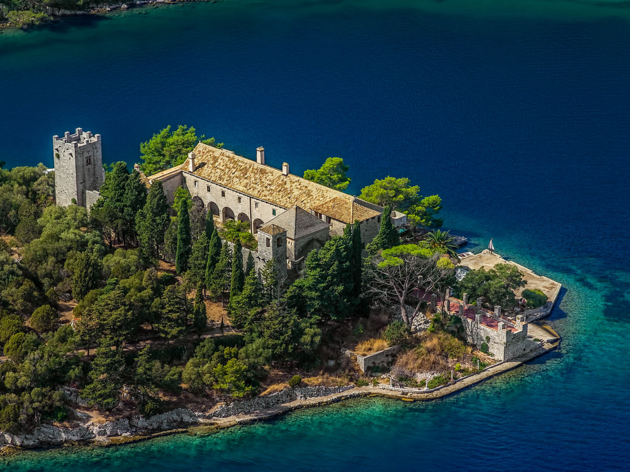 volonteri.parkovihrvatske.hr
One of the most edenlike spots in the Dalmatian archipelago, Mljet is improbably green and salubriously lush, and is home to an expansive variety of sea creatures that swim (like the cast of Finding Nemo, we like to think) off the island's coast. Two salted lakes – Veliko and Malo Jezero – lure swimmers into their still waters, and an especially delicious local variety of goats' cheese lures them into the restaurants afterwards.
7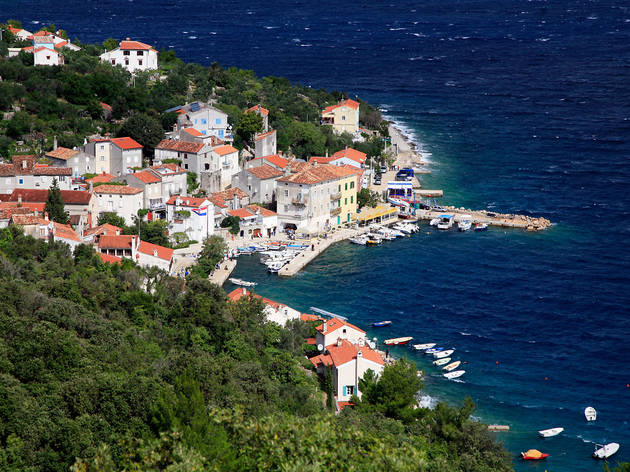 © Dave Jepson/Time Out
You'll find yourself frequently bowled over by beauty on Cres, an archetypal Croatian island: its northern hills are consumed by oaky forests; cliffs stand, majestic, along the coastline; and crumbling hilltop towns provide a dose of transportative antiquity. You'll probably discover your inner ornithologist, too – Cres is known for its population of griffons, and no sight is more spectacular than that of the fearsome bird spreading its wings and swooping out into the Adriatic sunset.
8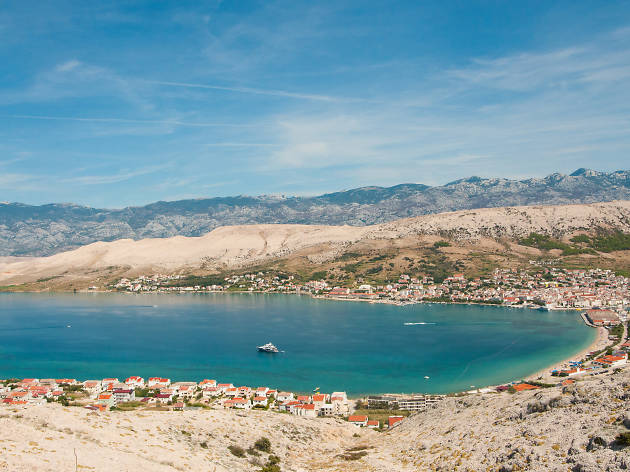 Anna Kwiatkowska
Pag is thin and 64 kilometres (40 miles) long, made up of two parallel mountain ranges. Settlements are mainly sleepy fishing villages, with two towns of any size, Novalja and Pag town. Novalja is a resort town that's become party central. Zrće beach, a short bus ride away, is the biggest club hub in Croatia.
By contrast, the administrative and commercial centre of Pag town exudes cultural heritage. Narrow, fortified medieval streets weave beneath a 15th-century Gothic cathedral and the sun beats hard off the white stone pavement as local ladies painstakingly stitch Pag lace in doorways.
9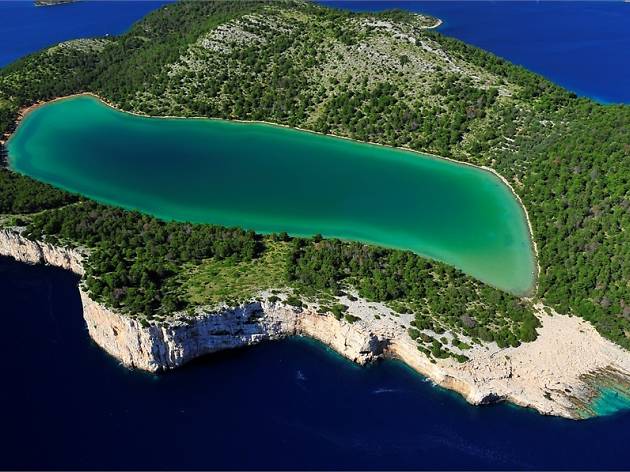 Ivo Pervan
The largest of the northern Dalmatian islands, Dugi Otok – which translates as Long Island – is… erm, long. 45km long to be precise, with a measly width of just 1 – 4km. Characterised by sheer cliffs and sandy beaches (the most famed is Sakuran), it's a sliver of dramatic natural beauty, with its south-eastern quarter declared a National Park and its Telascica Bay generally agreed to be one of the most stunning Adriatic beaches. You can get there by fast boats from the mainland, and spend several days following trekking and cycling trails, scuba diving, climbing – or simply admiring the view from the comfort of a local restaurant.
10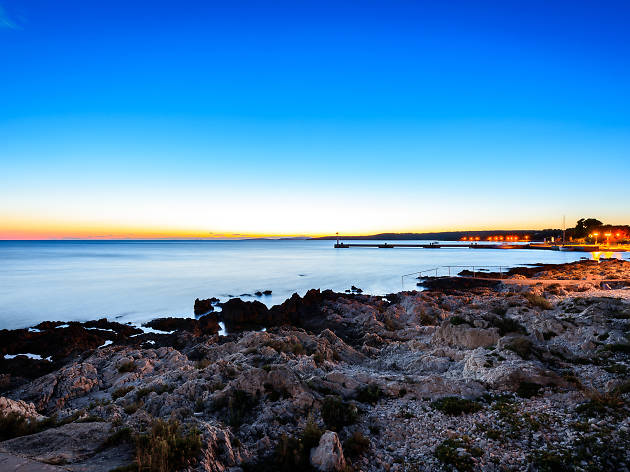 Jure Gašparić
Not one for those of you who get anger-induced headaches when trapped behind a slow walker in the street, this small, determinedly sleepy place has no cars, no hotels – and, between mid-July and late August – no bicycles either. You can ramble, you can amble, but you can't go anywhere fast, and woozy relaxation is almost compulsory.
The best of Croatia
Could there be a better way to see Croatia than cruising around it? Hopping from idyllic island to idyllic island, taking in the natural wonders of Mljet, the party hub of Hvar and the beaches of Makarska? Stopping off to explore the sprawling Roman palace of Split and the iconic City Walls of Dubrovnik? We think not. And to cruise Croatia, your best bet is Sail Croatia; experts in small ship cruising. With Sail Croatia, you needn't be crammed in with hundreds of other passengers on a multi-storey megaship, spending your precious holiday time endlessly queuing to disembark or ask for an extra egg at breakfast. For such an intimate jewel of a country, of more than a thousand islands, all but a few dozen uninhabited, and countless hidden bays, coves and beaches, small-ship cruising is what you need to best enjoy Croatia. That's where Sail Croatia gets the crown for the best way to see the country, offering a variety of cruising experiences to suit every travel style and budget, while maintaining authenticity and offering a true reflection of what Croatia is all about. Not only does it allow you, ably guided by an experienced, English-speaking captain, to discover all kinds of lesser-known attractions as your ship docks and sets off swiftly but your time on board with like-minded travellers will also be that much more rewarding. Consider, perhaps, the Elegance fleet, recently augmented by the Kraljica Jelena, built exclusively for Sail Croatia in 2018, with its top-deck jac
Whatever you're into, you'll find your heaven in Croatia. Here's our insider's guide to the top places, activities and experiences for everyone from cinephiles and club addicts to ramblers and romantics. We've trawled the country to find the most invigorating, inspiring, pleasurable and fulfilling places, products and experiences on offer. Here's our pick of the best things to do in Croatia. Done something on this list and loved it? Share it with the hashtag #TimeOutDoList and tag @TimeOutEverywhere. You can also find out more about how Time Out selects the very best things to do all over the world, or take a look at our list of the 50 best things to do in the world right now.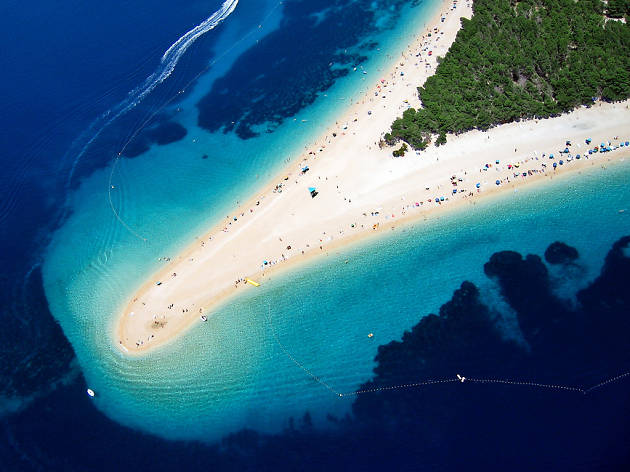 The first thing the foreign visitor should know about beaches in Croatia is that very few of them are sandy. Fine shingle is the closest you're going to get – and, in most cases, the beach is one of smooth pebbles or rocks. Only in rare cases – such as the city beach of Bavice in Split – has someone come and dumped sand somewhere convenient because it's easier for people to play and lie on. What you see is what has been here for millennia, a long, rugged, indented coastline fringed by more than 1,000 islands, almost all of it unblemished by man, industry or motorboat. The range is astounding: some are pure serenity, while others attract toddler-wielding families seeking play-spots in the sun. On some you'll hear the background buzz of bars and café strips – on others, nothing but the waves. Facilities around beaches are usually simple – at most a couple of cafés nearby. Don't expect showers or changing rooms, although beaches near hotels usually have a concrete platform to lay your towel on or dry off easily. Those in the main towns and major resorts will have the standard shops on hand, perhaps a restaurant with a panoramic view. In certain cases, a beach will be the ideal location for a nightclub, but it would be wrong to suggest that Croatia's coastline is built up – yet. The government sets strict guidelines on planning: no permission will be granted for a construction nearer than 100 metres from the Adriatic. C. Without much industry to speak of, the country depends on