Heads up! We're working hard to be accurate – but these are unusual times, so please always check before heading out.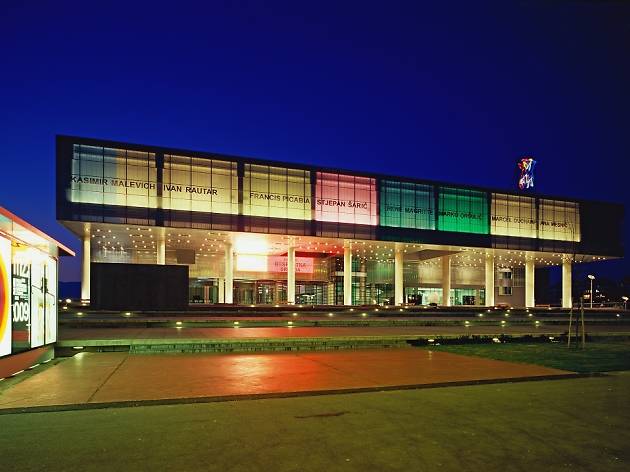 1/4
© Krause, Johansen
Museum of Contemporary Art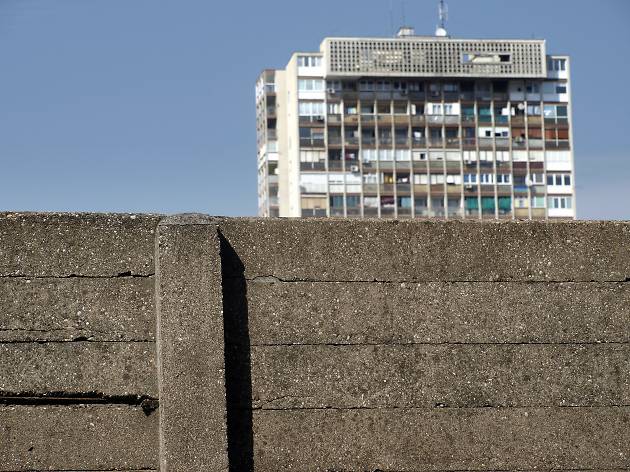 2/4
Mario M Krce/Flickr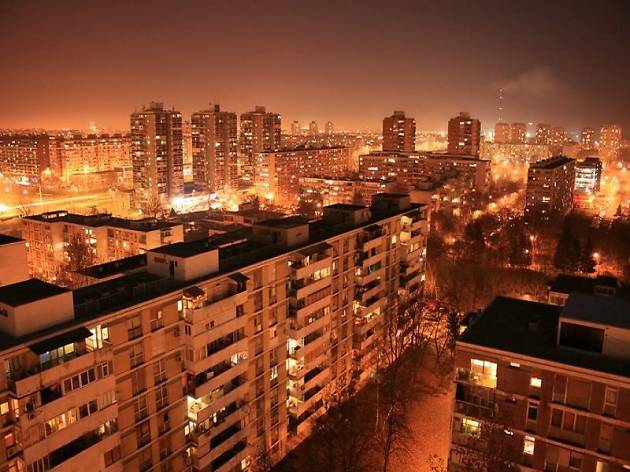 3/4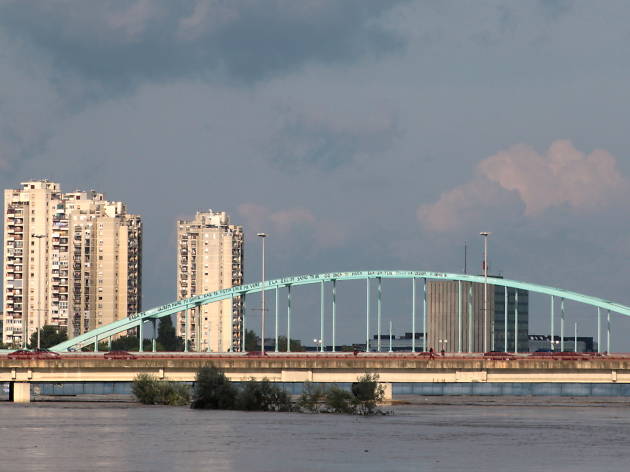 4/4
Lovro Rumiha Zagreb/Flickr
Brilliant neighbourhoods to visit in outer Zagreb
Our pick of intriguing off-the-radar districts which are well worth a visit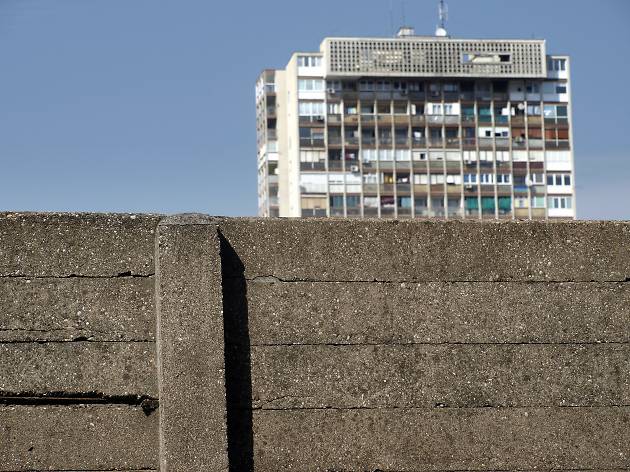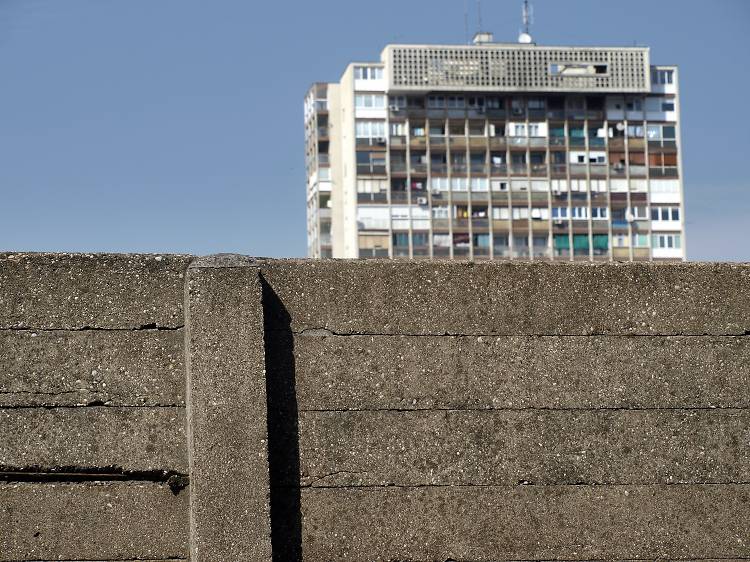 Mario M Krce/Flickr
Sightseeing trips in southwestern Zagreb rarely get much further than the Cibona tower, the cylindrical office block that sprouts like a strangely upright Tower of Pisa from the corner of Savska cesta and Kranjčevićeva.
It would be a shame not to carry on towards Trešnjevka, a traditionally working- class district that has been progressively gentrified over recent decades to become one of the city's most mixed neighbourhoods. With a name that means something like 'Cherryville' (trešnja is Croatian for cherry), Trešnjevka is often referred to as 'Red Trešnjevka' – a reference both to its suburban fruit-orchard origins and its strong socialist traditions. For a city in the constant throes of change, gritty, mixed-up Trešnjevka arguably represents contemporary Zagreb at its most typical.
Tram Nos.3, 9 and 12 rattle their way from Cibona along Tratinska, which becomes Ozaljska in its western reaches. It's an old-school shopping street largely un-colonized by international brands; with traditional haberdashers and ironmongers rubbing shoulders with the kind of small-scale tailoring shops where you can order a made-to-measure evening gown or simply get a shirt mended.

Tratinska in particular is a favourite haunt of the hunter-gatherer shopper, with a rash of second-hand clothes stores strung out on either side of Zagreb's most chaotic used record store, Free Bird. If vinyl addicts can't get the fix they need here, Karma Record Store is only a ten-minute walk further west.

Trešnjevka's outdoor market is one of Zagreb's largest, its regular fruit, veg and smoked-meat stalls augmented by a profusion of plants, seedlings, and gardening supplies.
West of the market in Stara Trešnjevka Park, Trešnjevka Cultural Centre is one of the more active suburban art institutions in the city, with regular art exhibitions in the Modulor Gallery and a lot of good drama, music and modern dance in its theatre.
Over on the southern fringes of the neighbourhood, the Trešnja Theatre stages some of Zagreb's best productions for children and young adults, in a purpose-built auditorium opened in 1999 – the mosaic-covered exterior is an attraction in itself.
Trešnjevka's most pronounced architectural feature is the grid of narrow alleyways that spreads north of Ozaljska, each overlooked by two-storey houses that frequently feature private gardens. Dominated by the sound of birdsong and the smell of family lunches, there's little here to remind you that you are near the centre of a major city.
There's not a great deal of gastronomy or nightlife in Trešnjevka, although there's something of a café-terrace strip along Trakoščanska (which leads to the Dom Sportova sports centre and the Panorama Hotel Zagreb).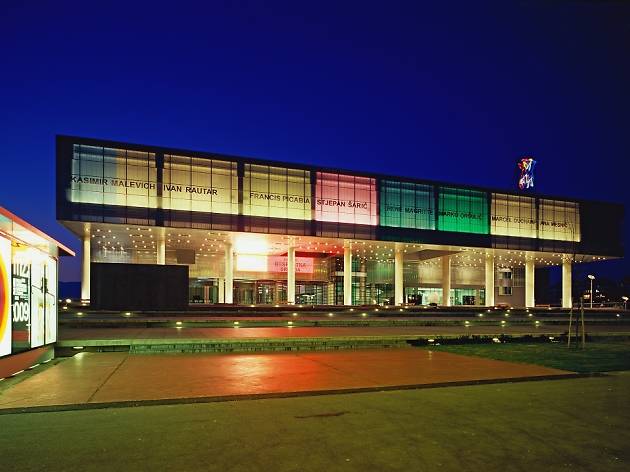 © Krause, Johansen
Across the Sava river spread the suburbs of Novi Zagreb, a collection of utilitarian post-war housing blocks without the charm of the city's Habsburg hub. The most notable magnet to the area is the Museum of Contemporary Art.
The largest museum ever built in Croatia and the first to be built in Zagreb for 125 years, the Museum of Contemporary Art comprises 5,000sq m of exhibition space, a library, a multi-media room, a boutique and a children's workshop. The MCA, known to Croatians as the acronym MSU, is one of the major cultural institutions to have been located in Novi Zagreb, the little-visited area over the Sava river.

With its proximity to the redesigned Bundek recreation park, it represents a new stretch to the famous urban axis of Zagreb's Green Horseshoe, created in the 19th century.
For a very different cultural experience, jump a cab or tram Nos.6, 7 or 8 over the river to Novi Zagreb and the Sunday morning flea market at Hrelić. Many of the goods here are cheap – clothes, CDs, sports shoes – but you'll also find but you'll also find piles of oddities and rarities from all over the Balkans.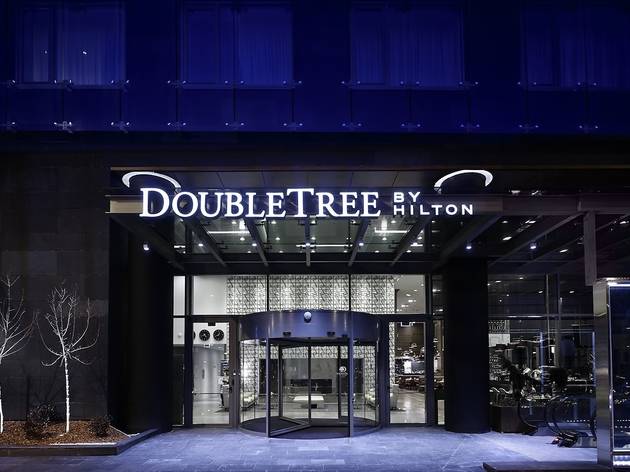 © DoubleTree by Hilton
The street billed as Zagreb's answer to Wall Street begins rather anonymously, with an INA petrol station followed by the grey office block of the Zagreb Gas Board. Only when you reach the curious, double-crescent wedge of the Grand Centre office tower slightly further down do you realise that you are in Zagreb's much-vaunted business district.
Architecturally speaking, the long straight strip of Radnička is still a bit of a mongrel, with a post-industrial landscape of low warehouses and former factories on one side of the street, and new office blocks and exclusive residential developments on the other.
Standing at the end of a row of bank-HQ buildings, the streets most prestigious development is the Green Gold Centre, a nexus of shops, cafes and conference facilities. Round the back, there's the DoubleTree by Hilton hotel. The surrounding gardens contain rockeries, water features, and grass that looks unnaturally green for the Pannonian summer.
A rash of restaurant openings is turning the Radnička region into something of a culinary quarter too. Delicious trad cooking at Bosnian-Herzegovinian restaurant Mostovi has already been drawing diners to Radnička for several years. Other leading restaurants such as Asian-Adriatic fusion outfit Tekka and Bosnian-themed Sofra have successfully opened new branches on Radnička, alongside Zagreb's only Lebanese Delicija Libanesi and there's a plethora of brash new cafes in and around Green Gold.
All of these places are busy with lunching office workers during the day, but Radnička has some way to go before it becomes the kind of place where young professionals come to spend their evenings. Although with the city's fast-changing work-and-play habits, this can only be a matter of time.