Centrepieced by its marble-floored Old Town, surrounded by the pristine white walls that stood protecting its historic heart over centuries of fire, earthquake and conflict, Dubrovnik is inundated with visitors every summer.
Escaping the crowds is never straightforward, particularly in high season.
With the city's main harbour a taxi journey from town, public-ferry schedules geared to early working hours and private-boat rental oversubscribed, getting away over the water is rarely a straightforward proposition.
With newly launched UberBOAT, you're just a tap of a button away from unique, reliable and safe transportation from a speedy transfer over the waves or a half- or full-day tour.
The service works pretty much the same way the app does for cars. Once you request a boat for between eight and 12 passengers, you're guided to a nearby pick-up point where your captain will be waiting.
The rest is up to you!
Most of Dubrovnik's five-star hotels and high-end restaurants are ranged around panoramic headlands that gaze out onto huge blue swathes of the Adriatic Sea. Luxury lodgings such as the Bellevue, the Excelsior and the Valamar Dubrovnik President boast private beaches, infinity pools and world-class spas as well as fine dining and private villas.
From there, it's an easy hop by UberBOAT to the exotic islands that beckon on the horizon.
The isle of Lokrum is the stuff of legend, an unspoiled paradise of tropical botanical gardens, a ruined Napoleonic fort and a deserted monastery dating back more than 1,000 years.
The largest of the Elaphiti Islands, Šipan is peppered with a handful of churches, orange groves and the odd nobleman's villa from the Habsburg days. Its entire population would fit into one of Dubrovnik's larger restaurants. Most make their living from melons and speak a strange local dialect. A journey here is a journey back in time.
For a different kind of day trip, the nearby verdant peninsula of Pelješac provides the best and most convivial introduction to Croatian wine. On the vertiginous slopes near the famed destination of Dingač, vineyards receive just the right amount of Dalmatian sun for indigenous Plavac mali grapes to produce the ruby-red wine recognised as the finest in Croatia. The namesake Dingač can be sampled at source, in the winemakers' homes that form a visitor-friendly trail along the peninsula.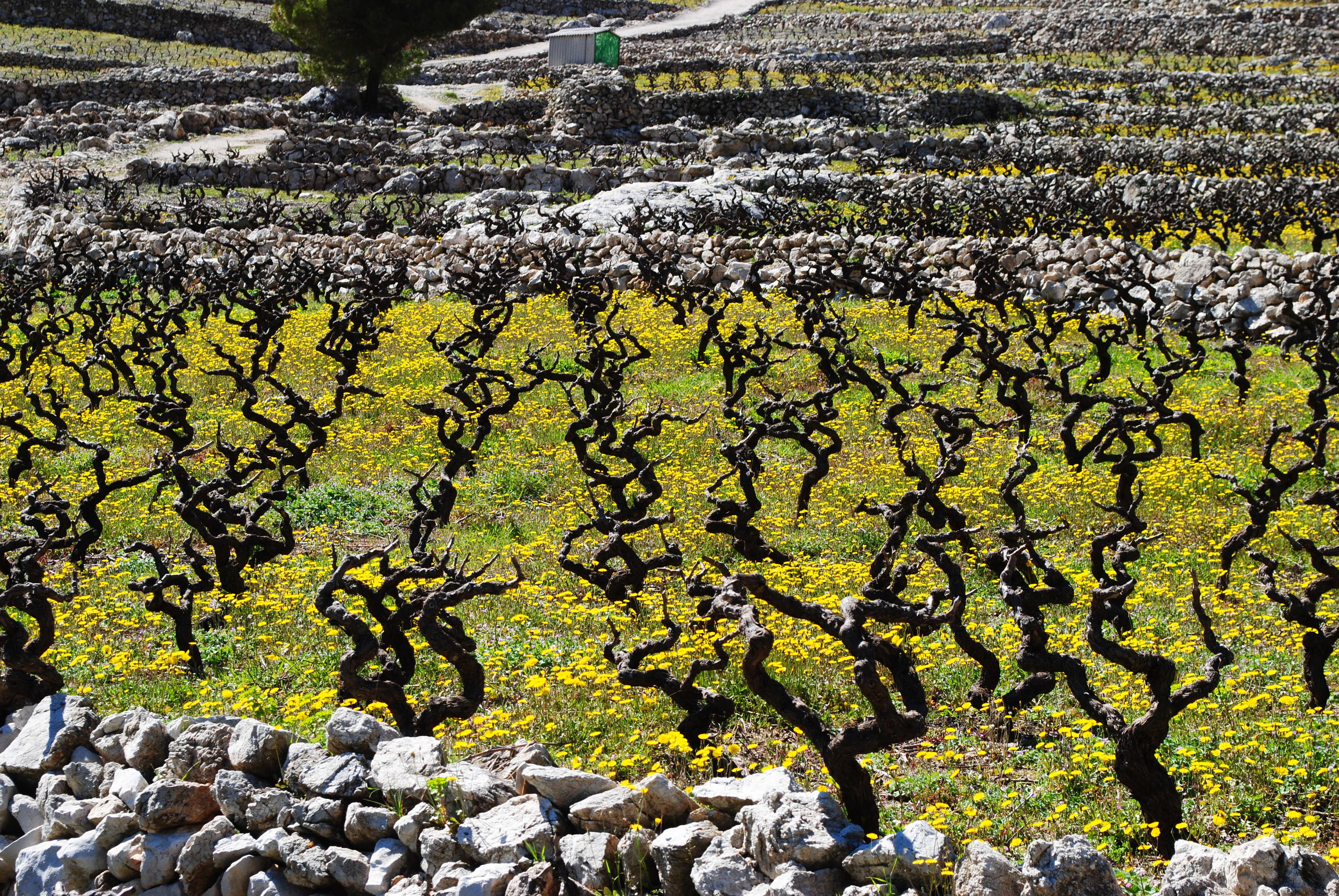 By the side of the road, local producers sell oysters, harvested since Roman times, equally considered to be the most delectable in Croatia.
Back on the mainland, Dubrovnik hides much of its celebrated charm in hard-to-access spots tucked away from the bustle of the Old Town.
Past the Villa Dubrovnik of 1960s' Hollywood lore, the beach locals prefer is Sveti Jakov, pretty much where Dubrovnik runs out of road. Cherished but rarely crowded, it features showers, sunshades and a bar and restaurant at the same level as the part-shingle, part-pebble beach. From its crystal-clear waters, Dubrovnik shimmers in the distance, brightly illuminated as the sun sets.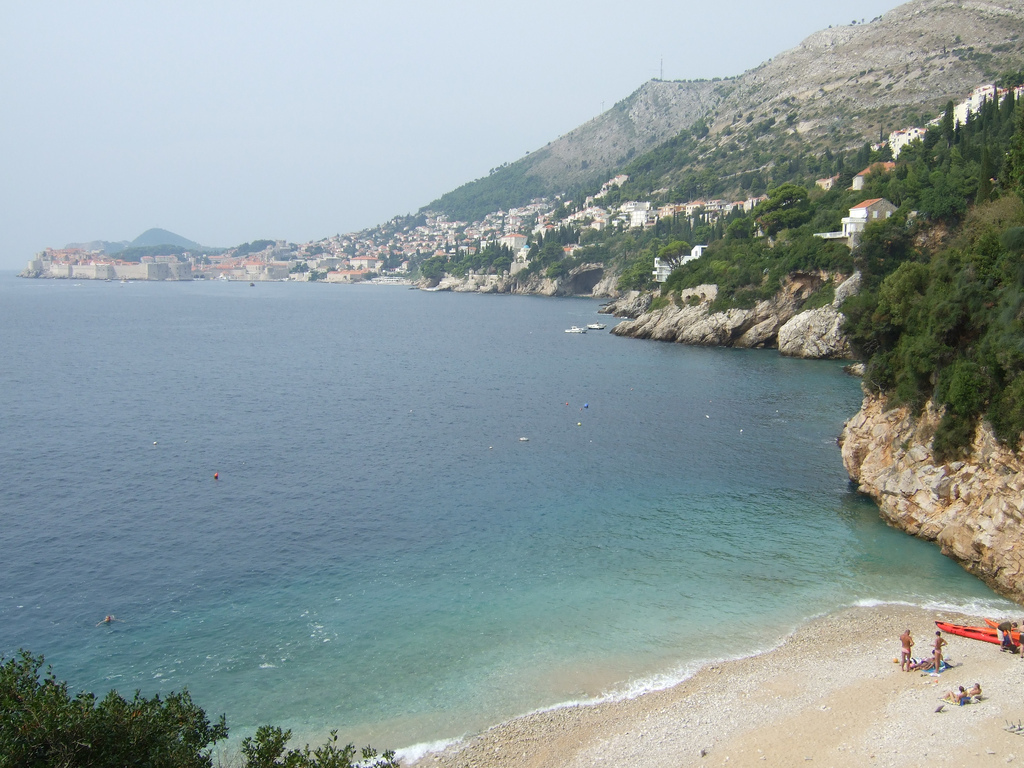 Nearby stands the Hotel Belvedere, abandoned after 1991 and used for wild DJ parties in the 2000s. One of many Dubrovnik locations where the hit TV series 'Game Of Thrones' was filmed, this former architectural gem was recently purchased by a Russian magnate. After nearly two decades, its renovation will be several more years in the making.
Even more isolated yet closer to the Old Town, near the opulent Grand Villa Argentina, Betina špilja is a rare find indeed. Accessible only from the sea, this hidden cave is fronted by a beach of fine white pebble. There are no facilities so take your own provisions. The cave is named after ground-breaking mathematician and physicist Marin ('Bete') Getaldić, whose many travels around Elizabethan Europe led him back to the mansion that once overlooked this spot. His parabolic mirror is displayed in the National Maritime Museum in Greenwich.
This dramatic stretch of coastline contains further cultural curiosities. Dubrovnik's Museum of Modern & Contemporary Art is housed in the beautifully proportioned Banac Mansion, conceived in the 1930s for the prestigious ship owner of the same name. Converted after World War II to accommodate one of most outstanding collections of modern art in Croatia, today it provides four floors, a garden and atrium for a regularly changing display of paintings, drawings and sculpture. Portraits by locally born fin-de-siècle painter Vlaho Bukovac are often the highlight of any visit.
The bay of Gruž is known for its harbour, its market and its excellent seafood restaurants. An awkward trek from town but photogenic one by boat, Gruž is lined with quality establishments such as the strikingly contemporary Amfora, whose enterprising young ownership puts focus on locally sourced seasonal greens with fresh fish. The team behind the Porat, Ivana and Damir Raguž, can also be spotted at the nearby market shopping for that morning's prime produce. Fishing boats dock alongside, bringing their newly landed catch to those lucky enough to have chosen to dine late here.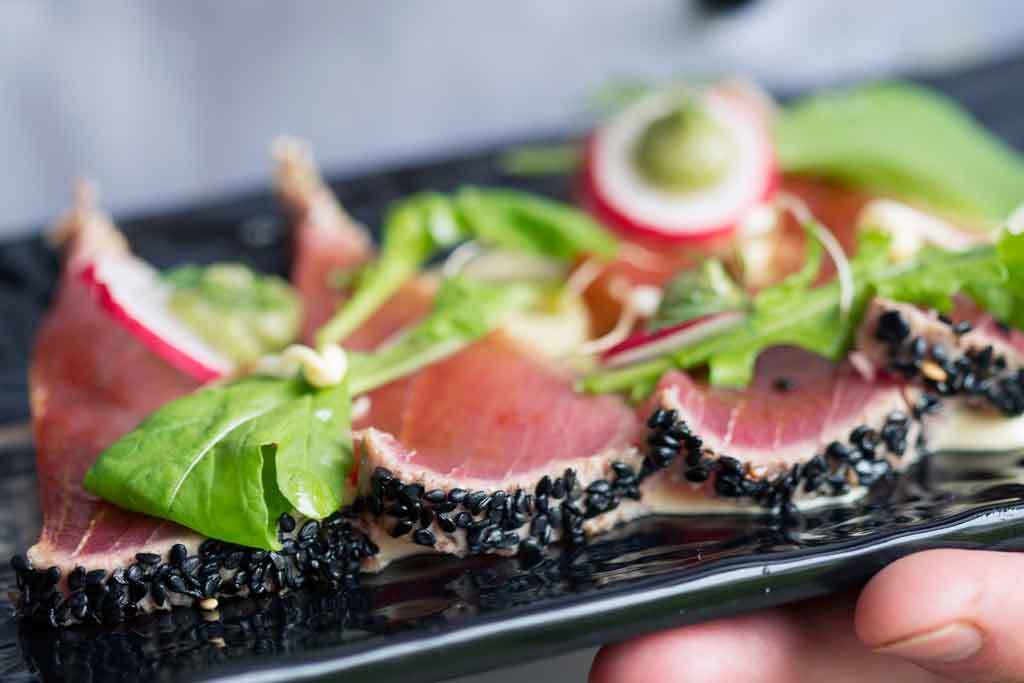 For something truly memorable, beyond Gruž, over the dramatic Franjo Tudjman Bridge that connects Dubrovnik to the rest of Croatia, lies the tiny fishing village of Zaton Mali. In the sheltered bay of Zaton stands the waterside restaurant of Gverović-Orsan, housed in a boathouse hand-carved for a Renaissance nobleman centuries ago. Home to this family-run restaurant for more than 50 years, it offers the house speciality of black shellfish risotto, best enjoyed on the sun-catching terrace. Inside, galley sails and restored maritime artefacts provide further authenticity. Alongside beckons a private beach, with its own shower, so close you can swim between ordering your meal and tucking into it.