Heads up! We're working hard to be accurate – but these are unusual times, so please always check before heading out.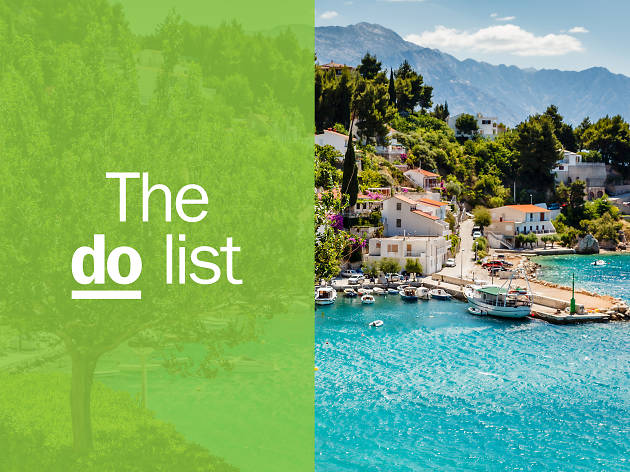 20 great things to do in Makarska
Discover the best things to do in Makarska with our insider's tips on sightseeing, dining and drinking
Makarska lends its name to the Riviera that stretches for 30 kilometres in either direction, one north towards Split, the other south to Dubrovnik. Easily the largest settlement, Makarska is both the geographical and administrative centre, a busy town of several churches, a Baroque palace and a Napoleonic monument. Ancient Cretans may have lived here, the Romans certainly did, and for 400 years it was governed by Ottomans, Venetians, France and Vienna in ever-switching succession. No longer a trading post, its half-moon bay now fringed with palm trees and pretty terrace cafés, Makarska is the ideal base from which to explore the Biokovo Nature Park that rises behind it.
RECOMMENDED: More great destinations in Croatia.
Done something on this list and loved it? Share it with the hashtag #TimeOutDoList and tag @TimeOutEverywhere.
You can also find out more about how Time Out selects the very best things to do all over the world, or take a look at our list of the 50 best things to do in the world right now.
The best things to do in Makarska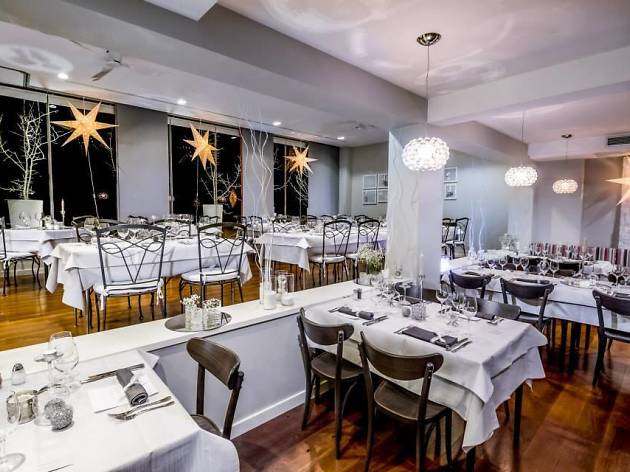 Ivan Andriji
1. Devour succulent swordfish
Set one street in from Makarska's busy seafront, Jež has long been a locals' favourite, a reliable choice for Dalmatian standards. Then came Jadran Grančić, only 25 but with eight years of experience at the top hotels in Zagreb. Initially suspicious regulars needed time, and a special gastronomic evening, to take to his molecular gastronomy, but now Jež has won over both the traditional customer and the discerning tourist, happy to find swordfish on a Makarska menu and home-made bread to accompany the divine prawn soup. Classy service and décor are both appropriate for the upper price bracket.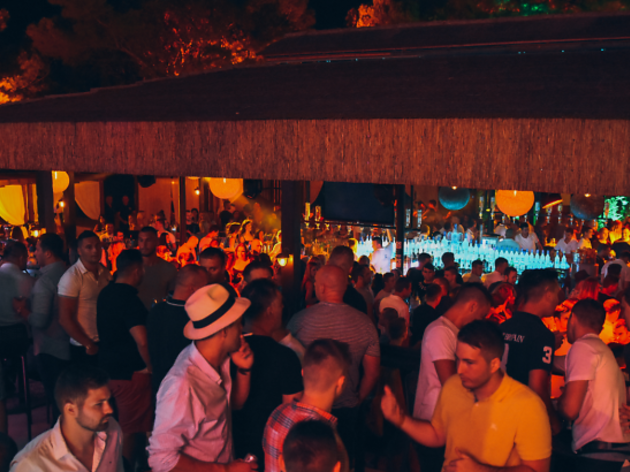 Makarska Touristik
Makarska kicks into life from June until September. Occurring almost (but not strictly) every week in July and August, Makarska's Fishermen's night sees a sprightly folk festival animate the waterfront. A celebration of local culture specifically for visitors, it's a great opportunity to snag some fresh fish and seafood, washed down with local Croatian wine. The festival sees people milling about in traditional costume and attendees participating in fun, simple games like balancing on a beam to the soundtrack of Dalmatian music.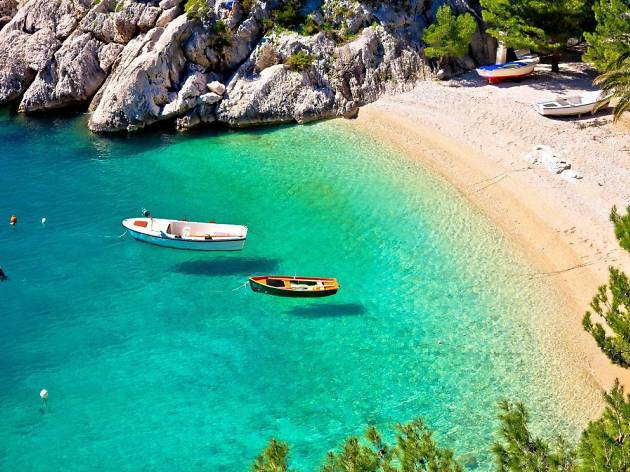 xbrchx
Makarska is blessed with beaches. If walking, simply go northwards until you land the perfect spot. The town beach is a long promenade featuring cafés, restaurants and ice-cream vendors. With jet-skis cutting tracks in the water, and inflatables and pedalos bopping up and down, this option is great for families but far from a peaceful getaway. A short trek north, Ramova beach has majestically clear waters, with the occasional parasailer ripping across the sea. Nugal beach, to the south, offers excellent seclusion. It's not easy to access (by foot or by boat are the only options) the reason, perhaps, why it's the favourite of many locals. Underground freshwater springs rise here, meaning the water is refreshingly cooling. It's also a popular nudist spot.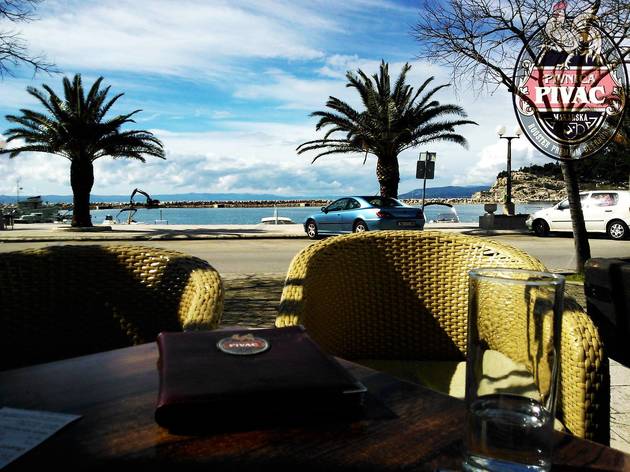 ©Pivnica Pivac
4. Sip coffee with a view
You can usually determine the quality of a bar before you sit down by looking at the clientele which inhabits it. That Pivnica Pivac's clientele are not all tourists should provide an inducement to enter. Located just by the main promenade, this bar offers pleasant views and the best range of beers in Makarska. They stay open until 2 am and with their uncommonly good music playlist, it's easy to stay until closing time. It's also a great place to remedy your hangover with a coffee in the morning.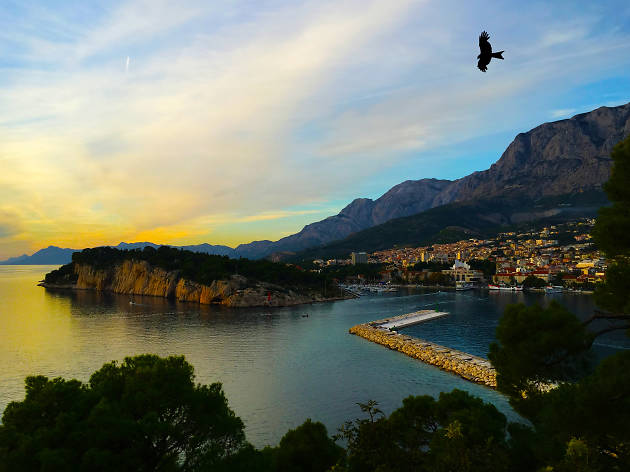 Marcin Mierzejewski
Placed at the foot of the mountain Biokovo, expect glorious views of the sea and the charming town, backdropped by a spectacular mountain range. It offers a stunning contrast at sundown or sunset, as the colours of the rocks and buildings seem to change shades almost every minute in response to the ebbing strength of the sun's rays.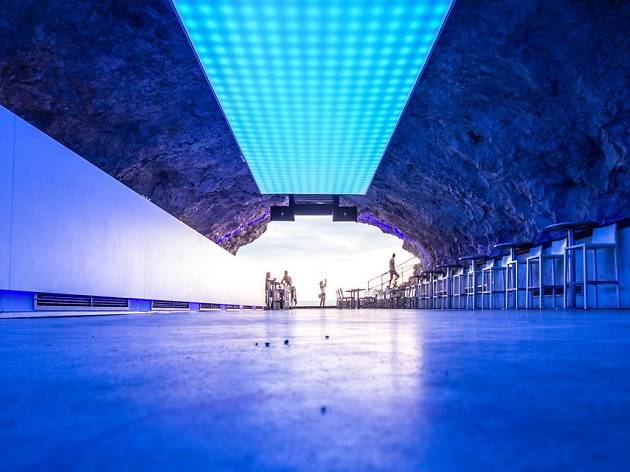 Dustin Proebstl
Makarska is not a clubbing capital, but as the largest settlement between Split and Dubrovnik, it has more options than most. Young people from neighbouring villages often beeline here on weekend nights. Peter Pan is popular with locals, but the Balkan turbo-folk music might begin to grate. The best option is Deep Makarska, situated inside a cave. They take full advantage of the setting, illuminating the cave with atmospheric lighting. It also offers a splendid view.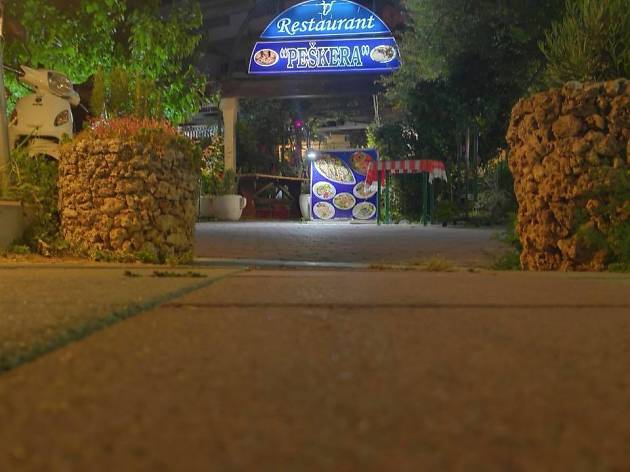 For fish in Makarska, Peškera is one of the best options, the daily catch presented to guests before their choice is prepared in the classic Dalmatian fashion. This is also the place to try octopus or veal slow-cooked under a so-called bell or peka, and covered in hot embers. This ispod peke method requires at least a couple of hours to bring to perfection, so the usual custom is to order the day before or earlier that morning. The vegetables will have been grown nearby. A spacious terrace surrounded by greenery, close to the beach, completes the picture.
If you're expecting white linen service or quiet contemplation over a glass of wine, Buba isn't the beachside bar you're looking for. But for a youngish, party-minded crowd of locals and internationals, this is the place to congregate. DJs play throughout the day and nights, the music ranging from deep house to tougher variants and full on party mode.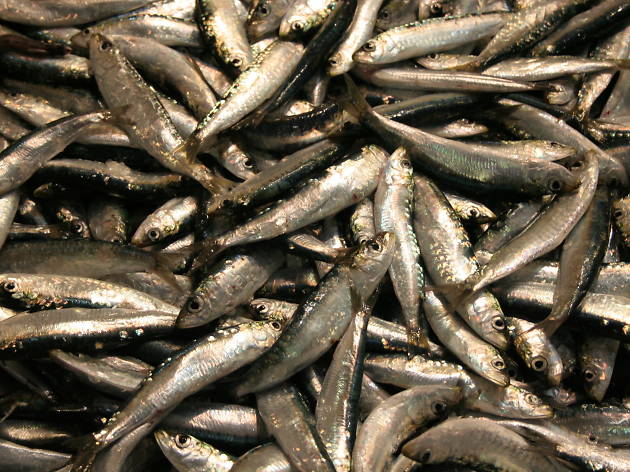 9. Sample spectacular Dalmatian food
It may not look much from the outside, bare brickwork and a ship's lifebelt, or the inside, bare brickwork, and low ceilings, but the Kalalarga on Makarska's main thoroughfare of ulica Ante Starčevića serves some of the best Dalmatian food you'll be served on the Makarska Riviera. With the town's main fish market 200 metres away and the produce market also close, chef Mario Tomaš and kitchen have quality materials to work with, to produce traditional favourites and dishes with a more modern slant. These appear on the selection of daily specials, which operates in place of any tired regular menu.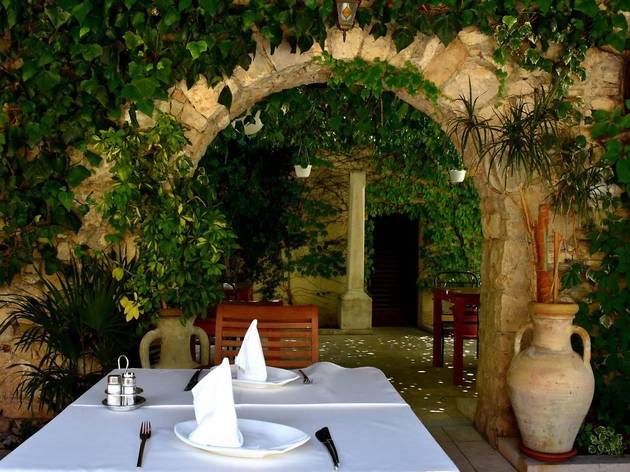 10. Dine on a sunset waterfront
Right on Obala kralja Tomislava, Makarska's seafront promenade, Riva is attached to the four-star hotel of the same name but a destination restaurant in its own right. The attraction here is not just the location, although that obviously helps. The fish here has been landed earlier that day, the mussels and crabs will also be fresh. Carnivores are well catered for, steak tartare a favourite. Riva also has one of the widest choices of domestic wine in Makarska. A terrace sheltered by pine trees provides shade and atmosphere, while the interior is decked out with suitably maritime imagery.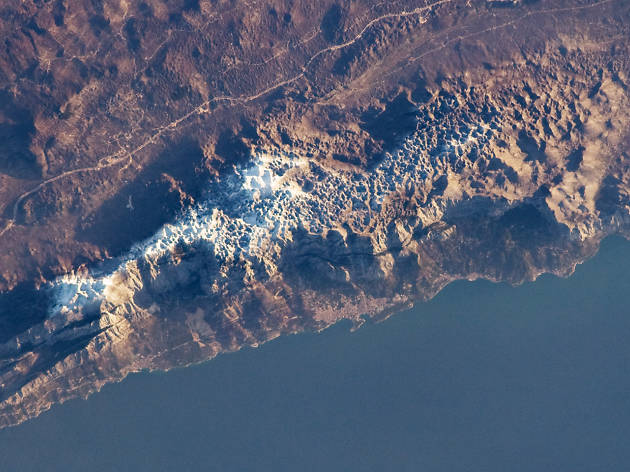 11. Take a guided tour of Biokovo Nature Park
Sternly looking down over the Makarska Riviera, the unspoiled heights of Biokovo are best explored with an expert English-language guide provided by the park itself. Tours can be half-day (three-hour) or full-day (six-hour) and fees include admission and multimedia presentations. Depending on the route, you should discover abandoned villages, isolated churches, remains of prehistoric dwellings and look-out posts with stunning views, not to mention the rare flora and fauna. Your guide will also explain the unusual geology of the region and the tectonic shifts that created it. Suitable footwear is a must, and independent exploration is inadvisable for those unfamiliar with the terrain.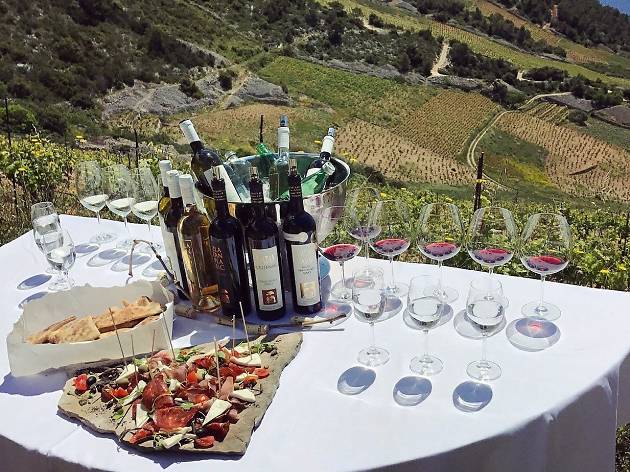 ©Zlatan Otok
12. Get to know Croatian wines
Dalmatia is famous for its wines. Different varieties of grapes hang from vines which cling to steep island slopes or rest in hinterland fields of much more gentle gradients. Some wines made within a 50km radius of here can offer completely different flavours to others made just a few kilometres away. Touring a local winemaker is a good way to get to grips with the different varieties and flavours. Zlatan Otok's vineyards near Baška Voda are 75 hectares with 650 000 vines between the altitudes of 30 and 400 metres. Here they grow reds Plavac Mali, Crljenak (Zinfandel), Merlot, Cabernet Sauvignon, Syrah, and whites Pošip, Žilavka, Dubrovnik Malvasia, Chardonnay and Yellow Muscat.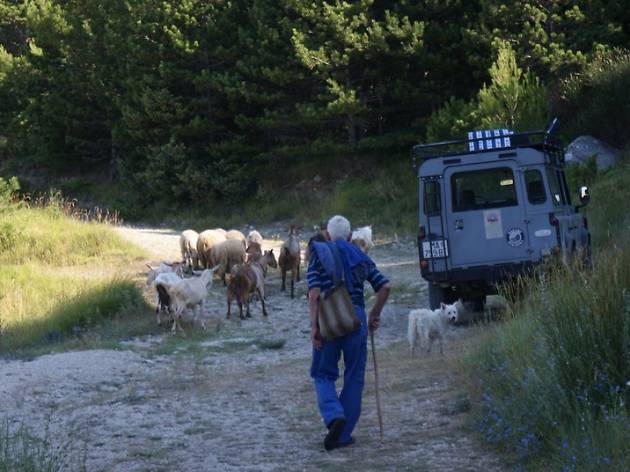 Safari Makarska
13. Adventure on a safari
Safari Makarska is an off-road adventure presented by a friendly local guide Mladen. His local knowledge and manner are what make this such an enjoyable and authentic experience. His Landrover zips along backroads of the hinterland on a trip that is eventful and funny. You can experience some of the best sights, smells and tastes this region has to offer, including the rugged Biokovo mountain.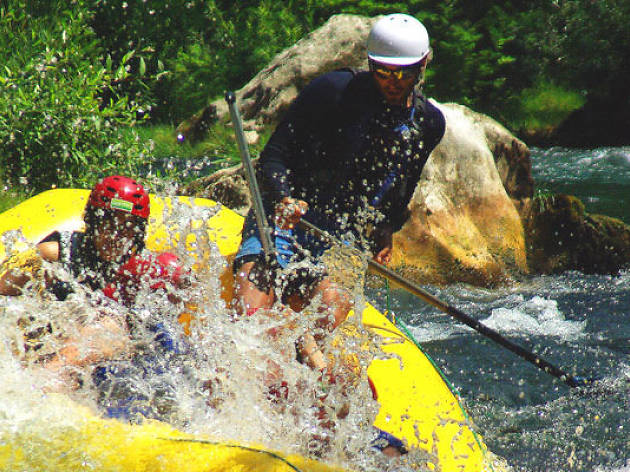 Raftrek Adventure
14. Zipwire across the Cetina river
Cetina is a river that winds its way through some 100 kilometres of the Dalmatian hinterland before reaching the sea at Omiš. You don't need to travel so far to visit it though, as its nearest point to Makarska lies just beyond the upper part of Brela, three-quarters of an hour to Makarska's north. Along the river, you can take part in various activities such as canyoning, rock climbing, kayaking and more. There's a high zip line over the river too, which is a bit of a trek, but worth it if that's your thing. There's also one at Tučepi, in the valley below Biokovo, which is fun and easy to reach by car, but with less picturesque views.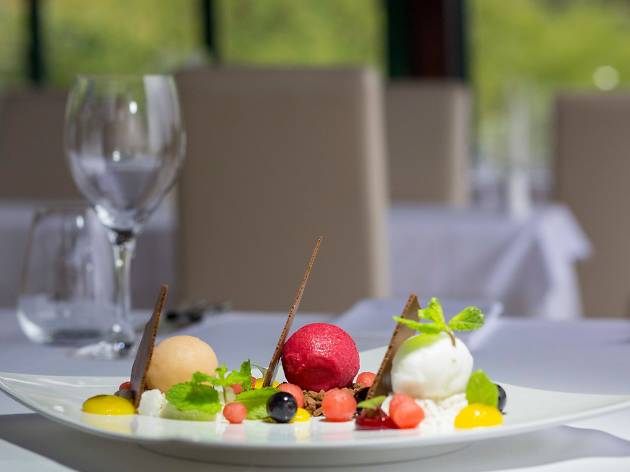 For many years one of the finest dining spots on the Makarska Riviera, if not the finest, the Michelin-recommended Jeny was opened by the Čović brothers back in the 1980s, head chef Vlado and restaurant manager Milenko. With its dégustation menu of seven exquisitely conceived courses paired with six glasses of wine, this Tučepi institution remains the gold standard for gastronomy in this part of Dalmatia. Jeny operates evenings only, usually with a long winter break, each year preparing a completely new menu for the upcoming season. The panoramic view of the Adriatic from this elevated location would be reason alone to visit.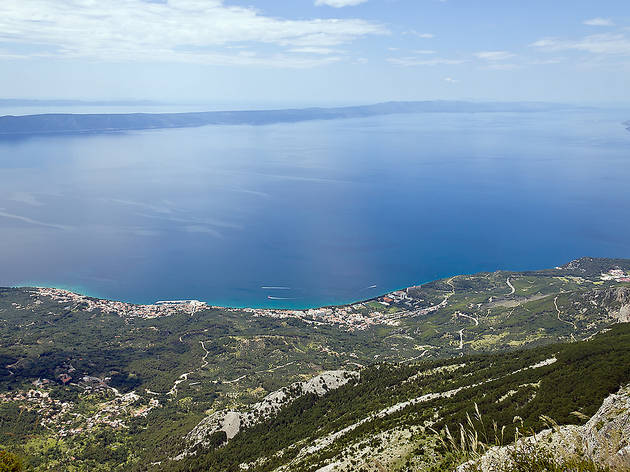 ©ahenobarbus
16. Scale the heights of Biokovo
This five-hour tour provides unparalleled views from the highest point in the Biokovo mountain range, Sveti Jure. Wearing sturdy footwear, you set off from Makarska to reach the visitor centre at Ravna vlaška. From there, you head all the way up to Sveti Jure, Croatia's second-highest peak at 1,762 metres (5,780 feet), the whole coastline spread out below. In certain conditions, you can see as far as Italy. On the way, the English-speaking guide will point out the various flora and fauna of the Biokovo Nature Park. With sections of the trek by air-conditioned minivan, this tour is also suitable for reasonably fit youngsters and seniors.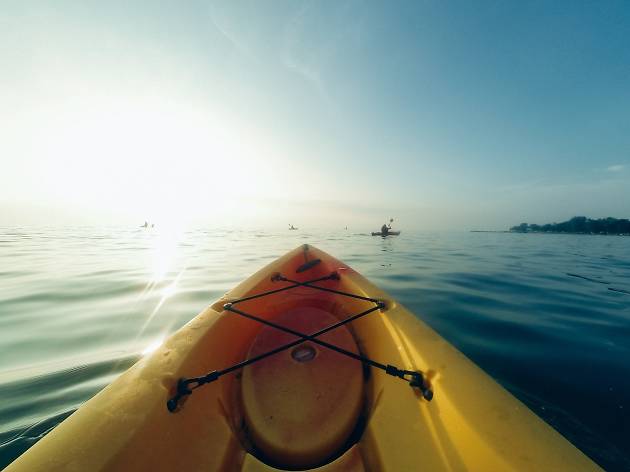 17. Sea kayaking off Brela
A cousin of canoeing, its boats derived from those used by Inuit hunters in Alaska, sea kayaking is a safe and fun sport for all ages. Here on the Makarska Riviera, it means being surrounded by the clear blue Adriatic, backdropped by the dramatic Biokovo mountain range. After English-language instruction, kayakers set off from Jakiruša Bay in Brela, passing undeveloped rocky coastline before arriving at equally unspoiled Vruja Bay. Here you relax on its usually deserted sandy beach, perhaps going for a swim and snorkel taking in the marine life, before heading back to Brela. The tour lasts four hours, all equipment provided.
©ck_novalja
18. Trek to seclusion at Jakiruša
A beautiful beach just north of Brela, Jakiruša best section is far from easy to get reach. Usually, this involves driving and then clambering down to the beach from above, so not recommended for young families or the elderly. But its inaccessibility is exactly what keeps Jakiruša so special. The beach is very attractive and usually uncrowded.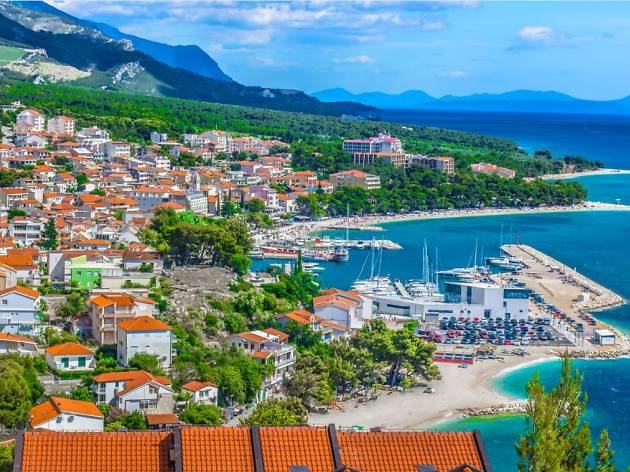 dreamer4787
19. Take a daytrip to Baška Voda
A short journey up the coastal road, Baška Voda is a delightful former fishing village which is well used to catering for tourists. It has excellent beaches, such as Nikolina and Promajna, which are especially good for kids, which shade provided by the nearby pines. The town also possesses restaurants of a different ambience to Makarska. An evening meal in Baška Voda is a relaxed affair, perfect for a quiet family outing.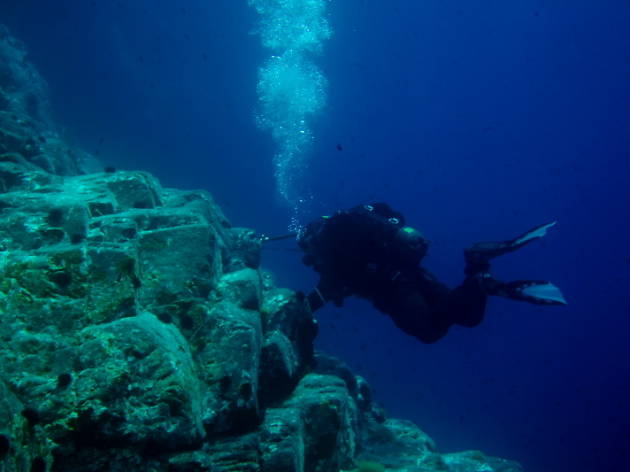 Based by the main seafront promenade in Makarska, experienced More Sub runs all kinds of diving activities for all ages and levels, led by English-speaking guides. Its speciality is boat dives, half-day trips around Vruja Bay, as well as night dives and sunset dives, conditions willing. For experienced divers, a night dive might even take in a wreck, usually the Bracera Mare near Makarska, a traditional trabakul boat that once plied the Adriatic. Today it is the haunt of scorpionfish and eels. More Sub also offers courses, from complete beginner to underwater navigation and digital underwater photography.