Six films to see at Zagreb Film Festival 2019
Six unmissable movies from the 17th edition of Croatia's biggest film festival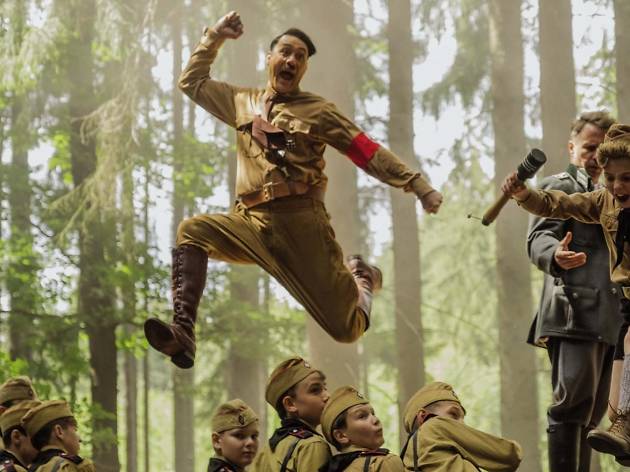 With contemporary selections from the world of international cinema, it's no surprise to find Australian, Belgian, Canadian, Icelandic and Serbian films within the well-curated programme of Zagreb Film Festival. This year, the festival takes place from Thursday November 7th until Sunday November 17th, its longest duration to date and will use several venues around Zagreb including Kino Tuškanac, the Museum of Contemporary Art, Lauba and the Croatian Music Institute. 2019 also sees the festival's largest-ever outreach programme, with selections being shown in 20 Croatian towns and cities including Bjelovar, Dubrovnik, Koprivnica, Rijeka, Rovinj, Samobor, Slatina, Split, Šibenik, Varaždin, Velika Gorica, Zadar, Hvar and Omiš. From dark comedy to touching drama and intriguing thriller, we preview six selections set in distinct, local circumstances, but which examine issues that are universal.



Six films to see at Zagreb Film Festival 2019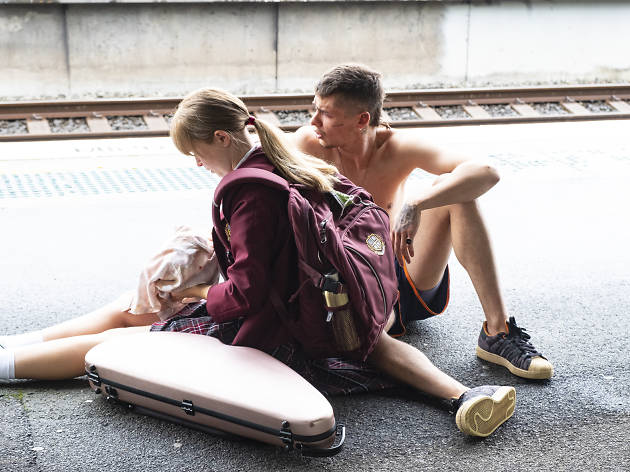 © Lisa Tomasetti
The feature-length debut for theatre and TV series director Shannon Murphy, its young male and female leads delivering incredible performances, there's a fresh and quirky bent to this funny, Australian coming-of-age drama. Much to her parents' horror, seriously ill teenager Milla falls in love with Moses, a small-time drug dealer with a tattooed face. But, after witnessing the affair's transformative effect on their daughter, mom and dad embrace the relationship and reap positive rewards themselves.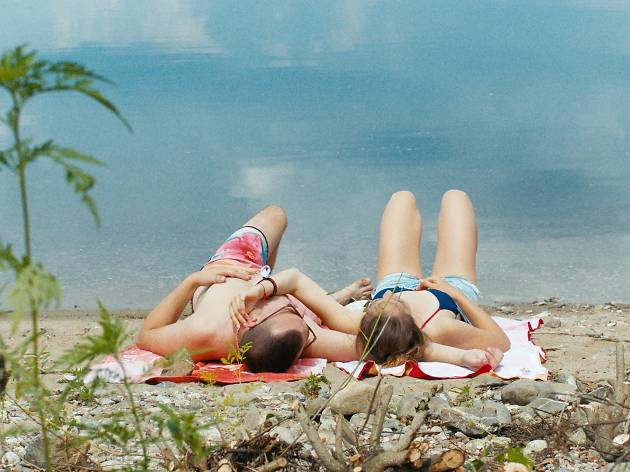 As Bucharest-based filmmaker Ivana Mladenović was finishing her 2017 debut feature film, 'Soldiers: Story from Ferentari', she was struck with a mystery illness which caused her hair to start falling out and prompted epileptic fits. She decamped to Kladovo, the Serbian village on the Romanian border where she grew up and promptly engaged in an affair with a much younger Serbian youth. Like 'Soldiers', this movie is a fictionalised and exaggerated account based on this true story and similarly stars non-actors, including Mladenović in the lead, plus her real family and friends. The portrayal here of village life in the Balkans will chime with the vast majority of audience members.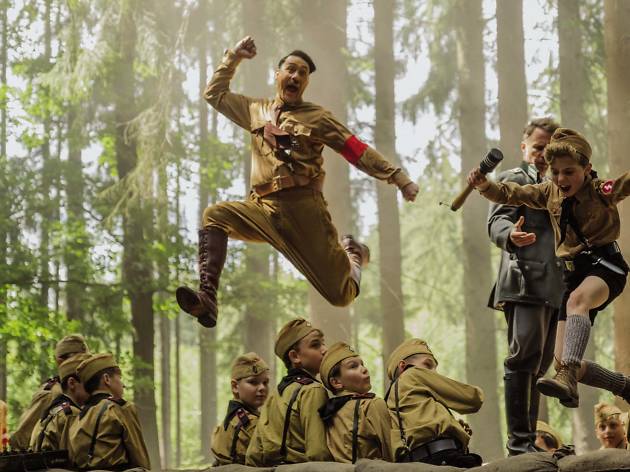 Polynesian Jew Taika Waititi directed this film, his ethnicity and religion important to note as, within this somewhat controversial dark comedy, he also assumes the role of Adolf Hitler, the imaginary best friend of lead character Jojo 'Rabbit' Betzler. Jojo is a shy, timid and lonely child, hence his nickname, but he finds some form of belonging in the 1940s within the Hitler Youth. However, he must confront the political ideologies he holds when he discovers that his mom is hiding a young Jewish girl in their attic.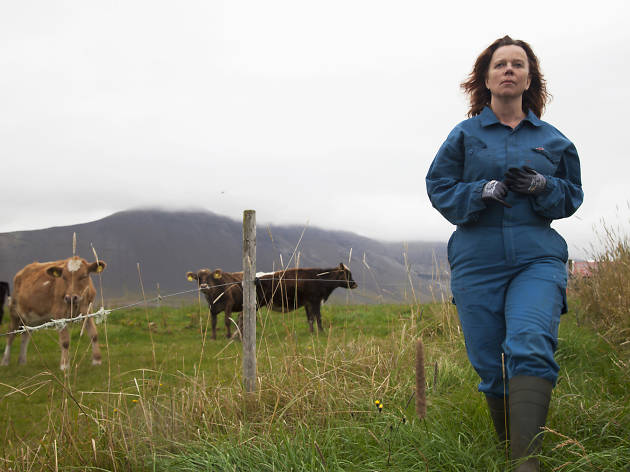 Socio-political Icelandic filmmaker Grímur Hákonarson of 'Summerland' fame returns to Zagreb, his second movie 'Rams' having opened Zagreb Film Festival in 2015. Like 'Rams', this latest offering is set in rural Iceland, a conservative and male-dominated environment. Ridden with debt following her husband's death in a car crash, middle-aged cow farmer Inga must battle against the corrupt system of the local co-operative if she's to keep her head above water.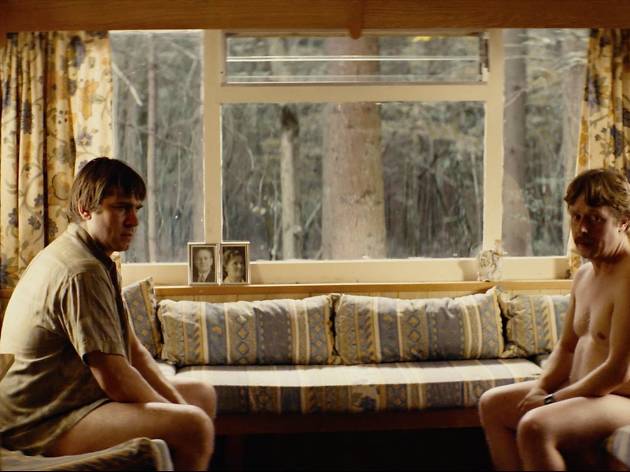 Patrick saunters through life as a handyman within the sheltered surroundings of his parent's naturist camp. But, things start to get a lot more demanding when his dad dies. A seemingly even greater catastrophe occurs when Patrick loses his favourite hammer. The hammer's retrieval is then amusingly set as a taught and dramatic psychological thriller by the director. But, is it the hammer that Patrick is truly searching for? Patrick is the debut feature film of Belgian director Tim Mielants, who has several episodes of hit TV series Peaky Blinders and Legion to his credit.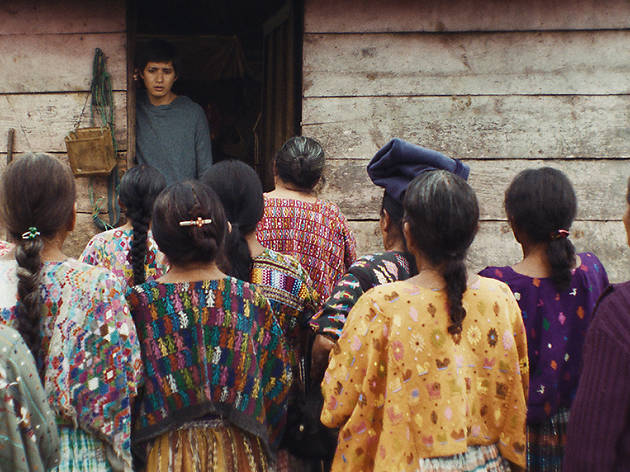 Guatemala's prolonged civil war has resulted in disappearances, atrocities and genocide. As the trials of former military commanders get underway, forensic anthropologist Ernesto must try to identify bodies of the deceased. While he does, he stumbles upon a lead to the whereabouts of his long-missing father, a guerilla soldier. This Belgian film won Guatemalan director César Díaz the Caméra d'Or at the 2019 Cannes Film Festival and was Belgium's entry for Best International Feature Film at the Oscars.