Ten fabulously free things to do in Dubrovnik
Give your wallet a rest with our list of wonderful free things to do in Dubrovnik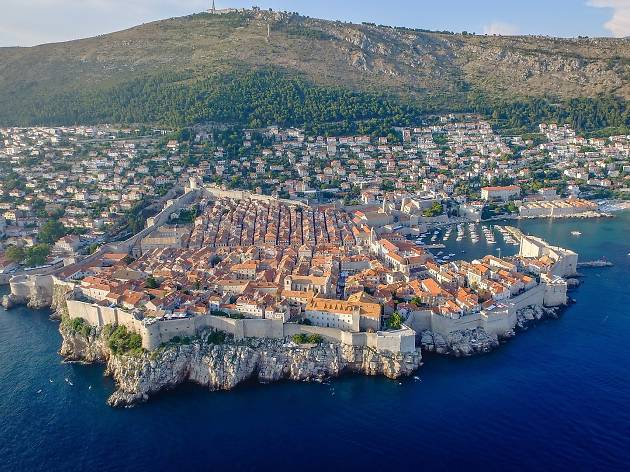 Dubrovnik is Croatia's most photographed city and welcomes armies of tourists every day. You won't be able to walk the famous city walls without spending some dosh, and most attractions will have you parting with a handful of coins. While you'll probably conclude that these inimitable sights are worth every penny, you can easily give the spending a break - Dubrovnik's free attractions are some of its finest. Here are some wonderful free things to do in Dubrovnik.
RECOMMENDED: more great things to do in Dubrovnik.
1
Mount Srd looms behind Dubrovnik, lending the cityscape a touch of the sublime. Walk up its sinuous paths to escape the throb of the streets for a few hours; it's a 90-minute thigh-burner of a walk, but its summit offers panoramic views to please the most curmudgeonly climber. Once you're done gazing, you can stop by the mountain top cafe.

Trees give some shade, but for much of the way you'll be crossing bare and arid patches under the glare of the sun – so bring plenty of water.

(There are also cable cars which whisk you up to the summit for 60 – 100 kuna each way).
The Good Food Festival in October is a pleasant way to experience Dalmatian cuisine. This annual autumnal event offers free tasting sessions and culinary workshops run by famous Croatian chefs.
3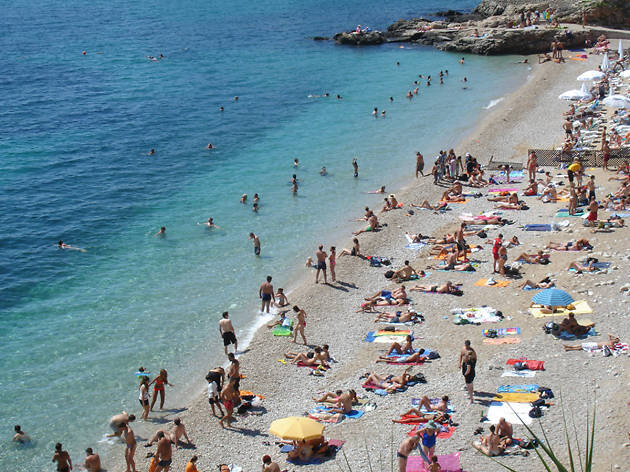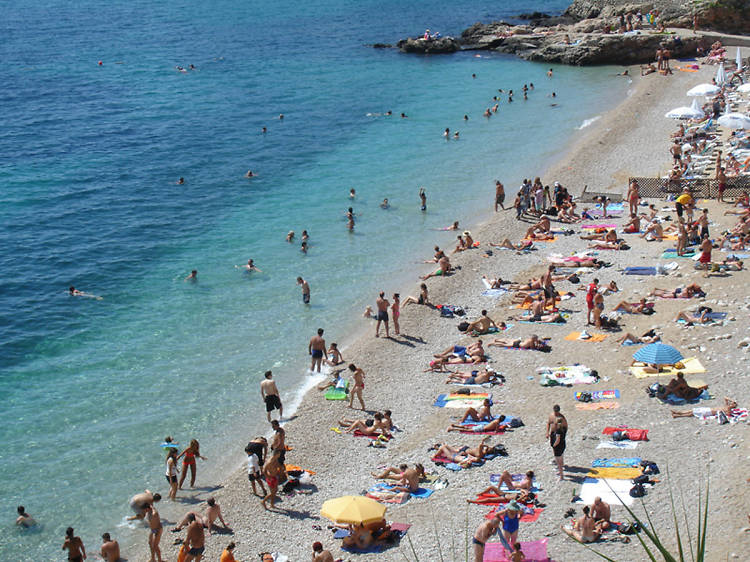 Explore Dubrovnik's coastline
In summer, Dubrovnik's beaches attract a crowd of sunbathers who tend to stay loyal to their favourite. But throughout the year, there's plenty of coastlines to explore, including half-moon bays which you'll feel lucky to have discovered. On foot, you can admire the Old City from Sveti Jakov, a secluded cove that provides a more relaxing experience than Dubrovnik's central beach Banje.
4
The best way to grasp why Dubrovnik's old town is UNESCO-listed is to wander around and admire the architecture. Placa Stradun, the central street, has a smattering of gems - enter through the imposing Pile Gate, and get lost in the tangle of alleys and backstreets. If you stroll by in the evening, look out for the ceremonious changing of the guards that happens at 9.30pm every day on Stradun.
5
Streets hum with litanies in Dubrovnik, so numerous are its churches. While the Cathedral's baroque facade has visitors rightly gawping, serious church enthusiasts will want to search a little further: the ornate St Ignatius's church is dripping with Byzantine icons. Although it's priced at 60kn, passing through the Franciscan Monastery's cloister is one of Dubrovnik's most transcendent spots experiences.

Make time, too, to see the oldest Sephardic synagogue in Europe. Nestled in a side alley, it's easy to miss - but when you enter its elegant interior, you'll be glad you didn't.
6
Window-shop at the market
A bustling fruit and veg market wakes up the Gundulić Square each morning. Stalls sell fresh food and flowers and traditional craftwork. Soak up the calamity, and then admire the statue of the square's namesake, 17th century poet Ivan Gundulić.
7
People-watch at Luza Square
Luza Square's impressive cast of highlights includes Sponza Palace, St Blaise and the city Bell Tower. If you're there at the right moment, you might catch a passing procession or public event at this lively focal point.
8
Laze around in Gradac Park
At 200 metres above the Old Town, Gradac Park is an elevated escape. It's lined with verdant pines, with a quiet water feature at its middle. From here, you can gaze over the ancient walls and ramshackle rooftops of Dubrovnik. Get there by going uphill on Dr. Ante Starčevića.
9
Look out to sea at Dubrovnik's Old Port
Dubrovnik's sometime gateway to the world, the Old Port still sees hundreds of ships dock and depart each day. Sit at the edge of the quay and let yourself be hypnotised by the rhythms of the bay - watch excited crowds dismount and disperse, as boats sail in and away.
10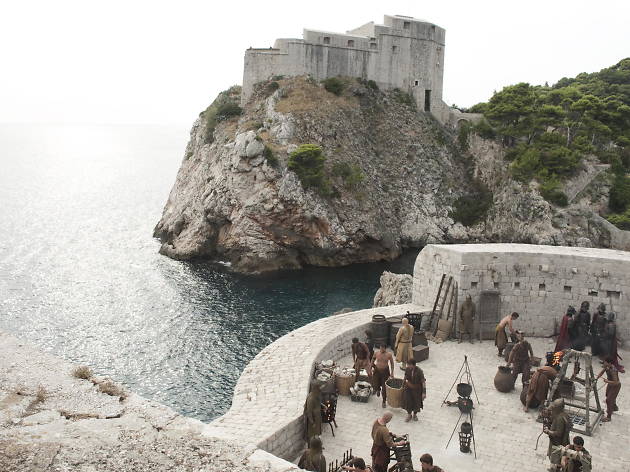 Paul Schiraldi
Go Game of Thrones sightseeing
Dubrovnik has served as the location for the fantasy city of King's Landing ever since the shooting of series two, when it replaced Malta as the preferred backdrop for the capital of the Seven Kingdoms. The look of the walled city has clearly imprinted itself on the fictional King's Landing, however many cosmetic changes the set builders may have made. It is now difficult to think of 'Game Of Thrones' at all without visions of Dubrovnik springing immediately to mind.