Poreč is a town developed for tourism. Istria doesn't have any other resort like it, with tens of thousands flooding into the scores of hotels that do a roaring trade all summer. Many spend most of their days on the beach, perhaps wandering around the Old Town and visiting the stand-out sight, the Euphrasian Basilica. But there's so much more to do in Poreč, particularly if you feel like getting active, individually, as a couple or as a group.
Your first port of call should be Ski Lift Poreč, near the Zelena Laguna holiday camp. Open from Easter to the middle of November, Ski Lift Poreč is essentially an active recreation station built around a 650-metre-long cableway that allows visitors to water-ski, wakeboard, kneeboard, trick-ski and, making use of the slalom trail, monoski. Those just starting out can take advantage of the instruction on offer, and helmets and other equipment are provided for a nominal fee. Around the station, you can make a day or weekend of it with beach volleyball, football and the tennis courts ranged around the water.
For all adrenaline junkies that love motorsport, the 20-year-old Motodrom Poreč offers an exciting out of town excursion for all ages. Located on the northern side of Poreč, on the main road between Poreč and Tar, they offer the largest selection of differently sized go-karts in the region, including 9-hp, 13 hp, 17-hp supercar and two-seaters plus a kids kart on a separate children's track. The winding main race track is 600 metres long and 7 to 9 metres wide. The facility also offers Kart-Cross, Segway and Quad bikes on their off-road area. Perfect for families and friends, the facility is often also used by companies for team building exercises and paintball and post-exercise barbeque, prepared by an on-site chef, are popular options also available for larger groups. Spectators can watch the races from a sports bar which has two large terraces.
Adventure Park Sky Fox is located in the middle of shading oak trees between Poreč and Tar and is a newer extension of the Motodrom Poreč facility. Built in 2015, it is one of the largest and most modern adventure parks in the country with a capacity for 100 people. Its programme takes around 3 hours for a full adult to complete and contains 50 different exercises. To start, the Orange track holds a cable car ride, balance exercises on scales, flying cycles, climbing, walking on beams and ropes, strength exercises on the trapeze and ends with a ride on the zip line. Next level up is the Red track, a strength exercise for adrenaline seekers, held at the height of ten metres. For younger visitors, the white and yellow tracks offer Mushrooms-walk, sledging, walking through tunnels and trapeze. Families can take on the Blue track together, navigating a fun 250-metre course with a zip line which extends over the entire park. Other facilities have a Gulliver's feel, including a seven-metre high giant swing, a table football game played with human players and a pool table which is played with your feet instead of a stick.
A short drive outside of the city takes you to the small village of Višnjan. The tiny place holds global significance thanks to the Višnjan observatory. Though run solely by volunteer academics and students it is responsible for more than 30% of the world's mapping of asteroids with the potential to hit earth. A record number of such objects have been discovered here and since its parent astronomy club was founded almost half a century ago, the observatory has grown into a world-renowned education centre and added several large telescopes to their arsenal.
Returning to the water, and close to the Zelena Laguna resort, Aqua Colors Poreč is where the whole family can throw themselves down a whole kilometre of waterslides, 13 different ones in total. Space Boat, Black Hole, Magicone and Family Rafting, they're all here, for all ages and sizes. For something more relaxing, the two of you can glide down half-a-kilometre of Lazy River in a two-person rubber ring or let the water bounce you around in the large wave pool. The kids can also get active up the Rope Pyramid climbing frame, around the outdoor safe-play attractions or join in a game of beach volleyball with the grown-ups.
Baredine, between Poreč to Višnjan, provides an easy, entertaining introduction to caving. With many tours offered around Poreč, you can join a guided tour in English to negotiate a pathway that takes you down to a depth of 60 metres. Here, amid underground lakes, the blind salamander or olm lives up to 60 years without ever seeing light of day. Tours last 40 minutes and involve a strenuous climb back to the surface – wear suitable footwear.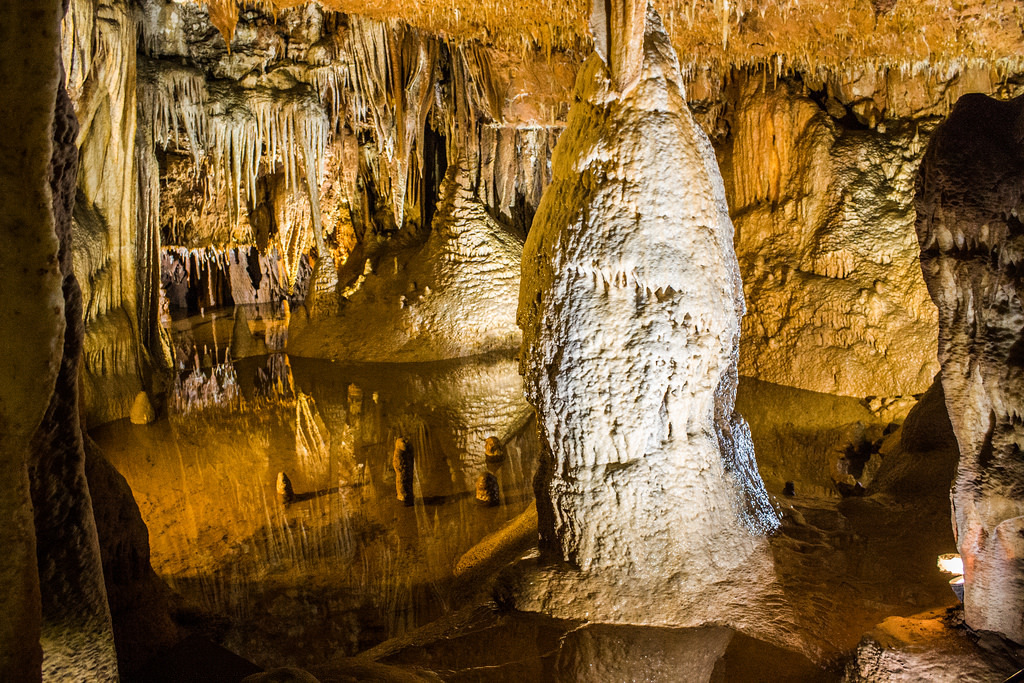 There's plenty of sporting activity above ground, too. Cyclists and hikers can follow the Parenzana, a Habsburg-era narrow-gauge rail, left abandoned and rediscovered in recent years. Those on two wheels or two legs can pick up the track at certain sections, following a map and taking advantage of the occasional picturesque bench stop to take in the bucolic Istrian panorama.
Of course, you don't have to leave Poreč at all, if you don't want. There is plenty to see and do within the city's boundaries. Take a relaxed lunch at one of the cafes within the pedestrianised Old Town, sauntering along the 3,000-year-old stone-paved thoroughfare of Decumanus afterwards. Decumanus, the square Trg Marafor, and the ruins of the temples of Neptune and Mars, are delightful evidence of Roman occupation that you can take in, but you can also see 15th-century Gothic villas along the route too.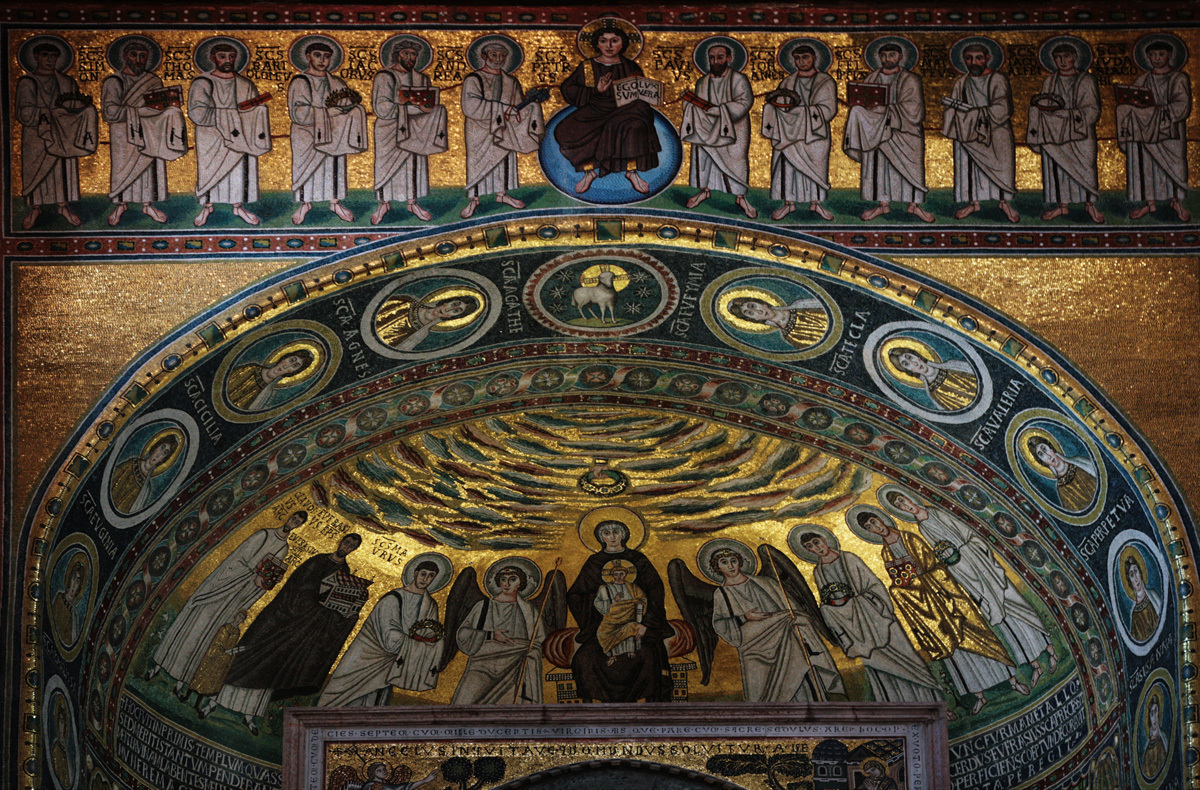 For those looking to learn even more about the history of the city, Poreč's sixth-century Euphrasian Basilica is a must-visit. It is not only Croatia's key surviving example of Byzantine art, but it is also the country's most beautiful. The Basilica was built by Bishop Euphrasius and dedicated to Saint Mauro and the Virgin Mary. It was granted UNESCO status in 1997. Ornate mosaics impressively line some walls and you can wander around several parts of the complex, including the belfry of the neighbouring Bishop's Palace, from where you'll have a great view of the city and sea.
Walking down by the sea itself is a wonderful way to enjoy Poreč and also take in some local history. The city's harbour contains reminders of Venetians rule, which ended only in the 18th century, passing on first into the hands of Napoleon and then the Habsburgs. The Venetians built a town wall which stretched from the harbourside Round Tower to the Pentagonal Tower.