Heads up! We're working hard to be accurate – but these are unusual times, so please always check before heading out.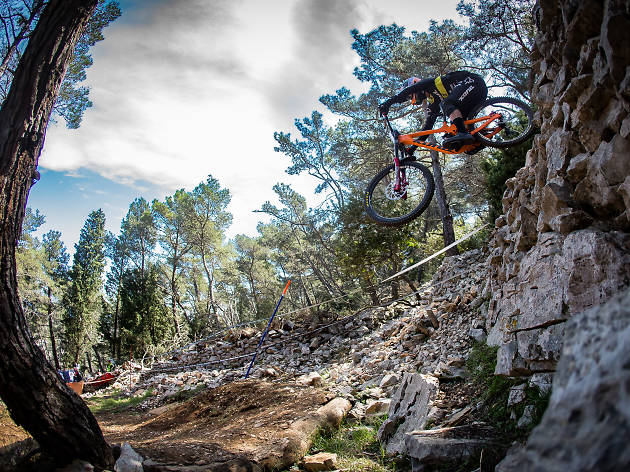 Five reasons why Croatia is a world-class mountain biking destination
Professional mountain biker Brendan Fairclough travels to Lošinj to seek out unique riding terrain
Brendan Fairclough has travelled the world in search of mountain biking hotspots. For his movie 'Deathgrip' he rode everything from epic moonscapes in Utah to tight single tracks in South Africa. Croatia, though, is new and exciting territory for the professional biker, 'the landscape here is certainly not what I'm used to, it's rocky and fast.'
As the world's top mountain bikers descend on the island of Lošinj for the Mountain Bike Downhill World Cup this April, Croatia is thrust onto everyone's radar as a top mountain biking destination. Anticipating the renewed hype around the country's extensive network of biking trails, we caught up with Brendan on Lošinj, where he offered us his top five reasons why Croatia is a world-class mountain biking destination.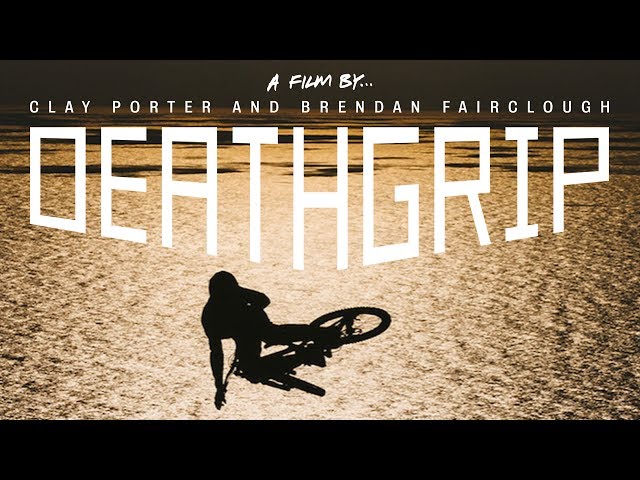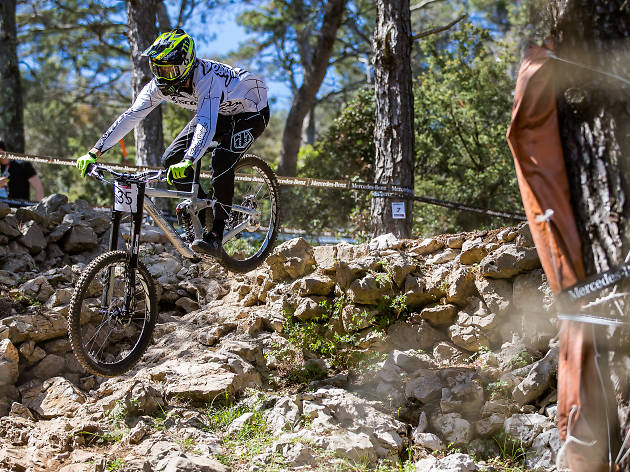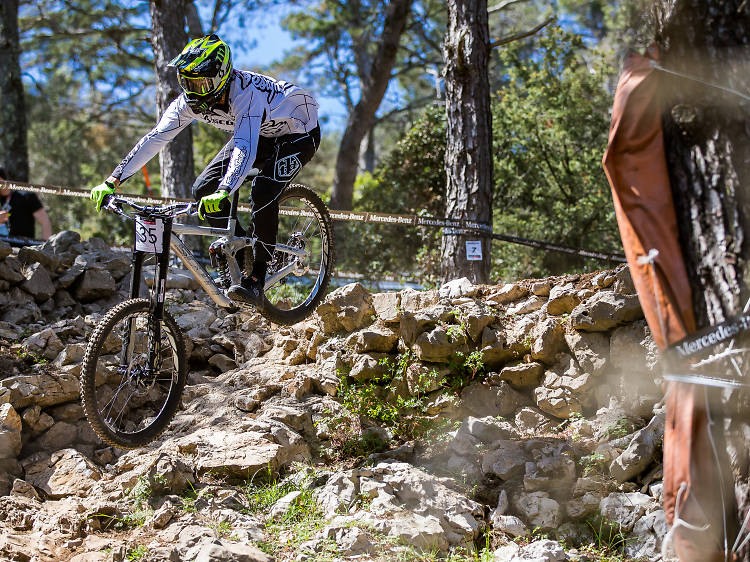 Credit: Fraser Britton
1. Croatia has a variety of stunning terrain, to suit all styles and abilities
'I'm excited to ride somewhere new, but the landscape here is certainly not what I'm used to. The course is a one minute dash across rocky terrain with no dirt,' says Brendan. 'It's literally bedrock here at the competition, which not only challenges the rider, but the bike as well,' he adds.
The downhills on Lošinj are best suited to competent mountain bikers, though with plenty of money being invested in Croatia's cycling infrastructure, there's no shortage of tracks for those looking for a mellower ride. 'Take your leisure bike and enjoy the coastline,' Brendan recommends, or use one of the many detailed maps of Croatia's biking routes created by enthusiasts and posted online. The Strava app has plenty of routes too, and is a great place to meet other cyclists.
Croatia's network of trails is extensive. Dalmatia alone has over 3000km of trails, Istria has 1000km, and Zagreb and the surrounding area has at least 30 quality routes. Fortunately, there are plenty of online mapping resources (Take Adventure, Strava, Bike Map, Route You).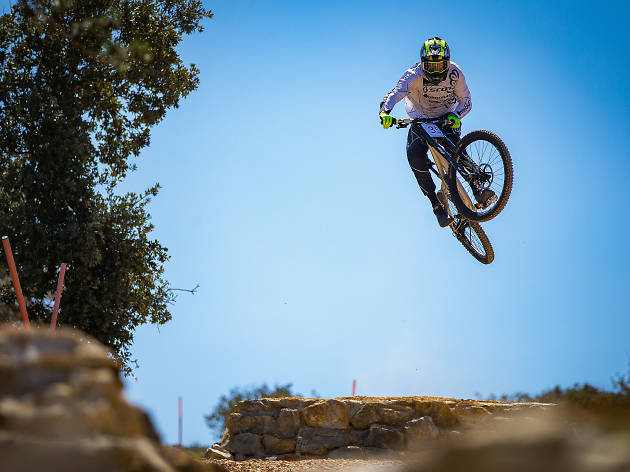 Credit: Fraser Britton
2. Lošinj hosts the Mountain Bike Downhill World Cup
Every year Lošinj enjoys over 2,600 hours of sunshine, but that's not the only reason the organisers of the competition chose to host the event on the Croatian island. The tracks are rocky, tight, steeper than they look in the photographs, and push the riders to their limits.
'To prepare for these challenging conditions we did some quite special stuff actually. We went to ride in France where there are similar, rocky conditions. You'd never choose to ride there normally, where your wheels get smashed apart, but it helps when getting ready for an event such as this.'
Brendan's next visit to Croatia will be in September, when he plans to stay planted firmly on the beach, riding some of the country's less extreme tracks.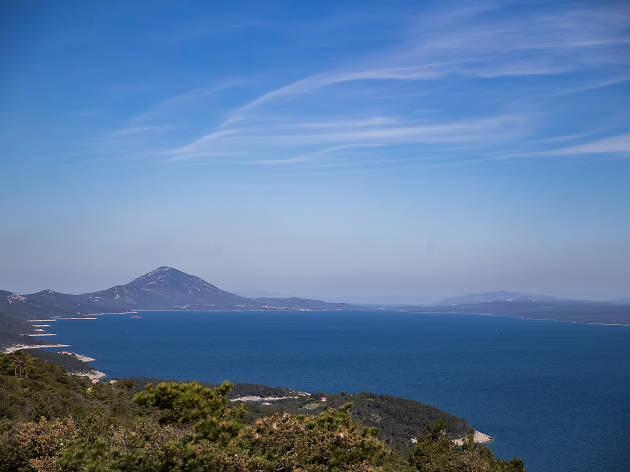 Fraser Britton
3. When the event is finished, Lošinj returns to being a sleepy, undiscovered island
'It took us hours and hours to get to the competition site in Lošinj from Slovenia, whilst friends of mine took two or three flights just to ride here.' Lošinj is one of Croatia's tricker spots to reach, and consequently, has managed to avoid becoming a tourist hotspot. Whilst passionate bikers will make the long trek to this remote spot to ride its unique trails, tourists are less inclined to make the journey, opting for the more popular coastal towns and cities.
That's not to say that the island isn't well served by hotels and bars. 'We're staying at Hotel Punta, I would definitely recommend it to others.' Visitors should also try Lošinjsko Jidro for brodet with a rich tomato sauce, and Konoba Ribarska Koliba on the harbour. 'Next time I come I'll be placing myself on the beach with a few beers, eating good every evening.'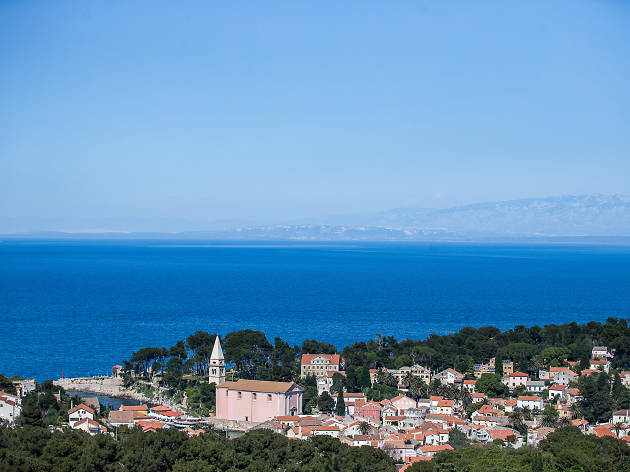 Fraser Britton
4. Battered and bruised, Lošinj has you covered for spas
'Riding the competition track at Lošinj is all about keeping the bike in one piece,' Brendan tells me. 'From the GoPro footage and photos you don't get to see how rough it is.' These are tough trails for the experienced riders, who come back every night battered and bruised. Whilst you may not want to ride such steep and complex trails, cycling in even the best conditions is tiring. Fortunately, Lošinj has a great selection of spas to unwind in after a long day of cycling. In fact, since 1892 Habsburg royals have been using the island as a health resort. Contemporary visitors should seek out the Hotels Aurora and Manora to pamper their sore legs.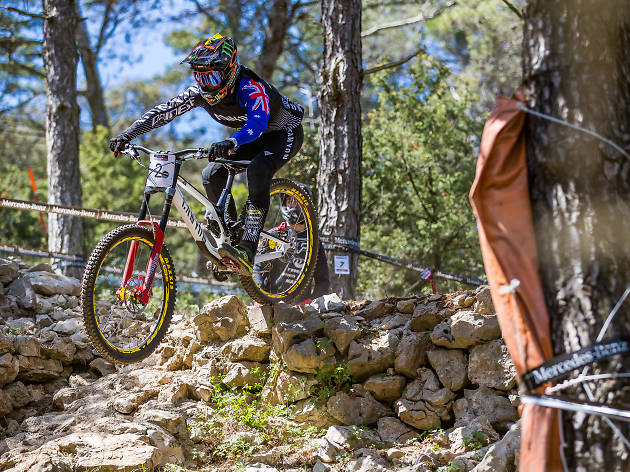 Credit: Fraser Britton
5. Croatia's trails are steeped in history
The Ćiro Trail is the former Austro-Hungarian railway line that passes between Dubrovnik in Croatia and Mostar in Bosnia and Herzegovina. It was left to ruin during the 90s, but thanks to EU funding, has been repurposed as a bike trail. Over a hundred years old now, the trail is full of historical and natural curiosities, such as the former railway houses turned hotels, Vjetrenica caves, Hutovo Blato nature reserve, and plenty of Roman ruins.
'This is my first time in Croatia, and everyone keeps giving me these awesome recommendations,' Brendan says. The 200km Ćiro Trail would be a good place for any competent cyclist to begin, though. This route is utterly unique, and offers the rider the chance to experience the history of the region at first hand.
The official website for the trail offers detailed maps and riding tips, along with some interesting historical context. Sarajevo to Split is another popular route linking Bosnia and Croatia, and is mapped out here.