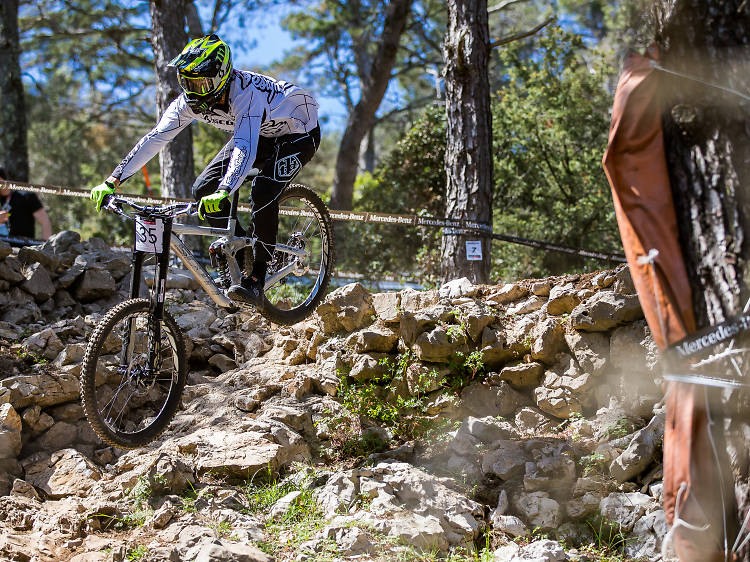 Credit: Fraser Britton
1.

Croatia has a variety of stunning terrain, to suit all styles and abilities
'I'm excited to ride somewhere new, but the landscape here is certainly not what I'm used to. The course is a one minute dash across rocky terrain with no dirt,' says Brendan. 'It's literally bedrock here at the competition, which not only challenges the rider, but the bike as well,' he adds.
The downhills on Lošinj are best suited to competent mountain bikers, though with plenty of money being invested in Croatia's cycling infrastructure, there's no shortage of tracks for those looking for a mellower ride. 'Take your leisure bike and enjoy the coastline,' Brendan recommends, or use one of the many detailed maps of Croatia's biking routes created by enthusiasts and posted online. The Strava app has plenty of routes too, and is a great place to meet other cyclists.
Croatia's network of trails is extensive. Dalmatia alone has over 3000km of trails, Istria has 1000km, and Zagreb and the surrounding area has at least 30 quality routes. Fortunately, there are plenty of online mapping resources (Take Adventure, Strava, Bike Map, Route You).