Krk travel guide
Our essential Krk travel guide, with things to do, hotels, restaurants, bars, clubs, sightseeing and more...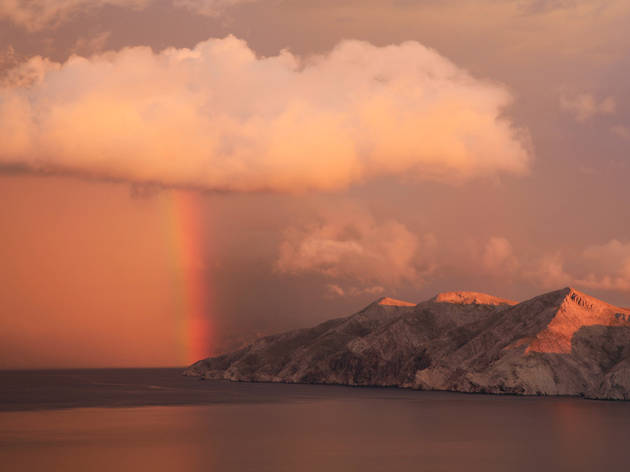 As you cross the high-altitude bridge connecting the Rijeka motorway to Krk island, the sea looks huge, but the tall rocky cliffs that swallow the road ahead are even more imposing. By the time you reach Croatia's largest and most populous island, the mainland feels miles away.
A widely varied group of attractive resort towns awaits. Heavily touristed Krk town has bustling bars, naff souvenir stands and fancy gift shops, arranged in and around ancient buildings. Near Krk island's southern tip is another busy resort, Baška, with a famous Blue Flag sandy beach: at nearly two kilometres, it's one of the longest of its kind on the coast. Malinska, with perhaps the island's best concentration of good restaurants, is less hectic, though it does boast a destination late-night club. Vrbnik is a quieter place to go for gastronomic delights. Omišalj, one of the towns closest to the mainland bridge, is the home of Rijeka's airport.
RECOMMENDED: More great travel destinations in Croatia.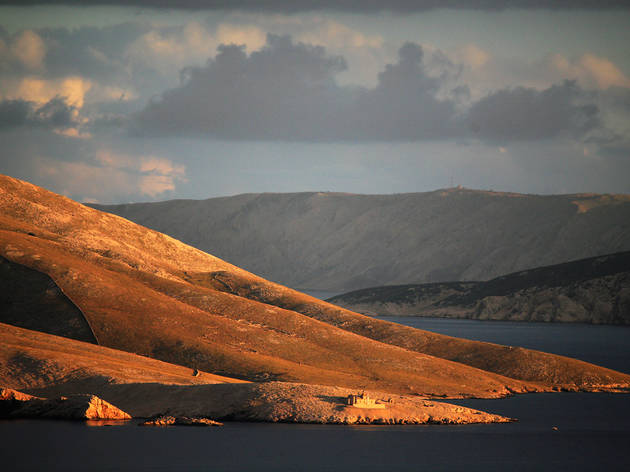 20 great things to do on Krk island
If not the biggest island in the Croatian Adriatic, at least according to a recent survey, Krk is certainly on one of the busiest. Nearly 20,000 locals call this diverse island home, their forefathers subject to Roman, Avar, Frankopans, Venetian, Habsburg and Italian rule. The main town of Krk reflects much of this historic patchwork, panoramic Vrbnik is a little jewel, Malinska brims with quality gastronomy and the beaches of Baška soak up many of the summer visitor numbers. RECOMMENDED: where to sleep, eat and drink in Krk.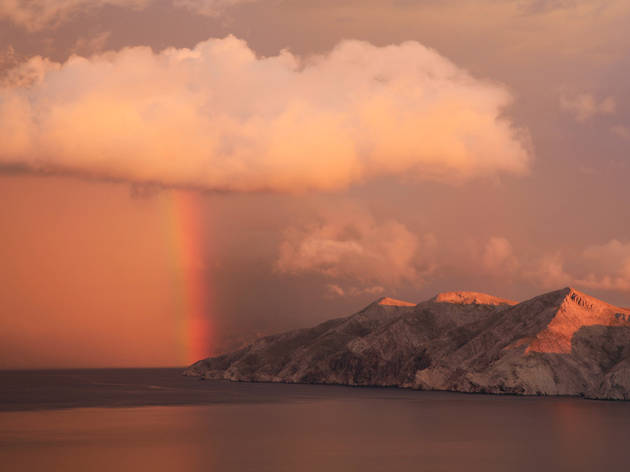 Krk overview
Krk's tradition of tourism goes back as far as almost anywhere on the coast – they were issuing picture postcards in 1866. After being inhabited by Liburnians, Illyrians, Romans and Croats, Krk was ruled by powerful medieval dukes, the Frankopans, who once held half of modern-day Croatia. Krk town's walls date to pre-Roman times, and the oldest of the towers in that wall, the square one at Trg Kamplin, was built in 1191. The best-preserved historical site, the three-nave Cathedral of the Assumption, built on the site of an early Christian basilica, dates from the early 1200s, with a bell tower from the 16th to 18th centuries. The Kaštel, with a cylindrical tower, is Venetian, as are the three city gates and the rest of the wall. The Old Town's squares and main thoroughfare of JJ Strossmayera, now lined with souvenir shops and fast-food outlets, throng with tourists all summer long. Nearby is Punat, where a beautiful bay shelters a large harbour. In the middle is the islet of Košljun, home to a 15th-century Franciscan monastery with a religious treasury. Tourists also pack Baška in the south, Krk island's other main spot. Its sandy shore, beach towel to beach towel in high season, begins at the harbour edge. You walk to it via a café-lined promenade – in summer you'll be walking three abreast.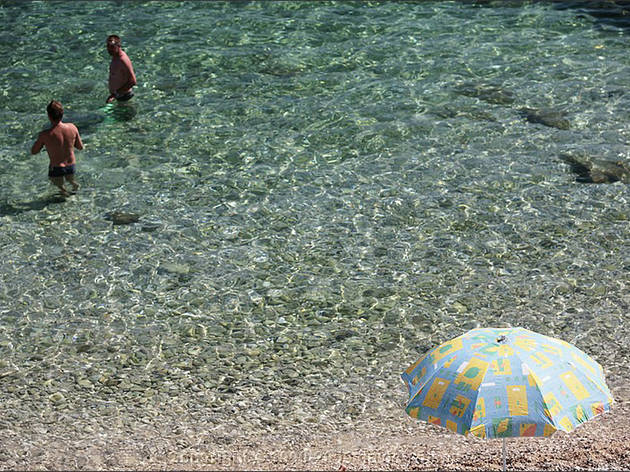 Krk transport guide
The airport by Omišalj on Krk's northern tip serves Rijeka. There is no public transport to Krk town, 20km (12 miles) away – a taxi (098 369 730 mobile) should cost something around 300kn. Regular buses run from Rijeka (1hr 20mins) to Krk town, via Malinska and then to Baška. Ferries hop between Valbiska and Merag on Cres (30mins), and Baška and Lopar on Rab (50mins). In high season, a service runs between mainland Crikvenica and Šilo on north-east Krk (30mins).
Where to eat and drink on Krk Island...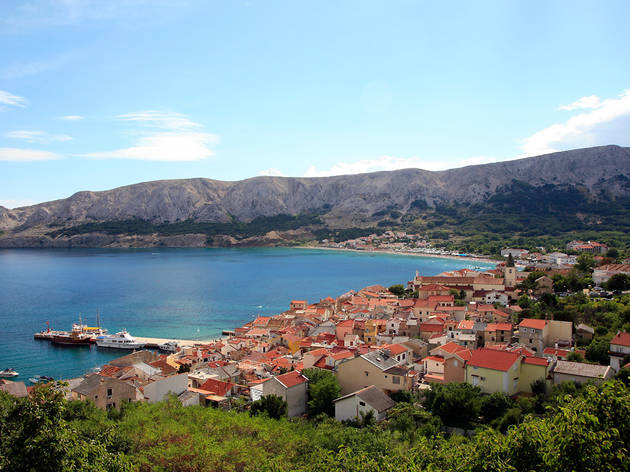 Krk restaurant guide
Krk is known for šurlice, thin tubes of pasta to be eaten with goulash or lamb stew; and also for the great local white wine, Vrbnička, from Vrbnik, best tried in situ at the hilltop village itself. Two of Croatia's best delicacies are produced on the island - Krk prosciutto and Krk olive oil. Make sure you try them while there. The best options in Krk town are on the waterfront, including the Konoba Corsaro.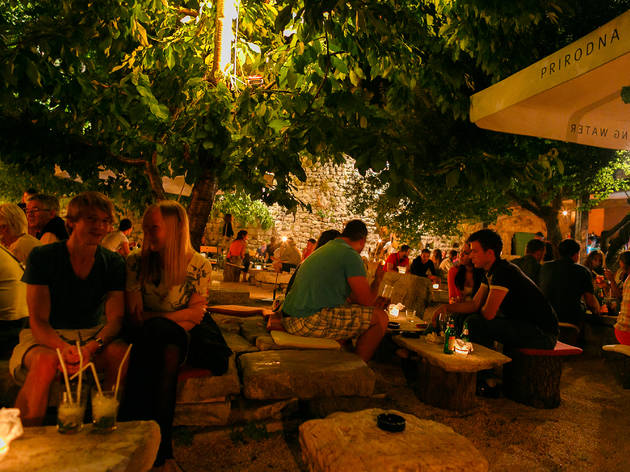 Krk nightlife guide
Krk nightlife doesn't quite match up to Croatia's primo-party island Hvar, but Krk town has crowded bars along the harbour and around nearby Vela Placa, the entrance to the Old Town. Most bars close around 1am. If you want to keep the party going longer, there's Jungle in Krk town or the Boa in Malinska.