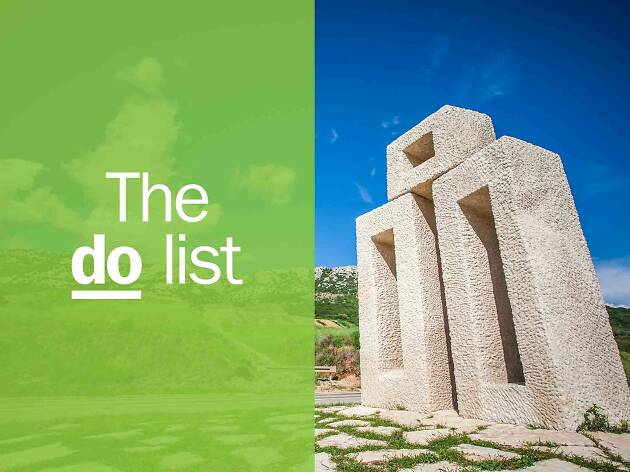 20 great things to do on Krk island
Discover the best things to do on Krk with our insider's tips on sightseeing, dining and drinking
If not the biggest island in the Croatian Adriatic, at least according to a recent survey, Krk is certainly on one of the busiest. Nearly 20,000 locals call this diverse island home, their forefathers subject to Roman, Avar, Frankopans, Venetian, Habsburg and Italian rule. The main town of Krk reflects much of this historic patchwork. Panoramic Vrbnik is a little jewel and Malinska brims with quality gastronomy. Make sure you try two of Croatia's best delicacies, which are produced on the island - Krk prosciutto and Krk olive oil. And if you're looking for a nice beach, try the popular one at Baška.
RECOMMENDED: where to sleep, eat and drink in Krk.
Done something on this list and loved it? Share it with the hashtag #TimeOutDoList and tag @TimeOutEverywhere.
You can also find out more about how Time Out selects the very best things to do all over the world, or take a look at our list of the 50 best things to do in the world right now.
The best things to do in Krk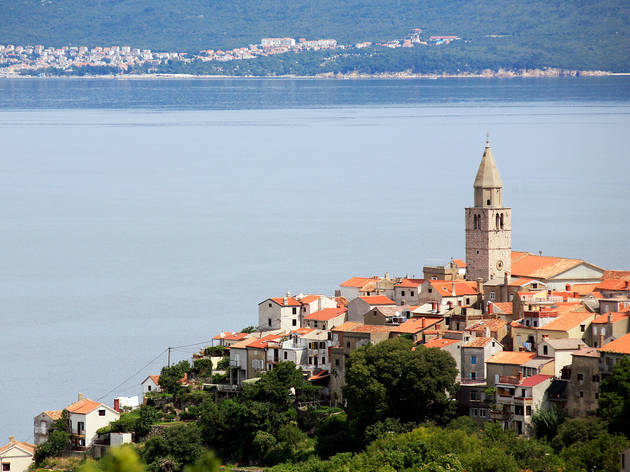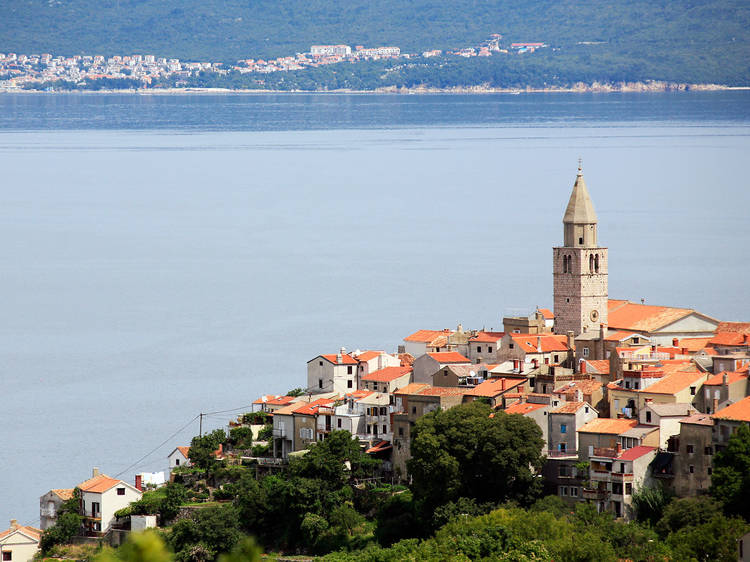 © Dave Jepson/Time Out
There are many reasons to visit Vrbnik, a medieval tangle of a town set atop a limestone outcrop dramatically half-surrounded by the Adriatic way below. Those who love obscure European history can spend a while amid the Glagolitic manuscripts kept in the Parish Church, living examples of a dead Slavic language. Others might want to dander over to idyllic Kozica beach. But most will want to sample Žlahtina, the straw-coloured dry white cultivated here and here only. Stocked in every local restaurant, it's available for sale from Gospoja, run by the local Toljanić family, which runs an agricultural co-operative, a tavern on the prominent Vrbnik square of Škujica, a wine-tasting outlet and a 22-room boutique hotel.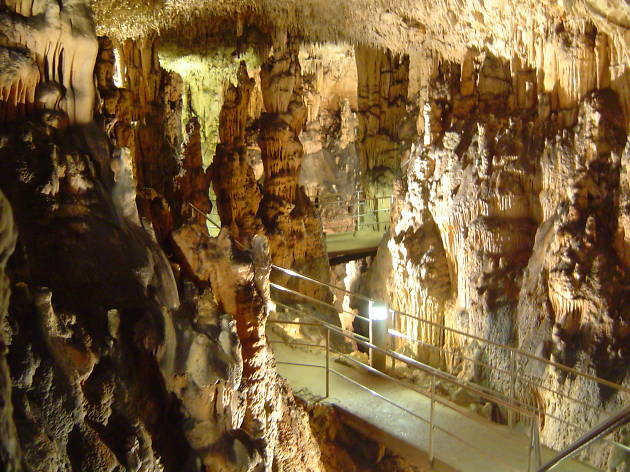 ©Wikimedia Commons
Near the village of Rudine, the cave of Biserujka is almost certainly no challenge for the practised spelunker but an enjoyable attraction all the same. Spookily shaped stalactites and stalagmites fill the so-called Great Hall, 13 metres (42.5 feet) below the point of entry. Sometimes concerts are even given here. As most visits are quite short, a 30-minute educational trail has been created, linking Biserujka to nearby Slivanjska Cove, taking in windswept sea views along the way.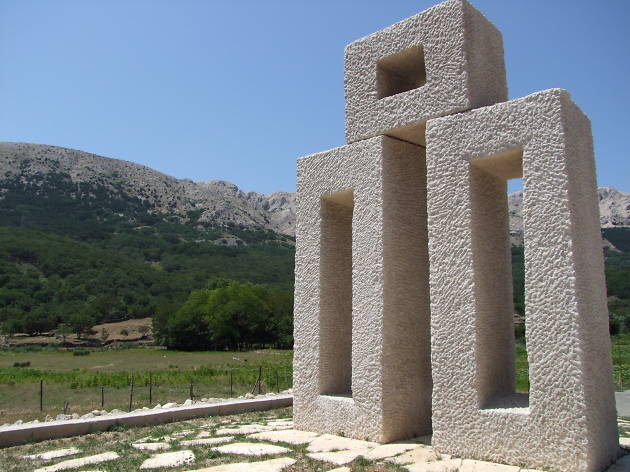 3. Follow the Baška Glagolitic Path
Looking almost Runic in its peculiarity, Glagolitic is an early Slavic script devised by the same ecclesiastical scholars, the brothers Cyril and Methodius responsible for the Cyrillic alphabet. It took root on Krk in the early Middle Ages and it's here, in Baška, that the oldest document can be found that refers to 'Croatia' in the local vernacular. To celebrate and promote this fact, academics came up with a series of 34 sculptures, each representing a letter in the Glagolitic alphabet – each of the 41 we know so far, there may well be more. The trail starts in the heights outs Baška then winds down along the waterfront to the Stara Riva, and the salt-shaker shape of the Glagolitic equivalent of Omega.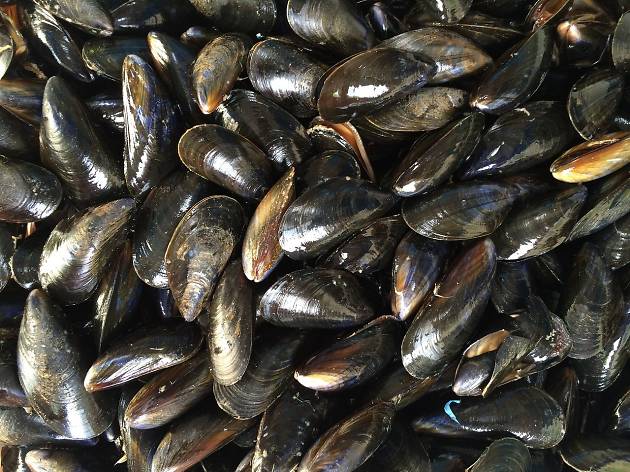 The one real gastronomic choice on Krk island is hidden in Njivica, a little-known resort past Malinska on the north-west coast towards Rijeka airport. Here Mara and Ivo, grandparents to the current owners, set up a bed and breakfast when Njivica was a fishing village and Kvarner yet to be discovered by the world's press chasing Edward VIII and Wallis Simpson. Times change, and so grandson Dražen and his wife Nikolina have lent a contemporary culinary touch to seafront Rivica, and damn good it is too. The menu is a slow-food delight, so take your time over the couvert, three appetisers, main and dessert. Shellfish features prominently, white buzara stew with Venus clams or grilled spiny lobster in Aurora sauce, but even if you go for the beef cheeks sous-vide you shouldn't be disappointed. The sweet platter rounds things off nicely. As you leave, perhaps cast your eye over the guestbook, dating back to Mara and Ivo's day.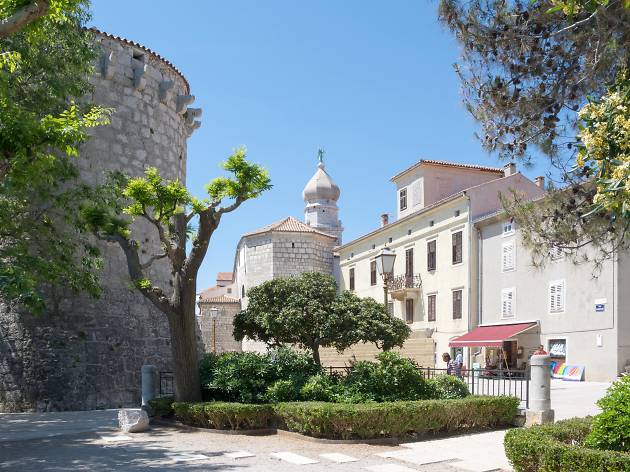 ©Wikimedia Commons
5. Hang out with the Frankopans
A fearsome bunch who assumed control of Krk after the Venetians in the 1100s, the Frankopans built the fortified square in Krk town known (but not marked on digital maps) as Trg Kamplin. Two towers, round and square meld with the fortifications – the watchtower was an Austrian afterthought – and provide the backdrop for a summer series of outdoor concerts. Music is generally pretty mainstream, some jazz perhaps, but the atmospheric setting more than makes up for any lack of cutting-edge on the part of the performers. Theatre is also programmed, as well as a classical show or two.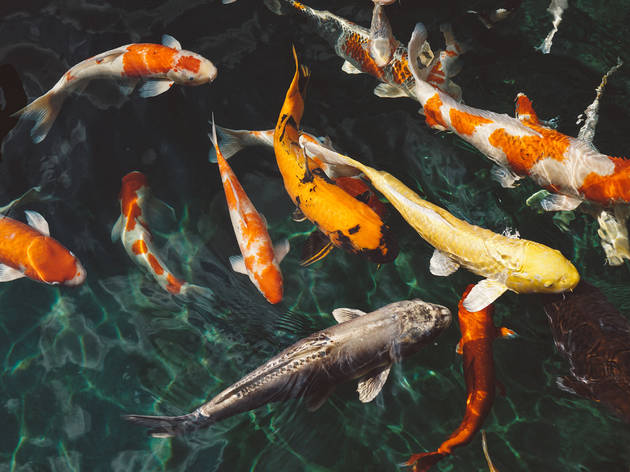 ©Pexels
Housed in 21 tanks, the often bizarre-looking marine life of the Adriatic can be observed up close and personal at the Baška Aquarium. Despite its lengthy coastline and reliance on the sea, Croatia actually contains few decent aquariums. Baška's is probably the best, mainly because of the range of creatures you'll come face to face with. Grouper fish and morays have something otherworldly about them, and all kinds of fearsome spiny and clawed beings make you wonder just how on earth they evolved. Some 400 types of snails and mussels are also on display but usually seahorses draw the most attention. Don't promise the kids Nemo – the focus here is the waters around Croatia.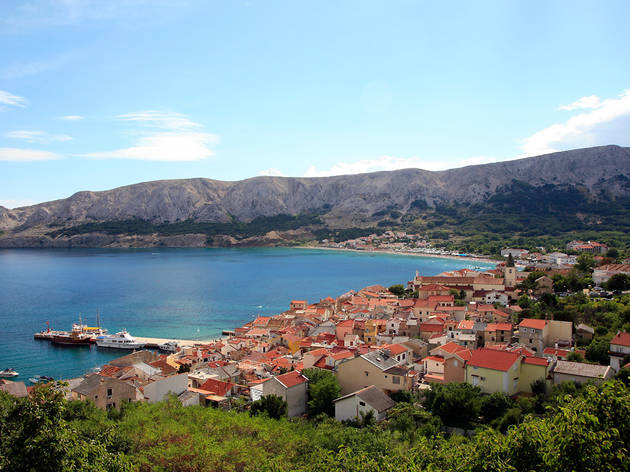 © Dave Jepson/Time Out
7. Carouse by Krk harbour
Prime party spot Casa del Padrone is where the reasonably well heeled get their groove during those hot summer nights in Krk town. Consisting of a villa-like house, expansive terrace and two-floor indoor space, this long-established ice-cream parlour, beach bar and nightspot has had to move with the times, offering jazz, house and r'n'b. The one constant is the harbourfront, bobbing boats and bright stars the backdrop to many a holiday romance ignited on the dance floor here. Quality cocktails and an impressive laser show help keep the mood sizzling.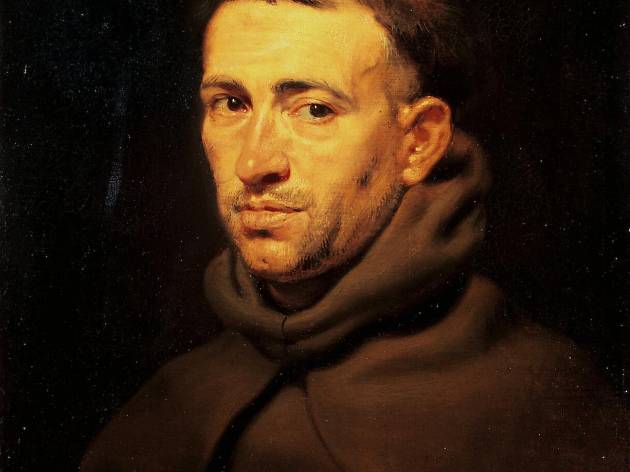 ©Wikimedia Commons
In place since the 1400s, probably following in the sandled footsteps of the 12th-century Benedictines, the Franciscan monks on the little island of Košljun still run the monastery here today. Visitors may visit the grounds, surrounded by a lush nature park, but must show decorum when venturing within, when observe the precious displays of the extensive library. The collection here beggars belief, and includes a 1,000-year-old Hebrew Bible, an extremely rare edition of Ptolemy's Atlas and many artefacts in the old Slavic tongue of Glagolitic. The boat ride from the nearest marina of Punat takes ten minutes – but takes you back several centuries.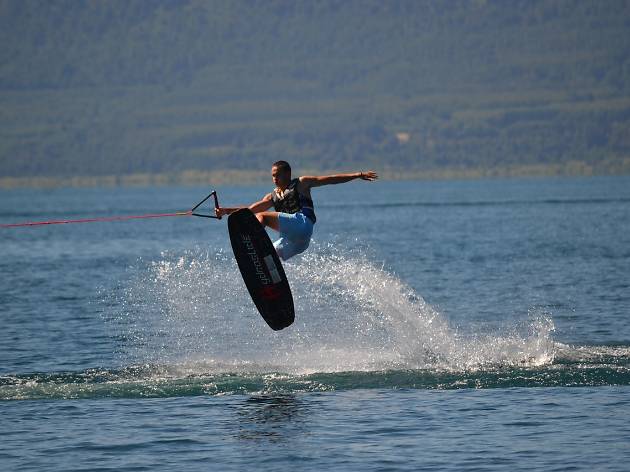 Originally called skurfing, a cross between water skiing, surfing and snowboarding, wakeboarding involves being whizzed over the water by motorboat at speeds of around 30kph (18mph). Here at the Wakeboard Center Krk, near Kornić, a series of cables pulls riders along and beginners, who make up the majority of visitors here, are shown how to place their feet in the fittings and the right poses when going round. Rental includes lifejackets and English-language instruction. The facility runs from late April until late September and a waterfront restaurant allows you to watch your holiday companions in action.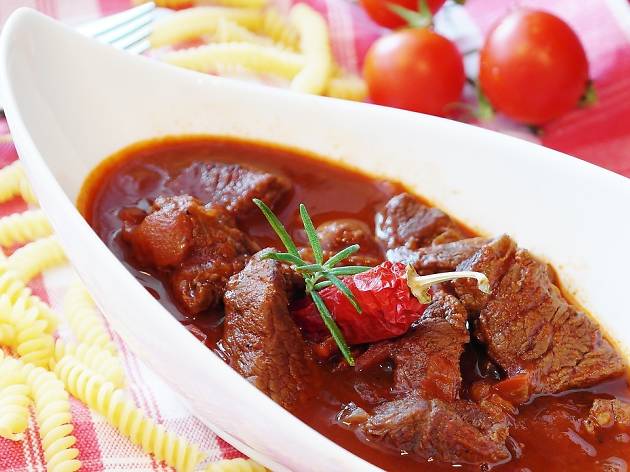 ©Pixabay
It's not just the spectacular panoramic setting, although that obviously helps. Nada does justice to the location and then some, serving up divine lamb, classic pasta noodle šurlice with goulash and dishes of fresh mussels while diners pose for selfies against a backdrop of near endless blue from the vantage-point terrace here in lofty Vrbnik. As the family owners also look after a winery, with shops in Krk town and Baška, the house Žlahtina is equally top-notch, with a separate bar area for those who haven't come to dine.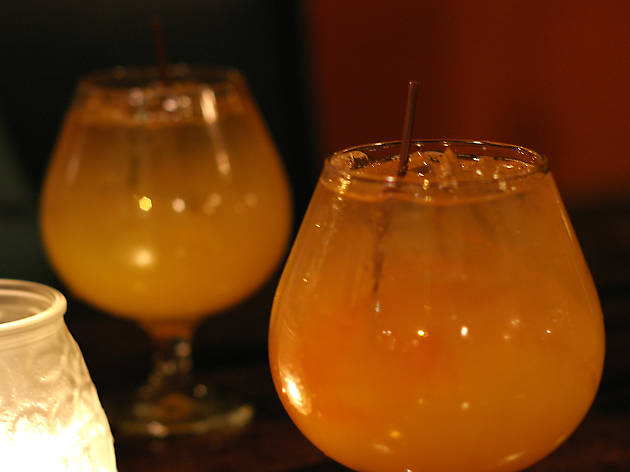 11. Party with the Romans
Volsonis in the old part of Krk town is no ordinary cocktail bar and nightspot. All in the gorgeous garden terrace of a local house and, notably, below ground. It was here that Maria and Goran discovered an ancient altar of Venus, tombstones and other 2,000-year-old masonry, offering tours upon request in Croatian, English and Italian. The owners also had the good sense to create a nightclub here, the bar in the catacombs open (and busy) year-round, the garden lounge buzzing in summer. DJs and live acts provide the entertainment – though it doesn't take much to create an atmosphere here.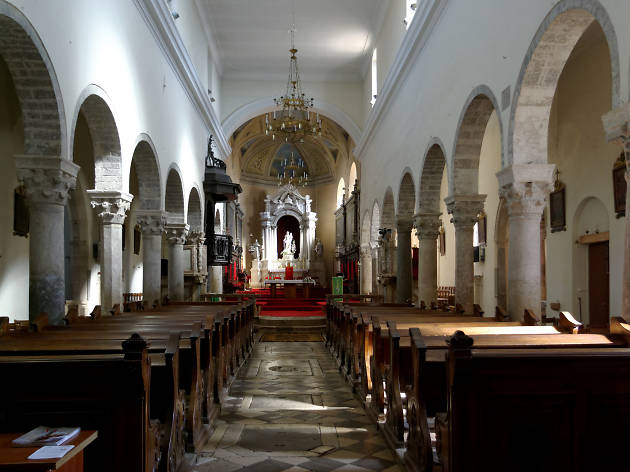 ©Wikimedia Commons
The two main ecclesiastical landmarks of Krk town rise up next to each other, tucked in from the waterfront. Although today's Cathedral and the Church of Sveti Kvirin were built around the same time, in the 1100s, the former predates its neighbour by 500 years. In fact, the Roman mosaics unearthed here point to a bathing complex from the 1st century AD. Early Christians set up a place of worship here, then a church around 500 AD. Oriented east-west, the later Cathedral is a column-lined basilica of Romanesque design, decorated with early Christian symbolism of birds and fish. In the same complex, the Church of Sveti Kvirin is linked by a little thoroughfare. Created over two levels and unusually pointing south, Sveti Kvirin may have been used by the local nobility while everyone celebrated mass next door. Certainly, its Treasury is a trove of gleaming silver, created at Venetian workshops and evidence of the riches the Dukes of Krk had at their disposal.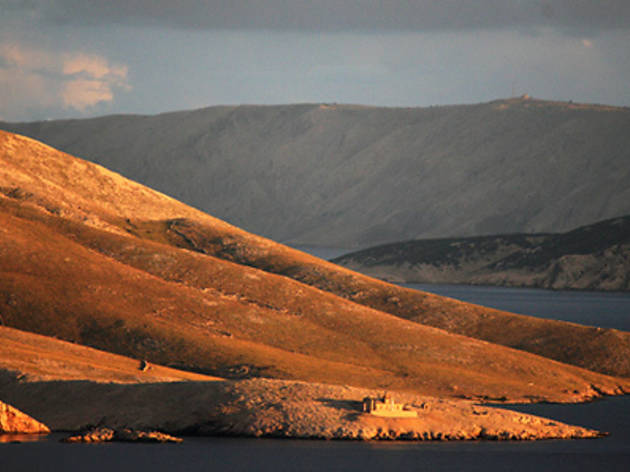 When God created Krk island, he blessed Baška, on the south coast, with the most and the best beaches. A resort and holiday industry have been created around it – if you're looking for solitude, look elsewhere – but for a family getaway, it's ideal. The main beach, Veli Plaža, is right in town, lined with deckchairs and sunshades, with the Funny Park of soft-play slides and trampolines, alongside. It stretches for nearly two kilometres, with all kinds of surfboards and pedalos to hire along the way. Across the bay of Baška, the beach of Bunćuluka is more compact, with a naturist camp next door. If you do need a bit more privacy, then the more intimate beach of Vela Luka, the next bay over, can be reached by taxi boat from Baška.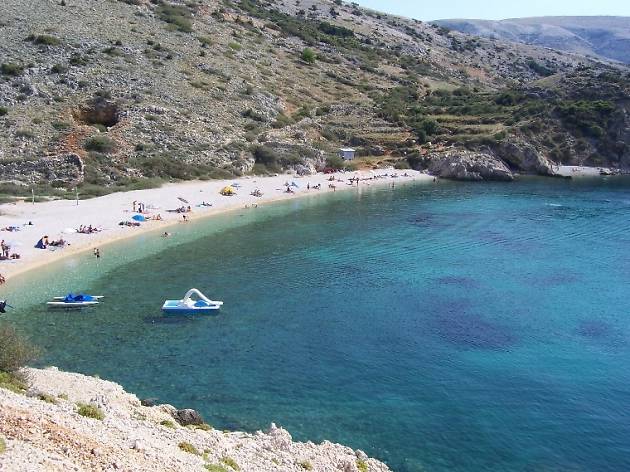 ©Wikimedia Commons
The original village of Stara ('Old') Baška is the other side of the coin, and the other side of a undulating rugged terrain, from what busy tourism looks like in the resort of Baška. First called Kraj, this tranquil settlement, now with a population in two figures, dates back to the 14th century when refugees escaping from Ottoman invasion plotted up here. Everything in Stara Baška is steep, pathways leading down to Zala beach, but the reward for your travails is to stumble across the odd ruined medieval church. A picture soon emerges of desperate migrants building temples in gratitude, sheltering from the wild Bura wind and living off medicinal sage when nothing else would grow. It's not all hardship – a couple of kilometres round from the main village, Oprna Bay is one of those castaway spots as idyllic as it gets, and with little half-moon of pebbly beach.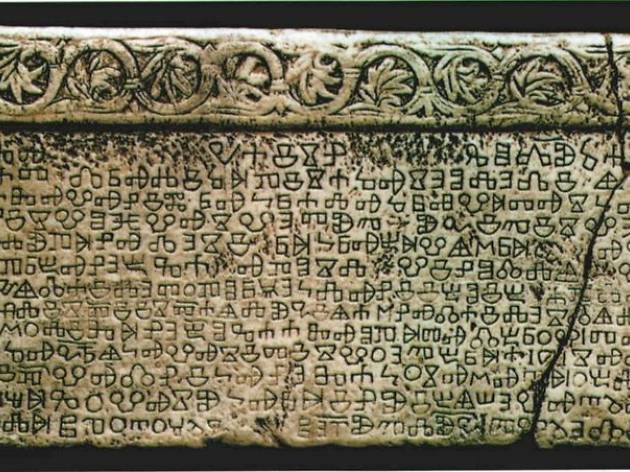 ©Wikimedia Commons
15. Discover where Croatian came from
The village of Jurandvor, just north of Baška, is where you'll find the Church of St Lucy – which is where Petar Dorčić found the so-called Baška Tablet in 1851. As a divinity student and later parish priest, he was quick to realise its significance. Featuring the earliest mention of 'Croatia' and 'Croatian' in the original local language of Glagolitic, this heavy slab of engraved limestone holds a unique place in the national psyche. The original artefact, all 13 lines, 100 words and 800kg (126 stone) of it, was shipped to Zagreb in 1934, where it sits in the Academy of Arts and Sciences. Back in Jurandvor, a replica greets the many curious visitors, and there are copies printed up around the village, allowing you to sit under the early late 11th-century declaration of King Zvonimir while tucking into a bowl of šurlice pasta and goulash.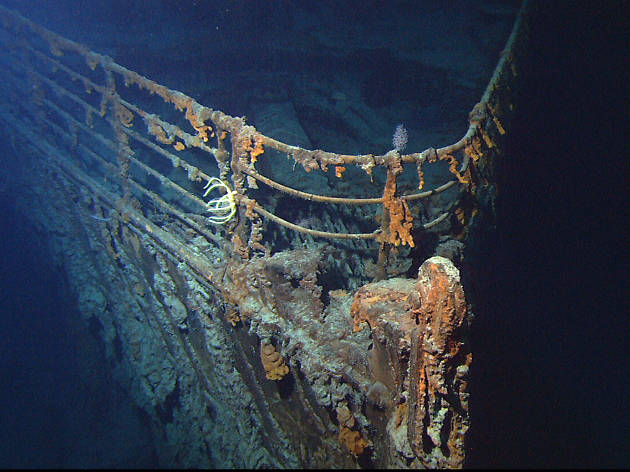 ©Wikipedia
16. Search for shipwrecks
The clear waters around Krk are dotted with the wrecks of various craft which have come aground over the centuries. They provide attractive sites for local clubs such as Dive Center Krk at Dunat beach near Kornić, which regularly explores no fewer than five sunken vessels, one dating back to Napoleonic times. The most popular wreck, and easiest for the less experienced to reach and peruse, is the Peltastis, stranded forever in an upright position after being blown off course by the Bura wind in 1968. You can even see inside the captain's cabin of this Greek freighter. The Napoleonic remains comprise 14 cannons, once part of a wooden brig, now given over to the sea bed.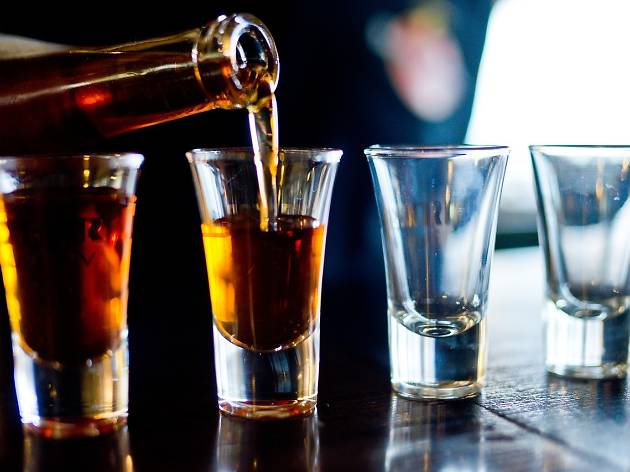 ©Pixabay
17. Catch live sounds by the beach
The long-established summer-only Porto Club by the busiest beach on Krk island, Baška, is more than just a lounge bar and dance spot. Live acts are also scheduled, the most notable being country/blues singer Zack Dust, a regular performer at Baška over the years. Fronting a band called the Voodoo Lizards, Dust eventually produced a solo album with producer Robi Banerji, whose CV includes the Rolling Stones and Herbie Hancock. All takes place on a large terrace lapped by the Adriatic, also an ideal beach bar by day. Drinks promotions nights through high season allow the budget-conscious to party hard too.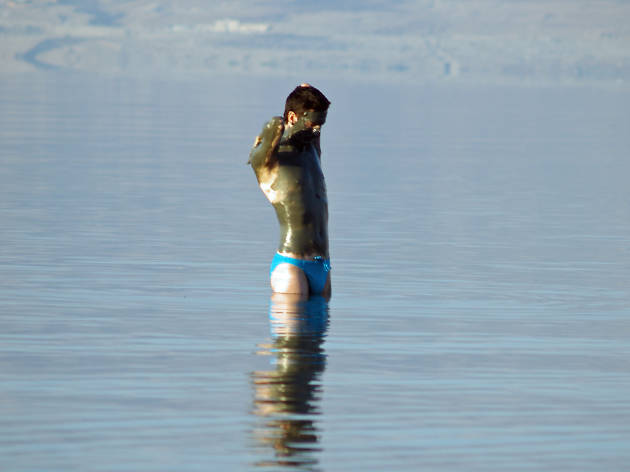 ©Wikimedia Commons
18. Wallow in the mud of Meline
It's a typical image that could have been taken anywhere around Croatia's 1,000-plus islands. A pair of holidaymakers paddles in shallow waters by the beach, backdropped by clear skies and a row of brightly coloured pedalos awaiting rental. Except that the couple in question are covered head-to-toe in mud. On the western side of Soline Bay, towards the north-east tip of Krk island, Meline is unusual in that it is comprised of healing mud, used by locals for generations to help with arthritic problems. There's no prescription required, just slap it all over your body and slowly let the sea do the rest. The other peculiarity is that the water temperature here is a couple of degrees warmer than elsewhere around Krk, allowing you to wade in without initial brrr! effect.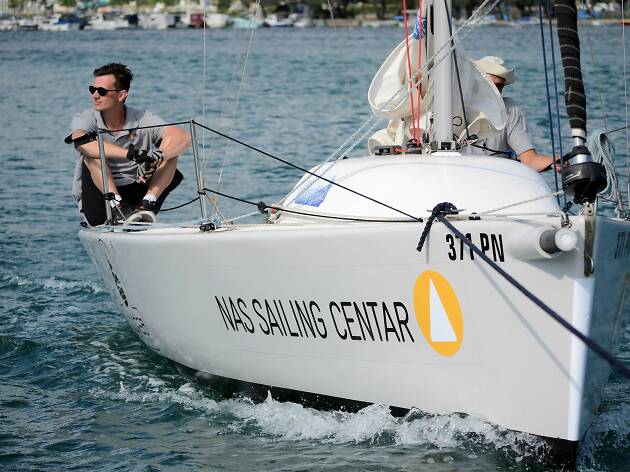 © NAS Sailing Centre
19. Learn to sail in Punat
Punat on Krk's eastern coast overlooks a near enclosed lagoon, meaning that it is washed by the sea but protected by this geographical phenomenon. This makes it perfect for those who want to learn how to sail but don't have the confidence to try it out in open waters. At NAS Sailing Center, beginners can learn the ropes over three or six days, aboard a Salona 45. Students are given English-language instruction in navigation, meteorology, manouevering and sailing techniques. NAS also offers sailboat charters and daily tours around Krk, Cres and Rab.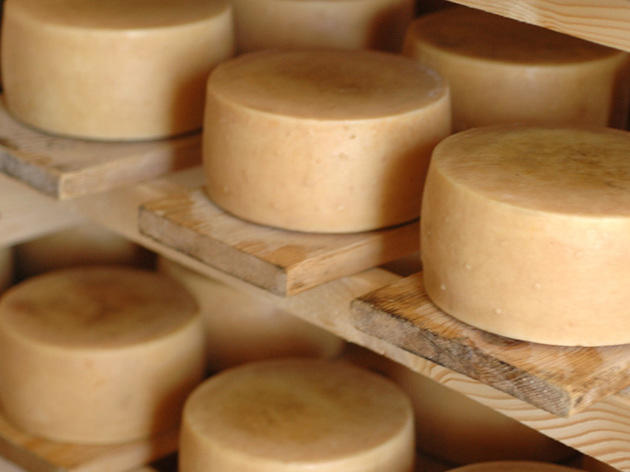 © Carly Calhoun/Time Out
20. Feast on lamb through May
Involving some 30 restaurants across Krk island, from Baška in the south to Omišalj in the north, Lamb & Cheese Days runs for most of the month of May, demonstrating the variety of ways this local delicacy can be prepared and presented. Either baked with potatoes, barbecued on charcoal or made into a goulash sauce and ladled over šurlice pasta noodles, lamb is the focus at eateries in Krk town, Baška and Vrbnik, as well as in communities as modest at Klimno, Glavotok and Kornić. The field-to-table approach also applies to Krk's distinctive cheese, offered as an island speciality at the same venues.
Best selling Time Out Offers