Neretva Valley travel guide
Neretva Valley, just a short drive from Dubrovnik, is a fertile valley of natural wonders, ancient attractions and crowd-pleasing festivals. Read our Neretva travel guide for great things to do, places to stay and more...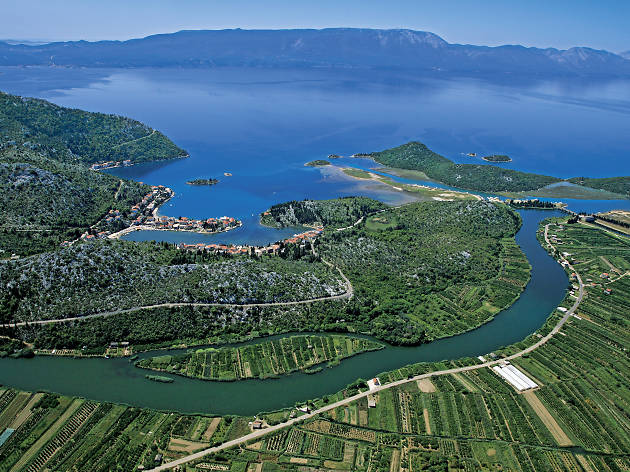 Croatia's Neretva Valley is verdant, untouristified, and looks pretty much as it did in the 1960s, when early excavations began to reveal the Roman and Illyrian treasures embedded in its lush soil. Unlike in nearby Dubrovnik, here global hotel chains haven't rushed to reap rewards from the summer tourist deluge and cosmopolitan chefs aren't creating fusion cuisine. Simple, comfortable accommodation is the norm, frog, eel and fresh peppers on the menu at the rustic restaurants that line the delta. And this is just how a certain type of tourist – a birdwatcher, say, or anyone happy to take a boat trip round the Neretva's many lakes and canals – likes it. Also the gateway to Bosnia, the Neretva has created a significant historic attraction from those rare ancient finds, the Narona Archaeological Museum.
RECOMMENDED: more great travel destinations in Croatia.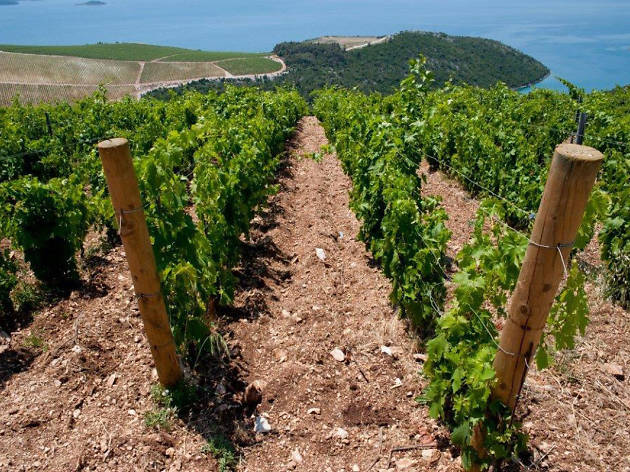 Neretva Valley overview
The Neretva Delta spreads over a large area some 90 minutes' drive north of Dubrovnik. For those driving here from the opposite direction, the most common reaction, after miles of the rocky, arid Dalmatian coast, is one of awe. The region's unexpected lush beauty divided in a patchwork of fruit groves, crops and canals. But more than just a verdant anomaly on an otherwise jagged seaside, the Neretva Valley is a cornucopia of culture. This is one of the breadbaskets of the country as the endless row of produce stands lining the river will attest. Under a rainbow of beach umbrellas, in the area residents call the Croatian California, every imaginable fruit and vegetable – as well as honey, wine and liqueur – can be purchased. Surrounding the main towns of Opuzen, Metković and Ploče is a unique landscape of eight large lakes and fields divided by channels accessible only by boat. Tangerine and kiwi plantations stretch for 20km – you can even join the fruit pickers in late autumn. Near Metković is the archeological site of Narona, founded by the Greeks and visited by Julius Caesar centuries later. Its golden age came in 700 AD, when Narona was the second biggest town on the coast, ruling over 90 Illyrian settlements. Recently, it has come into national and international focus, prompting the arrival of scores of archaeologists, historians, scholars – and tourists. The reason for this flurry of interest surrounds the sensational findings unearthed here in the mid 1990s – and t
Where to eat in Neretva Valley....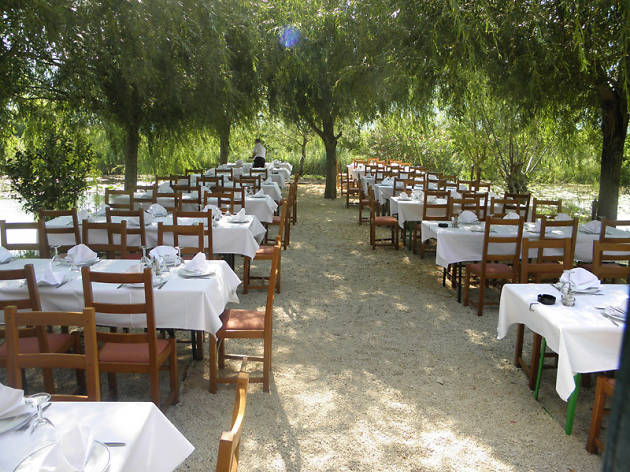 Neretva Valley restaurant guide
Frogs' legs are not only a speciality of the French. Here in the Neretva Delta, locals prepare them in all kinds of imaginative ways, testament to the generations of unpretentious local cooks who have made best use of the produce freshly and freely available around them. Breaded, blanketed in bacon, bathed in all kinds of sauces or the essential element of any hearty stew, frogs' legs, their taste not dissimilar to chicken wings, are a must-try almost everywhere in Neretva. Eel is another staple, ideally spit-roasted, also providing body and flavour to the Neretvanski brudet, the regional take on the stew usually layered with fish elsewhere around Dalmatia. Even stopping by one of the many roadside stalls here will have you anxious the try the juiciest of naturally organic oranges or watermelons. There's a citrusy element, too, to the Žilavka white wine, produced nearby, south of Mostar just over the border in Bosnia & Herzegovina.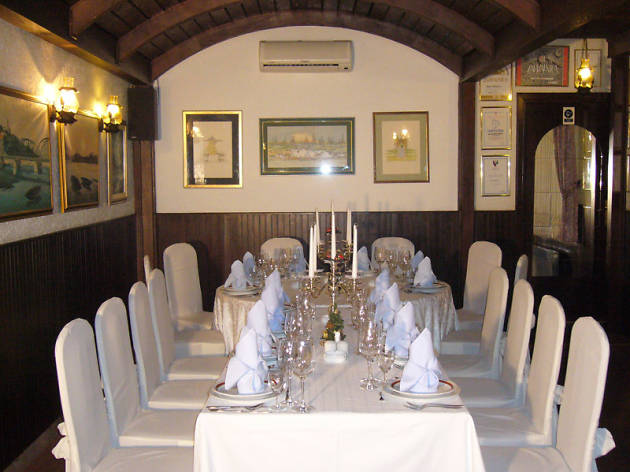 Villa Neretva
Opened by Pavo Paul Jerković way back in 1990, the Villa Neretva has long been a reference point for top-notch local cuisine in the delta region. With son Cristian Franko Jerković as junior chef, this family team adds a distinctly local touch to the many dishes on the menu. Cooked eel comes with collard greens, the lasagne is no standard morass of pasta layers and mincemeat but a delicate concoction of (mainly) shellfish. Eel is also roasted on an open-flamed spit while frogs' legs are served breaded, or part of a brodetto or risotto. As if this weren't enough, the Jerković family showcases the many attractions of the region by laying on photo safaris, nature classes and visits to the mandarin harvest in autumn, as well as boat and kayak trips. There's three-star accommodation plus a partner restaurant only accessible by boat
Where to stay in Neretva Valley...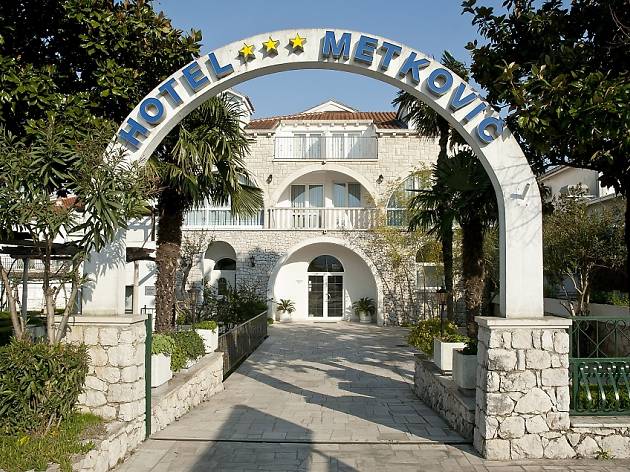 Neretva Valley hotel guide
Hotels in Neretva Valley are generally simple and affordable, geared towards the traveller looking to go out and explore the natural wonders nearby. The well-established, family-run Villa Neretva offers a particularly comfortable stay, but all are more than adequate.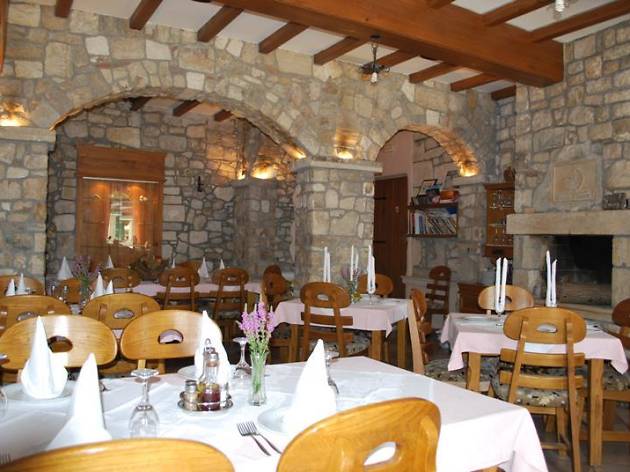 Duda & Mate
Right by the Narona Archaeological Museum in Vid, just north of Metković, this rustic guesthouse prepares the traditional dishes of Neretva exactly as you would expect, over a roaring flame and white-hot coals. It's not all frog and eels, although those are available too, in their many popular guises. Here coot also takes priority, grilled or, better-yet, concocted hunter-style. Veal, lamb, duck and octopus also get a culinary look-in. There's fresh fish too, squid and sundry seafood. Home-made spirits and bitters help wash everything down at the end. You can be taken out on a boat, see how eels are trapped, go kite-surfing, horse-riding and mountain-biking, all arranged from here, and there's a number of comfortable rooms and apartments on-site.