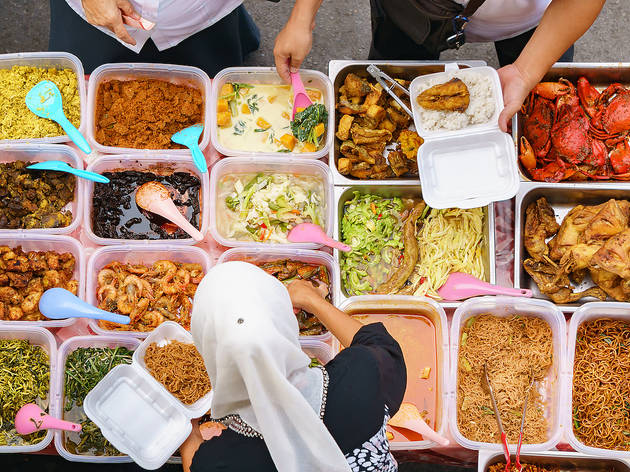 18 street food dishes from around the world that you have to try
Nosh your way around the world with these delectable street eats from Chicago, Tokyo, Mexico City and beyond
As city streets around the world show signs of life again, we're reminded of all the things that make them so special – not least of which is the bevvy of street food vendors who keep us full when we're on the go. It's the dosa cart in New York City, the snack shop in Tokyo, the falafel stall in London, the taco truck in LA and the hole in the wall in Paris. These faithful cooks may be working with small kitchens, but the food they're slinging is brimming with soul.
The best street food in the world often doubles as a history lesson, too. There are dishes that speak volumes about immigrant communities. Others whisper of age-old traditions. Some shout of new trends brought forth by younger generations.
So, what does street food look like around the world? It comes in many shapes and sizes, so we enlisted Time Out editors from around the globe to weigh in on the street eats that set their city apart. They delivered with a delicious hit list that includes dishes like tacos al pastor, tamagoyaki, cuttlefish skewers and a seriously upgraded hot dog. Prepare for your stomach to growl – these are the street food eats you must try at least once in your life.
RECOMMENDED: The best street food on the planet, according to chefs
The best street food dishes from around the world
Best selling Time Out Offers