Heads up! We're working hard to be accurate – but these are unusual times, so please always check before heading out.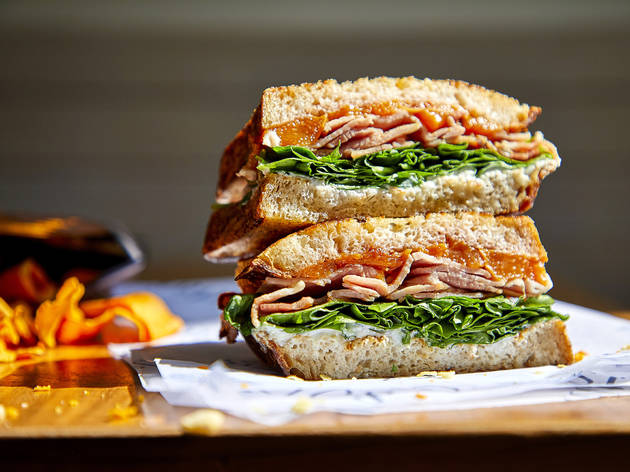 The 25 most spectacular sandwiches in the world
These otherworldly handhelds are the best thing since sliced bread.
Sandwiches are having a moment right now, and it's not hard to see why. Over the past year, restaurants around the globe have pivoted to include more casual, carryout-friendly eats that cater to our lockdown lives. The humble, universally beloved handheld has quickly claimed a top spot on menus far and wide, offering a carbo-loaded vehicle for creativity and comfort.
Even now, as our cities emerge from hiding and restaurants fling open their doors, the sandwich remains hellbent on sticking around. And who are we to disagree? To pay homage to the ancient art of cramming our favorite ingredients between two slices of bread, we're shining a spotlight on the world's best, most sensational sandwiches right now. If these stackers could talk, they'd tell stories of resilience, survival and boundless innovation.
And because we can already hear some chatter coming from the peanut gallery, we'll clear the air: A hot dog is not a sandwich. Neither is a taco. And though you could make a good case that a burger fits the bill, we've excluded patties from this list to keep things focused. Now, without further ado, we invite you to sink your teeth into the world's best sandwiches.
RECOMMENDED: Still hungry? Discover more of the world's most iconic eats
The best sandwiches in the world
Chef-approved sandwich hacks
To level up our sandwich game, we turned to the world's best chefs and asked them to spill their greatest sandwich hacks. As you can imagine, they've got all kinds of secrets up their sleeves – from tips on what kind of bread to use to layering rules we'll never forget.