Ten great things for kids to do in Glasgow this summer
Looking for kid-friendly things to do in Glasgow for the rest of the summer holidays? Look no further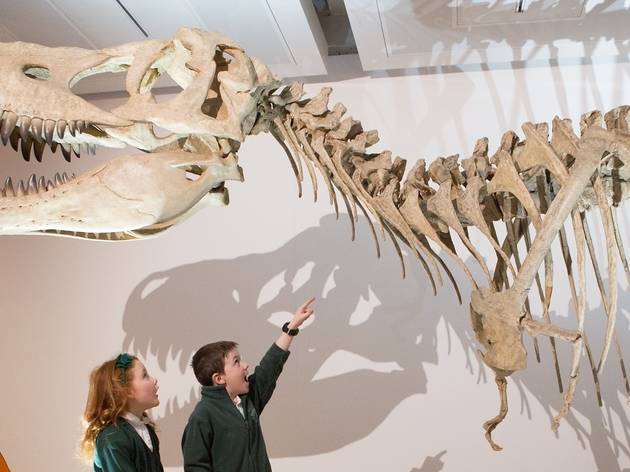 Okay so the summer technically hasn't even bothered to turn up in Glasgow so far this year. But don't despair. We're surely due a break in the rain at some point yet (c'mon sun), and even if we don't get one, there's still loads of things going on to entertain the family whatever the weather, indoors and out. Everything from cosmic cinematic experiences to piping championships, dance competitions, bike rides and a couple of special encounters for dinosaur lovers. You never heard the dinosaurs complaining about the weather now, did you?
If all of that fails, remember there's a bunch of great galleries and museums in Glasgow too.
What better thing to do on a wet day than go to the cinema? What better cinema to go to than the IMAX at Glasgow Science Centre, the biggest screen in Scotland? All-ages screenings happening throughout the remainder of the summer include star-gazing documentary 'Hidden Universe', the Tom Cruise-narrated 'Space Station 3D', wildlife heart-warmer 'Island Of Lemurs Madagascar 3D' and watery adventure 'Under the Sea 3D'. Popcorn not included.
Just because school's out doesn't mean you have to stop learning. There are all kinds of fun and interesting workshops and events happening at Glasgow Science Centre for the remainder of the summer, on subjects from cryptography to lung dissection (eww), shadow puppetry and more. Who knows, this could be your first step on a long and fruitful career in medicine. Or cyber crime.