Things to do in Glasgow this week
Check out the next seven days, all in one place, and find great things to do this week in Glasgow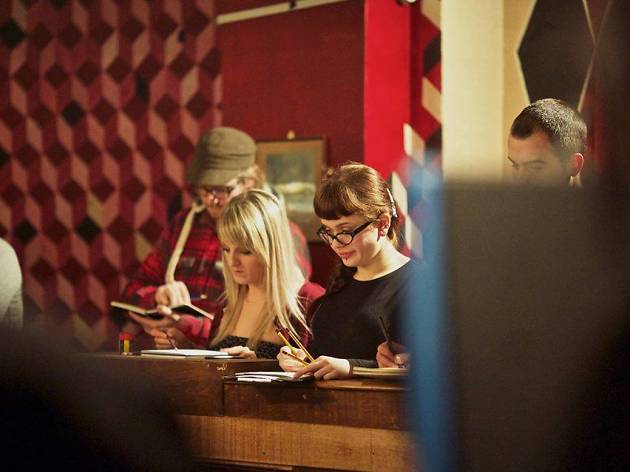 Got your social diary sorted yet? We're here to help – there are tons of great things to do in Glasgow this week. Have a look through our round-up of all the best events and films that Glasgow has to offer. You'll find theatre, art, music and more in our list, so have a look and plan a week's worth of things to do in Glasgow.
Things to do in Glasgow this week
Major paintings from the Bute Collection at Mount Stuart on the Isle of Bute. Merging art, biography and cultural history, Art Of Power uncovers the fascinating Enlightenment figure, John Stuart, Third Earl of Bute, and his collection of rarely-seen masterpieces.
Read more
The largest ever collection of works by the comic book artist, also known as the alter-ego of Glasgow born artist Vincent Deighan.
Read more
Scotland's most visited museum which houses galleries of natural history, ancient artifacts, Scottish art, old masters and much more.
Read more
New paintings and sculptures by the Glasgow-based artist. Clements's work often echoes the abstract formal strategies of modernist art.
Read more
A group exhibition centred around Abstract by Hito Steyerl, which explores truth, fiction and evidence in a complicated world.
Read more
A fascinating new exhibition of biominerals from The Hunterian Collection and new artwork by Artist In Residence Rachel Duckhouse.
Read more
This exhibition centres on a recently rediscovered watercolour, a romantic view of the town Bacharach and Stahleck on the Rhine, plus a small selection of topographical watercolours by Adam, Constable, Varley, Ruskin and Whistler and a group of prints by Claude, Sandby, Girtin and others.
Read more
Exhibitions & Art, Drawings/Illustration.
Read more
Show more