Things to do in Glasgow this weekend
Check out this weekend's events and find great things to do this weekend in Glasgow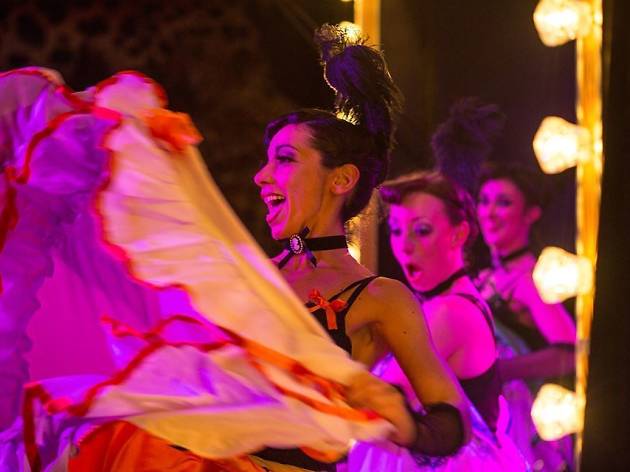 We've rounded up some of the best things to do in Glasgow this weekend, so there's no excuse to let your downtime go to waste. Whether theatre is your bag, you're mad for music or you'd rather stroll around an art exhibition, you'll find it all in our list, plus much, much more.
If you're looking for things to do in Glasgow beyond today, plan ahead with our round-up of things to do this month.
Things to do in Glasgow this weekend
Ringmaster Norman Barrett MBE presides over equestrian feats and daring acrobatics including daredevil Brazilian motorbike riders in the Globe Of Death.
Read more
The American bassist, Cohen, collaborates with the Scottish pianist, Forde, in a programme of contemporary jazz pieces.
Read more
The alt rock veterans from San Diego perform with support from Black Cat Bone.
Read more
The indie-rock five-piece, fronted by Orlando Weeks, bids farewell with its final performances having announced their upcoming split in August 2016, playing mature alt rock from four successful studio albums.
Read more
The weekly night sees resident DJs offer a fusion of hip hop, indie, R&B, pop and dance.
Read more
The Classic Thriller Theatre Company presents its adaptation of the best-selling novelist Ruth Rendell's tale of cold-blooded murder. The cast, directed by Roy Marsden, includes Sophie Ward, Mark Wynter, Deborah Grant, Shirley Anne Field, Antony Costa and Ben Nealon.
Read more
Exhibitions & Art, Drawings/Illustration.
Read more
Scotland's most visited museum which houses galleries of natural history, ancient artifacts, Scottish art, old masters and much more.
Read more
Abstract paintings and sculpture inspired by the Svalbard Global Seed Vault, on the Norwegian island of Spitsbergen.
Read more
Show more
Films showing this weekend