The coolest bars in Florentin
Veer off the beaten path to these hip bars. One night at the Teder and you'll forget that central Tel Aviv ever existed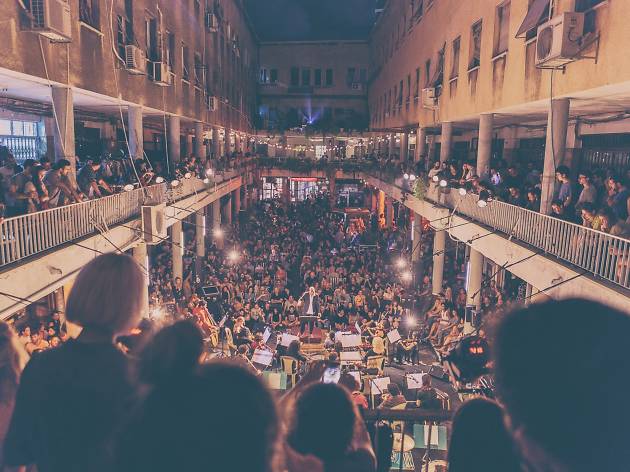 For those of you who think the Tel Aviv nightlife scene is "hip, cool, and happening," it's time to reassess your life choices. Just steps from Rothschild, Herzl, Allenby and the likes sits a magnificent hipster haven better known as Florentin. If you fancy a chill AF night under the stars, Hoodna is your place; if you're more of the live music type, Teder has got you covered; and if tequila is your poison, Mezcal is a Mexican dream. All this and more at these awesome bars in Florentin.
The Florentin bar scene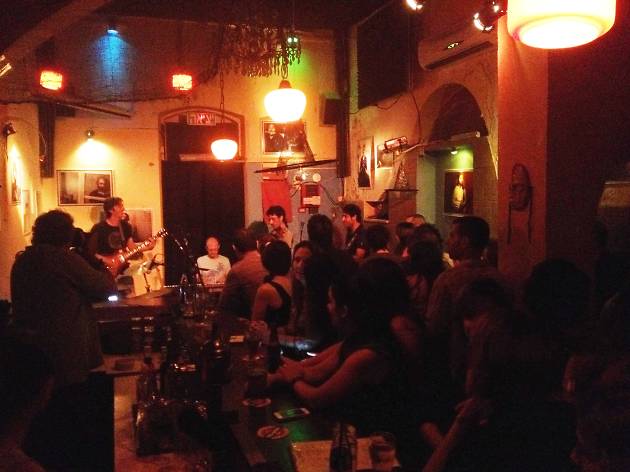 This dive bar encompasses the hole-in-the-wall spirit to a T: cheap beers on tap, barely any standing space, concert posters peeling off the walls, and bands to match the mood. Showcasing local rock, indie, and punk bands, Tsuzamen opens its doors to just about anyone. Looking for your grand debut? Request to play a gig on their website. The grungy spot always attracts a crowd and the pizza is pure perfection.
Read more
Themed like a Caribbean bar, Cocktails and Dreams is a super fun cocktail bar located in South Tel Aviv. While we love a good high-end bar, sometimes you need to let loose and this goofy and care-free spot is an awesome place to savor a delicious cocktail in a casual spot. If you are looking for more than a beer and you want something to really take care of your drinking habits (or problems, you name it), you should definitely visit this spot. After all it is named after Tom Cruise's bar in the 1988 film 'Cocktail' and that alone is reason enough… those looking for a fun and lively happy hour should check out Cocktails and Dreams on Friday afternoons between 14:00 and 19:00.
Read more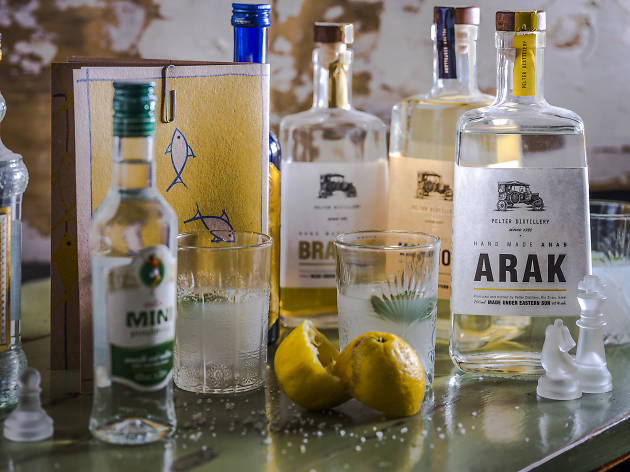 Pimpinella, other than being a really fun word to say, is the plant that anise comes from. Anise is the herb in several Mediterranean spirits, including arak and ouzo. So it's no wonder that a bar named Pimpinella has some of the best arak/ouzo cocktails in Tel Aviv. Located in Shuk Levinsky, don't let this bar's small size fool you—they have a huge selection of alcohol and scrumptious small plates to snack on, mainly consisting of fresh seafood. This is a great place to stop by if you're in Florentin, to eat and drink in the laid-back Mediterranean vibes.
Read more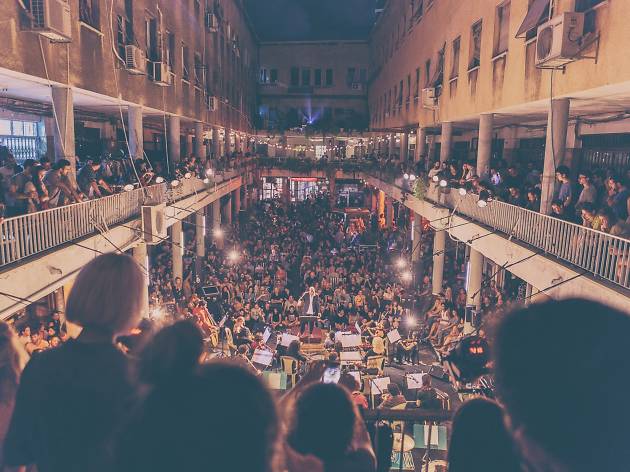 Chat to any local and they'll whisper in your ears sweet nothings -- or everythings – about this important nightlife haven. If you're into trends that haven't become trends, because they're so trendy, then Teder is the only place to be. Dive into an alternate world, where the cool reign and the grooves flow. Opt for this great cultural alternative to the mainstream commercial nightlife.
Read more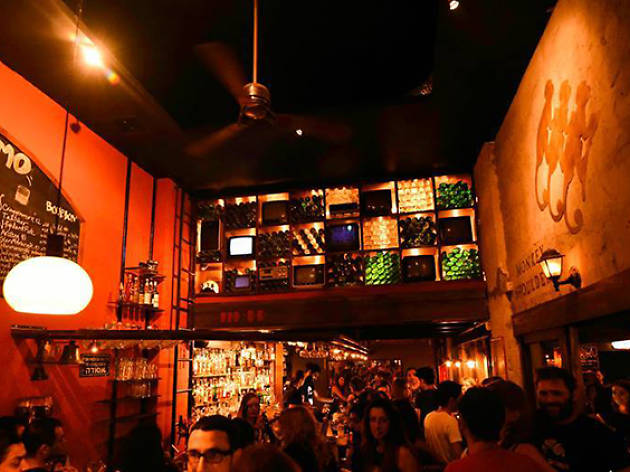 There aren't too many whisky bars in Tel Aviv, so if you'd like to enjoy a night of sipping on a nice bourbon or scotch, Satchmo is one of the few places you should definitely pay a visit to. They offer an extensive variety of whiskies on their menu. There's a lovely backyard to lounge in and enjoy some drinks with friends, or perhaps meet some new ones! It can get a bit rowdy inside, with music playing loud and people enjoying another rambunctious night in the White City.
Read more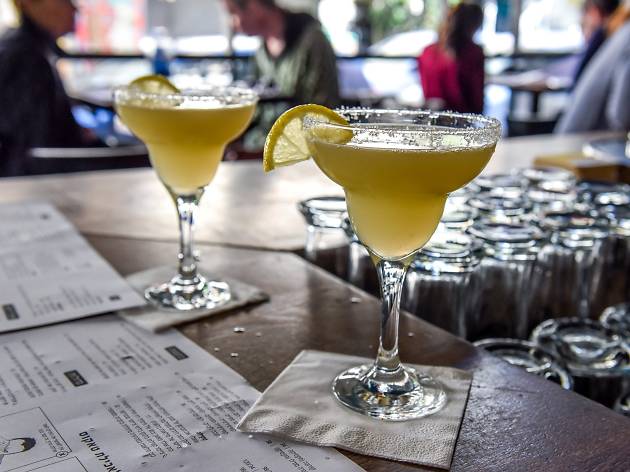 This sweet mezcal bar has been serving the hipster neighborhood of Florentin for years. It started as a small neighbourhood bar which then began to receive so much love that the owners eventually had to take over the next door shop to expand the much loved establishment. Mezcal has stood the test of time. The tacos are sensational and wash down wonderfully with the fully stocked variety of tequilas. From tequila tastings to delicious and authentic enchiladas, Mezcal offers a magical meal for all who come and embrace the Mexican cuisine.  
Read more
Jackson Bar is located right in the heart of the hipster-y Florentin neighborhood of Tel Aviv. This lively and energetic bar has cool vibes, most likely due to its graffiti themed decor. The walls are covered floor to ceiling with impressive displays of street art, so if your conversation is lacking, the artwork can also serve as a great conversation piece. Apart from the wall art, Jackson Bar prides itself on providing the best musical selection possible, with top-of-the-line DJs lined up. At Jackson Bar, all varieties of genres of music are covered, so everyone is sure to be pleased with the musical selection. If you're looking for a chill place to grab a drink, see some great art, and hear some stellar music, look no further than Florentin's Jackson Bar.
Read more
What would happen if a Mexican and a Korean walked into a bar? They'd probably convene at Diego San, where the two, very distinct, foodie cultures harmonize on each plate. From margaritas and tequila to tapas and tacos, Diego San (San Diego spelled backwards, if you didn't already catch it) is the brainchild of Chef HaAchim and the owners of Casino San Remo – so you know you've landed in gold. It's an attack on all your senses: on the outside you'll see the trendy Levinsky Market, while on the inside you're immersed in cool beats and rubbing shoulders with Tel Aviv socialites. Oh, and don't forget to taste their Mexican taco munchies, Korean bibimbap, and Pad Thai Popcorn – all are delish.
Read more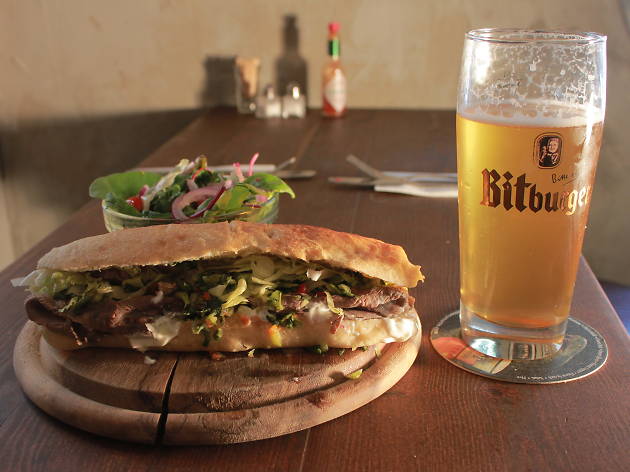 Complete with local beer on tap, board games from your childhood, and cozy communal seating, Shuffle Bar is a place that feels like home. Located in the heart of Florentin, this bar offers a neighborhood appropriate on-trend twist to beloved classics, think: fully loaded hamburgers, faux plant interior decorations alongside beer posters, and a hip soundtrack of music. With 1+1 happy hour and 20% off their entire menu of tasty snacks from 18:00-21:00 all week, Shuffle Bar is a must-visit for drinks and guaranteed fun and games (literally!)
Read more
Show more
See more things to do in Florentin