Culinary legends: Tel Aviv's 30 most iconic dishes
These dishes will have you coming back again...and again...and again...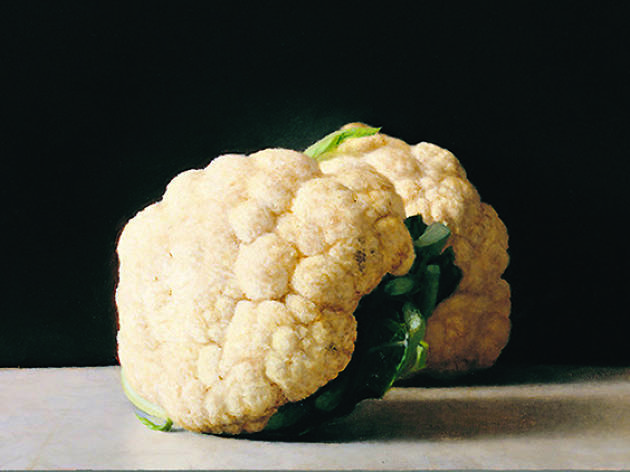 Despite Tel Aviv's short culinary history, the White City has already established a local mythology of dishes that you can't help but return to time and again. So what makes a dish iconic? An 'iconic dish' is classified as a dish that has been featured in a Tel Aviv restaurant for several years, a dish that customers return to on multiple occasions, a dish that becomes a role model in the culinary scene. These 30 iconic dishes featured in some of the best restaurants in Tel Aviv–from Tel Aviv street food establishments to boutique hotel restaurants and classy eateries–have stood the test of time, the test of passing trends, and held true to their names as local legends.
Thirty, flirty, and thriving
11-20
Restaurants, Mediterranean
The sophisticated market restaurant was one of the first to take the Balkan pastry–which had become a derogatory term for industrialized food–and serve it to diners in an especially upgraded and delightful manner. This is how the first Tel Aviv crab bourekas were created. Crab meat in a square of puffy pastry. Simple. Delightful. Wonderful.
This dish brings the heat with egg noodles, chunks of chicken in red curry sauce, coconut milk, green onions, peanuts and coriander, all mixed together to open up your nostrils and hearts. We can't begin to describe the pleasures of just one bite of this classic dish.
Restaurants, Mediterranean
This XXX dish is so insanely tantalizing, it should be outlawed. The heavy cast-iron pot is filled to the brim with mussels, prawns, shrimp and calamari in tomato and white wine sauce and mixed with roasted vegetables for added color. Technically speaking, this is a dish for two, but with a glass of good wine it can easily double as a therapist session.
Chef Orel Kimchi created a dish that people come especially to the restaurant to experience, and return to experience once more. Inside bite-sized steamed buns lie miniature shrimp patties, Yuzu aioli, crispy lettuce and pickled red onion. The secret of the preparation is...we can't tell you that. You'll have to taste it to find out.
This is not your average sidewalk schnitzel. A simple dish like schnitzel can sometimes make a wild buzz. This is particularly remarkable when the buzz has been buzzing for decades–the story of the schnitzel at Café Noir. You get a large, thin piece of breaded meat next to light, fluffy mashed potatoes that compliment the protein perfectly. A Montefiore must.
Chef David Frankel adds a luxurious Tartufo spread imported from Italy, fine Parmigiana Regiano, and quality French butter to his handmade pasta. Is it any wonder as to why this is one of the most frequently ordered dishes at Pronto ever?
This is the cauliflower that carried Eyal Shani's name overseas...to Australia at least. Cooked in boiling water, the cauliflower then undergoes a deep olive oil massage bordering on sexual harassment, and finally receives a well-burnt finish. Watch out broccoli, there's a new kid in town.
18
© Onami Instagram
This delicacy was served in Onami from the beginning, when Ali Grossman founded the restaurant. For the general public, the dish was defined as a soup, although the Japanese do not see it that way. The tofu dish is soaked in corn flour and fried until crispy on the outside, then soaked in a sauce that is too thick to be defined as soup. Grossman has kept the recipe top secret, and rightly so.
Tel Avivians cannot escape the perfect match between alcohol and ham and cheese toast at the Kerem's bumping establishment. Their bread is generously sprinkled with butter, topped with ham and a generous slice of cheese, which is melted in their toasty oven. Fresh tomatoes and cucumbers are severed by its side to create the illusion of health. A dish that has earned its status as the perfect drunk munch to end a sloppy evening with grace (actually, with more sloppiness).
You do not have to wait for winter to be pampered with chicken soup for the soul. This soulful soup is served with three hand-made meat-filled kreplach. Whether you're under the weather and need delivery straight to bed or your hungry for a taste of Safta, Shmulik Cohen is here to care for you.