A complete area guide of places to visit in Israel from north to south
From restaurants to landmarks and everything in-between, our guide to Israel's most popular areas does not miss a beat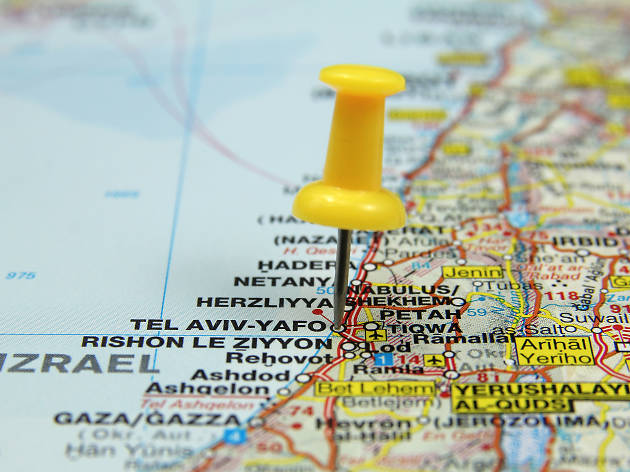 Sure, you've scaled the Baha'i Gardens before, but have you REALLY visited Haifa? You've hit up the Golan Heights' iconic winery, but have you toured the rest of the North's Israeli wine list? You've even tackled the wealth of Jerusalem's landmarks in Jewish history, but have you heard about its lesser-known hidden gems? Probably not...which is why we've scavenged the country from north to south for the most complete list of places to visit in Israel out there. Rent a car and plan your accommodations ahead of time. Let's get this tourist party started!
The best places to visit in Israel from north to south
1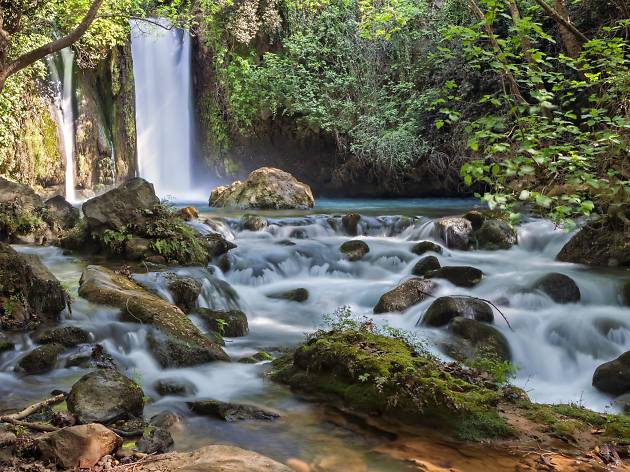 The Golan Heights is one of the most popular destination spots in Israel – and for good reason. Take a break from the non-stop pace of Tel Aviv and enjoy tranquil parks, gardens, museums, galleries, vineyards and so much more as you explore the many sites scattered throughout the Golan Heights. Wine lover? Make it an overnight stay because the area's vineyards are some of the best in Israel.
2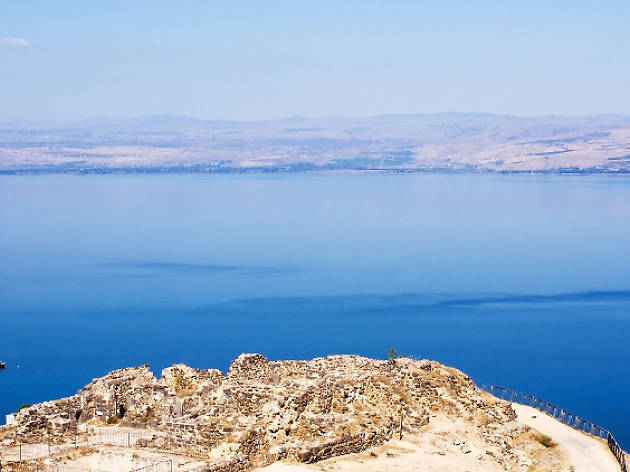 Tel Aviv and Jerusalem may get most of the glory, but the Sea of Galilee (aka "the Kinneret") should not be overlooked. Offering a unique mix of Jewish holy sites and dazzling beaches – both sandy and rocky – this unique spot is both breathtakingly beautiful and historically rich. We know it can be hard to tear yourself away from the markets in Jerusalem and the Tel Aviv coastline, but with places like the Tiberias Promenade and Bora Bora Beach, you won't need extra convincing. Here's a look at all of the beaches and sites that make the Sea of Galilee such a worthy destination.
3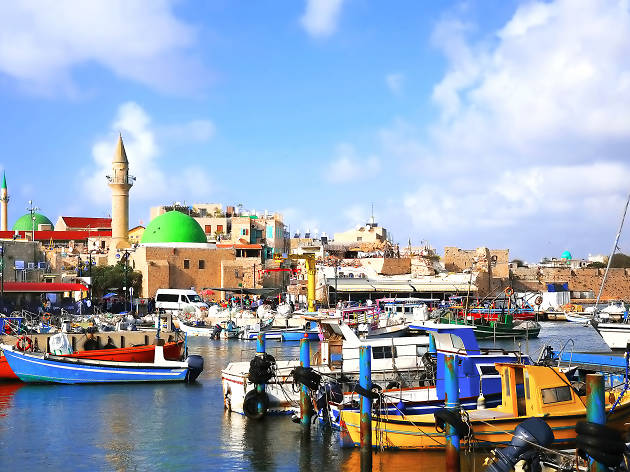 Nestled on Israel's northern coast, Akko is an up-and-coming port city rich with Jewish history, sights and fantastic food. A UNESCO World Heritage Site, this Israeli treasure is a unique cross between east and west, modern and ancient Israel, beauty and ruins. Its rich history is palpable in its alleyways, underground passages and picturesque architecture, whose character reflects the legacy left behind by the Greeks, Romans, Crusaders and Arabs. But what has transformed this hidden gem from a pit stop to a destination is its recent emergence as a culinary force in the north, with some of the best hummus on the eastern Mediterranean (some say it's better than the Jaffa street food offerings) and some of the best seafood restaurants in Israel.
5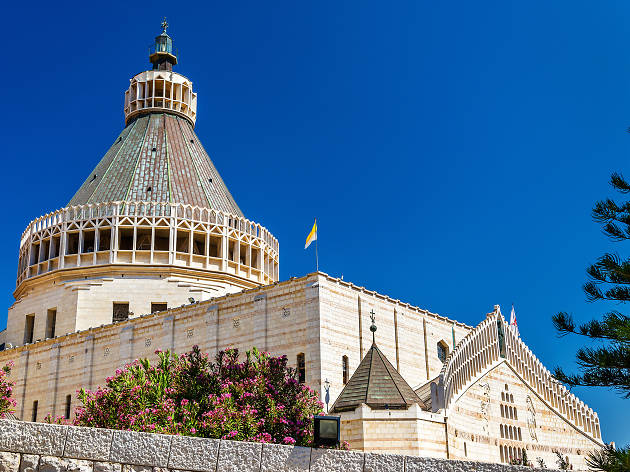 Israel has many ancient landmarks that bear significance to many different religions. While there are some stunning churches in and around Jerusalem, the ancient town of Nazareth boasts a heavy hand of captivating Christian sites. From religious attractions like St. Gabriel's Church and the International Center Mary of Nazareth to the intricate weave of stalls in the Old Market, Nazareth promises an enlightening day of activities. Nazareth is especially known for its Christmas Market and an incredibly popular destination around Christmas time. Come visit the city of religion and faith, of spirituality and holiness, but also a city enrobed in contemporary culture and Middle Eastern magic.
6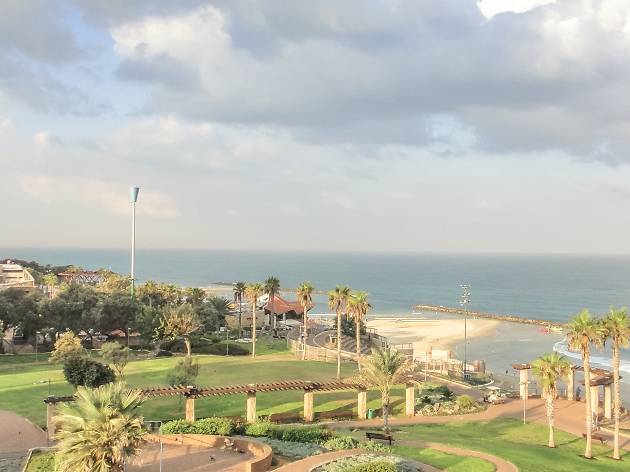 Netanya, the capital of the surrounding Sharon plain, is a town not too far from Herzliya filled with fun things to do and sites to see. Not only do they have some of the most luxurious beaches in Israel, the area is filled with family-fun activities like movie theatres, arcades, bowling alleys, and malls – not to mention, some of the best frozen yogurt in the country. And don't forget to visit the Museum of Yemenite Jewish Heritage for a unique history lesson. So come for the beaches, stay for the bites at our mentioned Netanya restaurants, then spend the night at the city's most hospitable hotels.
7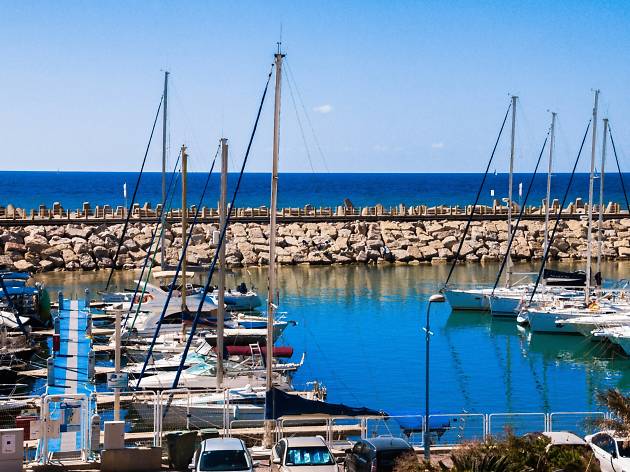 On the surface, Herzliya is all manicured beaches, taken captive year-round by well-heeled locals who have tasted the good life. Adorned with luxury shopping malls, the Herzliya Marina is often misunderstood as being culturally and historically shallow. But digging deeper, not only does the port city boast a prime sailing and maritime community from its lively marina, which houses over 800 yachts and boats, it is also home to historic, ancient ruins and a stellar contemporary art museum. For even more exceptional sites spanning the country, see our top things to do in Israel, or for art connoisseurs seeking even more modern art outside of Herzliya, check out our top Israeli art galleries.
9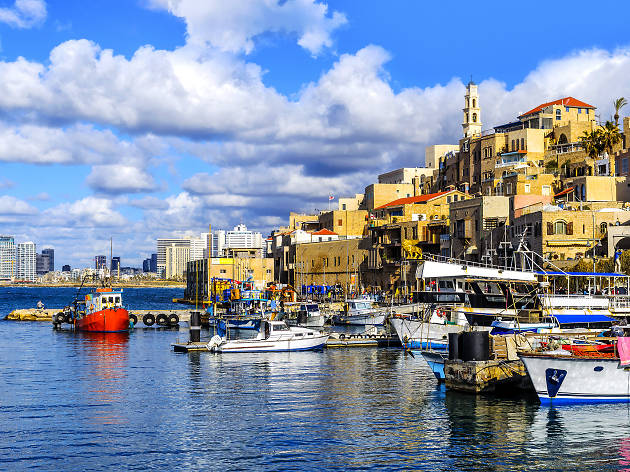 With so much hustle and bustle going on in its White City neighbor, sometimes people forget the beautiful gem of Israeli culture that exists on the southern port. From attractions that backtrack through years of ancient Israeli history to the most hopping bars and clubs for dancing in Jaffa, Tel Aviv's older sister knows where it's at. The sheer range of attractions in Old Jaffa is startling, from mosques and churches to ancient clock towers, wishing bridges, sculptures, yoga classes, museums, Israeli art galleries, trendy restaurants and the list of things to do in this new-old city is never ending. Throw in an impressive spread of authentic Jaffa street food establishments and a precious flea market and you've got enough things to do in Israel for a lifetime.
10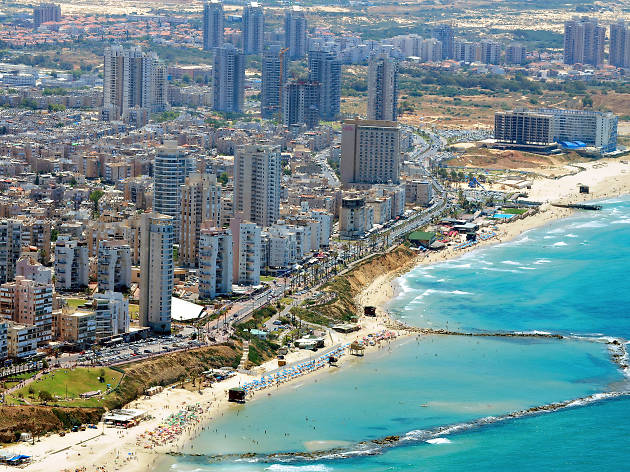 With the recent focus shifted towards Bat Yam, and the fate of the city's independence hanging in the balance, we figured it was a good time to highlight Bat Yam's best features. Just a half hour or so away from the White City, Bat Yam hosts one of the more impressive malls in Israel, not to mention some stellar contributions to Israeli culture like its performing arts center. Throw in one of the grandest museums in Israel – the three-building complex MoBY – and beautiful Israeli beaches, some must-visit restaurants and an exquisite Israeli wine shop and you've got a perfect weekend escape from the hustle and bustle of Tel Aviv.
See more cities and areas in Israel