Istanbul's best ice cream shops
Know where to score the perfect cone? With our guide, you'll never have to endure a sub-par scoop of ice cream again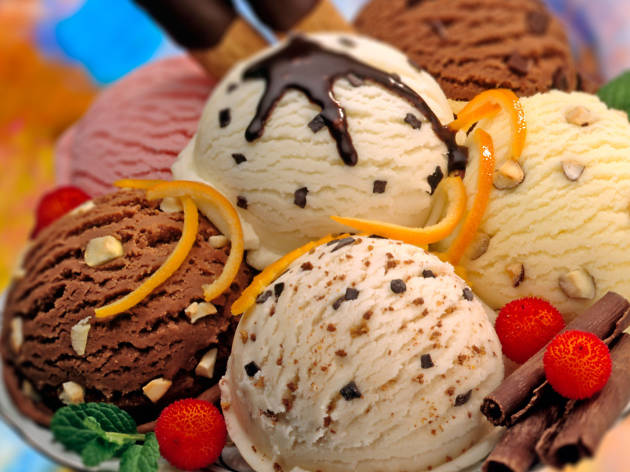 This list includes a scoop of ice cream for everyone, from those in search of unique tastes to those looking for classic flavors.
Ice Cream Shops
We have good news for those wandering the streets of Istanbul during the summer wishing they were in Bodrum. Bitez Dondurmacısı has moved their branch from Bodrum Bitez Village Square to Istanbul. Their classics are honey-almond, cherry, mulberry, and Bodrum tangerine. Diabetes and sugar-free fruit ice cream flavors are also available.
Read more
Now for our childhood favorite, Cremeria Milano, created by the Italian Benucci family. There are two types of ice cream at Cremeria, just like real Italian ice cream. Gelato, a Northern Italy classic prepared with whole milk, eggs, and cream, and Sorbetto, prepared with water, sugar, and fruit.
Read more
Ali Usta's venue has always been bustling with customers. Since 1969 it has become a Moda classic thanks to its consistent taste and regulars. At this venue classic flavors at the ice cream counter include cherry, chocolate, melon, mint, almonds, and coffee.
Read more
Making natural and pure ice cream isn't enough for Dondurmacci. They are very brave and sensitive when it comes to business development. At the same time they know their palates. Even in winter you will find this venue to be packed full.
Read more
Çırağan Palace Kempinski made an ambitious start to summer in terms of ice cream at the hands of Harrods' ice cream legend and award-winning party chef and chocolate master William McCarrick.
Read more
Girandola has been at the top of many "Best Ice Cream Shops" lists; at worst it has been in the top 3. With Aslı Eraltan in charge, who was trained in Italy, Girandola compels many people to make a quick stop in Arnavutköy. The vibrant mouthwatering flavors in the photograph are the mint flavored After Eight and the strawberry flavor emanating the aroma of freshly picked strawberries.
Read more
An American miracle thanks to Reuben Mattus' ice cream recipes. With branches in over 70 countries around the world it also has a very wide network when it comes to the collection of materials in terms of production. Its chocolate is imported from Belgium and its cacao is imported from Brazil. The texture of its ice cream is dense.
Read more
This ice cream brand has us feeling proud due to its Turkishness and it is also a Time Out Eating-Drinking award winner. Among the wide variety of flavors prepared with fresh milk and seasonal fruits the most popular during the summer are Antep pistachio, lemon, milk chocolate, and raspberry. Thanks to its cute design, L'era Fresca is ideal for those looking for a fun venue to try. Don't leave without getting a nostalgic bottle of fresh milk, prepared daily.
Read more
Kahve Dünyası has gained popularity thanks to its ice cream made with goat's milk. Flavors include dark chocolate and milk chocolate, made from their own chocolate, kaymak (clotted cream), vanilla, and pistachio. For those who want sorbet you can find cherry, lemon, and strawberry varieties.
Read more
Show more