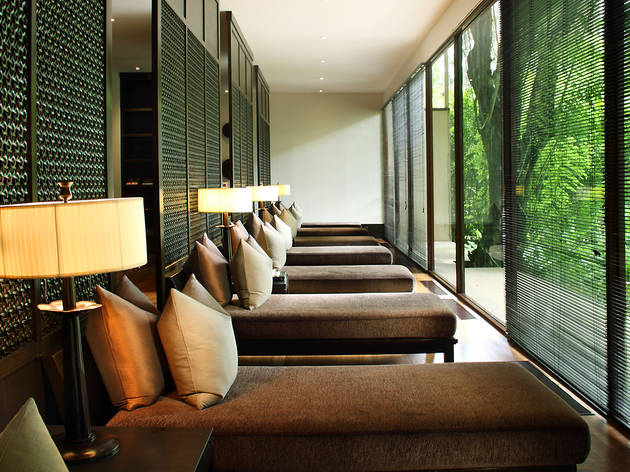 The Spa at The Club Saujana Resort is one of the best spas in the Klang Valley, not least because it is designed like a luxury tropical retreat, with eight spa villas arranged around a lush jungle. The new Ultimate Head to Toe Mineral Indulgence package (RM360) is a pampering treat for the tired body. It consists of a calming steam bath (20mins), a Dead Sea Salt foot bath (10mins), a rejuvenating Balinese massage (60mins), a full body exfoliating and mineralising anti-ageing treatment (30mins), and finally a Spa Find Dead Sea Mud envelopment with hair and scalp massage (30mins).
Alternatively, go for the 120-minute Hydrating and Anti-Ageing Mineral treatment (RM310), which includes a steam bath (20mins), a Dead Sea salt foot bath (10mins), a Balinese massage (60mins) and a full body exfoliating scrub (30mins). If you prefer to skip the massage, opt for the 60-minute Mineralising and Hydrating Salt treatment (RM190).
You can also add RM50 to the package to extend your body massage by 30 minutes.