Things to Do
Your comprehensive guide to the best events and things to do in Kuala Lumpur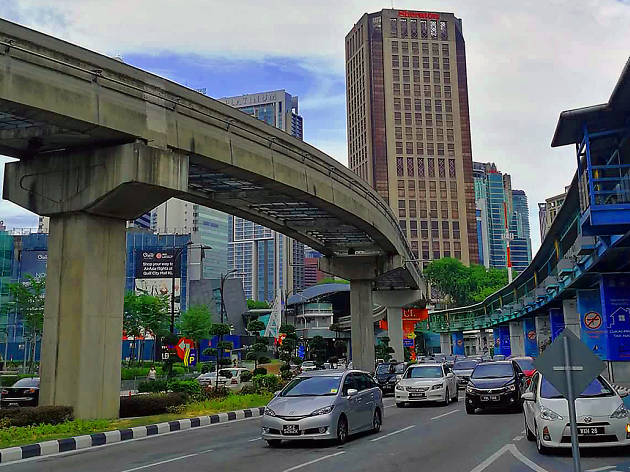 Best bits of KL: Chow Kit
'Chow Kit Road, di tengah bandaraya orang merata-rata. Dari segala bangsa tua atau muda. Ada yang berkereta ada yang jalan saja. Ada yang cuci mata,' – the opening verse to the hit song 'Chow Kit Road'; despite being penned by Sudirman Arshad in the '80s the lyrics still ring true till this day. Named after Loke Chow Kit, a miner municipal councillor and public official, the Chow Kit area encompasses a relatively large chunk of KL from Jalan Putra to Jalan Dang Wangi. Parts of the neighbourhood are currently going through a facelift – Jalan Tuanku Abdul Rahman and Jalan Putra are developing at rapid speeds with a Monorail station, multi-storey hotels and high-end residences like the Regalia Residence – while sections along Jalan Haji Hussein and Jalan Sri Amar are bits of Chow Kit that seem to be stuck in a time long past. With a town this busy, you're bound to find a vibrant mix of characters which lend to Chow Kit's chaotic charm. Jalan Tuanku Abdul Rahman is where pedestrians trudge along looking for bargain goods from the many stalls and shops thanks to the famous Chow Kit Market and nearby shops; The Row at Jalan Doraisamy draws in a more affluent crowd with its cool cafés, restaurants and shops; and along Jalan Putra you'll find shoplots and office spaces which breed a nasty traffic during peak hours.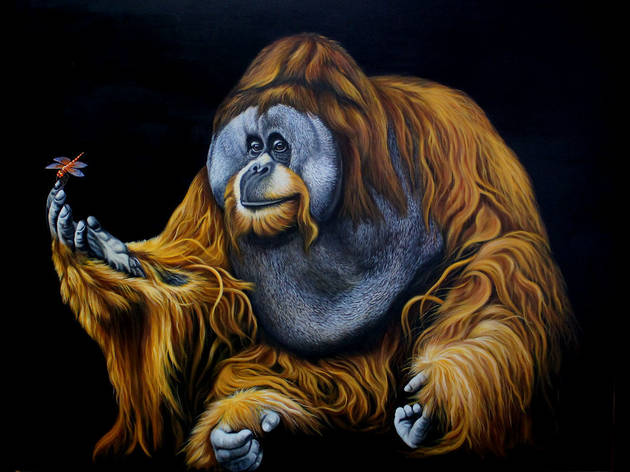 Getting artsy with Art in the City
If you ever thought art is supposed to be a serious affair relegated to the quiet halls of a gallery or museum, an outdoor visual arts project brightening up our city is here to challenge that notion. Art In The City (AITC) is a campaign that was designed to bring art to the public and make it more accessible for everyone. A collaboration between CENDANA (Cultural Economy Development Agency), the Ministry of Federal Territories and DBKL, AITC is a platform that aims to promote and increase awareness of our local arts and culture scene, to encourage the public to visit art galleries and museums, and to strengthen our city's position as a cultural and creative hub. 'Culture Syok!' by Brindha Kumar on the Bursa Malaysia Berhad building. Photo: CENDANA AITC features 14 artworks by renowned Malaysian artists and local grassroots talents, displayed on prominent landmarks (like the National Art Gallery, Lot 10, KL Citywalk and more) or digital billboards around the city. The list of featured artists include familiar names like Dato' Mohd Hoessein Enas (the Father of Malaysian Portrait Painting), Kok Yew Puah and Datuk Ibrahim Hussein, alongside emerging talents like Suzi Chua, Art:tech, Natasha Iman and Brindha Kumar. Each piece may highlight different artistic styles, but they are all representative of parts of our Malaysian culture and our country. 'Simpodium City' by Nor Aziela binti Ahmad. Photo: CENDANA Art in the City began in January 2018 when the call was put out f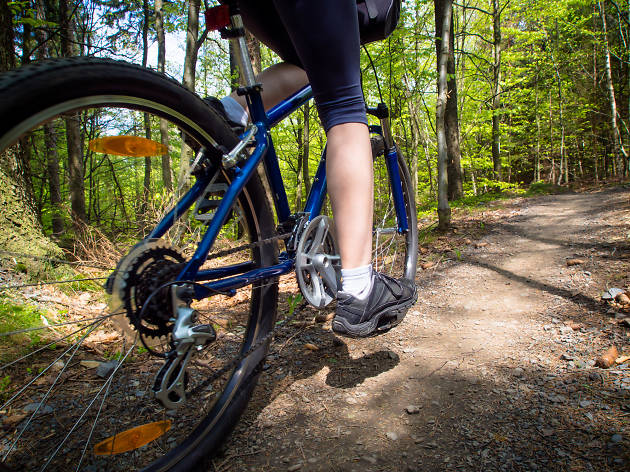 Best cycling routes in the Klang Valley
Cycling isn't the easiest sport to pick up when you're living in the Klang Valley – the heavy traffic, bad road conditions and lack of suitable cycling lanes can often discourage and even intimidate anyone from taking it up more seriously. To deal with that, we've compiled a list of routes that are safe, scenic and offer a new way to explore the Valley.